Contemporary romance is great in its own right, but there's just something about a historical romance that makes us yearn for a time of rules and restrictions that were made to be broken.
We're talking longing looks from across the ballroom, scandalous late night meet-ups, and throwing all sense of propriety out the window.
From transporting readers back in time and nailing societal norms to writing tantalizing love scenes, these historical romance authors do it best.
And though you might just think of Jane Austen-style Regency romances when you hear "historical," there's so much more to the genre! Including Western, Scottish, Victorian—in addition to Regency—romances, there's something for everyone on this list.
Who's your favorite historical romance author? Let us know in the comments!
Johanna Lindsey
Marry Me by Sundown
With over 50 historical romance books to her name, author Johanna Lindsey was an incredibly popular bestselling author.
Known for her 12-book , the author expanded her (also known as the Montana series) in 2018 with Marry Me by Sundown.
The series features three standalone books that each follow intertwined characters, usually a Callahan brother.
Marry Me by Sundown is no exception, and centers on Morgan Callahan—who left his family's cattle ranch to make it on his own as a miner—and Violet Mitchell, a London socialite who returns to America to help her struggling family.
Though these two are initially at odds, Morgan soon finds that this "thorn in his side" may actually be the woman of his dreams.
Lindsey wrote her first book, , in 1977, and before she passed away in October of 2019 from a battle with lung cancer, she published her last work .
From her Regency novels to those set in Medieval England, Lindsey's stunning books provide us with addicting romance reads.
Tom E. Huff/Jennifer Wilde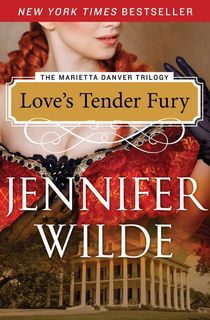 Love's Tender Fury
Thomas Elmer Huff authored 23 gothic and historical romances under such abbreviations of his name as T.E. Huff and Tom E. Huff, as well as several feminine pen names like Edwina Marlow, Beatrice Parker, Katherine St. Clair, and Jennifer Wilde.
His romances, popularized under his Wilde pseudonym, featured first-person narratives from the perspective of the heroine, and often featured multiple male romantic prospects for the heroine to decide between.
Huff's historical romance Love's Tender Fury was published in 1976, and is the first book in the Marietta Danver Trilogy.
The series follows the titular Marietta, a London woman born out of wedlock who grows up to be wrongly convicted of a crime and sent to North America to be sold into indentured servitude.
Marietta leverages her alluring beauty as a means to survive, and as she scrapes together a life for herself, the winding path of fate introduces her to such impassioned men as Derek Hawke, mysterious planter; Jeff Rawlins, a bold, blunt, and charismatic man; Jeremy Bond, a truly intriguing rake; Red Nick, a cruel yet sensual pirate; and Count Gregory Orlov—a handsome ex-lover of Catherine the Great. But which of these darkly fascinating men hold true claim to her wild heart?
The standalone novel spent 11 weeks on the New York Times paperback bestseller list after its 1978 publication, and in 1988 Huff received a Career Achievement Award from Romantic Times.
In 1990, Huff died from sudden heart failure at the age of 52.
Harper St. George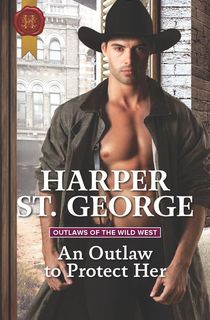 An Outlaw to Protect Her
This Harlequin romance author writes all kinds of historical romances, from Viking to the Gilded Age to Westerns. And if you think Harlequin books are only from the 20th century, think again! Harper St. George is a current author, and most of her work has been published in the last five years, which means you're getting classic historical romance with modern sensibilities.
An Outlaw to Protect Her follows gunslinger Zane Pierce. He's the only man who can protect Glory Winters, a brothel madam who's found herself in danger. But is letting an outlaw get close to her worth it?
Sara Orwig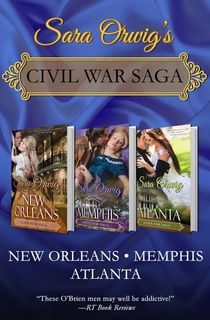 Civil War Saga
While Sara Orwig has an impressively long list of contemporary romance under her belt, she has a hefty stack of historical romances to her name, as well—across genres, she has written over 100 books since she was first published in 1978.
She is not only a charter inductee into the Oklahoma Professional Writer's Hall of Fame, but also a two-time winner of the Oklahoma Novel of the Year Award by the Oklahoma Writers Federation. Additionally, her books have been on the bestsellers list for USA Today, Waldenbooks, and B. Dalton.
She has received eight awards from Romantic Times, including Best Western Historical Romance Writer.
Orwig's three-part Civil War Saga weaves tales of passion amidst a sweeping military conflict between the American North and South. In the first novel of the engaging series, New Orleans, a southern belle of high financial means is in the middle of her own internal war, as two different men compete for her love.
Memphis follows a stubborn and strong-willed woman as the battles encroach on her home—and a cavalryman encroaches on her heart. In the final novel in the series, Atlanta, surprisingly passionate feelings blossom when a Yankee colonel travels south to a decimated city, only to find that not all wars ended with the cease of gunfire.
Be sure to also check out Orwig's phenomenal —following tales of passion across a westward expansion—and her —centering around romances on the Texas frontier.
Laura Kinsale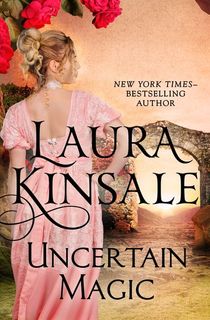 Uncertain Magic
Though she doesn't publish books as frequently as most romance authors, Laura Kinsale has been publishing her work since her first novel in 1987, titled Uncertain Magic.
Holding a Master of Science in Geology from the University of Texas at Austin, she previously worked in the petroleum industry before being published. The author is the winner of two RITA Awards. She won the 1991 Best Novel with Strong Romantic Elements for The Prince of Midnight, and the 2005 Long Historical Romance award for Shadowheart.
Her debut work, Uncertain Magic, is a fantasy romance novel set during the Regency Era. Roddy Delamore is gifted, or cursed—as she sees it, with the ability to read minds. How can she ever expect to find a husband when she's privy to all her suitors' deplorable thoughts?
But when Lord Faelan Savigar comes along, and she can't read his mind, Roddy jumps at the opportunity to marry him. Confused by her proposal, what with his bad reputation, he soon comes to give her his heart in this delightful romance.
RELATED: The Best Historical Romance Novels That Will Steal Your Heart
Janice Preston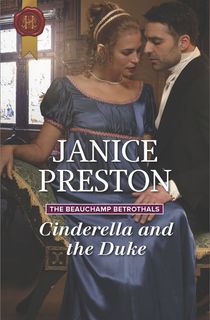 Cinderella and the Duke
Drawing much of her inspiration from Jane Austen and Georgette Heyer, Janice Preston is a British author of Regency romance novels. She's authored more than a dozen since her first novel, Mary and the Marquis, was published in 2014.
Cinderella and the Duke is the first novel in Preston's Beauchamp Betrothals series. Impoverished outcast Rosalind Allen had long given up hope of marriage. But when she meets a mysterious stranger, she can't help but dream about a different future.
Amanda Scott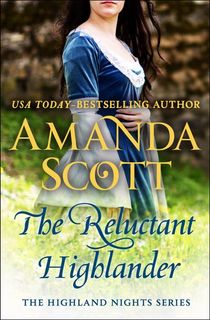 The Reluctant Highlander
With a Master of History, it's no surprise that Amanda Scott does her research when writing her beloved Scottish romance.
Before she took the plunge into writing historical romance sagas, she published Omaha City Architecture—a coffee-table book. Her first romance book, The Fugitive Heiress, was published in 1981, and since then she's written over 60 novels—mostly historical, and many of them Scottish romance.
The Reluctant Highlander tells the story of Lady Fiona Ormiston, who at first resists her husband-to-be, the rugged Sir Adham MacFinlagh, before realizing how passionate he really is. But with his family secretly an enemy of the king, Adham will have to decide whether he's loyal to the wife he's fallen madly in love with or his allegiance to bring down the crown.
RELATED: 10 Books Like Outlander That'll Make You Want a Scot of Your Own
Virginia Heath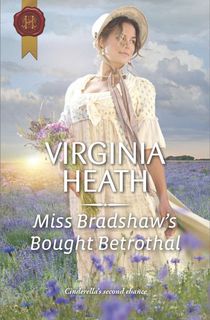 Miss Bradshaw's Bought Betrothal
Known for her Regency rom-coms, Virginia Heath has multiple nominations for Romantic Novel of the Year, has published more than two dozen novels, and still finds time for long walks around London.
Miss Bradshaw's Bought Betrothal is one of our favorites of Heath's novels. The story follows Evelyn, an heiress who's long been trapped under the thumb of her cruel stepmother. To finally break free, she hires a rake to pose as her fiancé. But things go pear-shaped when her hired husband-to-be skips town, leaving his estranged brother as Evelyn's only option.
Heather Graham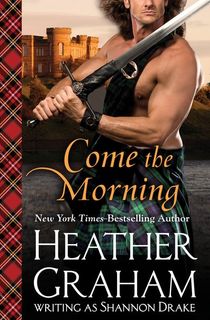 Come the Morning
Author Heather Graham, who sometimes writes under the pen name Shannon Drake, is one of the most well known figures in the romance community.
Writing both contemporary and historical romance novels, Graham has published over 150 novels and novellas. After the birth of her daughter, the author quit her job working at a dinner theater and instead wrote romance and horror stories in her spare time. In 1982, her hard work paid off and she sold her first romance novel: When Next We Love.
In the years since, Graham has written everything from holiday romance stories to romantic suspense—winning a Lifetime Achievement Award from RWA in 2003.
The first book in her Graham Clan series, Come the Morning, introduces us to Waryk de Graham—who defeated the Normans as a boy and has been the Scottish king's charge ever since.
A decade later, King David arranges a marriage between Waryk and Lady Mellyora MacAdin of Blue Isle. But neither one of them are amenable to the forced nuptials, as both have other lovers they'd rather marry. First published in 1999, this book is just the first in an addictive 7-book series.
Louise Allen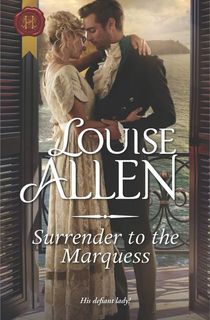 Surrender to the Marquess
Louise Allen is the pen name of Melanie Hilton, a British author who's been penning romance novels since 1993. You may also see her work under the name Francesca Shaw, a pen name she shared when writing collaborative novels with a friend.
An accomplished woman, Allen has a degree in archaeology and geography, and she won the Love Story of the Year prize from the Romantic Novelist's Association in 2011 for The Piratical Miss Ravenhurst, and again in 2014 for Scandal's Virgin.
Surrender to the Marquess is part of Allen's beloved Herriad series. After Lady Sara Herriad's husband is killed in a duel, she decides she will no longer kowtow to the ton. And while she agrees to help him for his sister's sake, she certainly has no reason to change her behavior for Lucian Avery, the Marquess of Cannock.
Bertrice Small
Darling Jasmine
Small wrote over 50 fantasy, historical, and erotic romance novels in her lifetime. Though the author passed away in 2007, her legacy as a great romance author has lived on.
Some of Small's most famous series include The O'Malley Saga and Skye's Legacy, and she was also the recipient of numerous awards from Romantic Times.
In Darling Jasmine, the first book in the Skye's Legacy series, we meet Jasmine—a woman who has already been forced into marriage twice. And when the king demands a third arranged marriage—this time, to Jemmie Leslie (the fifth earl of Glenkirk)—she flees to France with her husband.
Enraging the court, Jemmie sets off to find her. But what they don't realize is that he's the man that Jasmine secretly desires…and it's going to take more than a night of passion to tie her down in this romance set in 17th-century Europe.
RELATED: 17 Forbidden Romance Books to Heat Up Your Reading Life
Lisa Kleypas
Cold-Hearted Rake
Fan-favorite historical romance author Lisa Kleypas sold her first book, Where Passion Leads, at the young age of 21. A master of multitasking, Kleypas was crowned as Miss Massachusetts in the 1985 Miss America competition around the same time.
Since then, she has won such literary awards as Best Sensuous Historical Romance from Romantic Times and the RITA award for Best Short Historical. Her works have been featured on the New York Times bestseller list and the Amazon Editor's Top Ten Picks list on multiple occasions.
RELATED: 8 Romance Authors for Fans of Lisa Kleypas
The opening novel of her popular Ravenels series, Cold-Hearted Rake, follows Devon Ravenel and Lady Kathleen Trenear. Ravenel is a notorious rake of London who inherits an earldom—one that comes with a massive debt and an estate inhabited by three innocent sisters and the widowed and strong-willed Lady Kathleen.
Ravenel and Lady Kathleen immediately clash in every imaginable way, but though they should both know better than to fall for the charms of the other, they may have no choice but to ultimately surrender to their fiery feelings.
Lara Temple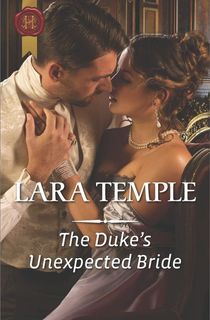 The Duke's Unexpected Bride
Lara Temple had always loved Regency romance novels, but didn't believe her own writing was good enough to be published until her mother entered one of her novels in Harlequin's annual writing contest. To her surprise, she made it to the top ten—and Harlequin commissioned her to write five Regency romance novels.
Temple is known for her strong and sexy characters, and this novel is no exception. Sophie is a country girl visiting London, and she's enjoying the trip very much, even if her over weight pug is the closest friend she has there. Then she meets the Duke of Harcourt, and she's very intrigued indeed.
After his fiancée died, Max put off the search for a new match—and he certainly doesn't want to marry an outgoing girl who will remind him of her. But despite Sophie's effervescent personality, he can't seem to stay away from her.
Georgette Heyer
Regency Buck
Often credited as essentially creating the genre of historical romance (and more specifically, it's Regency romance subgenre), Georgette Heyer lived from 1902 to 1974, publishing over 50 novels including the posthumously released .
Heyer was known for her impressively extensive knowledge of the Regency era, which she meticulously employed in her writing. However, while the setting was articulated with historical precision, Heyer made a point of creating characters with modern sensibilities, branding her heroines as "eccentric" within their written world.
One of Heyer's first Regency romances was Regency Buck. Becoming a bestseller upon its 1935 publication, this novel follows Judith Taverner, a lovely heiress who travels to London to become a part of high society.
Her guardian Julian St. John Audley—the fifth Earl of Worth—takes on his role begrudgingly, and in treating Judith with an air of overfamiliarity befitting women of a less respectable nature, he earns her immediate disdain.
Amidst a flood of marriage proposals, Judith's brother—Peregrin—getting into increasing amounts of trouble, duplicitous plots, and a great deal of tense sparring between Judith and Julian, the two find themselves kindling more than just an annoyance for one another.
The novel acts as a sequel to Regency Buck, focusing primarily on the romantic entanglements of Julian's brother Colonel Charles Audley, as he falls for the scandalous Lady Barbara.
Julia Quinn
The Duke and I
Author Julia Quinn didn't always know she wanted to be an author. After attending Yale University for her undergraduate studies, Quinn decided she wanted to become a doctor and spent two additional years taking the required science courses in order to enroll in medical school.
During that time, she began writing historical romance novels as an escape from studying—publishing three books by the time she started medical school. The rest is history, as the author decided to pursue her career as an author instead of a doctor.
Her wildly popular Bridgerton Family Series consists of nine novels, with each book focusing one of the eight Bridgerton siblings.
The ninth and final novel in the series serves as a "Second Epilogue" to each of the stories—telling readers what happened after each of the novels.
The first book in the series, The Duke and I, follows Daphne Bridgerton. Rumor has it the very eligible duke Simon Basset is about to propose to her…but it's really all a sham to get society mothers hoping to marry off their daughters at bay. But as Daphne twirls around ballroom after ballroom with the handsome Simon, something begins to change…and she just might be willing to make their fake arrangement very real.
RELATED: 8 Romance Books for Fans of Julia Quinn's Bridgerton Series
Sarah MacLean
Nine Rules to Break When Romancing a Rake
A popular Regency romance author, MacLean was a literary agent before publishing her first novel in 2009. That book was her one and only young adult romance book, The Season, which took place as young girls navigate their first season out in society—hoping to find a good marriage.
Since then, MacLean has focused on adult historical romances, including Nine Rules to Break When Romancing a Rake. The book is the first in her Love by Numbers series, and follows a Lady looking for a more exciting life.
Lady Calpurnia Hartwell has always followed the rules…and it's left her bored and unmarried. Hoping to shake things up, she enlists a partner—the wickedly handsome Marquees Gabriel St. John. But if she's not careful, she'll break the most important rule of all: Don't fall in love.
RELATED: Romance, Mystery, and More: 11 Royally Delightful M.C. Beaton Books
Eloisa James
Wilde in Love
If you're a fan of historical romance, then Eloisa James needs no introduction. The Fordham professor is the author of numerous bestselling Regency and Georgian romance novels.
Though her first three books, the Pleasures Trilogy, were published in hardcover starting in 1999, she soon switched publishers so that her books could be published in mass market paperback.
Wilde in Love is the first book in James' Wildes of Lindow Castle series. The novel is set in Georgian England and follows Lord Alaric Wilde, who has just returned home after years of dangerous adventures.
What he doesn't expect is the mob of screaming ladies that meets him—unaware of his reputation. He escapes to his father's castle and encounters Miss Willa Ffynche…who wants nothing to do with him. But she soon becomes the only woman he's ever truly wanted in his life, and she certainly isn't going to make it easy.
Alyssa Cole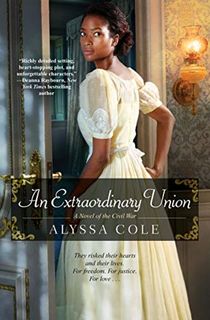 An Extraordinary Union
Though Alyssa Cole writes historical, contemporary, and sci-fi/fantasy romance, her historical romance book, An Extraordinary Union, put her at the center of the genre when it was published in 2017.
The first book in The Loyal League series takes place during the Civil War when a former slave, Elle Burns, trades her freedom to return to the South as spy for the Union.
At the same time, Malcolm McCall is a detective for Pinkerton's Secret Service—risking his life infiltrate Rebel territory. The two join forces, and start a passionate romance.
Though they'll do anything to preserve the Union, what if that means losing each other in the process?
This post is sponsored by Simon & Schuster. Thank you for supporting our partners, who make it possible for A Love So True to continue publishing the swoon-worthy stories you love.
Featured photo (from left to right): Alyssa Cole, Johanna Lindsey, and Eloisa James