The pure thrill of sailing in a wide ocean is great and all, but you know what would really spice things up? Pirates. Not the kind of sea thieves that would overrun your imaginary ship of course, but the ones that would plunder your heart.
For those of us landlubbers who might be a little too afraid to embark on an oceanic journey, we thankfully have these breathtaking pirate romance books to hold us over. Filled with plenty of adventure and sun-kissed pirate kings and queens, these novels will take you on an unforgettable voyage. Whether they take place during the Victorian era or even in our modern-day world, these 13 tantalizing pirate romance books will have you eager to walk the plank.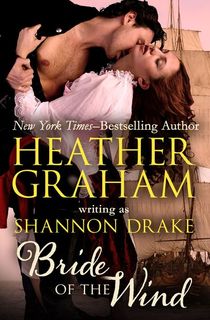 Bride of the Wind
After she's forced to wed the deceiving yet handsome Lord Pierce DeForte, Lady Rose Woodbine isn't too thrilled to say the least. However, to her luck, a series of mishaps causes Pierce to flee the country, making him an exile. Now operating as a pirate, Pierce seeks vengeance against everyone who caused his fall from the court. When he enacts his plan, Rose gets caught in the middle of a brutal ship battle that ends in her getting kidnapped. When she's brought onboard Pierce's ship, she realizes he was the culprit behind the events. Now stuck on a ship together in the middle of the ocean, the two end up learning much more about their reluctant spouse than they anticipated—and Rose begins to have second thoughts about Pierce.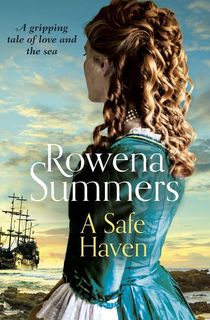 A Safe Haven
When Sarah Huxley's 21st birthday is interrupted by notorious pirate Black Robbie, something unexpected happens. Rather than fear him, Sarah finds herself drawn to him. And when her uncle tries to force her into an arranged marriage, Sarah finds in the pirate an unlikely ally who can help her escape her troubles. But can trusting a pirate ever really be a good idea?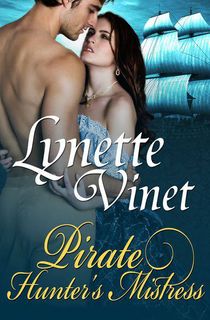 Pirate Hunter's Mistress
This tantalizing novel that spans across the Carribbean seas will leave readers at the edge of their seats. Marlee Stafford is wedded to Richard Arden, an arrogant man who is clearly only interested in her money. After learning of his motives, Marlee refuses to sign over her inheritance to her new husband. However, what she doesn't know is that Richard is determined to use her money in order to buy a ship to track down Bettina—his former lover who was kidnapped by pirates. In order to get the money, Richard has to seduce Marlee in every way possible to get a shot at seeing his love. But as Richard and Marlee warily chase each other, will they accidentally fall in love too?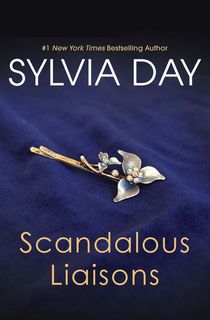 Scandalous Liaisons
Consisting of three separate tales of desire and passion, Scandalous Liaisons is a book you won't want to put down. The first story in the novel, Stolen Pleasures, centers on Sebastian Blake, a former Earl who left his title and lands behind to pursue a life of piracy. When he captures a merchant ship that has a gorgeous maiden aboard, he becomes transfixed by her beauty and fiery personality. He later learns that the two are to be wed by their fathers, which gives Sebastian even more of a reason to turn up the sea-set seduction.
Sea of Ruin
Wanted for piracy, Bennett Sharp is forced to flee from Priest Farrell. The only problem? Her flight sends Bennett directly into the ice-cold arms of the pirate hunter, Lord Ashley Cutter. The relationship between them isn't just a love triangle—it's a knock-down, drag-out brawl where lines blur between enemies and lovers.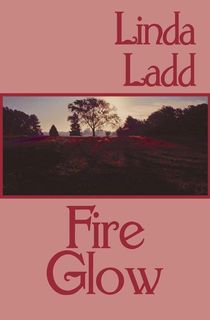 Fire Glow
Caitlin's life of plundering ships comes to an abrupt end after she is captured by the striking Trey Cameron. Asked by the queen to reform Caitlin's thieving ways, Trey is forced to turn Caitlin into a proper lady. Of course, Caitlin resists and wishes to return to her wandering life on the blue ocean. Promising herself that she will get what she wants, Caitlin continues to give Trey a hard time. But as the two continue to challenge each other, the passion and chemistry between Caitlin and Trey only heats up. To their surprise, there might actually be something worth salvaging between them — if they don't tear each other to shreds first.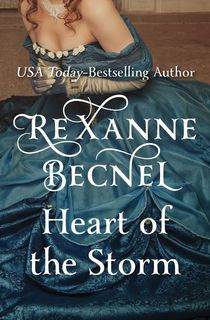 Heart of the Storm
In an effort to escape an unwanted marriage, Eliza Thoroughgood, a beautiful heiress, takes an impromptu trip with her cousin Aubrey to the island of Madeira. During the trip, Eliza and Aubrey are invaded by pirates led by Cyprian Dare, a handsome captain who wants to kill the man who abandoned him and his mother. When he comes face-to-face with Eliza, Cyprian feels in an inkling of desire, but doesn't act on it. As the two begin to grow closer, Eliza tears down Cyprian's sturdy walls that he's built up for years. With this newfound vulnerability, will Cyprian give up his plan of vengeance? Or will he continue down his path—even if it means losing Eliza?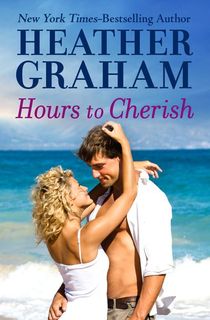 Hours to Cherish
Despite leading a quiet life on her own island of Tiger Cay, Cat yearns for adventure. Ever since she heard about the legendary treasure waiting in the shipwrecked bowels of the Santa Anita, Cat dreamed of being the first person to discover it. When she encounters a brash pirate who is also searching for the jewels, he strikes a fun little wager. Whoever is the first to find the treasure, the loser will pay up half a million dollars to the winner. Cat takes the charming pirate up on his offer, and the two set sail for treacherous waters. After all, a little bit of friendly competition with a handsome stranger won't keep Cat from her goal...right?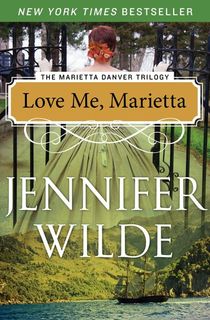 Love Me, Marietta
This sweeping sequel to the Jennifer Wilde's Love's Tender Fury also serves as a standalone pirate romance book. Love Me, Marietta finds the titular character in a steamy love triangle like no other. While she is destined to be the wife of Lord Derek Hawke, Marietta becomes infatuated with the dreamy Jeremy Bond during a trip in New Orleans. On her way back to her husband-to-be, Marietta's ship is overrun by pirates, and she becomes the prisoner of the seductive pirate captain Red Nick. Hypnotized by his desire for her, Marietta finds herself falling for Red Nick as well! When the two take a brief pause in a nearby island, to Marietta's surprise, Jeremy reappears. Seeing her situation, Jeremy is determined to save Marietta from Red Nick's clutches, and hopefully win her heart in the process too.
A Ship of Bones and Teeth
This dark retelling of The Little Mermaid sees Princess Maren sell her soul to the sea witch Edonia for a chance at love for Prince Aerik. But when she realizes the prince is a cruel man who abuses both her and his kingdom, Maren seeks to escape the life she gave everything up for. She finds her escape in the form of Captain Ramsay "Bones" Battista, notorious pirate who's on the hunt for none other than the old sea witch.
Their unlikely partnership has a chance to give Maren everything she ever wonted—freedom, security, and a new life—but to do it, she must put her fate in the captain's wicked hands.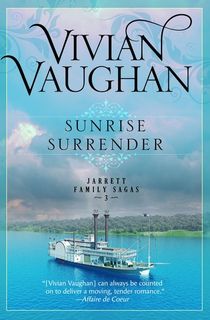 Sunrise Surrender
Set in the south during 1879, Sunrise Surrender is a thrilling pirate romance book that will leave readers swooning. The story focuses on Delta Jarrett, a newspaper reporter who romanticizes the life of a pirate after she is plagued by recurring dreams involving her pirate ancestor Anne Bonny. When she boards the Mississippi Princess, Delta is swept away into the fantasy life she's been secretly imagining for years. Onboard the ship is Brett Reall, a pirate on the run from authorities for a crime he didn't commit. Brett becomes smitten with Delta, but he's afraid of putting her in harm's way. Determined to make her pirate dreams a reality, Delta wants to continue pursuing Brett, no matter the cost.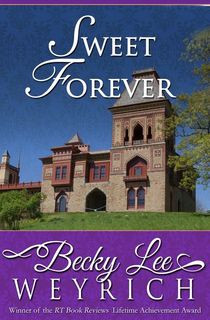 Sweet Forever
Delving into the world of the paranormal, Sweet Forever is truly a unique and unforgettable pirate romance book. Although the years of piracy and ships are long gone, Julianna Doran still pines for true love at sea. As a young adult, Julianna gets a taste of this when she meets the attractive, dangerous, and deceased pirate captain Brom Vanderzee via Ouija board. Years later, Julianna craves another encounter with the spirit, and even returns to the place where they first met to share a night of intimacy before he disappears again. Longing for more, Julianna vows to find Brom and spend eternity with him—no matter what supernatural barriers are in the way.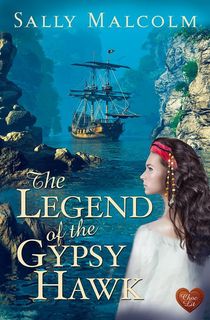 The Legend of the Gypsy Hawk
Amelia Dauphin is not only the daughter of a former pirate king, but she is also the youngest captain to reign among her crew. Despite her youth, Amelia has proven to be a capable leader who has always fought for her father's fleet. However, when she encounters the dashing Zachary Hazard, another captain for a different ship, Amelia becomes enamored by his ideas of freedom. Zach believes that true liberty lies in the open seas, meanwhile Amelia is stuck having to meet the needs of her land-loving crew. When her crew lands in trouble, Zach sacrifices his liberty to help fight alongside Amelia. While they're caught in this conflict, Amelia begins to question whether or not she's actually free, and if Zach may in fact be the key to true liberation.
This post is sponsored by Open Road Media. Thank you for supporting our partners, who make it possible for A Love So True to celebrate the romance stories you love.