For close to 40 years, Lisa Kleypas has been a major name in romance. Primarily known for her historical novels, Kleypas has won multiple RITA Awards, topped many a best-seller list, and delighted millions of readers.
Her influence can be seen far and wide across the genre, from Julia Quinn to Tessa Dare. Here are eight historical romance authors who can stand proudly alongside the legendary Lisa Kleypas.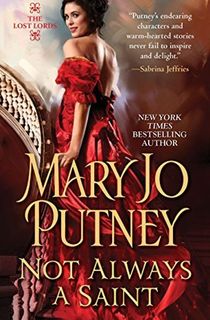 Not Always a Saint
After the death of his sweetheart when he was at university, Daniel Herbert buried his grief in his studies, hoping to find solace in the cold science of medicine. The last thing he wants or needs is to discover that he's inherited a title and estate from a distant relative.
The burden of all that money and responsibility is too much for quiet, hard-working Daniel. It also requires him to re-enter society and find a wife. He needs a sensible bride who won't require his attention. What he gets is Jessie Kelham, a passionate woman nicknamed the Black Widow.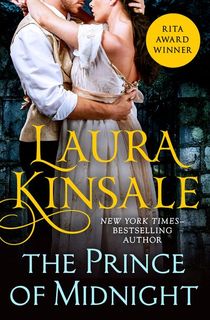 The Prince of Midnight
S. T. Maitland was once known as the infamous Prince of Midnight, a legendary highwayman feared from coast to coast. Now he's a recluse in a ruined French castle, with only a half‑wild wolf for company. He wants nothing to do with the world that hurt him so much. But then someone comes looking for revenge and he's the only man who can help her.
Lady Leigh Strachan seeks vengeance but must convince Maitland to rise to the occasion. He misses living on the edge but he can't risk the ultimate danger of losing his heart.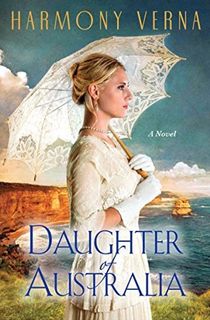 Daughter of Australia
In the unforgivable vastness of the desert of Western Australia, a little girl is found, dressed in rags and abandoned in the sand close to death. Named after the orphanage she is sent to, Leonora grows up mute with grief.
Her only friend is James, another orphan, until both are sent away: Leonora to a wealthy American family, James to relatives who have emigrated from Ireland to claim him. As an adult, Leonora returns to Australia hoping to find James. Now grown and ready to make their own way in life, the pair must find a way back to one another.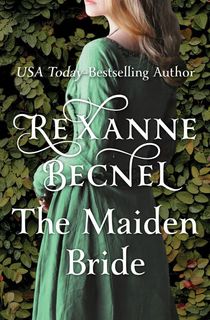 The Maiden Bride
All her life, Linnea de Valcourt has been reviled as the cursed daughter of Maidenstone Castle. The younger of identical twins, she narrowly escaped a death sentence at birth. Desperate to save her sister from an arranged marriage to the savage Norman conqueror who has taken over their home, Linnea offers herself as bride to the invader.
Axton de la Manse has spent years in exile trying to prove his worth and reclaim his family's stolen legacy. Now in possession of his enemy's most prized possessions, he's keen to take his eldest daughter as his wife, have a child, and secure his claim over Maidenstone. He wants a strong future for his clan, and that doesn't involve falling in love with a woman who is not all that she seems.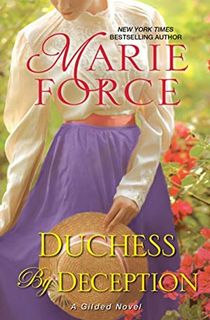 Duchess By Deception
Derek Egan, the dashing Duke of Westwood, must marry by his thirtieth birthday or lose everything. Yet no woman has inspired anything close to desire in him, so he seeks respite at his country home in Essex—only to encounter a strange man digging on his property. Except he's not a man.
She's Catherine McCabe, a wayward young woman fleeing an arranged marriage with a boorish Viscount. She has no patience for love, men, or the aristocracy. Yet, she is compelled to stay by the handsome, thoughtful man who introduces himself as the Duke's estate manager, unaware of his true identity. Love soon blossoms but both Catherine and Derek are concealing the truth about themselves. Will their bond survive this mutual deception?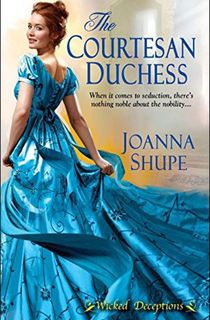 The Courtesan Duchess
Julia, the Duchess of Colton, is technically married but her husband has not bothered to lay eyes on her in eight years. Married in haste at 16, Julia was quickly left to her own devices while Nicholas Seaton, heir to the Duke of Colton, left the country. Now, she needs a legitimate heir, whether Nicholas wants it or not.
How does one seduce their own husband? By learning the most intimate secrets of London's leading courtesan, going undercover in Venice, and falling in love all over again. But what begins as a tempestuous flirtation escalates into full-blown passion. Nicholas never wanted to marry poor young Julia, but what if his young jilted bride truly is the love of his life?
The Duchess Deal
Since his return from war, the Duke of Ashbury has rejected the world of high society in favor of a reclusive life menacing the darker corners of London by night. But duty calls and he soon must marry and provide an heir for his Dukedom.
Emma Gladstone, a vicar's daughter turned seamstress, appears in his library wearing a wedding gown, so the most sensible thing to do is to ask her to be his wife. He has stipulations but so does she: Ashbury wants a marriage in name only but Emma wants to get to know her new husband. He doesn't want anything to do with love, but Emma has started to fall for him.
Nine Rules to Break When Romancing a Rake
Lady Calpurnia Hartwell has spent her life stridently following the rules. It was supposed to help her lead a good life and land a husband, but she's still unmarried and now more than a little unsatisfied with her situation. So, why not break a few of those rules?
Eager to bring a little scandal to her life, she seeks a partner to introduce her to the more fun things in society. Enter Gabriel St. John, the Marquess of Ralston, a notorious charmer with a wicked reputation. He's perfect for the task at hand and ready to show her how to break all the rules. But she's not prepared for how her feelings change for the Marquess. It would be the biggest rule of all to break: to fall in love.