For many seasoned romance readers, the work of Laura Kinsale was crucial, a heady introduction to the genre that revealed just how addictive these books can be. Kinsale's historical romances are truly old-school endeavors, chock full of melodrama, troubled rogues, feisty heroines, and enough twists to ensure even the most skeptical readers will be surprised.
If you want some classic historical romance, ripped bodices and all, Laura Kinsale is the author for you. Here are eight of Kinsale's most notable books for you to sink into.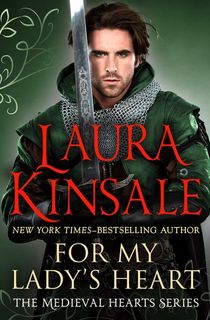 For My Lady's Heart
In medieval Europe, a world of knights and warring kingdoms, one must live by the rules or risk death. Ruck is a noble knight who has pledged his life towards doing the right thing, even as it has sent him into ruin. His wife has left him and took all his money, leaving him with little options for the future.
Princess Melanthe wants more freedom but as a widow with her kingdom at risk from treacherous neighbors, she has few options. Both she and Ruck have closed themselves off emotionally from the rest of the world, yet when they are forced together in the King's court, an uneasy union might be their only chance at mutual survival. Can they let their guards down long enough to see the truth beneath their cold exteriors?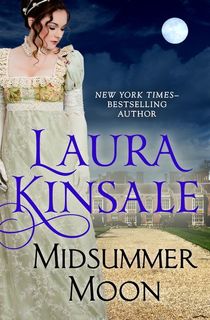 Midsummer Moon
Merlin Lambourne isn't just the most beautiful woman in English society. She's also the smartest, a genius intellect who quietly works as an inventor and hopes to one day create a one-of-a-kind flying machine. As Napoleon's army grows ever closer across the continent, Lord Ransom Falconer frantically searches for someone who can create a new way to stop the incoming forces.
The mysterious Merlin seems to be the only one ready for the challenge, and so Ransom whisks her away to protect her from treacherous figures and subterfuge. But nothing has prepared him for the eccentric beauty with a hedgehog in her pocket!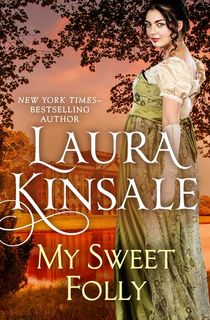 My Sweet Folly
Folie Hamilton is in regular correspondence with Lieutenant Robert Cambourne, a soldier stationed in India. Through their letters, they fall in love, but Folie is already married to one of Robert's distant cousins. When her husband dies, she writes to tell Robert, but it turns out he's also been married this whole time, and soon their connection is shattered.
Four years later, Folie is living quietly with her stepdaughter Melinda, whom she is shepherding through her first season in London. Before she can put her plan in motion, Folie receives another letter from Robert, this time commanding the pair of them to come to his family estate. This Robert is so different from the man of her letters, anguished and withdrawn and lost to the world. Perhaps the love that once was between them has disappeared, or maybe it never went away.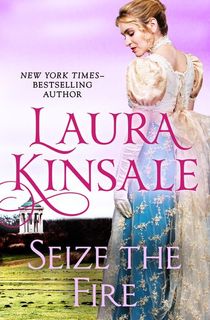 Seize the Fire
Olympia St. Leger is a princess with the whole package. She's beautiful, rich, and in dire need of a knight in shining armor. Sheridan Drake seems like the ideal candidate. He's handsome, heroic, and a former soldier with his own fair share of secrets.
He's also a notorious scoundrel who only wants Olympia for her vast fortune, something she is initially unaware of. A love born in deception, soon Olympia and Sheridan find themselves fleeing villains on the high seas, taking shelter on a desert island, and seeing sparks fly between them.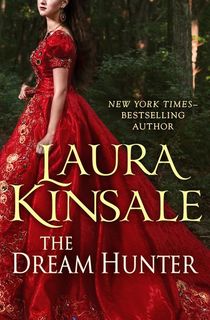 The Dream Hunter
Lord Winter is a formidable man with a passion for horses, and he's in search of a legendary mare. To find the new crown jewel of his collection, he travels into the reddest sands of the desert where death is around every corner. His only companion is a young boy with hopes to travel to England one day.
Said boy is actually Zenia Stanhope, the daughter of the legendary Queen of the Desert. To her, Lord Winter is her ticket back home, but one night of terror binds them together in ways neither of them could have imagined. She should leave him behind but it's not long before she realizes her feelings for Lord Winter run far deeper than she'd planned for.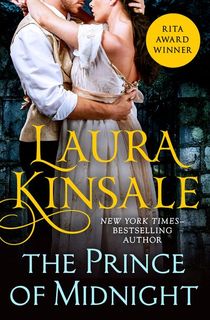 The Prince of Midnight
In the late 18th century, intent on avenging her family's death at the hands of a cult leader, Lady Leigh Strachan decides to go undercover and seek out the reclusive figure who drove her to ruin. But first, she needs help from a daring rogue. Disguised as a boy, she looks for S.T. Maitland, a nobleman and highwayman who was once infamously known as the Prince of Midnight.
He's long past his glory days and now lives in a crumbling castle in the wilds of France. He's deaf in one ear, suffers from vertigo, and lives alone aside from his pet wolf. Convincing the former Seigneur du Minuit to join her crusade is proving harder than Leigh thought it would, but together, they could make for a formidable team—as well as a love for the ages.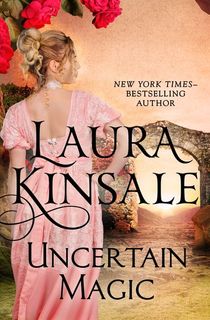 Uncertain Magic
Roderica Delamore has a curious gift, although it's more like a curse to her. She can hear the thoughts of others, even when she doesn't want to, and it's proven to be a major hindrance to her life. Unable to live normally, she's resigned herself to the life of a spinster raising her family's prized thoroughbreds.
But then a tall, dark and handsome Irish stranger turns up. Faelan Savigar is nicknamed the Devil Earl thanks to a dark rumor that's plagued him his entire life. He's also the only person whose mind Roderica cannot read. This could be the man she's looked for her entire life, or he could be the one who will lie, cheat, and swindle her into ruin.
Related: 7 Enchanting Fairy Tale Retellings for Romance Readers
Lessons in French
Lady Callista Taillefaire is described as "a gifted wallflower," a spinster at the ripe-old age of 27 who feels she has little to recommend herself to the eligible bachelors of polite society. It doesn't help that she's been jilted by no fewer than three fiances.
Trevelyan Davis d' Augustin, descended from a family of French aristocrats, was her childhood sweetheart until her father sent him away in disgrace. After nine years, he's returned to England and the spark is still there, but so are the roadblocks to the happy-ever-after they both crave so much.