History and romance go together like chocolate and peanut butter! That means romance and mystery are like peanut butter and jelly, and history and romance … well, you get the idea. But just imagine: gorgeous period settings, brimming passions, and a sting in the tale that could lead to murder, scandal, and more. Here are 10 great historical romance mysteries for you to uncover.
10 Historical Romance Mystery Novels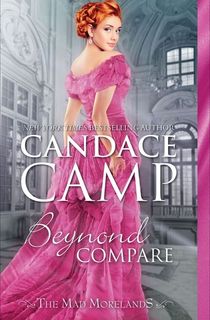 Beyond Compare
Kyria Moreland is beautiful enough to have earned the nickname "The Goddess" among high society, and she's rich enough to attract London's most sought-after gentlemen. Yet Kyria has struggled to find love, and she won't marry without it. When she receives a strange package under mysterious circumstances, she must uncover the truth, even if it leads her down a sinister path of danger, murder, and betrayal.
Rafe McIntyre has enough charm to seduce any woman, but his smooth facade hides a bitter past. Still, he has seen enough of the world to know Kyria is in danger, and he won't let her deal with this case alone. Who is setting Kyria up like this? Who is willing to murder to claim its secrets for themselves? And can Rafe fight his feelings for The Goddess long enough to keep her safe?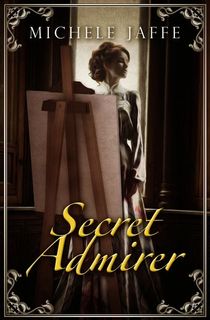 Secret Admirer
Lady Tuesday Arlington seeks refuge from the horrible nightmares that invade her sleep by turning to the canvas and painting them. It's a cathartic process, but one that comes with a deadly consequence. When her husband is found dead in a setting identical to one she has painted, she becomes the prime suspect.
Lawrence Pickering, special investigator to Her Majesty, the Queen, takes over the inquiry. He's immediately drawn to Tuesday and wonders if this woman can really be a cold-blooded murderer. He must uncover the truth and do it fast. A sinister presence follows the pair of them form the shadows, waiting to strike once more.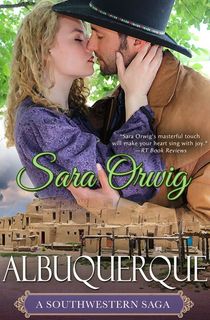 Albuquerque
In yet another entry of Sara Orwig's historical romance brilliance, Albuquerque is the boomtown of the New Mexico territory, a place where settlers hope to find their fortune and uncover the American dream. It's also still the Wild West and a place where bitter feuds run deep. April Dabney is a good church girl who sings for the congregations by day then serenades the patrons of a local saloon by night. One evening, she meets former general Noah McCloud, who has come to the area to rebuild his life after a tough past. Can these star-crossed lovers find one another amidst bitter enemies and the undeniable pull of desire?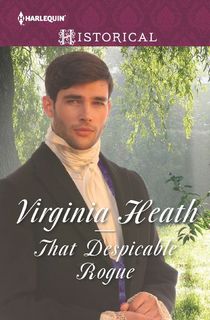 That Despicable Rogue
Lady Hannah Steers has three reasons to loathe and despise Ross Jameson. He's a scandalous libertine, he stole her home, and he was responsible for the death of her brother. He's a cad who has tricked the world with his publicly acceptable façade, and Hannah is determined to unmask him. To do so, she decides to go undercover at Ross's home, acting as his new housekeeper. Unfortunately, this scoundrel proves himself to be the epitome of temptation. She's supposed to be building a case against him, not falling for him!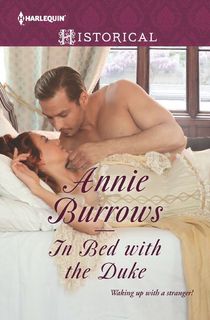 In Bed with the Duke
Gregory, Duke of Halstead, is used to being the subject of highly scurrilous rumors. Most of them are painless enough, but he takes umbrage at being labeled a "vile seducer of women." But as he has just woken naked in bed with no memory of the night before and lying to a beautiful stranger, perhaps it's time to reevaluate!
Gentle, innocent, and beautiful Prudence is just as shocked by her situation. How did this happen? But as these strangers begin to unravel the plot behind the scandalous circumstances, she discovers that, perhaps, there's something delicious to be found in being in bed with the infamous duke.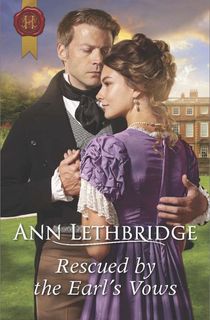 Rescued by the Earl's Vows
Lady Tess Ingram is supposed to marry a man she doesn't know or love, and the punishment for saying no is banishment. She needs help immediately, which is how she finds herself bursting into the offices of Jaimie, Earl of Sandford. Tess isn't convinced she can trust Jaimie—or any man—but what choice does she have? Jaimie agrees to offer his aid, and what more efficient solution to the problem than a quick engagement between them? As long as it stays strictly proper, what could go wrong?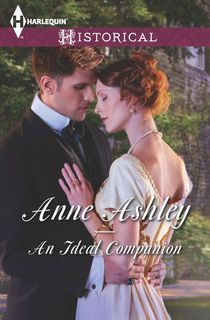 An Ideal Companion
When an unseasonable snowstorm brings an assortment of stranded travelers to Lady Beatrice Lindley's door, it seems as though the fun is only just beginning. Lady Beatrice's companion Miss Ruth Harrington welcomes them all in, finding herself flustered by the towering presence of Colonel Hugo Prentiss. Their bubbling chemistry must be put aside when, the next morning, they discover Lady Beatrice dead. Convinced there's more to her employer's demise than meets the eye, Ruth seeks to uncover the culprit before the snow melts. She needs help, and only one man who can help her uncover the truth—the enigmatic Colonel. But that doesn't mean she can trust him, or anyone else in the manor. Who will fall foul of the killer next?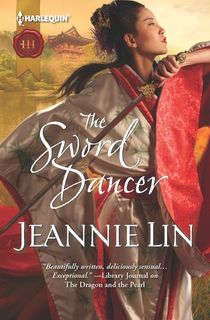 The Sword Dancer
Sword dancer Li Feng is as talented as she is beautiful. She's used to looking out for herself and used to being alone in the dangerous world of the Tang Dynasty. Everyone is out to stab someone else in the back, and Li has more to lose than others. If her enemies discover the truth about her past, it could mean the end to everything she's worked so hard for. Soon, she's face to face with Han, a legendary thief-catcher who will do anything to capture the bad guys. Relentless, handsome and determined, Han sees life in black-and-white. When he finally captures the infamous Li Feng, however, that changes. He must confront his binary view on life and love and choose between doing his job and trusting the stunning sword dancer he's come to adore.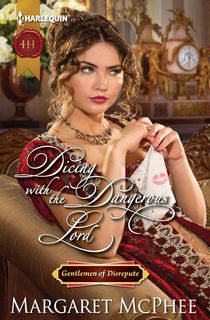 Dicing with the Dangerous Lord
Venetia Fox is London's most sought-after actress. The entire city loves her, and half the noblemen of high society want to bed her. But now, she must face her toughest role yet. She must seduce Lord Linwood, the dangerously handsome rake who, she is convinced murdered, her father. She might have the whole of London fooled, but Linwood can see through Venetia's performance. He's not a good guy, but he's also not a killer.
Lord Linwood is intrigued by this beautiful woman and wants to see where this façade leads them. Venetia feels like a traitor, being so attracted to a man she's been taught to hate. What if he is innocent, and if so, who really killed her father? To find out, the pair will have to put on the act of a lifetime, and not fall prey to their growing passions.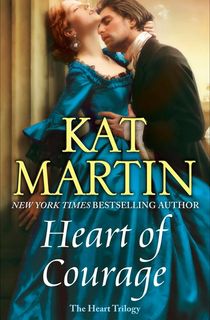 Heart of Courage
Lindsey Graham is a highly opinionated woman, and she does all of her best rabblerousing under the pen name "Lady Smart," writing for social change among London's high society for the ladies' gazette Heart to Heart. Her campaigning gets personal when her brother Rudy, a notorious rake, is accused of murdering a string of prostitutes. She's sure he's innocent, especially when she receives an anonymous letter naming Viscount Merrick as the real killer. Taking him down will be a dangerous endeavor, one she can't do alone. Enter Thor Draugr, her employer's bullish brother-in-law. The rugged Norseman is her polar opposite but she needs someone to keep her safe. Her life is on the line, and the more she uncovers about the viscount's sordid affairs, the scarier things get. The warrior by her side will need to do more than protect her from the darkness.
Featured image: Andres Siimon / Unsplash