Though the Regency era only lasted for nine years, it's certainly left a lasting impression. When most people think of this period, images of too-tight corsets, stuffy parlors, and King George IV likely come to mind.
As for us historical romance readers, we can't help but think of the rakish earls, the daring ladies, and the rule-defying trysts of our favorite Regency novels. Here are 11 of our favorite books set during the era. Just try and resist!
Beautiful Tempest
Newly freed from her pirate captors, Jacqueline "Jack" Malory has finally been reunited with her family. Naturally, her father is out to avenge her besmirched honor—though Jack would rather settle the score on her own terms. When her planned confrontation with her captor goes awry, she's again whisked away by the dastardly man she refers to as "Bastard."
This time, though, things are a little different. As this handsome pirate's true character reveals itself, the waves of passion start to roil—and soon, the boat isn't the only thing that's rocking.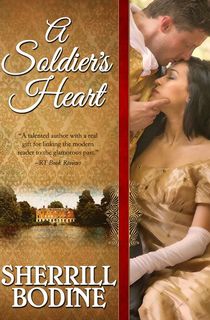 A Soldier's Heart
It was love at first sight when Serena Fitzwater met accomplished soldier Lord Matthew Blackwood. The two eventually fall into a whirlwind romance that leads to marriage. However, their happily ever after is cut short when Matthew is called to serve in another battle.
When Matthew comes back home wounded from war, he isn't the same man Serena fell in love with. Not only that, but Serena has also changed, and she is no longer the same starry-eyed bride she used to be. Despite these obstacles, Serena decides she will stop at nothing to rekindle their romance, and reclaim Matthew's heart.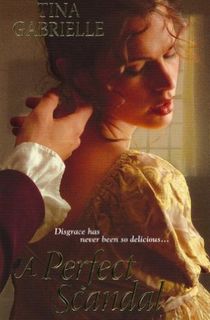 A Perfect Scandal
Lady Isabel Cameron wants to live the life of an artist in Paris, but her father has other plans in mind. When Isabel becomes is trapped in an marital arrangement to a miserable man twice her age, her childhood friend Marcus Hawksley makes an appearance. Isabel decides that the handsome and single Marcus will be her perfect method of escape, and asks him to help ruin her reputation.
Marcus agrees to Isabel's terms, if in exchange she helps prove his innocence in a scandal of his own. When the two agree to help each other out, what starts off as a relationship of convenience turns into a budding romance that is sure to cause a stir among socialites.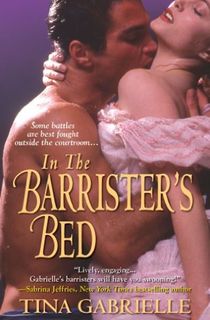 In the Barrister's Bed
Born as a bastard with no claim to anything, James Devlin learned to be self-sufficient. But when he finds out he is the true Duke of Blackwood, he's ecstatic to finally take back Wyndmoor Manor, his childhood home. The only thing standing in his way is the headstrong and alluring widow Bella Sinclair.
Bella has spent most of her life in oppression. When she's finally free to decide for herself, Devlin forcefully comes to claim her home. While she refuses to give up the manor, she also struggles to keep her composure when Devlin begins to charm his way into her heart. As the two opposing parties share the home they're hoping to claim, the pair also struggle to keep ownership of their bodies and hearts.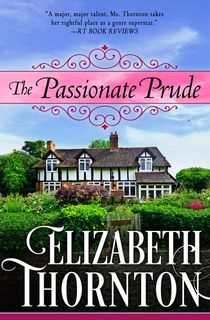 The Passionate Prude
Deirdre Fenton isn't very happy about her brother pursuing the infamous actress, Mrs. Dweinters. When she decides to intervene, she's met by by the esteemed war hero, the Earl of Rathbourne, who Mrs. Dweinters is under the protection of.
A few years ago, the passionate Deirdre rejected the Earl's advances, and he was never able to move on. But now that the Earl has Deirdre right where he wants her, it's only a matter of time before the two have to figure out some sort of agreement. And perhaps when they do, the Earl might finally be able to win Deirdre over.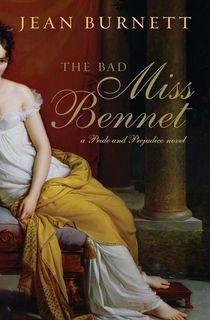 The Bad Miss Bennet
While Elizabeth cozies up with Darcy at Pemberley, the not-so-lucky Lydia finds herself in dire straits. Her husband, the dull but reliable Mr. Wickham, has perished at the Battle of Waterloo, and now she's looking for someone to take his place. But young Lydia won't settle for just anyone, oh no—only the wealthiest bachelor will suit her (foolish) whims.
Her pursuit takes her from England to Paris to Italy, but are love and marriage truly in the cards for the miscreant of the Bennet family? Regency romance author Jean Burnett picks up where Pride and Prejudice left off, crafting a fun Regency romp full of Jane Austen's signature wit.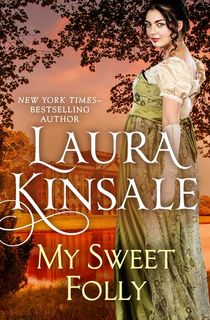 My Sweet Folly
Folie's marriage to a much older man isn't exactly setting the bed on fire. Lt. Robert Cambourne, her cousin-in-law, is similarly lonely—stationed, as he is, far away in India. When the pair begin an accidental but affectionate correspondence, they continue writing for several years. But just when the death of Folie's husband opens up the door for a real-life romance, Robert decides he's unwilling to take their relationship off the page.
Four years later, Robert is the legal guardian of Folie's stepdaughter—and he summons them both to his country home. Brooding and irritable, Robert is nothing like the man Folie once imagined, though a chain of events will bring them closer than any letter or daydream ever could.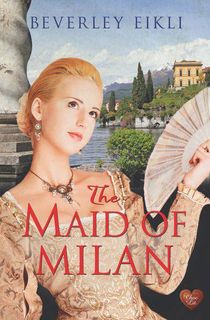 The Maid of Milan
Three years ago, Adelaide "Addy" Leeson was married off to Lord Tristan Leeson, who knew nothing of her tragic and scandalous history. Now, Addy is finally ready to transform their marriage of convenience into one of genuine love—but people keep getting in her way. Not only is her mother up to her usual tricks, but her husband has unwittingly invited Addy's ex into their home.
Now, Addy's once-buried past lurks around every corner, and Tristan is one whisper away from discovering it all. Can she manage to keep her dark secrets from coming into the light—and thus protect the purest love she's ever known?
The Duchess Deal
The Duke of Ashbury has returned from war with a body full of scars, but his wounds go much deeper than the surface of his skin. Dumped by his bride-to-be and insecure about his appearance, he's grown reclusive and disillusioned with love—now hoping only for an heir. While his marriage to Emma is more of a business transaction than a holy union, their fiery chemistry starts to melt the chill in his heart. Emma is patient but outspoken, without money but full of compassion—and she may just restore this broken hero to his former glory.
One Good Earl Deserves a Lover
Lady Philippa Marbury may be book-smart, but her intelligence doesn't exactly extend to the bedroom. With marriage just on the horizon, she turns to Mr. Cross—the disreputable bookkeeper of an equally disreputable establishment—to get some hands-on experience. It's a research project that Mr. Cross, however uncouth, wants nothing to do with—though he's about to get his own lesson in temptation and seduction. What he and Philippa discover during their "fieldwork" will lead them to some startling conclusions about what it is they truly want...
Devil in Winter
She's a shy, well-bred lady from a wealthy family. He's a Viscount with a terrible reputation and empty coffers. By all accounts, Evangeline and Sebastian should not be together—and yet, a daring scheme has brought them to the altar.
Wanting to keep her inheritance from her relative's greedy clutches, Evangeline proposed to Sebastian herself, under on one condition: He could have her money, sure, but there would be no sex after their wedding night. As the town playboy, Sebastian is more than ready to change her mind—but his own change of heart is something he never saw coming.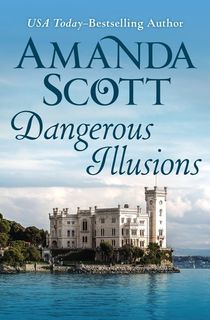 Dangerous Illusions
What happens when your entire marriage is based on a lie? Such is the case for Lady Dainty Tarrant who, forced to surrender her independence, reluctantly wed Lord Penthorpe. Unbeknownst to her, the real Penthorpe did not survive the carnage of Waterloo, and his enemy—Lord Gideon Deverill—assumed his identity. It's all part of Gideon's plan to unite the feuding Deverill and Tarrant families, but are his good intentions enough to keep Dainty's heart once she discovers his deceptions?
The Duke and I
The first book in Julia Quinn's beloved Bridgerton Series, The Duke and I introduces readers to Daphne Bridgerton. The fourth sibling of eight, Daphne was forced to learn how to get along with men, but the eligible bachelors of the ton view her more as a friend than as a potential wife. Simon Bassett, the Duke of Hastings—a close friend of Daphne's brother—is recently returned from traveling abroad, and somewhat shocked to discover how cutthroat the competition is among eligible young men and women in London (and the mothers desperate to see their offspring spoken for). Spurred by a common desire to escape the pressure of the season, Simon and Daphne pretend to be courting—but Simon soon finds himself sincerely taken with his friend's younger sister.
Blackmoore
Kate Worthington wants to travel the world, but her meddling mother wants nothing of the sort. They strike up a bargain: Kate must first find, then reject, three suitors before she embarks on the Indian trip of her dreams. Her quest begins at Blackmoore manor—a place lifted from the pages of a Gothic novel—with the help of her friend Henry. But when she begins to fall in love, and their relationship veers from platonic respect towards romance, Kate realizes that freedom isn't only found in adventure, but in having an open heart. Julianne Donaldson's romance is an emotional roller coaster that will remind readers of a sweeter, lighter version of Wuthering Heights.
Born to Be Wilde: The Wildes of Lindow Castle
Lavinia Gray is a beautiful and charming young woman faced with misfortune. Her mother's addiction caused them to blow through their family savings, and in order to remedy this issue and keep a lid on the scandal, Lavinia needs to marry someone right away.
When Lavinia asks the handsome Parth Sterling to marry her, he denies her. But after learning of her situation, Parth vows to help find her a suitable husband. While the two are definitely not compatible at first, when Parth and Lavinia start to get closer, Parth can no longer resist the urge to have her in his arms.
The Perils of Pleasure
After nearly being hanged for a crime he didn't commit, Colin falls into the hands of Madeleine Greenway—a kickass mercenary who is being paid for Colin's rescue. Both have been betrayed: Just as Colin has been framed for murder, someone else has it out for Madeleine. They decide to join forces to find the traitors, though their teamwork goes a little farther (and gets a little hotter) than they anticipated. Is it possible that in the search for their enemies, they've found true love instead? We love this Regency for its unusual role reversals and bounty hunter-esque heroine!
This post is sponsored by Simon & Schuster. Thank you for supporting our partners, who make it possible for A Love So True to continue publishing the swoon-worthy stories you love.