The fourth season of Outlander, Starz's time-traveling historical drama, came to a close last winter—and no, we're still not over it. Thankfully, while we wait for Outlander Season 5, Netflix is here to ease the pang of #Droughtlander: the first four seasons arrive on Netflix May 27th. If you can't get enough of the Starz series or Diana Gabaldon's books, here are 10 books like Outlander that are too Scot to handle.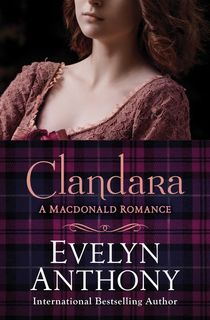 Clandara
As in Dragonfly in Amber, Clandara thrusts you into the heart of the 1745 Jacobite Rebellion. Our romantic hero, James MacDonald, has done the unthinkable and married Katherine—a member of the Fraser clan, and thus, his sworn enemy. They've barely said "I do," when betrayal rears its angry head, and James must answer the Bonnie Prince's call to arms. Separated by distance, but bound by their love and patriotism, can Katherine and James reunite before all of Scotland falls apart?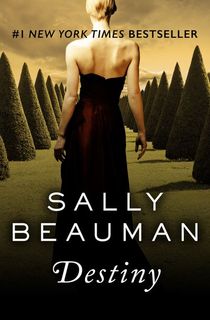 Destiny
In the Outlander saga, even ancillary characters get their due, with multiple story arcs supplementing Jamie and Claire's. Sally Beauman's historical blockbuster does the same, on an equally grand scale: Though rich in characters and historical detail, Destiny is a sweeping (and naughty) love story at its core. When Edouard and Hélène meet in France, they embark on an intoxicating affair that echoes throughout their lives, and the ensuing generations. As they're met with obstacles and travel across continents, their relationship takes on a Fraser-like intensity that'll break your heart and make your toes curl.
RELATED: Erotic Romance Novels That Will Make Your Toes Curl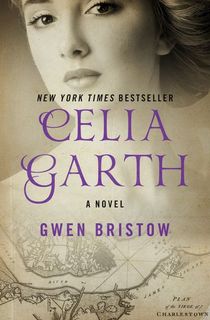 Celia Garth
This New York Times bestseller has been compared to Gone with the Wind, but Gabaldon fans may think of An Echo in the Bone or Written in My Own Heart's Blood. Set during the American Revolution, the novel's namesake heroine is a dressmaker-turned-Rebel spy after the British invade her Charleston town. In the employ of notorious militia leader "Swamp Fox," Celia gets a taste of romance and comes into her own as a woman, a lover, and a fighter.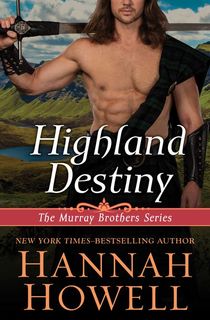 Highland Destiny
While trying to rescue a kidnapped clansman from the Beatons, Sir Balfour Murray and his brother are severely wounded. By chance, they meet a healer on the road: the beautiful Maldie Kirklady, who promises to act as their nurse in exchange for their protection. Maldie may seem innocent, but she, like Balfour, is hungry for revenge against the Beaton patriarch. Tied by their shared enemy and a growing passion, the couple vows to destroy their foe side by side...but they'll only succeed if Maldie's secrets don't destroy them first. Highland Destiny has all your Outlander catnip: a laird with emotional maturity, a healer heroine with a past, and an unlikely romance—all set in the Highlands.
RELATED: Kilty Pleasures: 8 Tantalizing Scottish Romance Novels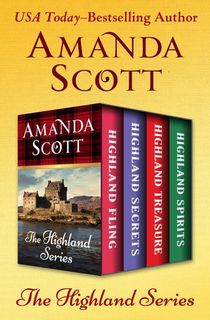 The Highland Series
Hailed as "master of the Scottish romance," Amanda Scott is often credited with creating the subgenre itself (Romance Reviews Today). Like Gabaldon, Scott approaches her storytelling with the keen eye of a historian, making Scotland and its colorful past characters in their own right. Her four-book Highland Series is no exception, as enemies become lovers and rebel couples fight to save their heritage—all against the vivid backdrop of historical Scotland.
RELATED: The Best Historical Romance Novels That Will Steal Your Heart
Into the Wilderness
In truth, Sara Donati's Wilderness series is the closest you'll come to finding an Outlander 2.0. Donati's star-crossed lovers bear a lot of similarities to Gabaldon's: Elizabeth is a headstrong Englishwoman, with career aspirations and radical ideas. Meanwhile, Nathaniel is a tender-hearted outsider—a white man raised by Mohawks—who calls both Jamie and Young Ian to mind. Their romance plays against the backdrop of 18th century America, where territory wars between the colonists and Native Americans still rage. While the series hits all the marks—hot sex, historical details, and multiple generations—the pièces de résistance are Jamie and Claire's cameos in the first book, Into the Wilderness.
The Bronze Horseman
The Bronze Horseman is another multi-book love story with a main couple who will set your heart and loins on fire. 17-year-old Tatiana first meets Alexander, a Red Army soldier, just as World War II comes to Russia. As the country buckles beneath a brutal winter and the German's siege of Leningrad, the pair leans on each other to survive—only to be dogged by tragedy. Not only does Simon's trilogy dish out some serious heat, it also delivers Dragonfly in Amber levels of Feels. Hang around for book two, Tatiana and Alexander, for a reunion worthy of A. Malcolm's printshop.
Frenchman's Creek
Well-written, sensual, and featuring a host of kickass lady protagonists, Outlander readers can't go wrong with Daphne du Maurier's historical fiction. Frenchman's Creek, in particular, will tickle fans of Voyager's ship shenanigans. Lady Dona's wild spirit clashes with the strictures of her domestic life. But when a casual morning stroll puts her in the path of pirates, she's swept off on the adventure she's been craving—and into the arms of the rugged Jean Benoit de Aubry. Their high-seas, high-stakes romance offers pure escapism for when Outlander's hiatus seems never-ending.
My Name is Mary Sutter
In the latest season of Outlander, we saw glimpses of Claire's journey from healer to full-fledged surgeon. But if you're anything like me, you wanted a little more. Luckily, that's the sort of insight Oliveira's novel provides. Like Claire in Season 3, the nominal Mary Sutter has a broken heart, a take-no-shit attitude, and an unflagging desire to become a doctor. Under the tutelage of two male surgeons, she begins work at a Civil War hospital, falls in love, and fights for her rightful place in the medical community. It's a fascinating exploration of women's evolving roles throughout history, and how ladies like Mary Sutter paved the way for the Dr. Claire Randalls of the world.
RELATED: Ella Quinn Shares Her Seven Favorite Bad Boys from Historical Romance
The Winter Sea
Dragonfly in Amber sees Jamie and Claire Fraser try to thwart—then secure—Bonnie Prince Charlie's claim to the throne. Susanna Kearsley's historical novel takes a few steps back, following the previous rebellion led by Charles' father. The protagonist, a modern-day author named Carrie, hopes to set her next book in this time period. But once she begins to write, she's plagued by memory-like dreams of her ancestor, Sophia, and it isn't long before her fiction becomes as vivid as her reality. While Carrie doesn't time travel back to 1708 Scotland, the vivid flashes between her 20th century life and the distant past achieve the same effect. Throw in some mystery, a love affair with a Scotsman, and a healthy dose of Jacobite history—and you've got yourself a perfect antidote for Droughtlander blues.
RELATED: Brand-New Romance Books We're Falling for This Month
This post is sponsored by Open Road Media. Thank you for supporting our partners, who make it possible for A Love So True to continue publishing the swoon-worthy stories you love.
Featured still from "Outlander" via Starz