Harlequin has been one of the leading names in romance for over 70 years. The publisher is a true icon of the genre, helping to make romance one of the biggest sellers in the world of books. For many romance lovers, it was Harlequin that provided a gateway to a whole new world of stories, thanks to their sizable and wildly varied back-catalogue.
Whatever genre of romance you prefer, there are countless Harlequin books waiting for you. We've chosen 20 of our must-read Harlequin titles for you to check out.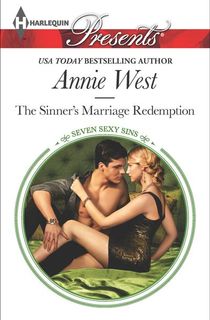 The Sinner's Marriage Redemption
Self-made businessman Flynn Marshall built his own multi-million dollar empire from scratch and climbed his way to the top of society's elite. Now all he needs is a wife who will make him the envy of all other men.
He's set his sights in the stunning Ava Cavendish, but she's got her own plans in mind. She's not ready to give into his carefully laid plans just yet, and Flynn's finding it hard to keep a cool head around Ava. The temptation is just too much.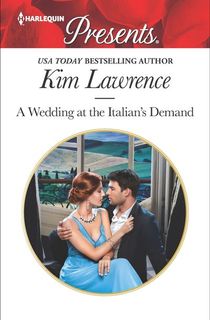 A Wedding at the Italian's Demand
Ivo Greco is determined to claim his orphaned nephew—the infant who will inherit the Greco fortune. To do so, he needs to convince the baby's legal guardian to be his fake fiancée. But the feisty Flora Henderson isn't going to be swept off her feet so easily, even if their chemistry is incredible.
Soon, however, he's whisked her off to the beautiful locales of Tuscany to help his plans come to fruition. A real marriage is off the cards. Or is it?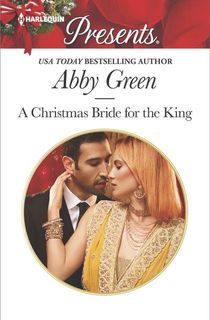 A Christmas Bride for the King
Reluctant ruler Sheikh Salim Al-Noury would rather abdicate the throne than reveal his dark secrets and potentially destroy the home he loves so much. It's the job of diplomat Charlotte McQuillan to change his mind and keep him in power. It's also a good way for her to work through her own heartbreak.
But Salim proves to be her most challenging client yet. Their chemistry is off the charts and they seem perfect for one another. Salim realizes he must bear the weight of the crown, but perhaps Charlotte can help him and become his queen...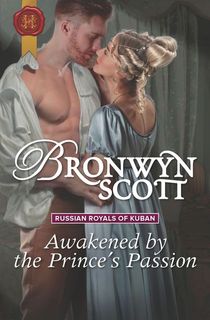 Awakened by the Prince's Passion
Crown Princess Dasha has no memory of her past. Everyone tells her that she's the heir to the throne of Kuban, but she has no idea what to believe or who to trust. Now living in London, she's stuck with a bodyguard named Ruslan Pisarev.
Soon, he becomes her protector, her confidante, even her lover. But is there a future for them, especially after the dark secrets of her past and true identity come to light?
Related: 9 Bodyguard Romance Books to Heat Up Your Reading List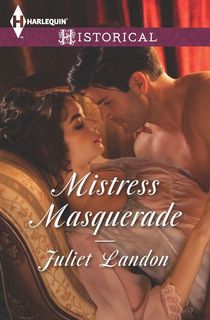 Mistress Masquerade
Lady Annemarie Golding has isolated herself from society after growing sick of being humiliated by the men in her life. After a chance discovery of some intimate letters that could tarnish the Prince Regent's name, she sees an opportunity to get revenge on those hypocritical gentlemen with a taste of their own medicine.
Only Lord Jacques Verne, an aide to the Prince, stands in her way. He must obtain those letters at any cost. Perhaps making her his mistress will convince her to stop her plans... or for Jacques to change his own view on life...
Related: The Best Historical Romance Novels That Will Steal Your Heart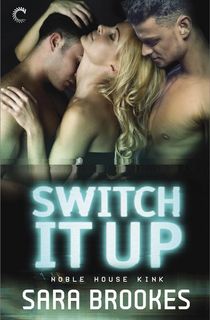 Switch It Up
Madeline is a hacker who loves to push the boundaries, like screwing around with security flaws in the website of Noble House, an enigmatic fetish club. She uses this to get an audience with the club's owner, the notorious dom Kochran Duke. He's grown weary of always being in control, but meeting Maddy rekindles his pleasure, especially when he sees her submit to his old friend Ezra.
But Ezra's struggling with heartache and may not be ready for what Kochran and Maddy have in plan. Still, the three of them are ready to make all of their fantasies come true.
Related: 15 of the Best Adult Romance Books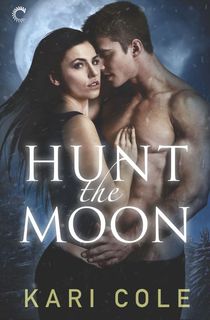 Hunt the Moon
When Isabelle "Izzy" Meyers arrives in Montana and discovers her human foster brother is marrying into the local werewolf pack, she's not pleased. She knows werewolves can't be trusted, seeing as she is one herself.
So, she's not excited when local Alpha Luke Wyland lays his eyes on her and claims she's his mate. Luke needs Izzy, even as she rejects everything that makes her special, so he must convince her to unleash her true nature. The fate of his pack may depend on it.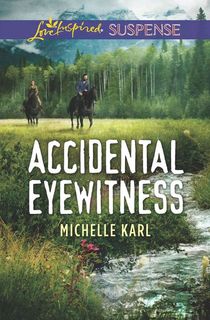 Accidental Eyewitness
Ellen Biers accidentally witnessed a theft turned murder, and now she's the newest target of this mysterious killer. She needs help and gets it in the shape of Mountie Leo Thrace, her childhood crush.
He's adored Ellen since they were kids but he long promised his best friend - Ellen's brother - that he would never date her. Now, they're forced together in a life-or-death situation and Leo must keep Ellen close at all costs. How can his old feelings for her not be reignited?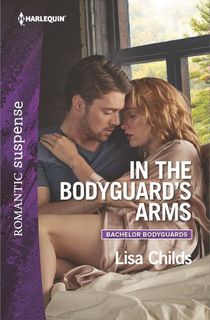 In the Bodyguard's Arms
Supermodel Teddie Plummer is used to being stared at but a stalker is now threatening her life and it's all terrifying new territory for her. To stay safe, she hires a bodyguard, Jordan "Manny" Mannes of the Payne Protection Agency, a former Marine who will put his life on the line for her.
He's dedicated to his career but he can't let his burgeoning feelings for Teddy get in the way of doing his job, especially as her stalker ups the ante.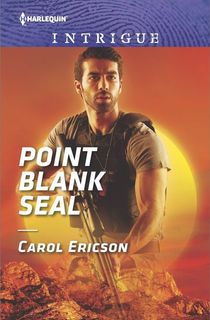 Point Blank SEAL
Tortured in captivity, navy SEAL Miguel Estrada kept himself strong by thinking about his fiancee. But when his escape is compromised by military protocol, he fears that she's the newest target of his enemies, so he goes rogue to save her.
Jennifer has spent a year mourning Miguel and raising their son. Then he turns up alive on her front door with the news that her family is at risk. It's not the reunion she hoped for, but she'll now fight harder than ever to keep her family together.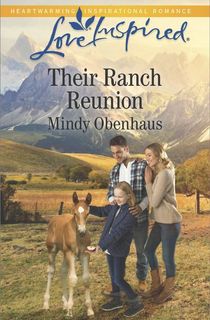 Their Ranch Reunion
Single mom Carly Wagner is surprised to learn she'll have to share ownership of the home she's inherited with her first love, Andrew Stephens. He was also the first man to break her heart after he fled their tiny Western town many years ago.
Now they're together again but with different goals: Carly wants to turn the house into her dream B&B. Andrew wants to buy her out. He's got eight weeks to convince her but she's so stubborn - and beautiful. A disaster forces them to move in together and suddenly Andrew wonders if his big business deal matters more than his heart.
Related: 15 Second-Chance Romance Books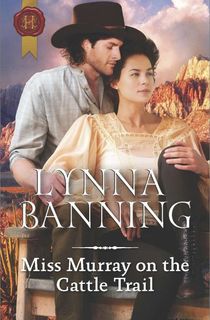 Miss Murray on the Cattle Trail
Alexandra Murray is not a woman suited to the demands of a cattle trail and cowboy Zachariah Strickland knows it. But they're stuck together as he takes her on his trail across treacherous terrain. He must keep her safe and make sure she stays on her horse, even as she drives him insane. Yet the longer they're together, the more Alex begins to wonder if her heart belongs in the wild west with this man of the land.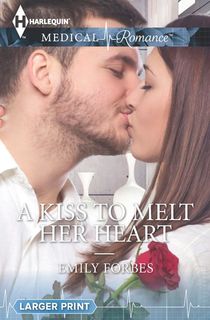 A Kiss to Melt Her Heart
Dr. Sophie Thompson needs a fresh start in life, and what better place to make a fresh start of it than a research station in Antarctica? It's a nice quiet place to find some peace, but then there's the handsome station leader Gabe Sullivan.
He turned his back on love a long time ago, but stuck alone in the literal middle of nowhere, how can the sparks not fly between him and Sophie? After one scorching kiss, the pair wonder if the most lonely place on the planet could be the perfect place to find a second chance at love.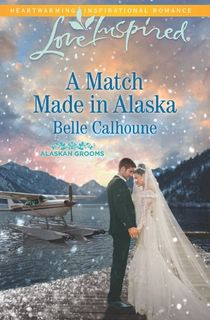 A Match Made in Alaska
Lonely librarian Annie hopes that attending the famous "Operation Love" in the perfectly named town of Love, Alaska, will help her find the one. But things go wrong when her flight crashes, leaving her alone with her pilot, Declan.
He's a bit of a cad, not Annie's type, but they need to survive together in the merciless tundra. Together, they cozy up and wait to be saved, all the while finding something special in the snow.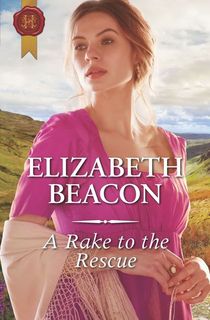 A Rake to the Rescue
When widow Hetta Champion and her little boy are endangered by her father's hunt for a murderer, aristocrat Magnus Haile steps in to act as her guard. Both are used to being alone, with Hetta shunning the world following her unhappy marriage.
Now, however, both are compelled to go on an adventure across the scenic South Coast of England, and it proves to be just what both of them need. Perhaps they can find solace and a new family together.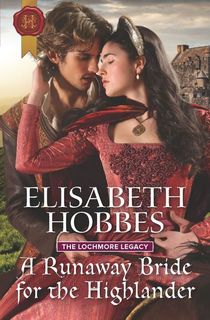 A Runaway Bride for the Highlander
Far from her home in France, Marguerite Vallon escapes her arranged marriage to a man she despises and decides to run away for a new life. Stowing away in a stranger's cart, she finds herself headed deep into the Highlands with the handsome Earl of Glenarris, Ewan Lochmore.
Ewan vows to keep Marguerite safe from her homeland. She wants to be free but perhaps this kind and gallant Highlander is the one who will open up a whole new world to her.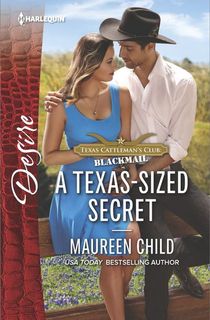 A Texas-Sized Secret
TV star Naomi is used to making messy mistakes with men but a secret pregnancy is a new one for her! Someone is blackmailing her and threatening to out her pregnancy, so her best friend, the handsome and wealthy rancher Toby, steps in and pretends to be the dad.
That's what friends do, but now they might want to be more than friends...
Related: '90s Romance Novels That Should Have Been Soap Operas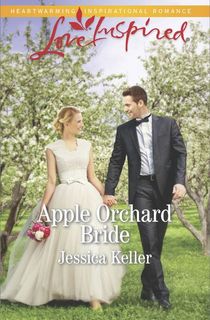 Apple Orchard Bride
Toby suddenly finds himself as a clueless guardian to his cousin's daughter Kasey, forcing him to give up single life. He needs to provide Kasey with a solid home, so he returns to Goose Harbor and takes a job at his childhood friend Jenna's apple orchard.
She's not ready to forgive him for his past mistakes but he's determined to make amends to her. Suddenly, the pair and young Kasey begin to form their own family, but can they get their happy ever after?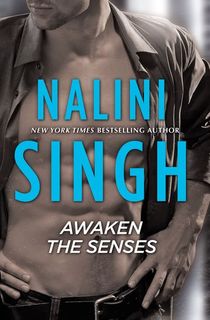 Awaken the Senses
Charlotte is a wallflower who works at her family's Napa Valley vineyard and likes to keep to herself. She's totally unprepared for Alexander Dupree, the legendary winemaker who sets his sight on her. Soon, she's completely under his spell.
He knows all of her secret desires and how to seduce her. That's because he's read her diary. Can he keep that a secret? Will revealing the truth kill their newfound passions?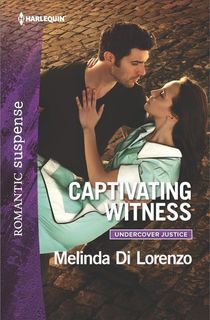 Captivating Witness
Reggie Frost is ready to settle down and lead a quiet life, but her plans are scuppered when she ends up accidentally being the witness to a murder. Now she's the killer's next target.
Undercover detective Brayden Maxwell, obsessed with bringing his father's killer to justice, is told to keep Reggie safe. Their lives are on the line but so is something else more passionate.
Related: 10 Romantic Suspense Books to Send Chills Down Your Spine