We'll be the first to admit that a swoony, fluff-tastic romance is our catnip...but sometimes we need fewer butterflies in our stomachs and a little more—well, you know.
If you're thirsty for some blush-worthy, heart-pounding sexiness, we've rounded up 28 of our favorite erotic romance novels we know will do the trick. Hot people and even hotter sex? Who cares if it's fiction: These adult romance novels will leave you wanting your own tall drink of water.
Breathless
While previous erotic romance books in this western romance series focused on the irresistible Steel brothers, Breathless follows Marjorie, the baby of the family. After a traumatic year, Marjorie Steel just wants to heal. She's content to recuperate at the family ranch, particularly since her friends and family need her. A perk of Marjorie's time at the ranch, of course, is that it puts her in close proximity to single father Bryce Simpson.
Bryce is working himself to the bone at the Steel ranch in an attempt to exorcise his personal demons. When the Steels see beyond Bryce's emotional armor and offer him an executive position at the ranch, Bryce is terrified to take it.
Can he responsibly get that close to charming, unforgettable Marjorie Steel? Every muscle in Bryce's body longs for ther. After what he's been through, though, how can Bryce ever give Marjorie what he knows she deserves?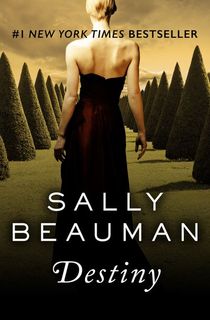 Destiny
Outlander junkies—we've got your next fix! This international bestseller is a sweeping historical saga that pulls at the heartstrings and will have you fanning yourself. Edouard, the scion to a megawatt jewelry dynasty, meets Helene, a girl of much lesser means, in France. Their instantaneous connection gives rise to an all-consuming, once-in-a-lifetime passion that takes the star-crossed lovers through the decades, across continents, and in between the sheets.
Craving some erotica with a historical bent? Destiny will quench your thirst.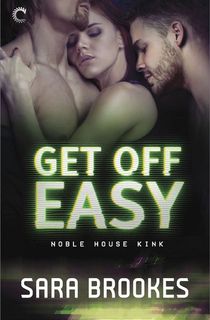 Get Off Easy
Back in college, Grae had one night of passion with her friends Ford "Saint" Templar and Boyce Denali—and she hasn't stopped fantasizing about being with the both of them again since.
She lives vicariously thorough Noble House, a place where lovers put their skills on display for anyone who wants to watch online. But when Grae sees Saint and Boyce on her screen, the temptation is far too great—and just watching isn't enough.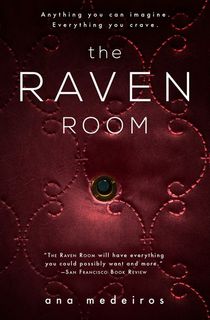 The Raven Room
In her 'real life', Meredith is an aspiring journalist who has to stay laser-focused on her ambitions. But in The Raven Room—an underground club in Chicago—Meredith finds release. There, she gives in to her most taboo BDSM desires with the help of Julian, an alpha male who relies on the club for catharsis from desires that plague him in the outside world.
As Meredith explores her most unspeakable fantasies with Julian, she tries to forget the real reason she first visited The Raven Club: as research for an explosive article she's writing about the club's elite visitors. But when a shocking death rocks The Raven Club's members, Meredith realizes that her role as undercover journalist is more dangerous than she believed...and that the man who unlocked her private desires might be hiding a terrible secret.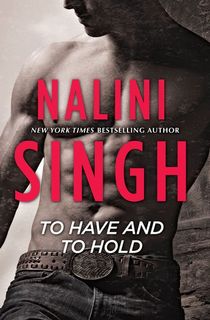 To Have and to Hold
Trust us—this erotic romance novel from Nalini Singh is hot. When Jessica Randall entered a marriage of convenience with a wealthy New Zealand rancher, she never thought she'd enjoy fulfilling her end of the bargain so much. Gabe will save her family property—if she marries him and gives him an heir.
It's just supposed to be a business deal, but their sizzling chemistry is making it hard for Jessica to keep things professional.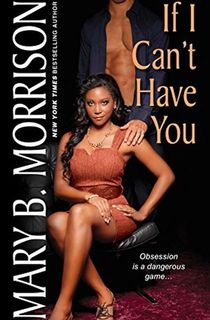 If I Can't Have You
Loretta wants to keep things simple between herself and Granville. They can burn up the sheets together, but Loretta is not interested in more. When Granville begins stalking her, Loretta makes a bet with her best friend, Madison, to see whether she can tame him. The only catch? Madison is already engaged to Houston's most eligible bachelor. Risking that relationship to hook up with Granville may cost her more than the bet is worth ...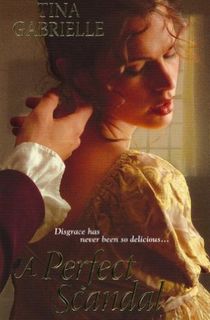 A Perfect Scandal
Lady Isabel Cameron longs to study art in Paris, but her father has other plans. Against her will, Isabel is engaged to an older man that she'll never be attracted to. Determined to escape the prospect of a loveless, uninspiring marriage, Isabel decides to make herself a figure of such scandal that her fiance will reject her.
When her childhood friend Marcus Hawksley returns to London, Isabel decides he's the perfect man to "defile" her — after all, Marcus has already been rejected by the ton, and has little to lose. Fans of steamy friends-turned-lover stories will find much to blush at in this erotic romance novel meets delicious historical romance.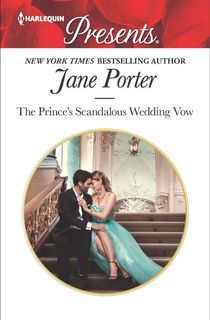 The Prince's Scandalous Wedding Vow
When Josephine rescues a stranger from drowning, she has no idea that he's Prince Alexander—and thanks to his amnesia, neither does he! Even though Alexander can't remember who he is, that doesn't stop the passion between them.
However, once his true identity is revealed, the threat of scandal means the two must be married. And though they've proved compatible in other areas, Josephine isn't so sure she's ready to be royalty.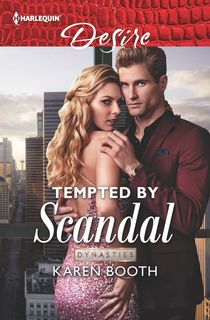 Tempted by Scandal
Nadia knows sleeping with her billionaire boss is a bad idea, but Matt just has a way of getting her to let down her defenses. Unfortunately, when she gives in to her feelings, the tabloids can't get enough. She's not sure if she can trust Matt to stand up for her, but he has no plans of letting her go.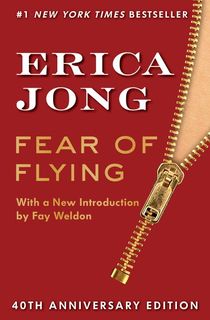 Fear of Flying
Disenchanted with her lackluster marriage—Should she stay, or should she go?—Isadora Wing embarks on a European sexual escapade. On her journey, she reflects on her own sexual fantasies and history, which are saucy enough to be just as jaw-dropping today as they were in 1973.
Fear of Flying is a landmark feminist novel and Jong is a champion for female pleasure, making it one of the best adult romance books we've ever read.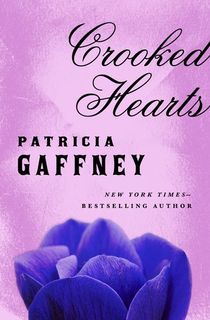 Crooked Hearts
Voted as one of Publishers Weekly's sexiest romances, Crooked Hearts' Reuben Jones and Grace Rousselot are the 19th century's answer to Bonnie & Clyde.
Hell-bent on recovering recent losses, their friendly partnership turns into something scintillatingly erotic—even as they're running through California and fleeing a gang of Chinese Mafiosos. Then again, nothing sets the panties on fire quite like a game of cat and mouse, right?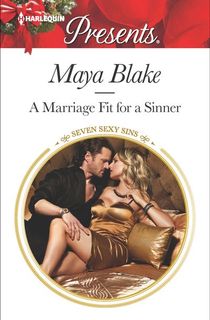 A Marriage Fit for a Sinner
Billionaire Zaccheo Gordon is finally out of prison, and he has his revenge on his mind. As part of the family that framed him, his ex-fiancee Eva is at the top of his list—and in order to save her family from his wrath, Eva agrees to marry him. She thinks the marriage will be in name only, but Zaccheo has other ideas.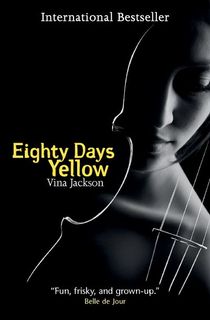 Eighty Days Yellow
This seductive story—the first book in an erotic romance trilogy—follows Summer Zahova, a passionate violinist who feels unable to explore her darkest desires in her middling relationship. When her violin is destroyed, Summer is close to despair over losing her one source of true expression.
Drop-dead-handsome college professor Dominik offers to replace it, with just one catch: Summer must play the instrument for him in a private concert. Soon, the two give in to the music of their magnetic mutual attraction...and Summer finds herself for the first time in a relationship where she can explore her most taboo cravings. If you're craving more books like Fifty Shades of Grey, you will definitely fall for Vina Jackson's tale of concerts and kink.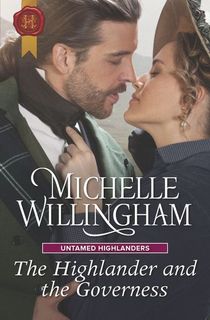 The Highlander and the Governess
Governess Frances Goodson has been summoned to Scotland to give etiquette lessons, but to her surprise, her student is not a young woman, but a handsome laird.
She's been tasked with helping Lachlan MacKinloch woo a London heiress, and she's determined to succeed—even if she's a little distracted by the look in Lachlan's eyes.
Looking Inside
Who needs ocean views when you have a front row seat to your own Cinemax show? When Eleanor Briggs' looks out her window, she gets an eyeful of the dashingly rugged and impossibly rich Trey Riordan. After weeks of distant pining, she decides to play the charitable neighbor—fair is fair, right?—and return the favor.
Mister O
For Nick Hammer, the genius behind the popular animated show The Adventures of Mister O, life imitates art. More than just a king of the bedroom, he's a bonafide master of the female body.
He rarely loses his cool when it comes to charming the ladies—except in the face of his best friend's sister, Harper. So when Harper comes to Nick for seduction tips, he's all too willing to have her coming back for more.
Beautiful Boys: Bastard, Stranger, Player
When all of them are this gorgeous, why choose just one? Beautiful Boys has three stories from Christina Lauren's delicious and international bestselling Beautiful series.
From an intern seducing her off-limits boss, to rich boys finding a passion for something more than money, this collection is the ideal threesome: everyone gets their moment to shine, and there's a whole lot of reward.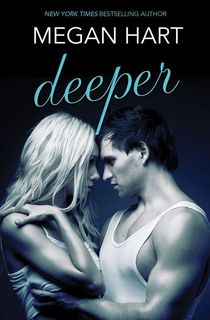 Deeper
Bess Walsh enjoyed a stable and reliable lifestyle. A college student from a good family with a serious boyfriend, it seemed like her life was laid out for her. Then came Nick, the moody local bad boy who became her dirty little secret.
Bess always wondered what happened to Nick after that—why he never came back for her. When she returns to the beach house 20 years later, she discovers his fate. It's far more heartbreaking and strange than she could have imagined.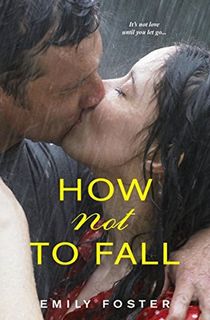 How Not to Fall
As a data analyst and research expert, Annabelle Coffey knows her way around a science lab. But handling a glass beaker doesn't exactly lend itself to expertise with things of an, err, similar shape. Luckily her British professor, Charles, is willing to give her some first-hand (and clothes-off) experience—but on one condition.
Only after Anna receives her diploma can their laboratory flirtations graduate to full-on bedroom shenanigans. With humor and the sexiest geek-kink you never knew you needed, How Not to Fall is kind of like a Bunsen burner: hot, hot, HOT.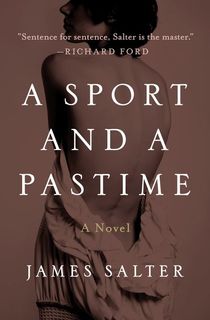 A Sport and a Pastime
Phillip Dean is a 20-year-old Yale dropout who's taken to traveling through Europe with a borrowed car and limited cash. In a small town near Dijon, France, he meets young shop assistant Anne-Marie Costallat. The story of their love affair has been praised as a modern classic, with reviews saying that the work is "as nearly perfect as any American fiction I know."
Fixed On You
Alayna is desperate to pay off her student loans, and so when the ludicrously wealthy Hudson Pierce offers financial help, she jumps at the bait—or rather, into his pants.
But both Hudson and Alayna have closets full of skeletons, and when they go horizontal, everything else goes belly-up. As their dark pasts begin to haunt their relationship, the couple has to decide: will they let their secrets break them, or heal them?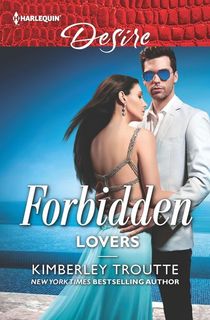 Forbidden Lovers
Though their families didn't think they belonged together, Julia Espinoza and Matt Harper were high school sweethearts. However, they were forced apart when Matt's father made him join the Air Force.
Years later, Julia has a one night stand with a man who reminds who so deeply of her first love, though she's sure it can't be him. Because as far as she knows, Matt is dead.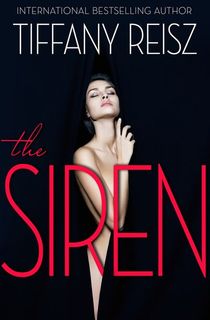 The Siren
Fictional author Nora Sutherlin is actually taking a break from erotica. Her newest manuscript is more serious and more personal. She's sure that it'll be her biggest success, if her demanding British editor Zach Editor ever agrees to publish it. He wants complete control, though, and Nora must rewrite the entire novel under a strict deadline or see the book buried.
Nora thought she already knew everything about being pushed to her limits. But she can't help but be surprised at how draining—and arousing—her writing sessions with Zach are.
Craving
When Jade's groom abandons her at the altar, she escapes to her friend's Colorado ranch for some much-needed healing. Luckily, she finds it in the arms—and in the bed—of a cowboy tortured by a childhood trauma. Soon, they're crumbling their emotional walls and satisfying their every need…all through the night. Save a horse and ride a cowboy, we say!
If I Were You
After Sarah discovers her neighbor's erotic journals, she pores over every detail: the explicit trysts, the nameless lovers, and the disturbing final entry. Her growing obsession eventually begins to seep into her own life, as she becomes entangled in a twisty love triangle with an artist and a gallery owner.
But the sessions of mind-blowing sex aren't enough to keep Sarah from wondering if the men are somehow involved in her neighbor's situation—and if something might just happen to her.
Heat Wave
Recently fired from her job, Ronnie gets an offer she can't refuse: a new position has opened at a boutique Hawaiian hotel. The only drawback? The hotel is managed by Logan: a damnably attractive and (unfortunately) all-too-familiar acquaintance.
But whether there's something in the water or it's the magic of the island, the pair can't resist the sudden heart-squeezing passion they feel—even if it comes at the cost of destroying their families. Reservations or not, one thing is for sure: once a wildfire's lit, there's no stopping it.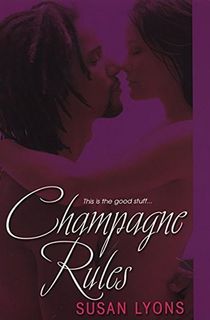 Champagne Rules
Suzanne Brennan and Jaxson Navarre have a simple arrangement: Keep their romance light, simple, and sexy.
Neither of them are supposed to think about long-term commitment when they're in each other's bed. But Suzanne finds her desire deeper than she imagined, and if she thinks about it, she's tempted to break every rule she has for him.
This post is promoted by Waterhouse Press. Thank you for supporting our partners, who make it possible for A Love So True to celebrate the romance you love.