Amnesia is a terrible thing to experience, but romance novels have a fascinating soft spot for some narratively convenient memory loss! People in romances are constantly forgetting their pasts and looking for gorgeous heroes to help them remember who they once were.
It's not exactly realistic, but hey, there's a lot of fun to be had with tales of mysterious memory problems and sexy times! While the amnesia trope isn't as common in romance nowadays, it was once as frequent a problem for heroines in search of love as nosey neighbors, mistaken identities, and Fabio covers. Few things say "old school romantic shenanigans" like the characters forgetting who they are. We've chosen eight amnesia romance novels you're unlikely to forget.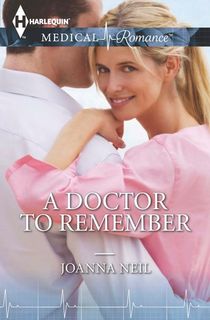 A Doctor to Remember
After a traumatic accident leaves her with amnesia, emergency doctor Saffi must figure out a way to rebuild her life with the shattered remains. Helping her on her journey is Matt Flynn, a colleague who seems so strangely familiar.
E.R. consultant Matt is determined to help the woman he adores regain her memory but is hesitant to reveal their past together. Can he rebuild her trust and convince her that the love they had is worth fighting for, even if she doesn't remember it?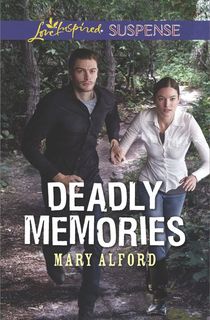 Deadly Memories
Ella Weiss has been kept prisoner for a very long time, shattered in mind, body, and spirit. Amnesia has wracked her brain but she's still determined to save the little boy who has been her fellow captor for so long. After managing to escape her cell, all she wants is to find where little Joseph is being kept.
Instead she runs straight into CIA agent Kyle Jennings. To him, Ella could be a secret criminal, or she could be a figure from his past who he long thought dead. Together, they'll need to save a child's life, stop a terrorist from exacting their deadly plan, and uncover Ella's past that led to her tragedy. Kyle's feelings for her grow, but is it possible he's loved her before?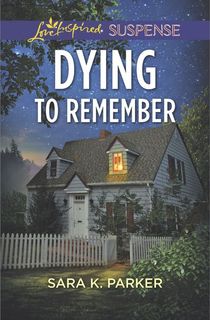 Dying to Remember
After a gunshot wound to the head, Ella Camden has been left with massive gaps in her memory. She knows that she's being targeted by someone but can't figure out who, nor can she get anyone to believe her.
Desperate, she turns to the only man she knows will be able to help her, security expert Roman DeHart. They split on bad terms but he's still the man she trusts more than anyone else. Roman will do whatever it takes to make sure she stays alive, and convince her to remain his forever.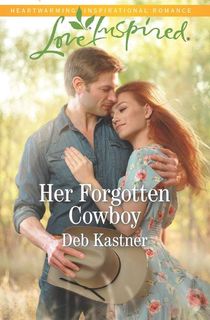 Her Forgotten Cowboy
Rebecca Hamilton can't remember her past following a major car accident, which is inconvenient given that she's pregnant and looking for the father of her child. She returns to the picturesque town of Serendipity, Texas, looking for her estranged husband, Tanner.
Surely he's the dad and will be able to provide answers to her many questions? But that also means recalling the tragedy that separated them in the first place. Will doing so drive them further apart or make them fall in love all over again?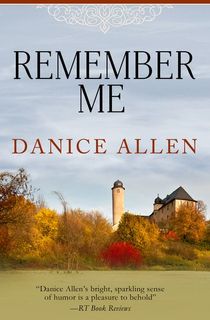 Remember Me
Amanda Darlington may see herself as an old maid unworthy of marriage at the grand old age of 23, but she's still daring in her adventures. During one particular rescue mission, a drunken wastrel stumbles across her path and she feels duty bound to nurse the mysterious gentleman back to health.
This stranger is handsome and charming but totally anonymous to all, including himself. He's Jackson Montgomery, and as his memories slowly return, it reveals earth-shattering secrets that could destroy a blossoming love before it blooms.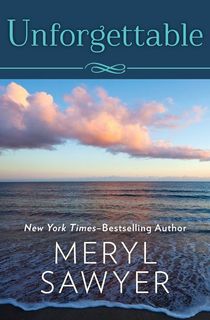 Unforgettable
A volunteer with the Maui search and rescue team, Greg Braxton is training a greyhound under the extreme conditions of a lightning storm when he finds an unconscious woman in a car at the bottom of a cliff. She awakens but has no memory of who she is or how she's ended up in the middle of a rainforest during a deadly storm.
Greg has many questions about the woman he has taken to calling "Lucky": is she a victim of an attack, or a devious crook who's lying about her fate? Whatever the case, he can't help but desire her and is eager to help Lucky discover her true identity before someone far more insidious does it first.
Someone to Watch Over Me
Grant Morgan is one of London's most eligible and unattainable bachelors. He's also a powerful member of the Bow Street Runners, helping to keep the lawless streets of London safe. When he's called to the waterfront late one night to investigate a drowning victim, Grant is stunned to recognize the face of Vivien Rose Duvall, who he thought was dead.
But now, she has no idea who Grant is or what happened to her. She hesitantly accepts her handsome rescuer's claim that she is his mistress and must find out who wanted her thrown dead in the Thames. Their romance, a unique second chance at love, blossoms but danger is always one step behind them.
Forgotten Sins
Josie and Shane fell in love at first sight and ran down the aisle together as fast as they could. She was living her fantasy until her new husband disappeared without a trace. Now, two years later, a hospital calls with shocking news: Shane has been found at a crime scene and he has no memory of who he is or how he got there.
Shane may not recognize his beautiful wife but his protective instincts are still there and he knows, deep in his heart, that he has to keep her safe from something very dangerous. Can he do all of that and stay alive as his memory tries to repair itself? And will Josie ever be able to trust a man she thought she knew?