Sometimes you're in the mood for a sweet romance, and sometimes you want something a little more...explicit. If you're in the mood for some heat, we have lots of sultry suggestions to make you sweat.
These seriously sexy, steamy and decidedly adult romance novels are perfect for those in need of a temperature rise. Grab a tall drink of water—you're going to need it!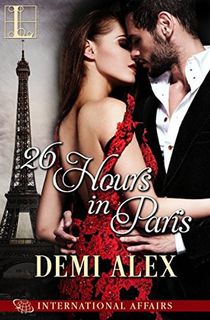 26 Hours in Paris
Magazine writer Kathryn Taylor is traveling from New York to Paris for work, a fleeting visit for purely professional reasons that she expects to be productive, if thoroughly boring.
She hadn't planned on bumping into the Frenchman she left long ago, or that the delicious Marko Renard would work to make her stay with him. He let her get away once, and he's determined not to make that mistake again.
Marko plans to spoil Kathryn on her short Parisian trip to convince her that she belongs with him in the city of love, but it will take a lot more than dinner in the Eiffel Tower to convince her.
RELATED: 15 Second-Chance Romance Books That Will Make You Believe in Love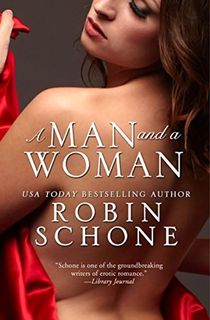 A Man and a Woman
Megan is 48 years old and a widow, a woman who just wants to share pleasure with a man one more time. She gets that from a mysterious stranger who turns out to be Connor Treffrey, also known as Muhamed, who has spent most of his life away from his homeland.
Now, aged 53, he's never before experienced sexual pleasure, which leads Megan to his door. Together they can finally fulfill one another's wildest fantasies, if only for one night.
RELATED: The Best Erotic Fiction Series to Get You in the Mood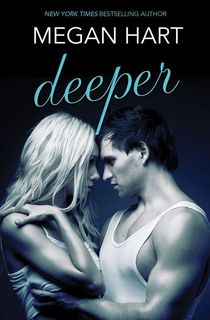 Deeper
Twenty years ago, before she got married, Bess had a dirty little secret: Nick. The moody local bad boy wasn't someone she could ever bring home to her family, but he knew how to pleasure her like no one else.
Decades later, Bess can't stop thinking about that passionate summer. She's back at the beach house, taking a hiatus from her husband, her responsibilities, her life. She finds out why Nick never came back from her...but this time, she's the one who may not be able to let go.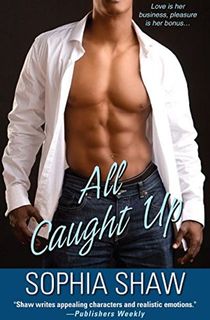 All Caught Up
Thanks to her elite Miami matchmaking service, Jasmine Croft has made a very lucrative name for herself as the queen of relationships. Just not her own. She's far too busy for such things.
But then a new client enters the scene. Robert Rankin is a handsome widower and popular crime writer who just needs a woman to accompany him to his brother's extended wedding celebrations. So, who does Jasmine send? Herself, of course!
RELATED: Fake Relationship Romance Books That Will Make You Have Real Feelings
The Red
Mona Lisa St. James promised her mother on her death bed that she would do anything to keep her beloved art gallery in business, but The Red gallery is floundering.
Mona's only option seems to be to sell the place, but then a mysterious stranger offers her a unique deal: he will save the gallery and ensure its long-term security, if Mona agrees to submit to him fully for one year, and not one day less.
Mona shocks herself by saying yes and submitting herself to his every sexual whim, which opens countless doors for her own sexual exploration. Maybe a year won't be enough.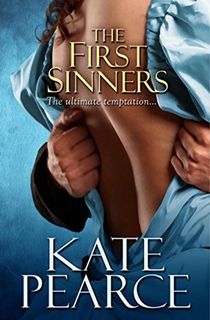 The First Sinners
This extra adult Regency romance follows Faith Pelly, a young woman who's done being the prim and proper daughter. She gets even more than she bargains for when she attends a Sinner's Club soiree and meets the Earl of Westbrook, a savage rake who's more than willing to show her exactly what she's been missing out on.
A Gentleman in the Streets
Once upon a time, Akira Mori and Jacob Campbell were, very briefly, stepsiblings. But even when the familial bond broke, they never stopped craving one another.
Now, Akira is a high-powered billionaire and Jacob is guardian to his younger siblings, and he has no time for anything outside of his thoroughly responsible life.
But Akira's provocations and unashamed sensuality are hard to resist, and she opens up a new world to him where he's free to explore dreams he never before thought he could act upon.
RELATED: Forbidden Romance Books to Heat Up Your Reading Life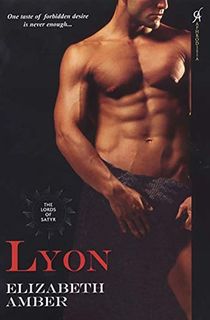 Lyon
Did someone say paranormal historical romance? Lyon is the youngest of the Lords of Satyr brothers, a line of otherworldly men with wealth, power, and seductive talents mere mortals can never match. Like the rest of his family, he's commanded to marry, and Lyon's intended is the infamous daughter of King Feydon.
Juliet is well known for her carnal talents, and even Lyon is surprised at just how much he wants her. Perhaps he's finally met his match.
Theirs for the Night
Katee Robert's erotic novels are plentiful, boundary-pushing, and guaranteed to get just about anyone hot and bothered.
Theirs for the Night is a novella introducing Meg Sanders, a goody two-shoes who decides to let loose on her birthday. Enter Theo and Galen, two devastatingly handsome men who offer themselves up to her as a pair for one night of pure fantasy. Unbeknownst to her, she's sharing a bed with a prince and his bodyguard, and they're in hiding from the dangers of their homeland.
Theo needs to fight to save his family and birthright, while Galen is fighting just to keep Theo safe. There shouldn't be any room in their lives for Meg, no matter how addicted they've become to her. Theirs for the Night kicks off Robert's Twisted Hearts series.
Related: 9 Bodyguard Romance Books to Heat Up Your Reading List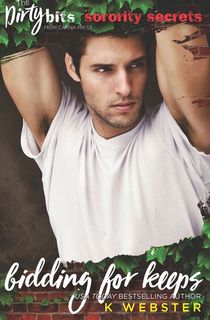 Bidding for Keeps
Vivi adores her sorority sisters, and she'd do absolutely anything to help them—even auction her virginity to the highest bidder. Except she isn't actually a virgin. Almost four years ago, she and Dallas Monroe took care of that in the back of a pick up truck. He let her go after that, but she hasn't stopped fantasizing about him since.
Little does Vivi know, Dallas hasn't forgotten her either. And he's not about to let someone else outbid him.
A Lesson in Thorns
When librarian Poe Markham takes the job at Thornchapel, her plans aren't entirely altruistic. While the opportunity to work at this vast yet derelict estate chock full of history is an intriguing one, her primary aim is to solve the mystery of what happened to her mother there over a decade ago.
All she needs to do is avoid the reclusive and tortured owner of Thornchapel, the mysterious Auden Guest. Yet he's extremely alluring...and so is his rival, St. Sebastian. Together, the three of them start unravelling into unspeakable desires.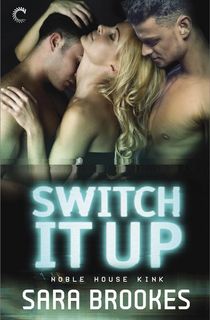 Switch It Up
Madeline Zane is a hacker, so naturally, she's not one to play by the rules. When she notices security issues in the Noble House website, she doesn't hesitate to show up at the fetish club and demand to speak with the owner, Kochran Duke. Of course, this has nothing to do with the fact that Kochran is a well-known Dom, and the video she just watched of him bringing a submissive to her knees.
Maddy sparks something in Kochran...and his friend Ezra, too. Fortunately, at Noble House, three's never a crowd.
Related: 20 Must-Read Harlequin Books
The Earl I Ruined
Lady Constance Stonewell accidentally ruins the Earl of Apthorp's entire future with her gossip column when she repeats what she assumed to be a scurrilous rumor about his sexual proclivities. How was she supposed to know that Julian Haywood, the most boring man she's ever met, had such untold secrets?
With his political dreams at stake, she does the honorable thing and decides to take an engagement with the dullard, thinking that it will be the worst thing she'll ever experience.
Yet Julian has much more going on beneath his quiet exterior, including a dark secret in his past. Constance may be convinced that she's the dominant personality between the two of them, but she has much to learn.
RELATED: Erotic Historical Romance Novels You Haven't Read Yet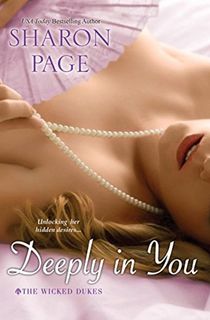 Deeply In You
In order to save her brother from debtor's prison, Helena Winsome will have to get close to the Duke of Greybrooke and prove him a traitor. Everyone already knows he's a rake, so to protect her reputation, Helena pretends to be a demure governess.
But she should have known nothing would tempt the Duke more than something he can't have—and she never should have underestimated his powers of seduction.
All Things Burn
Halle Temple is a good person, a hard worker, and a dedicated woman who lives to be of service to those in need. Then she crosses paths with a man who is willing to go to extreme measures to take possession of her. This stalker won't listen to reason or the law, so Halle takes the dark step of getting in touch with a hitman.
Callum Byrne has made his living out of being the bad guy for hire, one with zero qualms about stealing, hurting, or even killing if the price is right. Halle is just a job, but there's something about her that forces him to challenge his black and white morality, even as her case becomes all the more complicated.