The erotica world long lurked in the shadows of the literary conversation, the ignored or dismissed rebellious sibling who was told to stay out of decent people's sight. That's all in the past now, and erotica is experiencing something of a boom, both in self-publishing and with the major names in the industry.
Erotica and BDSM (bondage domination sado-masochism) may seem daunting to new readers, but there's an incredible realm of stories out there waiting to be discovered. We've compiled a brief but delicious list to get you started!
18 BDSM Romance Books to Tie Your Heart in Knots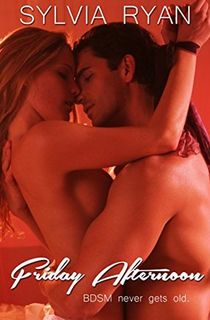 Friday Afternoon
Before kids and the responsibility of life, Levi and Mia shared a deeply erotic relationship, one where no desire was off the table. They're still in love but after marriage and children and adult responsibilities took over, their partnership evolved into something more comfortable than red-hot.
Mia misses those days, so one night she confesses all to Levi and they decide to revive the past with secret Friday afternoon meetings. Just because they're a regular couple in the suburbs that doesn't mean they have to stop being themselves.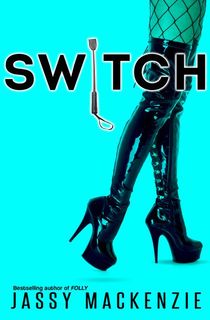 Switch
Emma Caine is a top-class mistress, the kind of woman for whom men will travel for miles to fall at her feet and have her tell them what to do. The domination dungeon in her surprisingly cozy back garden is the ultimate pleasure center.
Things are different now, however, with a competitor on the market stealing clients, a surprise house guest, and her relationship with Simon in a tough spot thanks to the turmoil of long-distance romance. If the famous Mistress Caine wants her happy ending, she'll need more than a whip and stilettos to get the job done.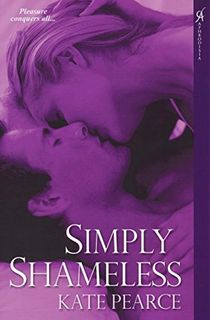 Simply Shameless
This Regency romance proves history can be hot.
Many years ago, for one very special weekend, Helene Delornay found an unexpected connection with the sexually magnetic and oh-so-skilled Philip Ross.
Through their torrid weekend together, Philip opened her eyes to the kinds of sexual excitement she never thought possible. It prepared her to become the owner and chief mistress of London's most exclusive house of pleasure, servicing the eager and willing customers of the big city.
And then Philip walks back into her life, and the chemistry is still there, but she's no longer the naive young thing in need of training. That means there's so much more they can explore together…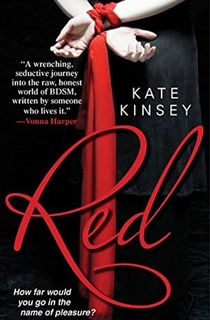 Red
Detective Tom Hanson has a string of grotesquely mutilated bodies on his hands and no answers—aside from the fact that the victims were members of an underground sex club catering to singular erotic tastes. He's familiar with these desires, having sampled them himself many years ago in the arms of a former lover. Now, he needs her back to help with his case.
Gina Larsen is the only one who can guide Hanson through the fringe world of dark fantasy and desire that lies hidden deep beneath the Bible Belt. Their attraction is still there but so is the pain after she'd begged for the one thing he couldn't give, and he lost her forever. Justice depends on them but so does something else…
Wicked Ties
Morgan O'Malley has seen a lot of kinky things during her time as the hostess of a risqué cable sex talk show. She thinks she's heard it all, but she's never encountered anything or anyone like Jack Cole.
A dominant, he's the kind of alpha that puts other tough guys to shame, which is handy given that Morgan's fending off a stalker and she needs a bodyguard like him.
He's perfect for keeping her safe from crazies, but he has his own agenda with her—one that could allow her to bring to life her deepest and most untapped erotic fantasies.
Den of Vipers
Ryder, Garrett, Kenzo, and Diesel are The Vipers, the most feared gang in the city. Their power is immense, covering every corner of this town, and their deals are as sordid as the many rumors that follow them. To do business with them is to sign your life away, as one woman soon finds out.
When Roxy's father finds himself in a pile of debt to the Vipers, he does the unthinkable to escape it and sells his only daughter to the gang to cover his losses. Roxy won't go down without a fight, even if the odds are stacked against her. It's four against one and her body is the prize.
The Rose
College grad Lia receives a curious gift from her art collector parents: a stunning wine cup decorated with roses. Beautiful, sure, but what's it for?
The enigmatic August Bowman has his eyes on the cup too, informing Lia of its incredible power. The cup, he says, is known as the Rose kylix, and it was used in the temple of Eros, Greek god of erotic love. Those who drink from it find their deepest erotic fantasies realized.
Lia doesn't believe these outlandish claims, but agrees to August's request to give it a try. Suddenly, she's immersed in an erotic realm so fantastical that she's not sure it's even real. But they're not the only ones who want to wield control over the cup, and others want it for much darker uses.
The King
Bouncing from bed to bed on the Upper East Side, Kingsley Edge is brilliant, beautiful and wholly entrenched in the seedy underworld of the deviant. There's nothing he won't do to reach the highest peaks of pleasure. It's led him down a dark path of self-destruction, one that nobody can save him from.
Except for Søren, the one person he loves without limit or regret and a man he can never have. Kingsley's plan to open the ultimate BDSM club distracts him from his loss, but then there's Reverend Fuller, a man who won't rest until Kingsley's plan is destroyed.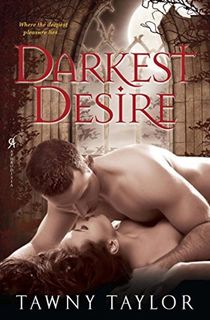 Darkest Desire
Tawny Taylor's Black Gryffon series follows the midnight escapades of Drako Alexandre, handsome billionaire playboy and the secret leader of the Black Gryffons, a group with ancient Celtic origins destined to protect humanity.
Despite his hesitation, Drako knows that it is his duty to find a wife to bear him a son. The woman he wants is Rin Mitchell.
By Darkest Desire, the second book in the erotic trilogy, he has found his love, and it's up to his second in command, Malek to seek his mate. Malex is attracted to Lei, but both of them are doms. Isn't a match between them inconceivable?
The Ritual
Barrington University is home of the Lords, a secret society that requires their blood in payment. They are men of incredible power, the figures in the shadows who pull the strings behind the scenes. They devote their lives to violence in exchange for power. And during their senior year, they are offered a chosen one.
This time, it's Blakely a college girl who's confident but still innocent in many ways. Her entire life has been planned out for her. Then the irresistible Ryat Alexander Archer comes along and makes her an offer: be his, Ryat's trophy to parade around among the Lords, and she'll be given freedoms beyond her wildest dreams.
American Queen
Greer Galloway has been raised around power. Her grandfather, the former Vice President of the United States of America, brought her up to know her worth and how to navigate the aisles of democracy in all its seediness.
Her first kiss went to the man who'd one day become President, Lieutenant Maxen Colchester. Her virginity went to his best friend and running mate, Embry Moore.
It's one thing to be called upon to serve your country, but to be the servant of pleasure to two of the most powerful men on the planet is a task that even Greer feels unready for.
The Sea Witch
Did you ever read Hans Christian Andersen's The Little Mermaid and wonder what would have happened had Ariel gotten both her prince and the sea witch in the end?
Enter erotica writer Katee Robert's Wicked Villains series, wherein some of the most iconic baddies in fairy-tale lore are modern day figures of devious sexual intent.
In The Sea Witch, young sheltered Zuri is ready to give up everything for Alaric, but doing so may involve a deal with Ursa, the crime lord known as the Sea Witch and the sworn enemy of Zuri's controlling father.
What develops between the three of them is an erotic journey of exploration far beyond anything naive Zuri could have imagined (spoiler: there are tentacle dildos!)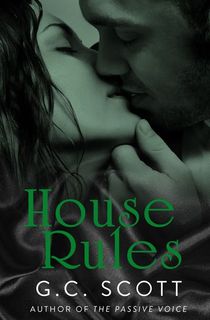 House Rules
Richard is your typical Englishman, stiff upper lip and all, living in Hamburg and trying to keep a low profile. His plans are quickly scuppered by the arrival of one Margaret Wagner, who introduces him to her beautiful niece Helena, a young woman with whom she shares an unbreakable bond of sexual liberation.
The pair engage in any manner of exploration that takes their fancy, and Richard soon falls in with their delectable deviance. Yet he cannot ignore Margaret's influence over vulnerable Helena. He wants to save Helena, which is how he ends up under the sway of another of Margaret's associates, one who teaches him true submission.
The Siren
Tiffany Reisz's The Siren is an erotica book about a fictional erotica author named Nora Sutherlin. She's just written a masterpiece, more personal and serious than the works that came before.
The only problem? Nora is having a more difficult time publishing something other than her traditional fare. Exacting editor Zachary Easton agrees to publish the book, so long as he can have complete control and she can finish in six weeks.
Their long writing sessions together are draining, demanding, and seriously arousing. Nora soon finds herself pushed to the limits as a writer and as a lover in the first entry of The Original Sinners series.
In Flight
First-class flight attendant Bianca is used to dealing with beautiful, powerful people. But there's something different about billionaire hotel-owner James Cavendish.
Bianca suspects it's in his eyes. The way he stares at her offers a challenge and a dominant pull. She can sense the promise of pleasure and pain there, and she can't deny how much she wants a taste.
Praise
Sara Cate's Praise offers a slightly different take on the BDSM romance trope. Where many characters take pleasure in submission, the potential for pain, it's kindness that kills here.
Charlie, the first-person narrator of the story, is tired of abusive exes. The way Emerson Grant—her boss—praises her is absolutely enthralling. All she wants is to be his pet, his good girl.
But how far is she willing to go for his approval?
Bared to You
Gideon Cross can find every single one of Eva Tramell's weak spots. He cracks her open, and though she knows it's a weakness, she can't help but crave his touch.
But of course he can find the weak spots in her armor. He has plenty of experience with demons in his own past. Their dark histories make sparks fly in the bedroom. It's just a shame that those secrets might burn them both down....
This post is sponsored by Open Road Media. Thank you for supporting our partners, who make it possible for A Love So True to celebrate the romance stories you love.
Featured photo: Artem Labunsky / Unsplash