There's something about wealthy, attractive men that we find irresistible. Usually mysterious and brooding, there's more to this genre than you might think. From bargains that go from business to pleasure quickly to second chance romance, these ten millionaire and billionaire romance books are sure to fulfill your every fantasy.
No Longer Lost
A heroine who doesn't want to be saved? Check. A red-hot, possessive alpha male infuriated by the compelling spitfire who's rocked his world? Check. A maniacal stalker determined to prevent their happily-ever-after? Check, check, and check.
No Longer Lost is the ninth book in the super-fun Secrets of Stone series. It follows a dramatic romance that first sparked in the series' eighth book, No White Knight. Maclain Stone is a wealthy, infuriatingly handsome brain surgeon. He was never interested in compromising or opening up—until he met Taylor.
Independent Taylor Mathews makes Maclain want to heal his long-nursed wounds, though Taylor doesn't want to rely on anyone — particularly not Maclain. But just when she starts to pull away forever, a dangerous brush with a stalker forces her to seek refuge with Maclain. She's never felt safer than in his bed. And Maclain is ready to let everyone know — including the stalker threatening their lives – that Taylor is finally his to protect.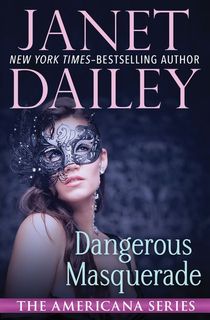 Dangerous Masquerade
Laurie Evans and her glamorous cousin, LaRaine, look almost identical. When LaRaine lands her first movie role, and doesn't have time to visit her millionaire fiancé Rian Montgomery's family, she convinces Laurie to go and pretend to be her. But when Rian shows up unexpectedly, and obviously isn't fooled by this ruse, he begins to question his own relationship...and wonders if perhaps LaRaine isn't the one he's been looking for.
As Weekends Go
A young woman experiences how the other half lives for one surprising, sexy weekend in this deliciously diverting modern romance. Trying to forget her growing suspicions about her husband's faithfulness, Rebecca Stafford agrees to escape for a posh girl's weekend at the luxurious Hawksley Manor. Her weekend of relaxation quickly becomes more than Rebecca could have ever experienced, full of dancing, sumptuous dining, and dalliances with a very handsome, and very rich, soccer player.
When her stay ends, Rebecca knows she'll have to leave the high life — and the handsome athlete — behind. But her millionaire crush wants more than just a weekend...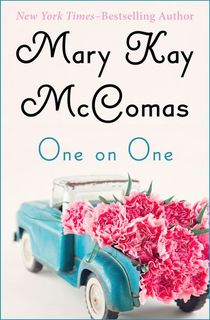 One on One
Noah Tessler left the comfort of Chicago to hunt down Michelin Albee, the woman who stole his brother's heart years ago and then vanished with their infant child. A child who is now the heir to the vast Tessler fortune. The trail leads Noah to the Nevada desert, where he learns that Michelin is nothing like he expected.
Michelin meets the ridiculously handsome Noah when she tows his car to safety. Within minutes, Noah's already befriended the auto mechanic and her son. Before Mich knows it, she's falling for him. But do they stand a chance when he embodies the very life she ran from?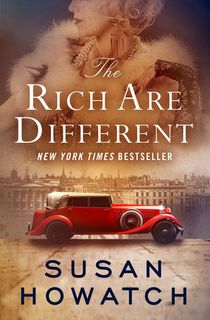 The Rich Are Different
Set in the Roaring Twenties, financial tycoon Paul Van Zale was not expecting Dinah Slade. But he's exactly what she needs: Rich and powerful—he's her ticket to making her own dreams of creating a business empire come true. Paul is consumed by her vitality and sensuality; with her, he forgets his past, his wife, his enemies… And though Dinah thinks she's just in it for the money, she soon realizes their passion stems deeper than manipulation.
On Dublin Street
Four years ago, Jocelyn Butler abandoned her haunted past in the U.S. and packed up to move to Scotland. She buried her grief, ignored her demons and continued forward with no attachments. Or so she thought. Life alone is working well until she meets Braden Carmichael.
A wealthy bachelor, Braden is used to getting what he wants, and he wants Jocelyn. When he learns of her hesitation to enter a relationship, he proposes a casual but passionate arrangement. But Braden soon realizes he won't be content until he truly gets to know Jocelyn, inside and out. But is Jocelyn ready to let someone in again?
Release Me
Damien Stark is a high-roller who can get anything he wants. Nikki is just a lowly assistant. And their worlds are about to collide. The attraction between them is unmistakable and undeniable.
But as much as they ache to belong to each other, their haunted pasts continue to boil up, threatening the very foundation of their relationship. This tale of obsession and passion will make all your fantasies feel like a reality.
Beautiful Player
Hanna Bergstrom is too busy with grad school to care about her personal life (or lack thereof). Her concerned older brother challenges her to get out there and blow off some steam, preferably with a handsome guy. Never one to back down from a dare, Hanna turns to her brother's philandering but gorgeous, rich friend Will Sumner for help shaking her wallflower reputation.
Will Sumner is skeptical about Hanna's proposal—after all, she's his best friend's sister—but as a habitual risk-taker, he simply can't say no. After a night of partying, the two throw their inhibitions totally to the wind and spend a night of ecstasy together. Hanna proves to Will that she's got a wild side to her. But now that Will has seen the fully unleashed Hanna, will he be able to keep her around?
Meeting Mr. Mogul
Andy Peterson understands that William Maxwell could crush everything she's worked for if he wanted. After all, he's one of the most powerful men in the city. And with a single sentence, she made an enemy of him.
Just when it seems her situation is at an all time low, William's older sister, Alexandra Maxwell, hires Andy as an assistant. The job is simply too good to pass up, but it means working in close quarters with the man who ruined her in the first place. Will Mr. Mogul make her life miserable, or will their indisputable attraction to each other lead somewhere else entirely? Hilarious and surprisingly heartwarming, this billionaire romance will keep you turning pages late into the night.
The Marriage Bargain
Bookstore owner Alexa Maria McKenzie's family home is on the brink of being taken from her. All her inquires for help turn up as dead ends. She's at a loss for what to do. Discouraged and hopeless, she's given an offer at the last minute that is too good to turn down.
Billionaire Nicholas Ryan swore to never marry, but in order to inherit his father's corporation, he needs a wife. When he learns of Alexa's financial situation, he offers her a bold proposition she'd be foolish to refuse. The rules of the marriage: keep all things business, avoid entanglement, and do not fall in love. But Alexa and Nicholas find themselves being drawn to each other despite their carefully laid-out plan.
The Tycoon's Revenge
Ten years have passed since Jasmine Freeman split with her first love, Derek Titan. They came from different worlds: Jasmine is the daughter of a wealthy businessman, and Derek grew up poor. Over the course of the 10 years they've been apart, the roles have reversed.
Due to her father's unethical business practices, Jasmine lost everything. She works hard, but hardly gets by. Derek, on the other hand, is now a multi-billionaire tycoon. Eventually Derek seeks Jasmine out, wanting revenge.
But he gets the surprise of his life instead: Jasmine has a son, and it's his. Even more confusing, Jasmine is not at all the woman he thought she was. The two fight against the attraction they still feel for each other. But that's not a fight either of them can win.
This post is sponsored by Waterhouse Press. Thank you for supporting our partners, who make it possible for A Love So True to continue publishing the swoon-worthy stories you love.