If you know anything about paranormal romance, then the name Nalini Singh will be very familiar to you. The New Zealand author has been one of the most beloved names in the genre for over 20 years. After starting out as a Mills and Boon writer, she evolved into a multi-New York Times best-seller whose long-running sagas have cemented her status as one of the greats.
Famed for her dense world-building, Singh's books are endlessly imaginative, vast in scope, and sexy as hell. With over 50 books to her name, it can be daunting to figure out where to start with her work. Fortunately, you don't have to read all of her books in order to enjoy them (although we heartily recommend that you do because they're just that good)!
With that in mind, we've compiled nine of the best Singh books you should definitely read, right now.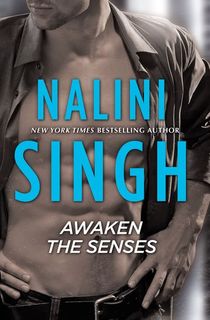 Awaken the Senses
Charlotte Ashton is used to being a perennial wallflower, always looking at the world as a lonely outsider while working as a consultant for her family's Napa Valley vineyard. That changes when she meets Alexandre Dupree, the legendary winemaker who soon has Charlotte under his spell.
He's worldly, skilled, and seems to know exactly how to fulfill all of Charlotte's most hidden desires. That's because he's read her private journal and uncovered the real Charlotte. And now he wants more of her. Is it such a crime to want to awaken her passion? Will he be able to maintain her trust by lying about what he knows?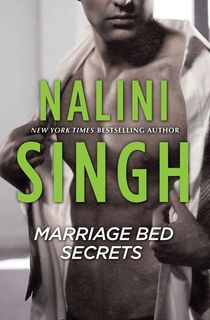 Marriage Bed Secrets
Caleb and Vicki Callaghan's marriage is in a bad place. Estranged and struggling with years of problems, the pair are working overtime to reconcile. But they're thrown another curveball when Vicki reveals that she's pregnant. Now, the stakes are higher than ever for their marriage to succeed.
Vicki knows they can't dare to repeat the mistakes of the past. She wants total honesty from Caleb, starting with the secrets that tore them apart in the first place. But there was something in Caleb's past he could not — would not — share. For the truth would only destroy them.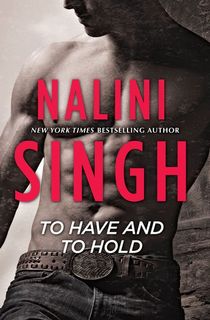 To Have and to Hold
Jessica Randall is desperately trying to find a way to save her family's property from foreclosure. She's willing to do anything to keep her legacy, even if that means giving herself over to a total stranger.
Wealthy New Zealand rancher Gabe Dumont has made her an offer: he will help her save the property if she marries him and has an heir. It's calculating and completely devoid of any tenderness, just like the man himself. But things soon get very complicated as emotions take over. Jessica needs to maintain her distance from her inconvenient husband but the chemistry between them is undeniable.
Related: 10 Marriage of Convenience Books That Prove Love Works in Mysterious Ways
Slave to Sensation
Slave to Sensation kick-started Singh's magnum opus, the Psy-Changeling saga! This book sets up a world populated by humans, the Psy (machine-like figures at the top of the pecking order who are supposed to be devoid of emotions), and Changelings (animal shifters oft-excluded from society).
Sascha Duncan is a Psy who feels and must conceal those emotions lest she be forced into "rehabilitation." Things grow ever more complicated when she is forced to work with Lucas, an alpha panther Changeling determined to track down a serial killer who he believes is being protected by the highest Psy authority.
Sascha is his ticket into their closely guarded society. There shouldn't be any heat between them. Yet their emotions are palpable as the tensions that tear them apart bring them closer together.
Kiss of Snow
Sienna Lauren made the ultimate betrayal when she defected from the PsyNet in favor of the SnowDancer wolf pack. This is particularly bad news for Hawke, the alpha of the pack who sees Sienna as the bane of his existence. Yet she still fascinates him, even as he tells himself she is far too young to handle the wild fury of a true wolf.
Now, a deadly enemy is out to destroy SnowDancer. Sienna and Hawke could lose everything they hold dear. Together, they'll fight to maintain the pack, and in the midst of it all, their own stormy emotions could culminate in something truly savage.
Angel's Blood
Not satisfied with having one mega-bestselling paranormal series, Singh created another one in 2009 in the form of the Guild Hunter saga.
Elena Deveraux is the best vampire hunter in the business, a feared fighter in a world where the undead are ruled over by angels who are more terrifying in their power than any demon. She tries to avoid political drama but then she's thrown into it head first when she's hired by the dangerously beautiful Archangel Raphael to track down an archangel who's gone bad.
The job will put Elena in the midst of a killing spree like no other, but it's her growing attraction to Raphael that might be the most risky part of her mission.
A Madness of Sunshine
Seemingly unsatisfied with being a queen of romance, Singh recently made a highly successful jump into the world of crime fiction!
Anahera Rawiri left her poverty-stricken life in New Zealand when she was 21 and swore to never return. Eight years later, however, she's forced back to Golden Cove to confront some demons of her past.
A local resident has gone missing and Detective Will Gallagher, a cop whose career fell apart years before, turns to Anahera for help. He needs her knowledge of the area and its residents to help him delve into Golden Cove's secrets. What they reveal could shatter more than their own lives.
Rock Hard
Gabriel Bishop dominated the rugby field for many years as a star player, and now he's a wildly wealthy businessman who rules the boardroom with the same ferocity and strength. He knows what he wants and will do anything to get it, and that now includes Charlotte Baird.
The painfully shy Charlotte is eager to avoid the scrutiny of her new boss, but he's got her in his sights and is eager to get her into his bedroom. But she's got her own emotional scars and isn't ready to give into Gabriel so easy. The battle of wits and seduction is on!
Related: 8 of Our Favorite Romance Books That Prove Opposites Attract
Silver Silence
Silver Merchant is a powerful Psy telepath and the director of the newly formed Emergency Response Network. She is ruled by Silence, her mind utterly devoid of emotion as she works to help unite a divided world with the Trinity Accord. She can't afford to mess up.
Then Valentin Nikolaev, alpha of the StoneWater bears, enters the picture. He's instantly enraptured by her, sensing something fiery beneath her steely exterior. But when a shadow assassin almost succeeds in poisoning Silver, the stakes become deadly serious and something unexpected is unleashed.