Searches for spicy romance novels are on the rise, and we have BookTok to thank for popularizing that particular turn of phrase. But however you describe them—sexy, erotic, adult, or even smutty—we've been fans of NSFW reads long before TikTok was making recommendations.
Below are 11 of our favorite spicy reads—can you handle the heat?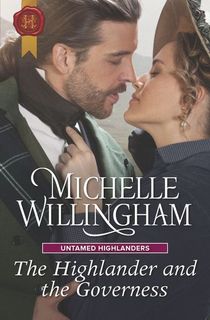 The Highlander and the Governess
When Frances Goodson is summoned to Scotland to give etiquette lessons, she's expecting a petulant child, not a stoic laird with a dark past. But she can hardly say no to him, especially since her own scandal-laden past means that she can't go home and live her old life anymore.
So, she agrees to help the damaged, scarred, and immensely alluring Lachlan MacKintosh. She'll help him become a proper gentleman so that he can win the heart of a wealthy London heiress. All Frances needs to do is stay focused and not be distracted by the wild Highlander who is becoming increasingly hard to resist.
Kiss and Don't Tell
When Winnie Berlin gets lost and a thunderstorm sends her car into a ditch, she has to hike through the Canadian Rockies in search of help. It sounds like the start of a horror movie, right? But instead of finding some dangerous killer, Winnie stumbles upon a cabin of five incredibly attractive professional hockey players on a retreat.
It seems like Winnie has hit the jackpot until it turns out that one of the hockey players is her ex-boyfriend's half-brother, Pacey Lawes. When Winnie crashes in the spare bedroom for the night, things take an unexpected turn, and soon enough Winnie finds herself falling for Pacey. Can it really all work out if they keep their dirty little secret?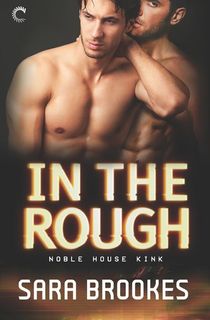 In the Rough
Marcus Holly is a tech consultant who prefers computers to real life. His job allows him to stay behind the scenes and out of the spotlight, but things slowly change when he starts to work for the infamous Noble House, the most obsessed-over kink club in the country. He's only there for work but soon becomes embroiled in the world of unbridled desires the House offers.
For the club's resident Dom, Enver Furst, Marcus proves to be instantly alluring. He offers himself up as a test subject for Marcus's new project, an immersive VR playground of fantasies. Soon, Marcus's sessions with Enver will transcend even their wildest fantasies.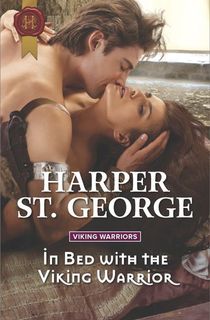 In Bed with the Viking Warrior
Injured in battle, Magnus awakens in a mysterious place with no memory of who he is. He knows that whatever is happening cannot be good and that he should flee. But then there's Aisly, a Saxon maiden in peril, and he cannot help but want to save her.
Aisly offers to tend to Magnus's injuries, and soon desire blooms between them. Their passions are ready to explode, but the revelation of Magnus's true identity threatens to throw everything into turmoil. After all, they are technically enemies.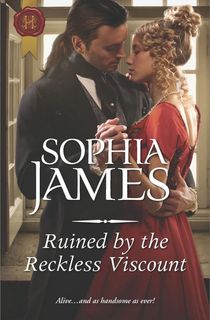 Ruined by the Reckless Viscount
Viscount Winterton's cousin has tasked him with picking up his mistress and bringing her to the countryside where he is recovering from a broken leg. It should be a simple task, but the Viscount ends up kidnapping the wrong woman and being left for dead when her father shoots him.
Nothing happened between them but the woman in question, Lady Florentia Hale-Burton, sees her reputation ruined and spends the next few years holed up in Kent. Then she discovers that her kidnapper is alive! Disguised, she agrees to paint his portrait in an attempt to understand the man who changed her life and has haunted her fantasies. Why has he returned, and what is brewing between them now?
Totally Folked
Jackson James is a sheriff's deputy in the small town of Green Valley, Tennessee. Raquel Ezra is a massive movie star who lives by a single rule: always leave them wanting more. It's little wonder, then, that their one-night stand doesn't lead to more ... at least, until years later, when Raquel grows tired of being in the spotlight and retreats to the quirky Tennessee hamlet.
Scandal and intrigue seem to follow Raquel back to Green Valley, and soon she and Jackson must decide whether the connection they feel between each other can overcome the challenges in their way.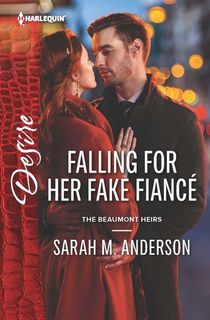 Falling for Her Fake Fiance
Ethan Logan is a man of intense ambition, someone who is used to getting what he wants and never failing. But taking over the multimillion-dollar Beaumont Brewery is proving to be a tougher task than he first imagined. He'll need to take drastic steps to make it happen, which leads him to propose to Frances Beaumont, the gorgeous socialite and heir to the brewery's fortunes.
She's no fool and wants to make sure this perfectly professional business deal benefits them both. A fake engagement will get them both what they want as long as they don't get personal. But it only takes one kiss for things to change forever...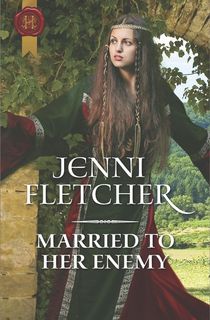 Married to Her Enemy
Lady Aediva of Etton will do anything to protect her sister, Cille, from the dangers of the outside world and the ongoing Norman invasion. So, when enemies storm their family keep, Aediva pretends to be Cille and is kidnapped. She's taken to the estate of Sir Svend du Danemark and kept as his prisoner.
He needs a woman to fulfill his service to William the Conqueror and rebuild the life a woman's betrayal once lost him. That involves taking on a new wife, a woman who is technically his enemy. He is without a home but perhaps this beautiful woman will provide him with roots to build a new family.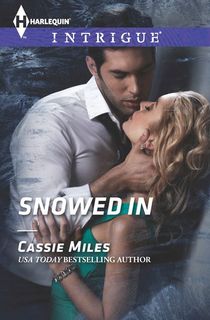 Snowed In
Blake Randall is on leave from the army but he's still on the job, having agreed to be the chief security detail at his best friend's wedding. A simple job takes an unexpected turn when he inadvertently saves a beautiful woman from four armed men.
Sarah Bentley runs a B&B in Colorado and is the last person you'd expect to be targeted by a killer. But now she and Blake are snowed in together and there's a killer somewhere out to get them. The danger escalates but so does the passion between them, and soon Sarah is ready to fight for so much more than her own life.
Hate to Want You
Every year, Livvy Kane and Nicholas Chandler meet up for one amazing night of unbridled passion, then they return to their normal lives. The forbidden hours let them forget the tragedy that haunted their pasts, including the war between their families.
It worked well for them until Livvy ghosted him one night. Nicholas tried to move on, working with his family's business empire, but then Livvy is suddenly back in town and he finds he can't ignore their still-explosive chemistry. They still want one another but the scandal that divided their families forces them apart. Love can't heal all wounds, but isn't it worth trying?
Layla
Leeds met Layla at one of his concerts, and the connection between them was immediate. Their storybook romance is swift and powerful, and Leeds is convinced they'll spend their lives together until a jealous ex attacks. Suddenly, Layla is fighting for her life, and even after she recovers physically, Leeds senses that Layla has changed in other ways.
In an attempt to rekindle their romance and remind Layla of who she really is, Leeds takes Layla to the bed-and-breakfast where they first met. Rather than getting better, though, Layla's behavior grows even stranger as inexplicable events begin happening around them.
Leeds finds comfort in another guest of the B&B: A woman called Willow, who also needs his help. He soon realizes, however, that helping Willow could harm Layla and he cannot help both of them. Making the wrong choice could spell disaster for everyone involved.
New York Times bestselling author Colleen Hoover's first venture into paranormal romance explores life after tragedy in a story that Kirkus Reviews calls "A unique story of transcendent love."