Are you the kind of reader who thinks nothing could possibly be better than a historical romance? Time travel romance combines the historic romance tropes you know and love with elements of science fiction and fantasy, daring adventure, and the steamy tension of a culture clash.
These temporal tales deliver the ultimate escapist fantasy! Whether you love second chance fiction or a modern fish out of water heroine, these 14 time travel romances novels will leave you swooning.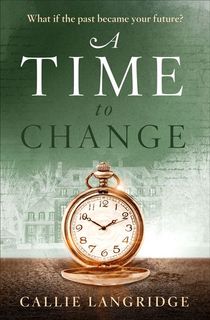 A Time to Change
As a young girl, Louisa Arnold was fascinated by Hill House and the tragic tale of its owners, the Mandeville family. When she experiences a tragedy of her own, Louisa decides to roam the ruined corridors of Hill House, and finds herself transported 100 years into the past.
Now a houseguest of the Mandevilles, Louisa becomes friends with Captain Thomas Mandeville, the eldest son. She knows he is fated to die during World War I—but can't help falling in love with him anyway. And now, she'll do everything she can to save him.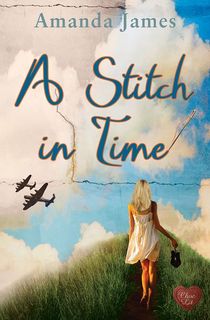 A Stitch in Time
If you're looking for an exciting and out of the box time travel romance sprinkled with humor, A Stitch in Time is a must-read. Disillusioned divorcée Sarah Yates is working as a history teacher when the mysterious John Needler breezes into her life. The handsome stranger tells Sarah that she's a "stitch"—someone with the power to travel back in time to guide the path of history. As Sarah bounces from World War II era England to the Old American West to help historical couples find their happily ever afters, a romance of her own begins to stir.
If you find you can't get enough of Sarah and John's temporal romps, check out the sequel, .
RELATED: 14 Paranormal Romance Books That Give Us Chills in All the Right Places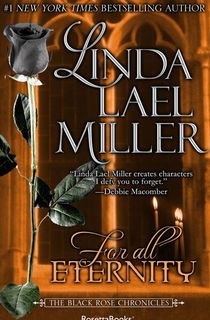 For All Eternity
For All Eternity blends the excitement of time travel with the dark sensuality of paranormal romance. After a painful personal loss, vampire Maeve Tremayne uses her powers to travel back in time to the American Civil War. As she stalks the bloody, misery-laden battlefields freeing the suffering soldiers from the agony of war with her deadly bite, Maeve meets the kindhearted and mortal Doctor Calder Holbrook.
As a larger, darker war brews amongst the vampires, Maeve must resist as her hunger for the tempting doctor grows. Will she leave human worries behind her, or lure Calder into an eternal romance?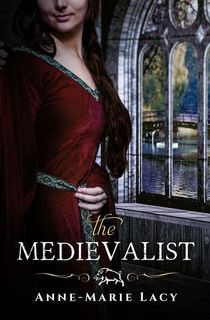 The Medievalist
According to family legend, PhD student Jayne Lyons believes she is a descendant of King Richard III—and she's determined to prove that Shakespeare unnecessarily vilified him, and wrongfully depicted him murdering the Princes.
While searching for Richard III's lost grave, she finds a silver boar pendant that magically transports her back to the 15th century. There, she finally meets Richard III for herself, and finds herself even more drawn to him than she ever could have imagined.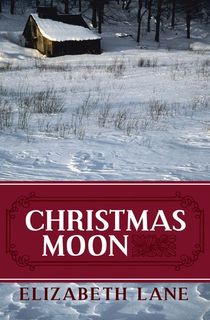 Christmas Moon
Dramatic, gripping, and sensual, Christmas Moon follows the pregnant and unwed history teacher, Emma Carlyle. On Christmas Eve, Emma ventures out to Wyoming on a research expedition for her master's thesis about the lawman of legend, J.D. McNulty. A snow storm swallows her car on her return trip home, and before she knows it she's transported back in time to 1870—and going into labor.
Searching for help at a remote cabin, Emma finds the man of her research on the other side of the door. The two of them strike up a sizzling romance, but Emma knows something J.D. doesn't—J.D. is supposed to die in a matter of weeks.
RELATED: 19 Holiday Romance Books to Light You Up This Christmas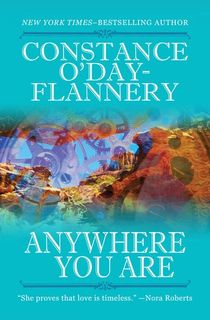 Anywhere You Are
New York Times bestselling author Constance O'Day-Flannery—the "Queen of Time Travel Romance"—strikes gold again with this romance between Mairie Callahan and Jack Delaney. In modern day Las Vegas, Mairie is getting some excitement out of her life by jumping from an airplane. However, this expedition puts other skydiving jaunts to shame when Mairie lands a hundred and twenty-two years in the past. From recent Civil War veteran Jack's perspective, it just looks like an angel is falling out of the sky.
Jack thinks Mairie is crazy, and Jack just plain drives Mairie crazy. However, as the two navigate danger and race to find a plant that might save Mairie's ailing brother's life, a bond beyond friendship starts to blossom. But is it a love that can withstand the test of time travel?
RELATED: The 24 Best Historical Romance Novels That Will Steal Your Heart
The Repeat Year
One of the staples of time travel romance novels is the "second chance" trope, which Andrea Lochen's The Repeat Year takes by storm. After a terrible year stuffed with a harrowing breakup, her mother's infuriating love life, losing touch with her best friend, and the loss of patients at the hospital where she works as an intensive care nurse, Olive Watson is looking for a fresh start in the New Year. However, when she goes to sleep on New Year's Eve expecting to wake up in 2012, she opens her eyes instead to the bedroom of her supposedly ex-boyfriend on the first day of 2011.
With the help of another more experienced "repeater," Olive is given the chance to right all the wrongs in the past year which have led her down a path she's not proud of. But will this opportunity give her the future she's been dreaming of, or just cause new problems?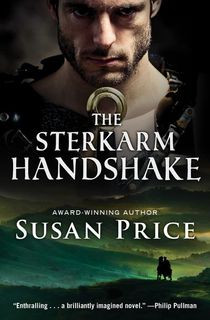 The Sterkarm Handshake
The sci-fi romance Sterkarm trilogy starts out strong with The Sterkarm Handshake, laying the groundwork for a mega-corporation's business plans for the resources of 16th Century Scotland. When the corporation—FUP—opens up the Time Tube to the past, anthropologist Andrea Mitchell is sent to live with the brutal Sterkarm clan to act as a translator and informant. Andrea is surprised by the warm welcome of the clansmen, and even more surprised to kindle a romance with the supposedly barbaric man, Per.
As tensions rise on both sides of the Time Tube, Andrea is stuck in the middle of the budding war. Will she remain loyal to her modern employers, or will she stay by the side of her anachronistic lover?
Outlander
Diana Gabaldon's ongoing Outlander series is not only one of the best-selling book series of all time, but it was also adapted into a Starz television series in 2014. In the first novel, Claire Randall is a combat nurse fresh out of World War II. While on a second honeymoon in Scotland with her husband Frank, the brush of an ancient stone transports Claire back in time to 1743.
Caught in a dangerous game of politics and spycraft, Claire finds herself drawn to the Scottish warrior Jamie Fraser. The undeniable passion of Claire's life in the past is at odds with the settled life she's built for herself in her own time. As the series weaves history, romance, adventure, mystery, and fantasy together, Claire must decide which time period holds her future.
RELATED: 10 Books like Outlander That'll Make You Want a Scot of Your Own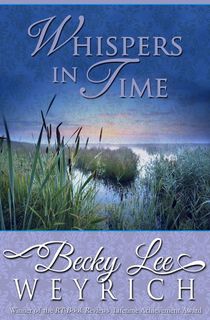 Whispers in Time
Renowned psychic Carol Marlowe has been summoned to New Orleans on police business, but winds up on a wild adventure when a boat ride through the bayou transports her to the past. She's in someone else's body—someone who has a very handsome lover—and she's quickly caught up in a life of scandal and intrigue.
Ruby Red
This internationally bestselling YA romance series, the Ruby Red Trilogy, was originally written in German. Now, it has been translated into English by Anthea Bell. Gwen Shepherd is a mostly normal sixteen-year-old girl living in present day London. The other women in her family are the unusual ones—gifted with the ability to travel through time. However, Gwen's perfectly typical life goes awry when the time travel gene that was supposed to have skipped over her starts making her take abrupt and unplanned leaps into the past.
With no training on how to handle these jarring journeys, Gwen stumbles through fashion, manners, and secret societies. Not to mention her frustrating run-ins with her fellow time traveller, Gideon, who's annoying, arrogant, and too handsome for Gwen's sanity.
RELATED: 10 Young Adult Romance Books Readers of All Ages Will Love
Must Love Breeches
When Isabelle Rochon stumbles upon a mysterious artifact from the Victorian era, she's transported back in time to 1834 London. Lord Montagu plots a dastardly scheme of vengeance, but he needs a respectable woman on his arm to pull it off. While Isabelle works overtime to protect the truth of her origins and hunt down the time traveling artifact that's been stolen from her, Montagu convinces her to feign a romance and act as his fiancée. However, the two find themselves battling not just their foes, but their growing and irresistible attraction to one another.
For readers who enjoy Angela Quarles's work, she has three more books in the time traveling romance Must Love series: , , and .
What the Wind Knows
Amy Harmon's most recent Irish romance novel , What the Wind Knows, brings intricate historical knowledge to a touching and passionate romance. When Anne Gallagher's beloved grandfather passes away, she travels to Ireland to spread his ashes in his homeland. Overwhelmed by the man she adored and the wonderful stories he told her of his past, Anne is physically pulled back in time to 1921.
The Ireland of the early twentieth century is on the brink of war, surrounding the disoriented Anne with inevitable danger. When Dr. Thomas Smith takes Anne under his care, a misunderstanding leads him to believe that she is the missing mother of the young boy he's been acting as the guardian for. Anne slips into the role of this vanished woman, caring for the child and falling hard for the doctor. However, as the war looms closer Thomas and Anne find themselves drawn into the conflict.
Timeless
High schooler Michelle Windsor moves to her estranged grandparents' home in New York City after the fallout of a family tragedy. In the attic, Michelle discovers a diary from 1910 full of not only secrets, but the magical ability to transport her back in time. Thrown into a decadent masquerade ball, Michelle sets eyes on a mysterious young man who has danced through her dreams for as long as she can remember.
Michelle has her hands full trying to find a balance between her normal, modern life and her wonderful jaunts to the past. Things don't get easier when she starts to fall hard for the boy of her dreams. Worse still, Michelle discovers that his fate is in her hands.
RELATED: 12 Teen Romance Books That Will Make You Fall in Love