If you're an avid romance reader, then you're probably well-versed in the genre's storytelling conventions. From fake relationships to opposites finding an uncontrollable passion, these tropes encompass a set of circumstances, themes, or character quirks that usher the central couple towards bliss (think of them as the fairy godmothers of all romance fiction). And while some people might call them formulaic, there's something cozy and reassuring about following a familiar pattern in a familiar world.
But within the vast array of romance tropes, there are definitely a couple that stand out. We've listed them all below—and paired each one with a novel that utilizes it to its best, most delicious potential. Enemies let their guards down. Secret identities and forced proximity lead to once-in-a-lifetime loves. You've encountered them all before...but they'll never get old.
Related: Sabrina Jeffries Shares Her Favorite Historical Romance Tropes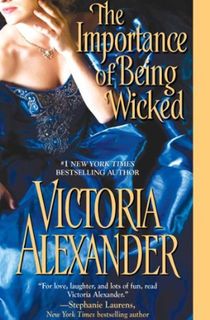 The Importance of Being Wicked
After secretly taking over her husband's architectural firm, the widowed Miranda takes on her toughest assignment yet: In the absence of her male liaison, she must oversee the reconstruction of the "wicked" Winfield Elliot's burned estate—even if it means outing herself as the firm's top architect.
Soon, Miranda finds that her reputation isn't the only thing at risk, as her witty banter with Win turns into whispered (and very unprofessional) sweet-nothings. But with three failed engagements under his belt, is this charming viscount truly capable of giving Miranda the love she deserves? Prepare for a sexy, irresistible ride that'll remind you why few tropes can top an enemies-to-lovers romance.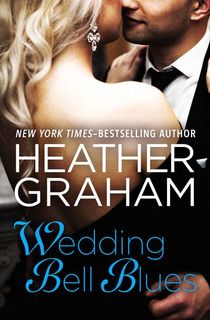 Wedding Bell Blues
The always-single Kaitlin has never been a huge fan of weddings. But to add insult to injury, this particular ceremony comes with an unwanted blast from the past: Brendan O'Herlihy, her ex-husband and high school sweetheart.
While she does everything she can to avoid a confrontation, it seems that fate—like so many years ago—has other plans in mind. And instead of ripping Kaitlin and Brendan apart, it wants to bring them together for a second chance at HEA.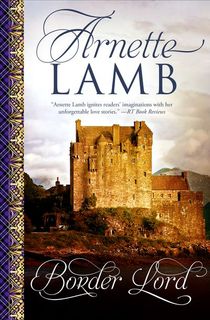 Border Lord
As a diplomat of Queen Anne's court, Lady Miriam McDonald must settle the ongoing feud between a treacherous English baron and a mild-mannered laird. But in her quest to establish peace between the two arch-nemeses, she also establishes two close relationships—one with a seemingly bumbling Scot; the other, with an enigmatic Border Lord (who is basically the medieval version of Batman).
Only after things get a little hot and heavy does Miriam realize that the men she has come to know are, in fact, one and the same...
The Savage Marquess
The Marquess of Rockingham is London's most notorious bad boy—a rake with a temper that's bigger than his fortune. Lucinda is a country girl and the poster child of Regency propriety. And yet, these two polar opposites find themselves not only rubbing shoulders at a London society ball, but agreeing to marry one another.
Throw in a murder plot and some delightfully evil characters, and The Savage Marquess is another historical romp from M.C. Beaton, an author who "deftly blends humor and adventure" to hold "her devoted audience to the last gasp" (Booklist).
How to Forget a Duke
How to Forget a Duke serves up a feast of tropes: We've got a case of amnesia! A dose of forbidden love! But most importantly, forced proximity elevates our hero and heroine's relationship to new, more passionate heights.
Jacinda Bourne runs a matchmaking agency, and her latest client, the icy and secretive Duke of Rydstrom, is unlike any that have come before. To get a better grasp on his quirks—and thus, ensure a successful pairing—Jacinda decides to snoop around his secluded estate.
Unfortunately, the journey to Whitcrest is rougher than she anticipated, leaving her with no memory of herself, her mission, or her policy against mixing business with pleasure. Not one to turn away a woman in distress, Rydstrom takes Jacinda into his home, where she gets closer to uncovering her memories, his secrets, and the intimate workings of his heart.
First Comes Marriage
Although he's disinterested in a love match, the arrogant Viscount Lyngate is desperate to find a wife. He's found a perfectly suitable bride in 25-year-old Margaret, whose orphaned siblings have recently come into a status-boosting inheritance. But while the Huxtables are grateful for the viscount's guidance in all matters of the ton, it seems that not everyone is supportive of his planned proposal—especially Margaret's plain and widowed sister, Vanessa.
To prevent Margaret's lifelong unhappiness—and to give Lyngate the wife he needs—Vanessa decides that she will be the one to turn him into an honest man...Cue a witty, fun, and delicious marriage-of-convenience story by one of the New York Times-bestselling queens of the trope.
Anyone But You
Now in her forties and fresh out of a nasty marriage, Nina Askew is ready for change—or, more specifically, a puppy. Instead, she gets Fred, a depressed and overweight canine she recognizes as a kindred spirit.
But what Fred lacks in youth and energy, he more than makes up for in his matchmaking skills once he spots Nina's hunky—and much younger—neighbor...
Romancing the Duke
When her father, a children's book author, suddenly dies, Izzy Goodnight all but gives up on finding a fairy tale of her own. That is, until her estranged godfather swoops in to save the day, bequeathing a decrepit Northumberland castle. But Gostley Castle isn't exactly the paradise she imagined—especially when she learns that its current occupant, the Duke of Rothbury, has the attitude of an angry dragon.
A real estate #fail has turned them both into the legal owners of the property, which raises one important question: Who will stay, and who will go? As neither is willing to pack up their bags and leave, they have no choice but to peacefully coexist until the error can be corrected...A hot, light-hearted take on Beauty and the Beast, Romancing a Duke is a fairy tale lover's dream come true.
The Wall of Winnipeg and Me
Vanessa Mazur does everything for Canadian football superstar Aiden Grave—even things outside her responsibilities as a personal assistant. And while she realizes he could never live without her, she also realizes she'll never be happy unless she quits.
But once she finally leaves Aiden behind, he's hot on her heels—begging her for one last favor. Except this time, his request goes far beyond dirty dishes and dusting shelves: He's facing imminent deportation—and he needs a green card marriage, stat.
Mister O
Nick Hammer likes to live up to his reputation as the guy behind the wildly popular (and dirty) Adventures of Mister O. When he isn't working hard in the studio and making major bucks, he's playing hard in the bedroom and causing major orgasms.
It's the rare woman who makes him lose his cool—but it seems that the romantically challenged Harper is the exception. When she comes to Nick for a crash course in headboard-banging passion, he's all too happy to oblige. There's just one thing: Harper is his best friend's totally off-limits little sister...
One Day
On the day of their college graduation in 1988, Dexter Mayhew and Emma Morley spend the night together. It's an unconventional start to a friendship that veers towards romance over the course of twenty tumultuous years.
But though they both experience separate hardships—from failed relationships to failed careers—Dexter and Emma know that, together, they can get through whatever is thrown their way. Pro Tip: Keep a box of Kleenex on hand, and skip the movie.