Science fiction with a side of stellar romance is always a winning combo. Both genres are grounded in the human experience, but science fiction's suspension of reality allows you to cast your fantasies onto an impossible landscape, making for a much more unique and intriguing reading experience.
Love is tested when the stakes are high, and the stakes in science fiction are sky-high. Whether our lovers are stranded on an alien planet, lost in time, or fighting intergalactic baddies side by side, the epic scope of these sci-fi romances will have you seeing stars.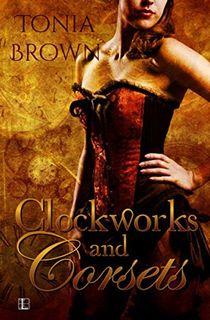 Clockworks and Corsets
Rose Madigan is the captain of the Merry Widow, a steam-powered airship. Typically earning a living through international mail delivery, Rose has recently been hired by Madame Ruby of the Red House Bordello for a lucrative mission. Ruby wants Rose and her all-female crew to sail to a mysterious island in the South Pacific to find the laboratory of a missing mad scientist.
Rose accepts the job, and the Merry Widow sets sail into the air. But the ladies find more than they bargained for when they arrive on the island. Madame Ruby has an insidious plan up her sleeve, and the island's sole occupant Atom Loquacious has some secrets of his own. Now, Rose and her crew must uncover the truth or risk being consumed by the danger and passion raging onboard the ship.
Related: Love Among the Stars: Twisting Tropes Through Queer Sci-Fi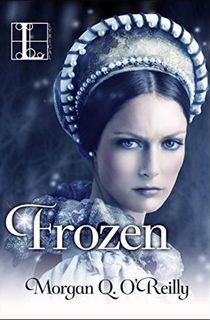 Frozen
Ten years ago, Noreen Tibbets, princess and heir to the throne of Nordia, ran away from her home country in search of warmer weather and a life that she could control. But you can only outrun your destiny for so long before it catches up to you. When Noreen learns that her father has taken ill, she returns to Nordia to take up her royal duties.
But things go from bad to worse when a fiery comet threatens their frozen planet. Now Noreen must work together with her destined prince, Gunner, to save Nordia. Although this story takes place in a wintry wasteland, the steamy scenes between Gunner and Noreen are sure to keep you nice and warm.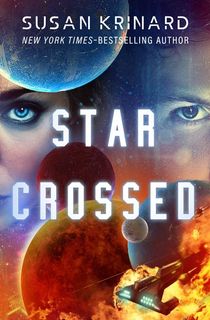 Star-Crossed
Eight years ago, Lady Ariane Burke-Marchand lost her brother to the savage hands of a murderous Kalian. At the same time, Rook Galloway was convicted of a crime he did not commit. When fate throws these two enemies together, they discover that their hatred for one another is as intense as their mutual attraction.
Despite a war breaking out between their two home planets, Rook and Ariane fall more deeply in love the more time they spend with one another. Together they will work to heal the rift between their planets and fight to uncover the secrets of the past that have long kept them apart.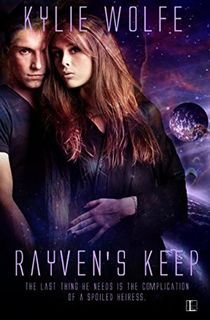 Rayven's Keep
Tru Creighton's quest to prove her worth to her powerful family leaves her stranded in another world and entangled in a conspiracy of interplanetary proportions. Luckily, she has former soldier Nick Rayven to help her survive the mess she has found herself in.
Nick's strong sense of duty compels him to keep Tru safe and resist the urge to act on his growing feelings for her. But as the two work together to uncover a murder plot, Tru becomes bolder and bolder in her attempts to convince Nick that they belong together.
Edge of Eon
Terran Sub-captain Eve Traynor is under attack on all sides. Her home-planet Earth is under siege by deadly insectoid aliens, and her sisters are being threatened by the Earth's Space Corps. She knows her only hope lies in the Eon warriors—specifically, their war commander Davion Thann-Eon.
Davion is shocked when he is abruptly snatched from his well-earned vacation by a bold Terran warrior. Equally infuriated and intrigued, he barely has time to consider Eve's request for help before their shuttle is attacked and they crash land on the inhospitable planet, Hunter7. Now, the pair must work together to survive and make it back to Earth before the planet is destroyed.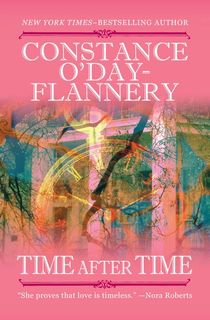 Time After Time
Kelly Brennan is confused. One minute she's at an acquaintance's wedding, wandering around the estate in a hideous lime green bridesmaid dress, and the next minute she's declared a fairy by a precocious young girl and being dragged back to the girl's home to meet her father.
Kelly quickly realizes that she is not in modern New Orleans anymore but has somehow been transported back in time to post-Civil War Louisiana. And as if things couldn't get any stranger, the little girl's father, Daniel Gilmore, bears a remarkable resemblance to Kelly's late husband. Is this real, or did someone spike the punch at the wedding?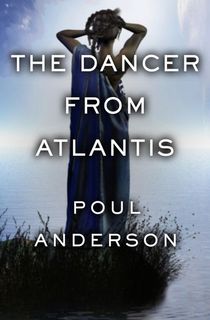 The Dancer from Atlantis
In this legendary romantic adventure, a 20th-century American architect, a medieval Russian knight, a 4th-century Hun, and a priestess from the city of Atlantis are simultaneously ripped from their time periods and dropped on the beaches of Egypt in 4000 BCE.
Despite coming from vastly different civilizations and eras, they are able to communicate with one another and quickly realize that they are facing an imminent catastrophe: the destruction of Atlantis. Now this strange alliance of time-travelers must work together, not only to return to their own time periods but to ensure that the future remains unchanged.
Chosen
After Lily is accidentally abducted by a group of alien poachers, she is abandoned on a strange planet and left to fend for herself. Exhausted and dehydrated, she slips into unconsciousness and awakes to find three gentle aliens regarding her with wonder.
Frrar, Tor, and Arruk wish to belong to Lily. Bearing gifts and endless affection for the human woman, they hope that Lily will accept them as her mates. Stunned by their attentions and appearances and unable to understand their language, Lily initially hesitates to accept their offer. But when a great flood covers the planet and the tides begin to rise, Lily finds herself unable to resist the waves of passion roaring within her.
Gabriel's Ghost
From award-winning author Linnea Sinclair comes this stellar science fiction romance packed with otherwordly adventure. Spaceship captain Chasidah 'Chaz' Bergen has been accused of a crime she didn't commit and banished to a remote prison planet. There she is confronted with a ghost from her past—rogue pirate Gabriel Sullivan.
Gabriel offers to help Chaz escape, but in return he demands she accompany him on a life-threatening mission. Entangled in a web of secrets from their shared history, the two fight to uncover the conspiracy threatening Imperial space while confronting their own hidden desires.
Featured photo: Alejandra Quiroz / Unsplash