Out of all the possible settings of historical romance novels, we keep circling back to the Victorian era. And no wonder—forbidden love and taboo desires are all the more juicy to read about when juxtaposed against the strict moral standards and refined taste imposed by Queen Victoria.
There's no shortage of books set in England from 1837-1901, but if you're looking for the most tantalizing of the bunch, you've come to the right place. Read on to discover 15 Victorian romance novels showcasing the best of the genre's staples, from mistaken identities and marriages of convenience to desire that can't be restrained by class lines.
Related: 9 Proper Good British Romance Novels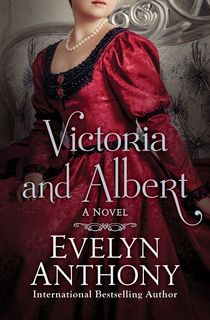 Victoria and Albert
If you're curious about the love life of Queen Victoria herself, get your hands on this novel. Using historical documents like Victoria's diaries and letter correspondence, Evelyn Anthony reimagines the young queen's ascension to the throne and relationship with her cousin Albert. Victoria was completely infatuated with Albert and the two were married in 1840. In addition to outlining the ups and downs of the royal marriage, this novel also highlights the complexity of the historical figure; though she and Albert had nine children, Victoria had no interest in being a mother and could be cold and distant. This fascinating portrait of Queen Victoria as a lover, mother, and ruler spans the first 21 years of her reign.
RELATED: 7 Royal Romance Books That Will Make You Believe in Fairy Tales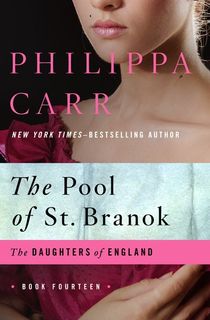 The Pool of St. Branok
Young Angelet makes plans to meet Benedict Lansdon, a handsome, illegitimate family friend, at the haunted pool of St. Branok in Cornwall. Their happy, innocent time together is shattered by an act of violence, and the young duo conspire to conceal a body in the pool. From that day forward, the bond they forged at that mysterious place comes to define both of their lives.
They eventually fall out of touch; Angelet gets married in London and follows her gambling husband to Australia in pursuit of a fortune. But destiny can't be denied; years after the fateful event at the pool of St. Branok, the widowed Angelet and Benedict meet again to find that the passage of time hasn't cooled the flames of their passion.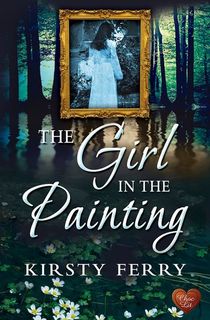 The Girl in the Painting
A 21st century woman is drawn toward the past in this romantic time slip novel. Cori Keeling has always admired the haunting beauty of the painting Ophelia by John Everett Millais. The irresistible pull of the painting results in a chance meeting with aspiring artist Simon Daniels, a gallery worker at the Tate Britain museum.
As their feelings for one another blossom, Cori fights a growing obsession with the painting and with the recently unearthed diary of a Victorian girl who struggled with an addiction to opium. Past and present merge eerily in this romantic tale about the contemporary art world and 19th century England.
RELATED: 8 Books Like The Selection Series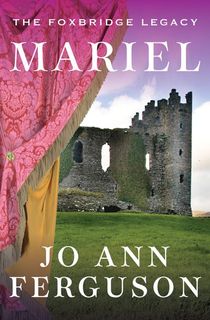 Mariel
A young noblewoman races to unmask a murder plot in this romance with a dash of danger. Lady Mariel Wythe is heartbroken after a fire destroys her estate, Foxbridge Cloister. Her ancestral mansion was a place of fond memories...and buried secrets. Reverend Ian Beckwith-Carter is determined to protect Lady Mariel after he discovers that the destructive fire was no accident, and that she was the intended target of an elusive enemy with a thirst for revenge against the Wythes. When the once-independent woman finds herself head over heels in love in the midst of this predicament, Lady Mariel must fight for her life and her heart.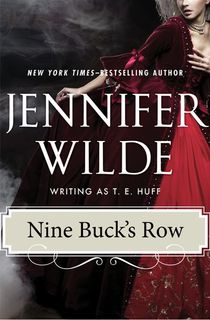 Nine Buck's Row
As the body count of enigmatic serial killer Jack the Ripper creeps ever higher, Victorian-era London is gripped with panic. Tragedy strikes for 18-year-old Susannah Hunt when her aunt is found murdered and counted among the ranks of fallen victims. Alone in the world, the young lady is entrusted to the care of a new guardian, the handsome Nicholas Craig, and moves into his home at Nine Buck's Row. Susannah tries to resist a growing attraction to her secretive new caretaker and reluctantly spurns the advances of Daniel Lord, the strange upstairs lodger. Nicholas is eager to earn her trust, but with danger lurking around every corner, can the vulnerable young woman trust anyone?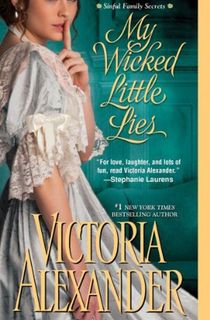 My Wicked Little Lies
Evelyn Hadley-Attwater has traded in her exhilarating, furtive career as an English spy for a comfortable life as the wife of an earl. But even though she loves her husband deeply and has untold luxuries at her fingertips, she longs for the excitement of her past. When Evelyn is contacted for one final mission by her mysterious boss, known only as "Sir", she jumps at the opportunity. Evelyn tries to keep her mission from her husband, who could be put in danger if he knew about her past. But as the tension boils higher, Evelyn finds that Adrian may have a few secrets of his own...

RELATED: 11 Regency Romance Books That Will Sweep You Off Your Feet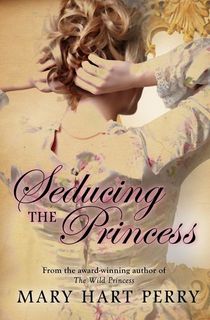 Seducing the Princess
Inspired by real events, this novel tells the story of Princess Beatrice, Queen Victoria's youngest daughter. After years of loneliness, Beatrice feels a glimmer of hope when Henry Battenberg comes into her life. The attractive nobleman is the first suitor with enough intelligence and bravery to stand up to the aging queen and fight for Beatrice's hand. But unknown to Beatrice, there is a cruel plot in the making to destroy her first true chance at love and happiness. In an attempt to spy on the queen, Beatrice's nephew Wilhelm II hires an agent to seduce her and gain access to the royal inner circle. Naive Beatrice must be careful with whom she trusts her heart in this lusty historical thriller.
The Captain's Daughter
A young woman is given a new lease on life in this sweet and wholesome romance. When she's wrongfully accused of thievery at her job, Rosalyn Bernay is forced to flee, finding herself alone and penniless in London. She narrowly escapes the vices and hardship of urban street life when she's given the opportunity to work as a stagehand at a rickety theater. As Rosalyn settles into her new life in London, she begins falling for someone who wants nothing more than to leave the city: Nate Moran, an injured soldier who longs to rejoin his regiment overseas. Is their love strong enough to survive the distance?
The Duchess
Bestselling author Danielle Steel brings Victorian England to life with this touching novel. Angélique Latham has a close relationship with her father, who has entrusted her with managing their estate. But when her beloved father dies suddenly, Angélique faces her hostile half-brothers alone. They turn her out and refuse to recognize her as family.
Without an income or connections, Angélique fears becoming destitute, until inspiration strikes: with the little money she has left, she'll open a sophisticated boudoir. Angélique fights societal expectations to live–and love–on her own terms.
Mistress of Mellyn
Martha Leigh has no idea what she's in for when she travels to the desolate Mount Mellyn to serve as a governess for a young girl. After all, spoiled Alvean has already caused the previous three governesses to quit. However, her charge's tantrums are the least of Martha's worries. She feels a growing attraction to the enigmatic Connan, the girl's father. Connan appears to feel the same, but the tragedy of his wife's mysterious death casts a shadow over their courtship. Family secrets will resurface in this romantic suspense novel reminiscent of Rebecca and Jane Eyre.
Married by Morning
After his first love dies of scarlet fever, Leo Hathaway vows never to love again. That is, until he's given an ultimatum: marry and produce an heir within a year, or forfeit his inheritance. Leo casts around for a suitable woman and is shocked by his own choice: Catherine, the paid companion for his sisters, has always irritated him. But after a sudden kiss makes sparks fly, he wonders if their bickering hides a secret affection. To everyone's surprise, Leo pursues Catherine. She's willing to become his wife–but only if she can trust him with her greatest secret.
RELATED: 7 Marriage of Convenience Books That Prove Love Works in Mysterious Ways
Second Sight
A London photographer seduces a client in this simmering romance from a New York Times bestselling author. Venetia Milton shares a passionate night with Gabriel Jones, an alchemist's descendant who has hired her to photograph a collection of artifacts belonging to the Arcane Society. Shattered by the news of his death, Venetia tries to turn things around for herself by posing as the man's widow. When the very much alive Gabriel waltzes back into her life, Venetia is furious at the trickery, but she doesn't have much time to stew. There are people after Gabriel's family secrets, and they'll stop at nothing to get what they want. As Gabriel's "wife," Venetia is now in mortal danger. She and Gabriel must stop the murderous plot in its tracks...in between their trysts, of course.
Dragonwyck
Eighteen-year-old Miranda Wells yearns to leave her commonplace life on the family farm. She has a stroke of luck: Nicholas Van Ryn, a wealthy relative, writes to her family and invites Miranda to live on his estate as a companion to his child. When she arrives at the grand house in New York's Hudson Valley, Miranda is in awe of Nicholas' good looks and charm. He returns her affections and they wed after the convenient death of Nicholas' wife. It's only when she's trapped in the dark estate of Dragonwyck alone with Nicholas that Miranda sees the lunacy in the man she loves, and begins to wonder if his wife's death was no coincidence after all.
Mist of Midnight
After her missionary parents are killed in British-occupied India, Rebecca Ravenshaw returns to her homeland to claim her inheritance. Upon her arrival, she's greeted with a strange problem: locals and servants are suspicious of her identity. A year earlier, an imposter claimed that she was Rebecca and assumed control of the estate. Though the mysterious woman died soon after, the Ravenshaw estate was entrusted to a distant relative, Captain Luke Whitfield. Despite her best intentions, Rebecca begins to fall for the Captain's charms. But does he truly love her, or does he just want to control her fortune?
The French Lieutenant's Woman
This dreamy novel inspired a critically acclaimed film of the same name, starring Meryl Streep and Jeremy Irons. Though he's betrothed to a respectable woman, Charles Smithson falls in love with Sarah Woodruff, who was supposedly disgraced when her lover abandoned her. An unreliable narrator and uncertain ending break with the tradition of Victorian era romances, making this an unforgettable read.
Featured photo: Church of the King / Unsplash