You never forget your first love, or your first heartbreak. For many of us, our high school romantic adventures (or even our tween romance adventures) are incredibly formative experiences that inform the way we approach relationships long into adulthood.
Maybe that's why young adult romance books make such compelling reads, even if you're no longer a young adult yourself—they take the tumult of teenage romance, and the impact it has on us, seriously. The following 10 young adult romance books are some of the genre's best, featuring courageous young people who follow their heart, even when their families and communities are warning them not to...and even when they know they might get hurt. So sit back, relax, and vicariously experience the thrilling highs and memorable lows of young love.
Broken Beautiful Hearts
The latest novel from New York Times bestseller Kami Garcia is a vivid exploration of how young hearts can break—and heal. Peyton heads into her senior year feeling on top of the world: She just secured a soccer scholarship to her dream school, and she and her boyfriend Reed have never been better. But Reed has a terrible secret. And when Peyton confronts him, she winds up at the bottom of a set of stairs with a broken knee.
Now, Peyton's soccer future might be ruined, and the entire town can't stop talking about whether she fell or was pushed. Peyton is eager escape the traumatic start to the year by visiting her uncle in small-town Tennessee. She just wants to heal, but when Peyton meets the handsome Owen Law, everything changes. Peyton could fall hard for Owen—but to do that would be to let someone in again who could betray her. And Owen, like Reed, is keeping a surprising secret.
Related: 9 Back to School Romance Books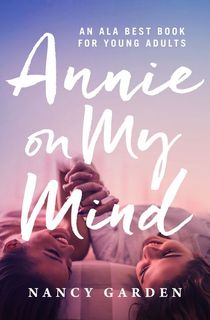 Annie on My Mind
An iconic LGBTQ coming-of-age novel, Annie On My Mind is a frequently challenged and banned book. The determination with which its detractors have tried to ban it is just an indicator of how powerful and enduring the story is. Nancy Garden's beautiful romance follows Liza and Annie, two New York high schoolers who meet-cute at the Metropolitan Museum of Art.
Their friendship soon develops into a romance that transforms both of them— but their schools and families want to keep the couple apart. Annie On My Mind is a powerful book not just for LGBTQ readers, but for anyone who remembers the earth-shaking significance of their first real romance.
RELATED: 10 Books Like Annie On My Mind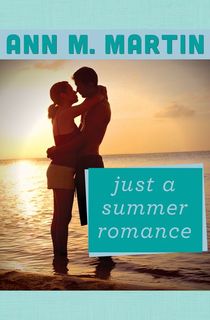 Just a Summer Romance
From the mind of Babysitter's Club creator Ann M. Martin comes a poignant tale of summer romance and young yearning. 14-year-old Melanie falls head over heels for Justin when she meets him during her family's Fire Island vacation. The two share an unforgettable summer of beach-side romance, but Melanie knows that when fall comes, they'll have to tell each other goodbye.
When she returns to school and real life, Melanie tries her best to leave Justin behind. But her heart isn't ready to forget him...particularly when his high-profile role in a new TV shows leads to his image being plastered everywhere. Now that Justin's enjoying fame, there's no way he could be pining for his summer flame, too. Or is there?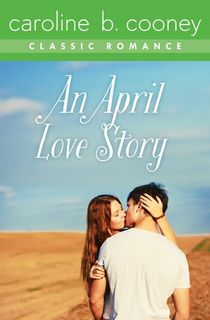 An April Love Story
Marnie can't believe her parents want to move her to rural North Carolina, away from all her friends and her boyfriend, Joel. To make matters worse, her family is moving along with their family friends the MacDonalds — including the MacDonalds' son Lucas, a sworn enemy of Marnie's.
Once in North Carolina, Marnie throws herself into helping out around the family farm to try and distract herself from how homesick she is. As she slowly comes to love her peaceful new life, her thoughts about Lucas change, too. But Marnie know's there's no way her enemy-turned-reluctant-friend could have feelings for her as well...right?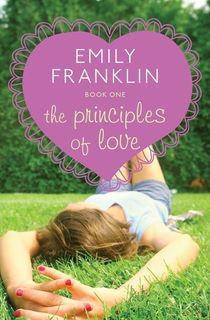 The Principles of Love
Love Bukowski doesn't have as much luck in romance as her first name might imply. But that's not too surprising — when your dad is your high school principal, it kind of puts a damper on your social life. Love transferred to the chic private school Hadley Hall after her single father got a great job opportunity there, but Love is pretty certain she'll never fit into the elite community, let alone find a guy willing to date her. Still, if she wants reality to ever measure up to her elaborate fantasies, she's got to try...no matter how much she embarrasses herself along the way.
To All the Boys I've Loved Before
To All the Boys I've Loved Before became a sensation after Netflix premiered its charming movie adaptation of the Jenny Han book last summer. Regardless of whether or not you've seen the movie, this story of a high school fake romance will have you absolutely swooning.
Lara Jean Covey is the middle child of three daughters. When she develops crushing feelings for a boy, she copes by writing romance letters that she then stuffs in a hatbox, never intending to send. That's how Lara 'got over' her crush on Josh, her older sister's boyfriend.
But when the letters mysteriously make their way out into the world, Lara Jean's most private and intimate thoughts are suddenly public knowledge. Lara and Peter, a recipient of one of the letters, agree to enter into a mutually beneficial fake relationship: their romance will distract everyone from the letter Lara sent to Josh, and help Peter get his ex back. But before long, Lara Jean develops infuriatingly real feelings for her surprisingly sweet and thoughtful fake paramour. And this time, she can't deal with a crush by writing him letters she'll never send...
Eleanor & Park
A beloved book by the always-incredible Rainbow Rowell, Eleanor & Park will break your heart in the best way. The year is 1986. Eleanor is the new girl in school. Park is just trying to keep his head down until he safely graduates. When the two meet on a school bus, neither reluctant seatmate anticipates that their life is about to change forever. But as is often the case with love—particularly first love—we can't predict who we'll fall for, or control how long we'll be in each other's lives. When Eleanor and Park recognize a kindred spirit in the other and fall head over heels, they'll do absolutely anything they can to protect the sanctuary they've found in their love.
Simon Vs. the Homo Sapiens Agenda
The book that inspired the sweet 2018 movie Love, Simon, Becky Albertalli's beautiful coming-of-age story follows Simon, a 16-year-old whose otherwise happy relationship with his friends and family is marred by a secret he's not yet ready to share: Simon is gay. And his only confidante is a fellow closeted boy who goes by the code name "Blue" in the secret messages the two share online. Neither boy knows the other's real identity, or is ready to make their online intimacy public IRL. But when another boy at school discovers Simon's secret and blackmails him, Simon learns who his real friends are...and how painful it can be to hide your love for another.
RELATED: 15 Books for Fans of Love, Simon
Let's Talk About Love
This hilarious and heartfelt story, which straddles the line between young adult and new adult romance, will resonate with anyone who keenly remembers the most awkward pangs of young love—and how new romance can take you totally by surprise.
19-year-old Alice is biromantic, asexual, and recently-dumped. Her ex-girlfriend ended things when Alice came out as asexual. Now, Alice is eager to take a break from dating and spend the summer distracting herself with food and disappearing into her favorite fictional worlds. But then she meets Takumi, and everything changes. Library technician Takumi makes Alice's determination to avoid falling for anyone else quickly disappear. But why would Alice risk their friendship when pursuing a romance with him means she could just get hurt — and when she worries her very identity makes her difficult to love?
RELATED: Great New Adult Romance Books
When Dimple Met Rishi
Recent high school graduate Dimple Shah is thrilled to be spending her first summer after high school at web developer camp. It's a good opportunity to temporarily escape the pressures of her family, particularly her mother, who supports Dimple's career goals but also wants to see her daughter engaged to an Indian man.
Rishi Patel is excited by the prospect of finding the love of his life. So when his parents tell him the woman he's bound to marry will be attending the same web developer camp as him, he eagerly gives over to the current of fate and tradition. Pushed together by their well-meaning families, when Dimple and Rishi meet, their conflicting views on tradition and romance come head-to-head — and their feelings for each other surprise them both. This critically-acclaimed novel is full of heart and humor, and will leave you hungry for more.