Ireland is the perfect setting for romance, and nobody has mined the country's beautiful and surprising depths for romantic joy as much as the Irish novelist Marian Keyes. From The Brightest Star in the Sky to Sushi for Beginners, her books are immensely comforting reads that always pack an emotional punch in between the belly-laughs.
Marian Keyes is probably the best advertisement for Ireland that the country's tourism board could ask for. Still, she's far from the only romance author to take advantage of the country's charm. If you want to check out other romance or romantic novels with Irish characters, settings, and cultural references, check out our list of eight titles you can read right now.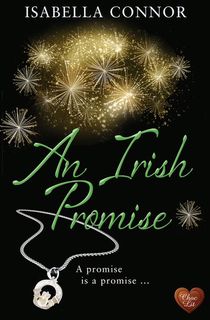 An Irish Promise
The second book in her Emerald Isle duology, Isabella Connor's An Irish Promise blends small town romance with tragic family secrets and some good old-fashioned desire! Rachel Ford is an art historian who has returned to her childhood home dead set on getting revenge on the bullies who ruined her childhood and tore her family apart.
New to the quaint village of Kilbrook is Finn MacKenzie, an Australian actor who's helping his aunt with a school production. Sparks fly but Rachel's plan for vengeance must come before love. Or must it?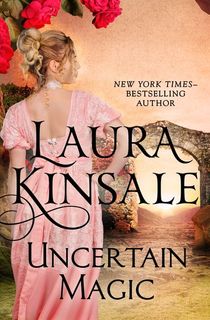 Uncertain Magic
Fancy a throwback to the heady days of 1980s old-school romance books, featuring wind blowing through the hero's luscious mullet on the cover? Then Laura Kinsale is here to serve you! Roderica Delamore is plagued with the gift-slash-curse of being able to hear the thoughts of those around her, which makes life rather difficult.
Then into town walks Faelan Savigar, a brooding Irish nobleman with the nickname "the Devil Earl." There's clearly something dark and mysterious about this classically Byronic hero but Roddy can't resist it, and and shocking revelations.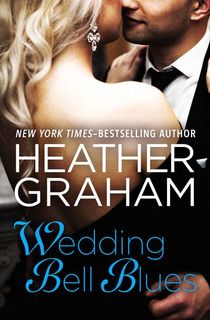 Wedding Bell Blues
The ever-prolific New York Times bestseller Heather Graham has been writing romance since the 1980s. Wedding Bell Blues is one of her earlier titles in an illustrious career that's spanned subgenres, publishers, and audiences.
Our heroine, Kaitlin O'Herlihy, is sick and tired of weddings. Everyone around her seems to be getting married and it's become exhausting to keep up with. To make matters worse, all these weddings have brought a familiar face back into her life: Her ex-husband Brendan. Many years have passed since their split but the pain is still fresh, as are the memories of happier times, and the opportunity for a second chance at love is just on the horizon.
Darkfever
Ireland is a popular setting for paranormal romance and urban fantasy thanks to its centuries of mythology, and plenty of romance authors have used Celtic lore for their central hook. The most notable and popular writer to do so, however, is by far and away Karen Marie Moning. Her long-running Fever series has attracted countless fans and for good reason.
The eleven book saga kicks off with Darkfever and introduces the world to Mac, a pink-loving Southern gal whose good times come to an end when her beloved sister is murdered in Ireland. She journeys to Dublin in search of answers and discovers she is a sidhe-seer, one who can see the mythic Fae, and becomes embroiled in a deeper mystery that leads her towards two very dark and handsome men.
Warning: The Fever series is pretty addictive, so expect to power through it in a very short amount of time.
Oh My God, What a Complete Aisling
What does it mean to be a complete Aisling? In the debut novel from Emer McLysaght and Sarah Breen, it's defined by the life and chaos of a twenty-something Irish girl just trying to get her life on track. Aisling is a small-town girl still living at home with her parents and commuting to Dublin for her mundane job.
When her plans for the future don't go according to plan, Aisling realizes that her life needs a radical overhaul and she moves to the big city in search of answers. Out of all the books on this list, Oh My God, What a Complete Aisling is easily the most Irish! Having first found fame as a Facebook page poking fun at the stereotypes surrounding 'a typical Irish girl,' the book is an uplifting and highly entertaining deep-dive into a world that's somehow both deeply familiar and wonderfully new.
Jewels of the Sun
It's a truth universally acknowledged that, regardless of what romance theme or topic you're interested in, . Her Gallaghers of Ardmore trilogy is one of her most beloved series among her fans, following the fortunes and romances of the fiery Gallagher siblings living among the lush landscape of Ireland.
The first novel, Jewels of the Sun, follows Jude Murray, an American woman who leaves home to find herself in Ireland and study the mysteries of its magical lore. Aiden Gallagher returns home to Ireland after years of traveling and almost immediately finds a kindred spirit in Jude. If you want escapist joys with a hint of the paranormal, Queen Nora is here for you!
Tara Road
Maeve Binchy is one of the true legends of Irish literature, a beloved author and journalist who entranced the world with her stories of love and romance in Ireland. At the time of her death in 2012, Binchy had sold more than 40 million books in 37 countries and seen her work adapted into various feature films and TV movies.
Tara Road, arguably her most famous work, , and it's definitely the best title to start off with if you're new to Binchy's back-catalog.
Ria, a Dublin native, is looking for a way to move on from her cheating husband. A chance phone call introduces her to Marilyn, an American dealing with her own familial strife and in need of a break. The two women decide to exchange homes for the summer and find out how the other half lives, which opens up whole new worlds for both of them.
Painted Faces
L.H. Cosway's sinfully underrated brings to life the Dublin cabaret scene, with an immensely hot drag queen as our hero! Freda, a Dublin girl through and through, isn't great at making first impressions but there's something instantly appealing about her new neighbor Nicholas.
He's a handsome and funny New Zealander who seems to have everything Freda's looking for in a friend (and possibly something more). Discovering he's a drag superstar is merely the icing on the cake, and she jumps at the chance to become his new show assistant, with all the glitz and glamor it entails!