When it comes to choosing between paranormal lovers, we'll always be staunch advocates for the vampire. Consider the facts: All kisses are garlic-breath free, and neck nibbling is a foreplay guarantee. As centuries-old heartthrobs with an aversion to sunlight, they know how to make the evenings, shall we say, worth everyone's while. Vampires are eternally young, charmingly introspective—and, if Stephenie Meyer is to be believed, they even sparkle. Would you turn down a date with brooding, glittering sexpot? We thought not.
Naturally, we love sinking our teeth into romances featuring blood-sucking heroes and heroines—and the 30 vampire romance books below deliver them in spades. Whether they're fighting hardened criminals or surrendering to a fiery passion, the vampires in these novels have some serious bite. Hang tight, spider monkey.
Blood-Pumping Vampire Romances
Undefeated
Helen Hardt's Blood Bond Saga is a romantic take on vampire lore that's both kinky and emotional. It centers around the passionate connection between mortal Erin Hamilton and vampire Dante Gabriel, a romance which spans time and planes of existence. Undefeated is the fifth volume in this epic saga, and follows Dante as he returns to the prison where he was imprisoned for ten years.
There, Dante is determined to confront his female captor, a woman who has crowned herself queen. Erin must trust that Dante is strong enough to stay safe on his voluntary return-trip to Hell. But as Dante manipulates his captor in an effort to free those still under her influence, he feels new, dark powers surging within him which he may not be able to control. If the queen threatens Erin in any way, Dante will have to unleash the full might of his new abilities — leading to a battle which can only end in bloodshed.
Hardt is a #1 New York Times, #1 USA Today, and #1 Wall Street Journal bestseller. If you like high-stakes (no pun intended) vampire stories that are steamy and emotionally complex, Undefeated will suck you in.
Vampires of El Norte
Set on the Texas-Mexico border in the 19th century, Vampires of El Norte contains romance and vampires, but this genre-bending story also adds in a ton of other amazing elements. NPR had this to say of the work by Isabel Cañas: "At once romance, horror, historical fiction, and an adventure narrative about war, Vampires of El Norte elegantly navigates a multiplicity of genres to deliver an engaging story that cements Cañas as one of the best new voices bridging the gap between romance and speculative fiction."
Dark Lover
Dark Lover is the first book in J.R. Ward's iconic Black Dagger Brotherhood series, which is set in a world in which few vampires remain. In fact, Wrath is the only purebred vampire left, and he sets out to get revenge on the savage killers who murdered his parents centuries ago. But when Wrath's most loyal fighter dies, leaving his half-vampire daughter orphaned, Wrath decides to take the fighter's daughter under his wing and usher her into a world of fantasy and passion.
Since Dark Lover hit shelves in 2005, Ward has released nearly 20 titles in her sexy paranormal series. For readers who fall for Dark Lover, there is a wealth of other books about the Brotherhood out there with which to feed your obsession.
My Rommate Is a Vampire
Published in August of 2023, My Roommate Is a Vampire by Jenna Levine tells the story of artist Cassie Greenberg and her new roommate Frederick J. Fitzwilliam. Frederick is almost perfect—he cares about her art, rents the room to her for an incredible deal, and speaks with all the eloquence of a regency novelist. But Cassie could certainly do without the bags of blood he keeps in the fridge…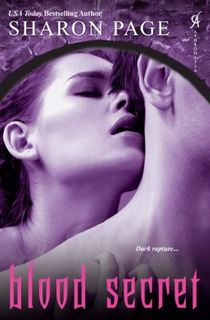 Blood Secret
Lady Drake is determined to do whatever she must to save her family — including giving her body to the aloof Duke of Greystone. With Lady Drake as his sexual plaything, the Duke of Greystone may be able to forgive and forget her brother's gambling debt. But she must keep her inherited ability to shapeshift into a dragon a secret from the duke, no matter how much he may lower Lady Drake's defenses. And the deviant duke has an ulterior motive of his own. A vampire and famed dragon-killer, the duke also knows the secretive Drake family is hiding the truth about his missing nephew. If he can gain Lady Drake's confidence, he may discover his nephew's whereabouts — and if he and Lady Drake enjoy themselves in the meantime, then so be it.
Author Sharon Page is the best of the best: A New York Times and USA Today bestseller, Page has received many accolades including three National Readers' Choice Awards and the Golden Quill. Page was also nominated in 2013 for Career Achievement in Erotic Romance by RT Book Reviews — so she knows what she's doing when it comes to sexy bloodsuckers.
From Blood and Ash
Poppy's purity has always been paramount. As a Maiden meant to be found worthy by the gods, Poppy has lived her entire life in near-total isolation. She'd rather be with her guards, however, fight back against evil. She'd rather be with Hawke.
Though the golden-eyed guard is honor-bound to safeguard his Maiden's purity, Hawke feels the same longing for Poppy as she does for him. Tempted by the forbidden, Poppy and Hawke must find their way forward in a world unraveling around them.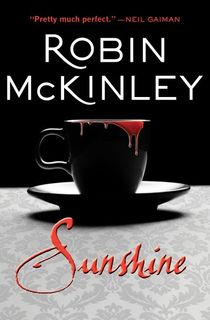 Sunshine
Said by Neil Gaiman to be "pretty much perfect," this novel is an urban fantasy that centers around small-town baker Rae Seddon, nicknamed "Sunshine," and her interactions with a post-vampire apocalypse. When she's confronted by vampires who subsequently chain her to a wall, she knows the end is near–that is, until hunky vampire Constantine comes to the rescue.
Sunshine won the Mythopoeic Fantasy Award for Adult Literature, and is one of several beloved romantic fantasies by McKinley, including her Beauty and the Beast retellings Beauty and Rose Daughter.
The Serpent and the Wings of Night
Fans of The Hunger Games will love the story of Oraya and the survival contest called the Kejari. Born human but adopted by a vampire king, Oraya's best chance to establish herself is to enter the legendary tournament held by the goddess of death.
If she wants any chance at surviving, Oraya must make alliances. If she thought she could trust Raihn, he would make for a perfect ally. Unfortunately, all the attributes that make him dangerous in the Kejari—his ruthlessness, his power—make him impossible for Oraya to place her faith in him.
Why, then, is she so drawn to him?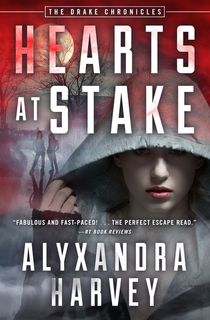 Hearts at Stake
The first book in an action-packed YA paranormal romance series, Dead After Dark introduces Solange Drake, the only daughter in an elite vampire family. On her 16th birthday, Solange knows that — like her brothers before her — she'll begin the painful transformation into an immortal vampire. Until then, she wants to focus on just being a normal teenager and spending time with her mortal best friend Lucy.
If only brooding anti-vampire activist Kiernan Black would stop hanging around, maybe Solange could temporarily forget about her upcoming transformation. But when Solange is abducted by rival vampires, all hopes of normalcy are dashed — and she'll have to rely on Lucy, Kiernan, and her brothers if she wants to live long enough to die.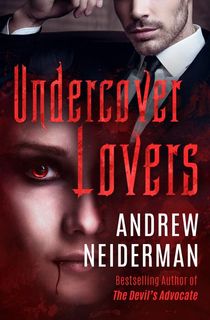 Undercover Lovers
Opal Stone is an international supermodel, but only a few people know that she's a vampire. Her lover Sean Waters knows, of course, as does her personal assistant Mary, but the secret is as closely held as it can be, considering the centuries she's lived so far. It's impossible to live so long without making a few enemies along the way, however, and when a vampire hunter begins to track her every move, Opal begins to see her past closing in around her.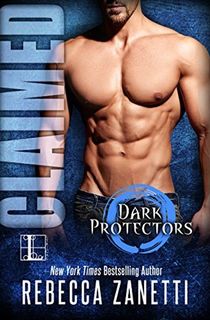 Claimed
Dage Kayrs is a centuries-old vampire king. He's unfathomably powerful — but now that he's found his mate after hundreds of years of searching, he's vulnerable for the first time in generations.
Dage couldn't stand it if something happened to Emma. A scientist whose psychic powers have always isolated her from her fellow humans, Emma trusts Dage immediately. But their newfound love is threatened by a mysterious disease afflicting vampires' mates. After lifetimes of searching, Dage risks losing Emma when their romance has barely begun.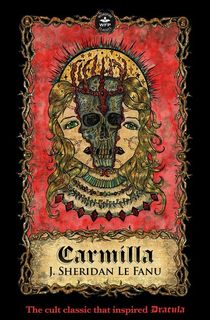 Carmilla
You might think that Bram Stoker invented the vampire genre, but Carmilla was published 26 years before in 1872. One of the first vampire novels ever, Carmella was shocking for its time, especially for the LGBTQ+ themes. The plot unfolds between the curious Laura and the beautiful new ward Mircalla, who holds a deadly secret.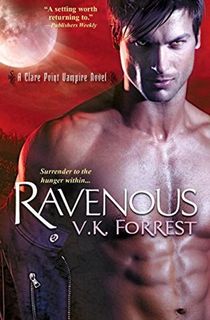 Ravenous
A hungry, long-dead force stalks the streets of small-town Delaware. The Kahill vampires have eked out an under-the-radar life in the coastal town of Clare Point for generations. Liam is one of the few Kahills tasked with hunting, and killing, criminals for the clan to bleed dry.
But lately, killing has felt a little too second-nature for Kahill. In search of a little R&R, he heads to his favorite local hangout to relax — and runs into gorgeous Mai, a headstrong woman in need of Kahill's skill for carnage.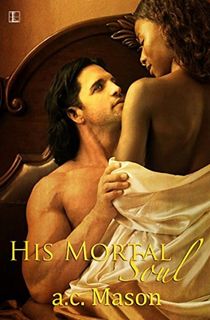 His Mortal Soul
Irish-Catholic Kieran is devoted to his faith, so much so that he pursued the priesthood. But his holy goals were destroyed when he was turned into a vampire weeks before his ordination.
Now, Kieran is filled with desires he barely recognizes — including his appetite for Sephora, an American student who brings him peace and happiness he hasn't felt since he was mortal. In Kiernan's arms, Sephora finds healing from a traumatic attack that transformed her life.
But is there any future for this vampire-human couple that doesn't end with Sephora being hurt?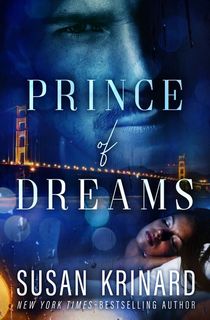 Prince of Dreams
Diana is still reeling from the death of her sister when she faces another unimaginable tragedy. Diana's young cousin has disappeared, and the grieving psychologist will tear up all of San Francisco to find her before she loses another loved one.
Diana has an unlikely ally in Nicholas Gage, an independently wealthy man who is uncommonly generous — and handsome. As Nicholas helps Diana in her quest for answers, she suspects that the mysterious benefactor holds the clue to her recent losses, and that their story is one that goes back centuries.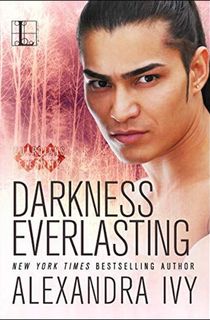 Darkness Everlasting
Bestselling paranormal author Alexandra Ivy is at the top of her form in this twisted erotic love triangle.
Human Darcy Smith is caught in the middle of the never-ending battle between werewolves and humans. Both vampire king Styx and werewolf leader Salvatore Giuliani are desperate to have Darcy, eternally.
With both races on the brink of extinction, Darcy faces a desperate choice — and she'll have to trust her heart and body to tell her which supernatural leader truly deserves her love and lust.
Keystone
Ass-kicking outlaw hunter, and half-Vampire, Raven Black is partnered with vampire Christian Poe to fight crime for secret organization Keystone, and the two clash from the start. But the loathing they feel starts to turn to another L-word: lust. Unfortunately, Keystone has a strict no-fraternizing policy that might sexually frustrate readers as much as the two main characters in this three-book series.
Dark's red-hot, imaginative romances have earned her countless loyal fans. Her work has been recognized with an AudioFile Earphones Award, and she was nominated for an Audie Award for best Paranormal audiobook.
A Hunger Like No Other
Renowned werewolf warrior Lachlain MacRieve, leader of the Lykae Clan, has been waiting aeons for his mate. You can understand his frustration, then, when he discovers the eternal life-partner he's been promised is one of his sworn enemies: a vampire. Half Valkyrie/half vampire, Emmaline is on a quest to discover the fate of her parents. But her mission comes to an abrupt end when she's capture by Lachlain and held captive in his isolated Scottish estate. Emmaline has been taught to fear Lykae, and Lachlain knows nothing but hating vampires. But within the walls of Lachlain's sanctuary, the two question their preconceptions of the other, and give in to desires they'd never before dared to voice.
Dead Until Dark
The inspiration for the hit show True Blood, the Sookie Stackhouse series centers around its namesake character, a telepathic girl from Bon Temps, Louisiana. In Dead Until Dark, the first book in the series, Sookie meets the enigmatic vampire Bill Compton, and he stirs a passion in her that she didn't know she possessed. Bill and Sookie joins forces to hunt down a serial killer terrorizing their small town, which has plenty of paranormal secrets of its own.
Guilty Pleasures
Guilty Pleasures, the first installment of the Vampire Hunter series, is a cult favorite that follows necromancer Anita Blake as she raises and kills the undead, solving gruesome murder mysteries along the way. When she meets master vampire Jean Claude–the owner of Guilty Pleasures vampire strip club–she knows she's met her match … in her professional life and in the bedroom.
Halfway to the Grave
If you're looking for a side of suspense with your romance, you should check out the first book in international bestseller Jeaniene Frost's Night Huntress series. When half-vampire Catherine Crawfield goes vampire hunting in hopes of finding the father who ruined her mother's life, she's captured by a vampire bounty hunter. After training with him, she realizes that not all vampires are bad–but when she and her sexy vampire beau are in danger, she's forced to choose a side.
Tempting Raven
18-year-old vampire Raven wants her life to be her own — but Fate has other plans in mind. When Raven is chosen as the new vampire queen, she's horrified to find that the king she must rule with is her sworn enemy: Rhyland Midnitegale. As queen, Raven's life is no longer her own: she's bound by archaic rules and magical boundaries designed to protect her and the kingdom. But when Raven and Rhyland realize that Raven may be trapped by a curse not even a vampire royalty is prepared to deal with, king and queen will have to reluctantly work together to save themselves, and the immortals they've been tasked with leading.
Vampire Academy
Yes, this series opens at a high school for "good" vampires (Moroi) and their half-vampire, half-human protectors (Dhampirs), but it heats up–and grows up–quickly. In the first book, two Dhampirs, Rose and Dimitri, work up a sweat as they fight evil vampires (Strigoi) side by side. The sparks start to fly, until a shocking twist shatters their budding romance. But that's only the beginning of their story.
Vampire Academy is the first book in a steamy six-book series. The first novel was adapted for a feature film in 2014, but the novels are still the definitive version of this paranormal high school romance.
Insatiable
Rom-com queen Meg Cabot applies her talents to an urban fantasy romance that takes direct inspiration from Bram Stoker's classic Dracula. Heroine Meena is a feisty soap opera writer, who finds herself caught between the sexy, complicated Prince of Darkness Lucien Antonescu and vampire hunter Alaric Wolf.
Although it's a fluffier read than others on this list, Insatiable offers the important underlying message that perhaps dating a vampire isn't as great as other books make it seem.
Dark Stranger The Dream
If you like your hot paranormal romance woven into deep world building and legendarium, this is the 13-book series for you. The first three Dark Stranger books focus on the relationship of immortal Kian and Syssi, a possible descendant of the gods. Scottish vampire Kian is reluctant to even meet Syssi at first, but once they come into contact, the fireworks are undeniable.
Night Pleasures
As much as accountant Amanda Devereaux wants a normal life, she knows that can never happen when she wakes up handcuffed to a smoking hot and emotionally wounded vampire named Kyrian. Author Sherrilyn Kenyon uses humor mixed with Greek mythology and fairy tales to construct a story that holds the fate of the world in one hand and the passions of two paranormal beings in the other.
Bloodlines
This spin-off to Vampire Academy inhabits the same world from the first series, but it revolves around Alchemist Sydney Sage and her often-fraught relationship with Moroi vampire Adrian Ivashkov. The Bloodlines series gets darker and hotter than the original, and it's a must-read for Richelle Mead fans.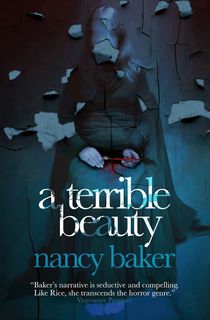 A Terrible Beauty
This super-dark erotic romance is set in the awe-inspiring Canadian wilderness. A loose adaptation of Beauty and the Beast, in this retelling the 'beast' is Sidonie, a powerful, mysterious creature with a thirst for blood, and the beauty is an artist named Matthew on a mission to clear his father's name. Against the backdrop of the remote and beautiful landscape, Sidonie and Matthew begin a slow-burn, intricate dance of courtship that's as fun as it is taboo.
Dark Prince
Human telepath Raven Whitney first meets Carpathian prince Mikhail Dubrinsky in her mind when she senses his dark thoughts are leading him down a bad path. She reaches out to the not-quite-vampire in attempt to give him a self-confidence boost, and she sparks a life-changing relationship that neither saw coming. Although Mikhail can be a bit too possessive–and Raven can make some dumb choices–their bond still manages to melt our hearts.
By the way, if you like this book, there are 30 more (yes, you read that correctly) set in the Carpathian world.
Certain Dark Things
Domingo is a young man struggling to survive on the streets of Mexico City. Atl is the descendant of Aztec blood-drinkers, a beautiful and dazzling vampire fleeing a threatening pack of her own kind.
Atl needs to leave the city, and the young, blood-filled Domingo is the key to escaping. But Atl didn't count on falling for her prey — or on the police officers determined to block her path to freedom.
Midnight Sun
If your vampire obsession began with Stephenie Meyer's Twilight, you're not alone. A generation of readers first discovered the appeal of blood-sucking boyfriends through Meyer's young adult series, and in August 2020 the enduring love between Bella and Edward returns with Midnight Sun.
A companion novel to Twilight, Midnight Sun is told through the eyes of Edward, who wrestles with epic guilt over his attraction to Bella — even as he falls deeper for her every day. This long-awaited look at Edward's inner life hits shelves August 4th, 2020.