Look, we think all love is magical. But sometimes you want something that takes your fantasies to the next level. Enter paranormal romance books, whose fallen angels and badass witches have powers that can bring readers and their enemies to their knees.
Even if the Twilight craze has left you weary, there's an entire underworld of paranormals worth exploring—and they all add bewitching spins to your favorite tropes. A psychic forced into a marriage of convenience? Check. A best-friends-to-lovers romance between a ghost and a human? It's out there! Falling-in-lust secret agents with supernatural abilities? There's a book like that, too. And who can resist a misunderstood "monster" with a heart of gold and a body of steel? But whether you're a newbie or a veteran of the subgenre, the 13 recommendations below will make you believe in all kinds of magic.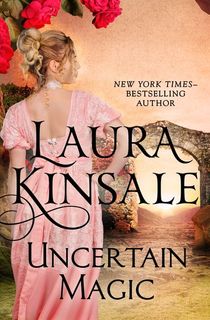 Uncertain Magic
For most women, essential qualities for a lover might include honesty, kindness, and physical beauty. But Roderica, a telepathic heiress, has other considerations—namely, a man with an unreadable mind. Constantly disappointed by the thoughts of her suitors, she eventually finds someone whose mind is closed to her: the disreputable and impoverished Faelan Savigar.
She's willing to pay the price of public scorn if it means getting some peace and quiet...But when their marriage of convenience ignites a full-blown passion, Roderica realizes her gift isn't such a terrible burden. After all, without access to Faelan's innermost thoughts, can she ever truly trust him?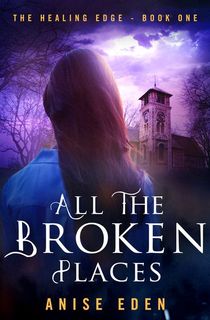 All the Broken Places
A grieving young therapist seeks healing at a mysterious treatment program in this sensual and spooky first-in-series. Winner of the 2016 Paranormal Romance Guild Reviewer's Choice Award for Best Paranormal Romance/Suspense Series, All the Broken Places follows Cate Duncan as she is entangled in the strange world of theMacGregor Group.
Run by handsome Ben MacGregor and his mother, counselors at the MacGregor group rely on unconventional psychic capabilities to heal patients. As she grows closer to the other patients and the MacGregors themselves, Cate discovers she has inexplicable powers of her own — but even with supernatural abilities, there's no magic spell to get rid of grief. Cate will have to rely on her own strength, and the help of Ben, to heal her own demons and come into her own incredible abilities.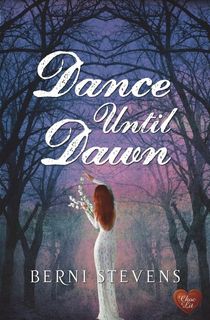 Dance Until Dawn
This is a delectable read both for fans of historical romance and fans of vampire romance. Dancer Ellie Wakefield is young, talented, and the toast of London's West End — but her life in the spotlight is abruptly ended with one bite from William Austen. During life, Ellie had no idea that her friend William was actually a 300-year-old vampire.
Now he's the only one who can possibly understand what she's going through as a newly-undead, but Ellie is too furious and betrayed to heed William's warning. For his part, William is totally unprepared for the hatred the beautiful new vampire has for him...and the growing desire he feels for her.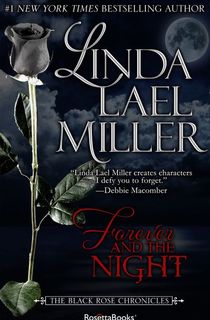 Forever and the Night
A steamy thriller with a supernatural twist, Forever and the Night follows Neely Wallace, a principled young political hopeful. When Neely uncovers the corruption of her boss — a U.S. senator — she anonymously informs on him. Now, Neely's hiding out at her family's home in sleepy New England, uncertain of where life will take her and how many powerful enemies she's made. While taking her nieces and nephews door to door for Halloween, Neely gets a surprising treat of her own. For the first time in recent memory, handsome millionaire Aidan Tremayne — the neighborhood recluse — opens his door.
Aiden is an ancient vampire who prefers to avoid the affairs of humans, but he sensed something powerful outside his front door. Neely and Aidan are immediately drawn to each other, and Aidan realizes he has a duty to protect the vulnerable young mortal. But as their hearts grow more intertwined, he will have to choose between the human woman he loves and his vampire clan.
Three Wishes
Lily Jacobs is a teenage outcast, a voracious reader, and the friend of a genie named Fazrie. Unhappy at school and at home, she wishes for a romance worthy of her favorite novels—rugged hero and rollercoaster drama included.
Years later, in walks National McAllister, a rags-to-riches bad boy who's the living embodiment of Lily's teenage dreams. Faster than you can rub a genie's bottle, they're rubbing each other up and down—though it isn't long before their road to HEA gets more twisted than their bedsheets.
Fantasy Lover
Long ago, Julian was cursed to spend eternity as a slave to female pleasure. In the present day, Grace Alexander suffers from her own curse: a sex drought that has lasted four years. On a lark, she summons her own love slave and is soon presented with the dashing Julian, whose obvious torment convinces her to set him free.
But to transform Julian into a mortal human, the lovers must spend one month denying their most basic human desires...Needless to say, they have to be crafty...and the resulting sexual tension sizzles off the pages.
The Curse of Lord Stanstead
The members of the Order of the M.U.S.E. use their supernatural abilities to protect Regency-era England. Their latest recruit is fire mage Cassandra Darkin, though her inexperience—and flaming temper—make her a dangerous liability.
Mind controller Garrett Sterling is responsible for her training, and their first order of business is to get down to business. But will the couple's bedroom heat truly help Cassandra control her powers, or will long-kept secrets send everything up in flames?
A Hunger Like No Other
Bound by fate but divided by an ancient rivalry, the feelings between werewolf Lachlain and vampire Emmaline don't exactly raise the dead. After reluctantly claiming her as his mate, Lachlain takes Emmaline to his Scottish home, where their age-old grudges surrender to a newfound tenderness.
Despite their differences and varying sexual tastes, the two monstrous mates will experience a love that transcends species, history, and hate—but leaves them howling and thirsting for more.
How to Hang a Witch
Being related to an infamous witch hunter makes Sam an outcast at her Salem high school. A Plastics-esque clique—called the "Descendants"—devote themselves to tormenting her in the name of their wronged witch ancestors. As if their vengeful hoaxes aren't terrifying enough, people with ancestral ties to the Witch Trials start dropping like flies.
Supported by her neighbor and the sexy ghost that haunts her, Sam must fight to stop the curse once and for all—or risk Salem's history becoming its present. With crazy twists, a paranormal book boyfriend, and real life history, How to Hang a Witch is its own brand of magic.
Seduced by the Storm
Wyatt never expected Faith to be more than his one night stand—but now she's fully clothed, out of his bed, and his greatest enemy. Both Wyatt and Faith are telekinetic secret agents, though their opposing alliances (not to mention their hidden agendas) make falling in love completely off-limits.
But the desire for one another is growing and they can't control it. Will they use their skills to fulfill their respective missions, or will they take their abilities back to the bedroom—and reach another kind of fulfillment? They must learn to trust one another or prepare themselves for the storm that is approaching, ready to consume everything in its path.
Pleasure Unbound
Tayla Mancuso is a badass heroine straight out of Buffy the Vampire Slayer. Longing to avenge her mother's death, Tayla has descended into the underworld, where she's known as a ruthless demon hunter. When an accident lands her in the hospital, she learns that her caretakers are the very creatures she's vowed to destroy.
But Dr. Eidolon isn't just any ole demon—he's also master of the female body—and that holds a certain appeal for a woman who's never had an orgasm...Will she let Eidolon give her his heart and the Big O, or will her prejudice triumph over her pleasure?
Dark Lover
If you're a paranormal romance fan who hasn't read J.R. Ward's Black Dagger Brotherhood series yet, then you're in for a treat. The Black Dagger Brotherhood is a society of elite vampire warriors led by Wrath, sole remaining purebred vampire. Wrath is most comfortable on the battlefield. But when Wrath's friend and comrade is killed in battle, the brutal vampire knows he has a duty to take a pause from carnage and settle his old friend's affairs — namely, taking care of a half-vampire daughter who has no idea of her supernatural heritage.
Beth Randall has no idea who the strange, compelling man is that has started paying her nightly visits. As he describes an incredible hidden world to her, Beth begins to hunger for a world she never knew existed — and a man unlike any she has met before.
The Vampire's Mail Order Bride
In a hypothetical game of "would you rather," which would be worse: death by a mobster, or marriage to someone you don't know? The choice is a no brainer for waitress Delaney who, after witnessing a brutal murder, flees New York disguised as a stranger's mail order bride.
Little does Delaney know, her new home is a haven for a host of paranormal beings—and her soon-to-be-husband has a taste for blood. Kristen Painter's novel is fluffier than a werewolf's coat, so if rom-coms are your catnip, then it's just what the vampire ordered.