Ah, young love. A time of the exciting and unknown...and more often than not, first heartbreak. Some might think teen romance books are just for young adults, but we beg to differ. More often than not, young adult love stories are some of the most exciting, endearing, heartwarming, and heartbreaking.
The following young adult romances are sure to make your heart skip a beat. From the always endearing summer love stories to those of friend-turned-crush, these teen romance novels will leave you wanting to read everything the YA romance genre has to offer.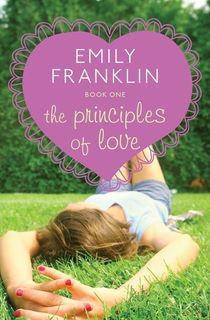 The Principles of Love
Her name is Love Bukowski, and she's the newest sophomore at Hadley Hall—the boarding school where her father is now the principal. For most of her life, Love has been raised by her single dad—and wacky aunt—which for her meant few friends ... and even fewer boyfriends. But when she steps into the halls of Hadley, she's shocked. She's never been so … seen.
Love has become popular—with cool friends and cute guys knocking on her door. But her new life isn't all it's chalked up to be, and she's now contending with loyalty to friends, love triangles, and changes at home. Through the trials of love and heartbreak, friendship and defeat, Love realizes this world may not be a fantasy after all.
The first book in The Principles of Love series, there are seven other books for readers to devour!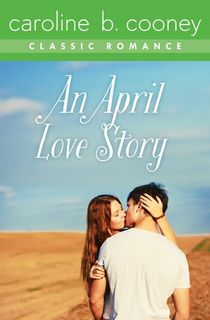 An April Love Story
When everything sophomore Marnie knows and loves is suddenly uprooted, she's furious and lost. Forced to say goodbye to her popularity, including her senior jock boyfriend, she'll have to learn to adjust to life in rural North Carolina. As if the situation couldn't get any worse, her family is moving with their friends, the Petersons—who come with their infuriating son Lucas.
But after leaving the city behind, and trying to adjust to her new life, she finds that perhaps she hasn't always been looking at everything around her—including Lucas, who may be just what she needs.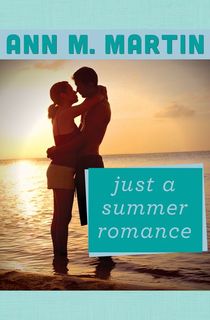 Just a Summer Romance
We all know how summer romances go: Two young people meet, fall in love over the course of the summer, and are then forced apart and heartbroken. Well, maybe this time will be different.
From the author who penned The Babysitters Club, this is a sharp-witted and honest novel about the heartbreak and ecstasy that comes with first love. Set on Fire Island, the story follows a 14-year-old girl as a summer romance is sparked between her and a completely irresistible boy.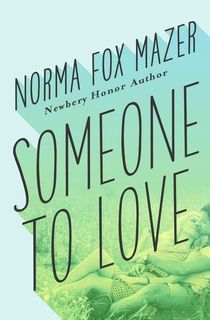 Someone to Love
College isn't what Nina thought it would be. She misses her family, her friends, and her home. Then she meets Mitch, and suddenly her college blues are cured. Before Nina knows it, she's moving in with Mitch and fully immersing herself in their new life.
But soon after this big step in their relationship, the fights begin and it seems like what was so easy to build may not be as stable as she thought. Winner of the Edgar Award, author Norma Fox Mazer gives readers an unflinching look at the real-life struggles of navigating adulthood and newfound love.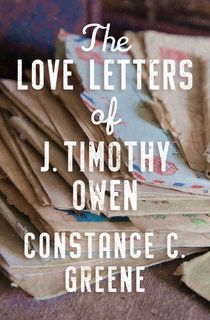 The Love Letters of J. Timothy Owen
Sixteen-year-old Tim is in love with love. What better way to express it than by attempting to pen some of the greatest love letters of all time? Then Tim meets Sophia, and is convinced it's fate. Determined to make her feel for him as he does for her, Tim begins anonymously sending Sophia copies of the world's greatest love poems and letters.
Her response isn't exactly what he expected, but he refuses to give up. After all, no one knows love better than he does...right?
Eleanor and Park
Both outcasts, Eleanor and Park meet on the bus on their way to school. By most regards, they're polar opposite, but they understand each other in ways most other people never could. Their music, their jokes, their conversations—it seems almost too good to be true. They connect instantly.
Their story is set over the course of one school year in 1986, and together they'll forge the exceptional love of two star-crossed teenagers. They know first love almost never lasts, but they're determined to try. Written by Rainbow Rowell, who is the author of both contemporary and young adult romance—including Fangirl—this story about young love will transport you back in time.
To All the Boys I've Loved Before
Since the Netflix adaptation of Jenny Han's novel hit the streaming service last summer, Lara Jean Covey (played by Lana Condor in the movie) and her tumultuous love life have become pop culture sensations. The deliciously fun book follows Lara, a shy high schooler who gets over her crushes—particularly the inconvenient one she has on Josh, her older sister's boyfriend—by writing them letters she never intends to send.
But when the letters get out, Lara finds herself in a crisis. To distract attention from the letter she wrote to Josh, Lara and one of the recipients—Peter—agree to enter into a fake relationship. Will Lara have the courage to actually let her feelings be known for once, and to risk the rejection that could come with making a fake relationship real?
I Believe in a Thing Called Love
This hilarious romantic comedy was a huge hit when it came out, landing on Best Books of 2017 lists for NPR, Seventeen.com, Publishers Weekly, and Kirkus Reviews. The story follows Desi Lee, a high school senior who's great at everything except romance.
But that's about to change. Armed with knowledge from her father's favorite Korean dramas, Desi is going to finally get the guy. Hopefully.
This Lullaby
After growing up watching her mother dip in and out of relationships (currently on husband number five), Remy takes dating seriously. Then she meets Dexter. He's the good-boy-gone-wrong, and defies every one of Remy's rules.
He is certainly not boyfriend material, and yet, she can't seem to pull herself away from him. Master of young love stories, Sarah Dessen's books are not to be missed.
Foolish Hearts
Claudia likes to keep to herself. So when she accidentally hears part of a conversation she wasn't supposed to, she finds herself on a popular girl's bad side. If she can just stay quiet, everything will blow over ... right? But then their teacher pairs Claudia and her newfound-enemy up to write a paper, and they're both forced to audition for the school's play, A Midsummer Night's Dream.
Claudia has never been pushed so far out of her comfort zone. But maybe, just maybe, it won't be as bad of a thing as she previously thought. Maybe there is something to be gained from taking risks—like the cute, goofy guy who's in the play.
The Fault In Our Stars
If you like your . Sixteen-year-old Hazel has thyroid cancer that is affecting her lungs, and to help her deal with it, her parents force her to attend a support group. It's there that she meets seventeen-year-old Augustus Waters, whose osteosarcoma is in remission, but cost him his right leg. The two fall in love—but as you can probably expect, their time together is limited.
On the Fence
Charlotte Reynolds, aka Charlie, has always been a tomboy. Raised by a single father and three older brothers, she finds herself aligning with the men in her life more so than the women. Her best friend and next door neighbor, Braden, is practically her brother. But then Charlie gets herself into a bit of trouble, and as a result has to take a job at a local boutique—throwing her head-first into the foreign world of all things feminine.
This wouldn't be so bad if she wasn't suddenly finding herself falling hard for Braden. She knows telling him could mean losing him forever. Does she risk it to show her heart, or play it safe and keep her emotions hidden?
When It's Real
Oakley Ford is rich and a celebrity—in other words, he's unstoppable. However, the media has caught wind of his mischievous ways, and started wreaking havoc on his reputation. The solution? A fake girlfriend to show the world he's finally settled down.
Meet Vaughn Bennett—the very definition of normal. Her family is strapped for money, and with what Oakley's team is offering to pay, she simply can't say no. She can put up with the snobbish music star for a few months. There's absolutely no chance they will actually fall for each other…Right?
All the Bright Places
For fans of Eleanor and Park comes another star-crossed love story that seems to be headed for an inevitably tragic end. Theodore Finch is fascinated by death, constantly thinking of ways he may kill himself. Violet Markey can't wait to graduate and leave her hometown behind—especially in the wake of her sister's death. On one fateful day, Finch and Violet meet on the ledge of a bell tower and are then paired for a school project.
They forge a connection neither have been able to establish with anyone else, and together they begin to uncover parts of themselves they never knew existed—while also giving rise to their troubled pasts.
This post is sponsored by Open Road Media. Thank you for supporting our partners, who make it possible for A Love So True to continue publishing the swoon-worthy stories you love.