We all love snuggling up with a tender tale of two people finding their happily ever after. But sometimes you want to explore romance's wild side. That's why we rounded up ten shifter romance books for your beastly reading pleasure. These purr-fect reads combine passion and intrigue with sexy, sensual shapeshifting scenes featuring lions, dragons, and bears—oh my. Ready to take a bite?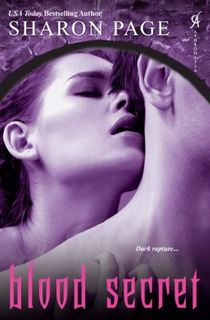 Blood Secret
New York Times bestselling author Sharon Page (Blood Red) dreams up a wickedly delicious rendezvous between a vampire and a shape-shifting dragon in this erotic tale of seduction and surrender. Lady Lucy Drake is a dragonshifter, and must do everything she can to keep her powers a secret. Yet she's also desperate to save her family—so much so that she's willing to give herself over to the dark and dangerous Duke of Greystone to pay off her brother's gambling debts.
Greystone, a dragon-slaying vampire and master of carnal pleasure, is on the hunt for far more than mere payback. He's sure Lady Drake holds the key to what he desires, and he will not stop until she surrenders to him.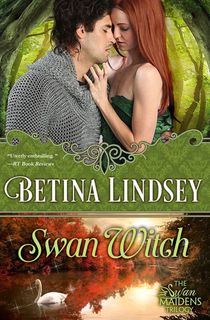 Swan Witch
RWA Golden Heart Award-winner Betina Lindsey spirits you away to an enchanted realm of warriors and shapeshifting sorceresses in this historical romance, the second in the author's medieval Swan Maidens trilogy. Raven-haired Bron mac Llyr traverses the inner kingdoms in search of Ketha, the legendary swan sister. He hopes the famed healer can mend his battle wounds and cure his heart.
Instead, he passes through the gates of Rath Morna and enters into a world of black bewitchment, where the ethereal Eithne yearns to fly free from her menacing Druid father. Will Bron and Eithne lay bare their true intentions and find freedom in the transformative power of love?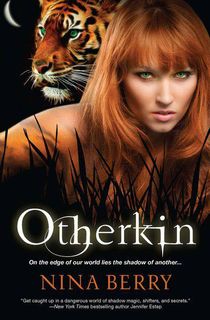 Otherkin
Nina Berry's YA debut takes you on a journey to the outer limits of our world and into the shadow of another, where secrets and shifters intertwine with budding romance. High schooler Dez follows the rules and tries to keep a low profile. But a fierce passion paces within her, aching to escape the confines of her quiet life. It isn't long before her untamed nature is unleashed.
After rescuing a charmed boy named Caleb from the clutches of an evil operation known as the Tribunal, Dez learns that she is an otherkin: a human shapeshifter capable of transforming into an animal. Caleb is an otherkin as well. Together, they must master their wild hearts and escape the operatives determined to hunt them down.
RELATED: 10 Young Adult Romance Books Readers of All Ages Will Love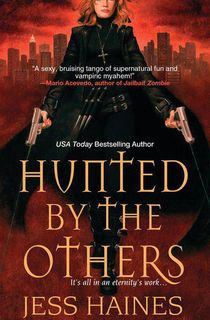 Hunted by the Others
Private Investigator Shiarra Waynest knows the job is dangerous, but the money's too good to be true. Her assignment? Reclaim an ancient artifact possessed by Alec Royce, one of New York's most formidable vampires. Waynest's client, a powerful mage named Veronica, will compensate her for her efforts—provided she survives. But after gazing into Royce's icy, alluring eyes, she knows this is no simple case.
So Shiarra calls for backup in the form of her werewolf former flame Chaz and a geeky and loveable mage named Arnold. Together, they embark on a fiery fight between good and evil through the streets of an otherworldly New York. USA Today–bestselling author Jess Haines conjures a sexy paranormal treat in this action-packed urban fantasy romance filled with vampires, shapeshifters, and one kickass detective heroine.
Hot and Badgered (The Honey Badger Chronicles Book 1)
Award-winning and New York Times-bestselling author Shelly Laurenston is a master of shapeshifting romance, penning delectable tales like The Pride Series and the Call of Crows series. Hot and Badgered kicks off her popular Honey Badger Chronicles. Grizzly shifter Berg Dunn is tasked with protecting handsome jackal musician Cooper Jean-Louis Parker. They're enjoying a quiet moment in their Milan hotel suite when an unexpected guest crashes the party: Charlie Taylor-Mackilligan drops from the sky and onto the suite balcony, naked and with a bullet wound in her shoulder.
It quickly becomes clear that she's a honey badger shifter—and that she's on the run from some very dangerous individuals. Berg's ferocious side kicks in and he tears apart the threat. He hands Charlie a shirt and his .45 luger. And just like that, she's gone. But the big bear's heart is hooked on the honey badger, and his animal instinct senses that they'll soon meet again. Bristling with action and romance, Hot and Badgered is a shapeshifting gem that's sure to get your blood pumping.
RELATED: Shelly Laurenston Shares the Inspiration Behind In a Badger Way
Feral Sins (The Phoenix Pack Book 1)
Two alpha wolf shifters pursue wild passion and control in Feral Sins, the first in Suzanne Wright's Phoenix Pack series. Taryn Warner knows all about the domineering Trey Coleman, and she's determined to resist his wolfish charms. But the alpha leader of the Phoenix Pack presents an all-too-tempting proposition: act as his temporary mate.
For Trey, the arrangement would allow him to secure valuable pack alliances through Taryn's well-connected father; for Taryn, it offers an escape from the repellant Roscoe Weston. Soon, these two strong-willed alphas enter into an uneasy alliance. But will the lupine pair keep their arctic cool and pull off the ruse, or succumb to the growing heat of their baser instincts?
Pride Mates: A Shifters Unbound Novel
Bestselling and RITA Award–winning author Jennifer Ashley crafts a wide array of enchanting tales in a number of genres, from urban fantasy and historical fiction to shapeshifting paranormal romance. Pride Mates, part of the author's Shifters Unbound series, beckons you into a midnight realm of bound hearts and unbridled desire. Shifters are outcasts, forced to wear aggression-suppressing collars and live in Shiftertowns on the outskirts of cities.
Austin attorney Kim Fraser has never met a Shifter in the flesh. But that all changes when she's assigned to represent Brian Smith, a Shifter accused of murdering his human girlfriend. The attorney journeys into Shiftertown solo to prove her client's innocence. Once there, she meets Liam Morrissey, a hard and honed Shifter with jet-black hair. Liam's never trusted a human. But something within Kim's dark blue eyes—the way they regard him without fear—draws him to her side.
RELATED: Paranormal Romance Books That Give Us Chills in All the Right Places
Mated to the Bear (Grayslake Book 1)
It's love at first bite in Celia Kyle's beloved Bears of Grayslake series. Mia's in the midst of moving into her grandfather's old home in Grayslake, Georgia when she discovers a bear cub cowering in her pantry. Mia, a half human bear unable to shapeshift, tries to console her furry and frightened houseguest. Then the cub's uncle Griss shows up on Mia's porch pounding at her door. His claws are out and he's demanding to see his nephew. It's bad news bears until hunky werebear officer Ty arrives to rescue her.
RELATED: 10 Books to Read Based on Your Favorite Romance Tropes
Moon Called (Mercy Thompson, Book 1)
Patricia Briggs crafts a rich and vibrant world suffused with fantasy and romance in her bestselling Mercy Thompson books. Moon Called kicks off the series and introduces readers to the shapeshifting heroine. Meet Mercedes "Mercy" Thompson, a skilled mechanic in Washington State. Mercy also happens to be a walker, a magical being capable of transforming into a coyote.
When a starved and desperate teenage werewolf shows up at her shop in search of help, Mercy provides shelter. But her act of kindness triggers dangerous consequences. While light on the romance when compared to other books on this list, Moon Called is a treat for shifter romance fans who love complex characters, richly imagined worlds, and one kickass heroine.
RELATED: 14 Great Contemporary Romance Novels
Dragon Actually (Dragon Kin Book 1)
Prefer high-flying, fire-breathing dragons in your shifter romance books? Check out the Dragon Kin series by bestselling author of G.A. Aiken, who also publishes under the name Shelly Laurenston. Dragon Actually is the first in the author's fiery series. Annwyl the Bloody is a fearsome female warrior, known for staining the battlefields red with the blood of her enemies. Alas, the warrior's life is fraught with peril. Soon, Annwyl suffers a grave injury during combat, only to be saved by a dragon named Fearghus the Destroyer.
As she recuperates in the dragon's lair, a passion ignites between the pair. Fearghus is intrigued by the warrior's valiant spirit; Annwyl feels secure in the close presence of the hulking beast. But the arrival of a hard-bodied knight complicates their bond. Fearghus has sent for the knight to train Annwyl back into fighting shape—and Annwyl can't help falling for the mysterious new arrival.