It's the season of ghouls, ghosts, witches and werewolves, and nothing gets the heart racing faster than a good paranormal romance novel. Never fear, though, if you're looking for a fright and a lover for the night, these supernatural romance books are just the thing to get yourself in the Halloween spirit. Battle demons, conceal dark secrets, and seduce a zombie, all while supernatural forces conspire to keep the lives of soulmates apart.
Related: 8 Romance Novels That Capture Everything You Love About Fall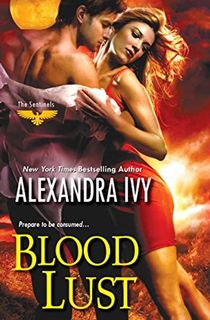 Blood Lust
Blessed and cursed by her hidden abilities, Myst has been plagued by a vision that she's destined to destroy thousands of lives. She'd always been so careful in her actions, that is, until she met the Sentinel assassin Bas.
Years later, the two are estranged and it takes their daughter Molly's abduction to bring Myst back into Bas' life. He never forgave her betrayal, but with the most important thing in both their lives at stake, they must embark on a treacherous journey to save their daughter, confront the truth of Myst's fate—and face their fierce desire for one another.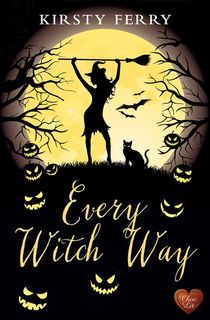 Every Witch Way
The bewitchingly beautiful Nessa inherited her true name, Agnes, from her great-great grandmother. But when peculiar things begin happening around Agnes, she begins to wonder if the rumors of Great-Great Granny Agnes being a witch were true—and if she's inherited more than just the awful name.
As if under a spell, her hunky next-door neighbor Ewan asks her to accompany him on a supernatural research trip. What ensues is a spooky Halloween adventure through Scotland's scariest destinations that bring out the magic between Agnes and Ewan in a way neither of them would have ever expected.
Related: 8 Horror Romance Books to Send Shivers Down Your Spine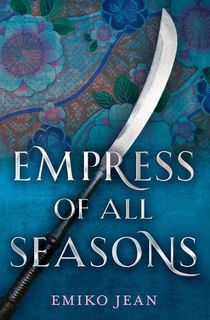 Empress of All Seasons
After a lifetime of training to become empress and marry the prince, Mari is determined to let nothing stand in her way. Especially not her true nature. See, Mari is a yokai, with the terrifying ability to transform into a heinous monster, and the emperor has vowed to destroy all of her kind.
As she fights to keep her dark secret hidden, her fate collides with Taro's, the prince who is next in line for the imperial throne, though he is unwilling to accept it. Torn between duty and love, loyalty and betrayal, vengeance and forgiveness, Mari's choices will determine the fate of the Imperial kingdom.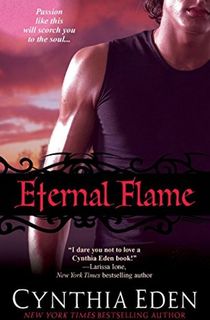 Eternal Flame
Zane Wynter is a hybrid demon who relishes in taking out the most lethal of criminals, whether human or paranormal. Capable of conjuring and controlling fire, Jana Carter is his newest target.
But there's a problem. She's sexy beyond belief and inclined to play dirty. Jana sets a passionate fire burning within Zane despite his orders to kill her. Now he and Jana must bring down his highly dangerous employers to keep their flame from burning out.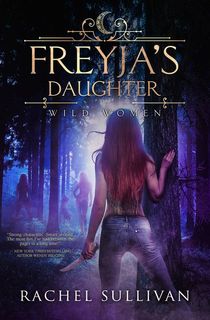 Freyja's Daughter
Bounty-hunter Faline Frey has spent her entire life hiding her huldra powers. She's got no other choice while Hunters are around every corner, enforcing centuries of compliance and oppression of the Wild Women.
That all changes the night Faline sets out for a date, hoping to get lucky—and gets screwed instead. Now her sister's been kidnapped, the Hunters are on her tail, and the only person willing to help her is her ex-lover, who has just enough ties to the supernatural world to be dangerous.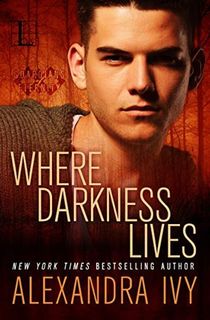 Where Darkness Lives
Six feet of pure-blooded Were, Luc is gorgeous, ruthless, and immediately stunned by Sophia's smoldering beauty. The man in him is on a mission to protect—while the wolf in him is on a mission to seduce, and possess. One problem—she's been kidnapped and he's been assigned her bodyguard.
Now Sophia's on a mission to escape her kidnappers, find her missing fourth daughter, and avoid any supernatural scandals with Luc. But Cassandra's a rare prophet, and if her life's in danger, both Sophia's and Luc's are too.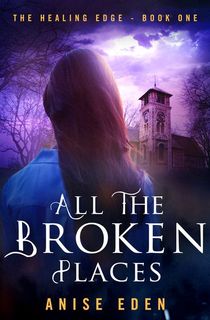 All the Broken Places
When her mother's suicide leaves Cate with a paralyzing depression, she must give herself up to the full mercy of the mysterious Ben and his family of alternative healers to save her job. As Cate's mental state and unique powers send her deeper into a dark abyss, it becomes apparent to Ben that his ungodly family means her more harm than good.
Even if true love means turning against his family, Ben decides to protect Cate from everyone who wishes to do her harm- including herself.
Warm Bodies
Julie is a blast of color in R's gray life—if you can even call it that. He's got no memories, no identity and no pulse. In fact, he was supposed to eat Julie. After all, that's what zombies are supposed to do, and she does look delicious.
But R's always been different from his fellow Dead, and now that Julie's his guest, not captive, something has bloomed inside him. Not everyone's happy with their bond though, and they'll have to fight their hopeless world for a chance to be together.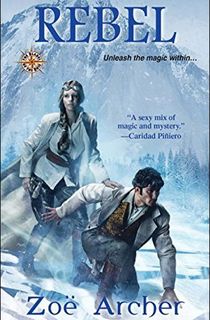 Rebel
Long ago, alongside her husband, Astrid protected the world's magic from immoral and exploitative men. But a love lost has taught her the importance of surviving on her own. Nathan Lesperance, Vancouver's first Native attorney, has always been an outsider, both among white society and among humanity itself.
When the two collide, it sets free a supernatural wildness within them both. Now it's up to Astrid to keep Nathan alive across the brutal terrains of Canada's frontier as he discovers his true abilities and she rediscovers her burning need for adventure and love.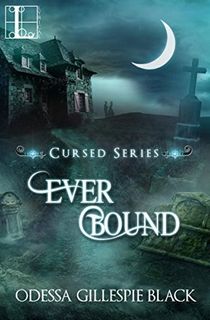 Ever Bound
The handsome Colby Kinsley makes the mistake of his life when he becomes briefly entangled with the conniving Grace Rollins. He makes matters worse when he finds himself truly falling in love with Grace's clever younger sister, Annabeth, a love as doomed as it is destined.
At first, Annabeth wants nothing to do with Colby. Then he performs an act of astounding courage and she can no longer deny her feelings for him. In a jealous rage, Grace invokes dark and powerful supernatural forces to keep the two apart, and sets the passions of all three on a tragic course, the conclusion of which will echo across lifetimes.
Related: 10 Romantic Suspense Books to Send Chills Down Your Spine
Keep Reading: 8 Phantom of the Opera-Inspired Romance Novels
This post is sponsored by Open Road Media. Thank you for supporting our partners, who make it possible for A Love So True to celebrate the romance stories you love.
Featured photo: Alex Iby / Unsplash