If you love paranormal romance, chances are you've clawed your way through a few werewolf romance books. Shifters are always hot, and werewolves are many readers' first foray into the world of shifting romance.
If you're on the hunt for more werewolves, check out one of the 20 books below. This list includes many different types of romance—steamy, hilarious, intense, and even historical—but they're all werewolf romance books that will leave you helplessly hooked from your first bite.
The Millennium Wolves
Sienna is a nineteen-year-old werewolf with a secret: she's a virgin. The only virgin in the pack. She's dead set on making it through this year's Haze without giving into her primal urges—but when she meets Aiden, the alpha, she forgets all about her self-control. Little does Sienna know, Aiden has a secret of his own…

Unlike most of our book recs, The Millennium Wolves is exclusively available on the Galatea app! All six books in the series are available in three formats: audiobook, ebook, and "immersive" ebook (with sound effects and a score that plays while you read).
Wolf With Benefits
A friends-with-benefits arrangement gets extra bite in this eighth book in Shelly Laurenston's Pride series. Werewolf Ricky Lee isn't looking for a relationship. But when he's tasked with protecting Toni, a jackal shifter, she drives him wild in more ways than one.
With family complications and a shifter killer on the loose, their road towards a happy ending is a little bumpy. Lucky for us readers, that means a lot of laughs, as well as a lot of excuses for wildly hot werewolf action.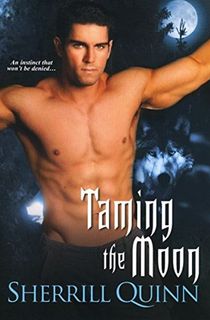 Taming the Moon
Olivia Felan may turn feral once a month, but she would never put her daughter at risk. So when an alpha werewolf kidnaps her little girl, she'll do whatever it takes to get her back—including killing Rory Sullivan.
Sully is half wolf and all cop. At first, he's more than happy to meet Olivia—but when he realizes she's as dangerous as she is beautiful, he'll need to keep his wits about him.
Burn Bright
This #1 New York Times bestseller in Patricia Briggs' Alpha and Omega series has so much going for it: a gorgeous cover, incredible reviews, and a great pairing in mated wolves Charles and Anna. In the wilds of Montana, the two werewolves must work together when another unstable werewolf attacks their pack of exiles. Filled with magic and other paranormal creatures, Burn Bright is a great choice if you love fantasy romance in general.
Bitten
Bitten is a favorite among paranormal romance fans, and it was even adapted into a Syfy TV series that ran three seasons. Elena is the only female werewolf in the world. But that's not as cool as it sounds, because she's also just trying to have a normal life with a normal job and normal boyfriend.
When Elena's pack asks her to help track some rogue werewolves, and the guy who turned her shows up and interrupts her life in Toronto, things get way more complicated. And you thought you had issues with your ex …
Shiver
For those who've read Maggie Stiefvater's other gorgeously-written young adult fantasy, it will be no surprise to learn that Shiver won or was shortlisted for many YA awards in 2010, including its Georgia Peach Book Award win.
Grace has long felt the protective presence of a yellow-eyed wolf in the woods by her house. But when she meets a boy with an uncanny resemblance to the creature in real life, her life explodes in magic. The trouble is, the boy, Sam, is a shifter who stays human only for the summer. If you can't get enough of this YA wolf romance, there are three more books in The Wolves of Mercy Falls series.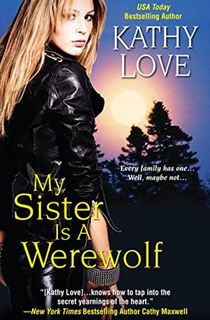 My Sister Is A Werewolf
Elizabeth Young's brothers think they have it bad as vampires, but they can't imagine what she goes through as a werewolf. Though she's working on a vaccine, it's not ready yet. And when she's in heat, the only thing that can buy her time is sex. Lucky for her, veterinarian Jensen Adler is more than willing to help her out.
A Hunger Like No Other
The second book in Kresley Cole's Immortals After Dark series, this steamy enemies-to-lovers romance won the RITA Award in 2007.
Scottish Lykae Lachlain MacRieve manages to escape torture at the hands of vampires when he's overwhelmed by the feeling that his chosen mate is near. But after he discovers small and fearful Emmaline Troy, he's shocked to realize she's not only half Valkyrie, but also half vampire. Lachlain is enraged to learn his mate is partly the same species as his torturers, and Emmaline is reluctant to give in to her desires. Their mutual denial makes for a fun, sexy read. If you're into alphas, it doesn't get more alpha than this!
Feral Sins
Love fake relationships romance? What about fake mating?
In Feral Sins, wolf shifter Taryn is headed for an arranged mating with someone she detests when she convinces fellow shifter Trey to pretend like they're true mates for a time. Trey agrees because of the political power the pairing will give him—and the knowledge that they don't have to pretend for forever. But we all known how these pesky pretend situations can lead to real passion, for humans and werewolves alike.
Born at Midnight
The first in a New York Times bestselling young adult series, Born at Midnight introduces us to Shadow Falls, a camp for supernatural teens struggling to use their powers and fit into the rest of the world. Newcomer Kylie is not sure if she belongs, but between the half-fae boy who's crushing on her and werewolf Lucas, maybe she'll find a way. The mystery of what Kylie is will keep you reading, as well as the romance and the nostalgia-filled camp setting.
Kiss of Snow
Nalini Singh's Psy/Changeling series is a favorite among supernatural romance fans, and this 10th book in the long-running series won the Romantic Times Reviewers' Choice Award in 2011 for Best Paranormal.
Powerful Psy Sienna and wolf Hawke have been drawn to each other since earlier in the series, but there have always been others in the picture. In Kiss of Snow, their relationship builds to an intense and satisfying climax as the two finally let go of their inhibitions and let the pure force of their passion show.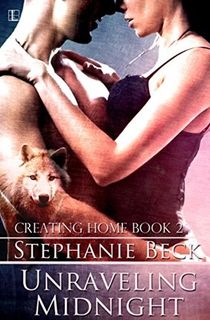 Unraveling Midnight
Scott is a single dad werewolf who's been excluded from his pack, but he'll do anything to give his kids whatever they want, including knitting lessons for his daughter. But he never expected his knitting teacher, Lucy Jamieson, to be so appealing.
Scott can tell Lucy just might be exactly what his family needs, but is he prepared to reveal his paranormal reality to her?
How to Flirt With a Naked Werewolf
Like your wolves with a dose of funny? Molly Harper's hilariously-titled How To Flirt with a Naked Werewolf will scratch that itch. Southerner Mo is new to Alaska—but she never expected her life in the northern town to include her neighbor Cooper naked on her porch in a bear trap.
Turns out Cooper is a werewolf. What's more, he's worried he's behind some recent attacks. Mo can help him sort out the mystery — but sorting out her feelings may prove a little trickier...
Blood and Chocolate
Many supernatural romances pair ordinary girls with otherworldly boys. Not so in Blood and Chocolate, a sensually-written young adult novel about Vivian, a 16-year-old coming of age as a young woman and a werewolf.
Vivian is as wild, passionate, and angry as any other teen girl, but her angst quadruples when she falls for human Aiden, who has no idea she's a werewolf. Originally published in the late 90s, this novel was the basis for a film of the same name. The 2007 movie stars Agnes Bruckner as Vivian, Hugh Dancy as Aiden, and Olivier Martinez as Vivian's older wolfish love interest and pack alpha.
One Touch of Silver
Set in 1930s New Jersey, One Touch of Silver is a delectable novella about occultist Silver Salem and the hot, grouchy man who needs her help before the next full moon. The story is a prequel to Elizabeth Cole's The Brothers Salem series about demon hunters, and this Halloween-set tale gives readers a glimpse of that series' world and the demons therein. If you're not tempted enough by the prospect of werewolf romance in a cool historical setting, there's also a psychic cat in the story.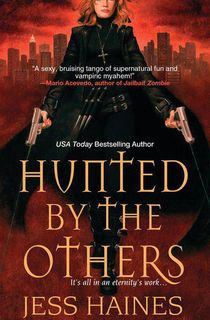 Hunted by the Others
This witty and action-packed book is just the first of Haines' four H&W Investigations novels. Shiarra Waynest is a sarcastic, kick-ass private detective who has a front row seat to watch as the Others—vampires, werewolves, and mages—step out of the shadows into the mortal world.
After Shiarra takes on a case tracking down an ancient artifact belonging to a notorious (and sexy) New York City vampire, she finds herself getting in over her head. Thrust into the middle of the age old war between good and evil, Shiarra looks for help from her ex-boyfriend, the irresistibly alluring werewolf Chaz.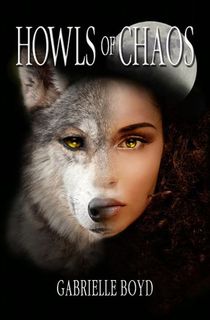 Howls of Chaos
Alexys hasn't been in nearly two centuries, but she's finally returning, and bringing her pack with her. She and her boyfriend are opening up a business together, and perhaps her life can finally be normal. But then a rogue pack of werewolves shows up, and it's up to her to help protect her hometown.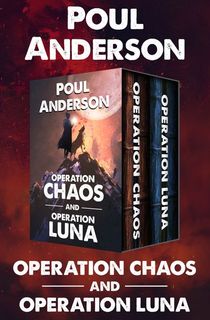 Operation Chaos and Operation Luna
Operation Chaos and its sequel Operation Luna are masterpieces of the fantasy genre. In the first novel, America is under threat by the invading Caliphate forces and their dangerous genie in a bottle. Werewolf Steve Matuchek and skilled witch Ginny Graylock are all that stands between America and its destruction.
In the follow-up novel, readers follow Steve and Ginny as their relationship has blossomed into a full family. However, having children doesn't mean the magical threats have stopped. In an alternate history timeline, the two of them must work against a plot to sabotage America's first manned mission to the moon.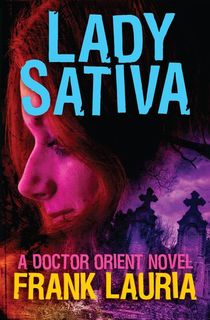 Lady Sativa
This erotic and chilling adventure is the third of the Doctor Orient novels written by Frank Lauria in the 70s. Plagued by the werewolf's disease, Doctor Owen Orient's desperate search for a cure has him stumbling down a dark path of bloody violence and tantric sex. When Orient crosses paths with the psychic-powered Lady Lilith Sativa—"the Moon Lady"—on her quest for the secret to eternal youth, he becomes entangled in a dangerous and murderous web.
The wolf becomes the hunted as Lady Sativa's powers rise with the full moon. An enticing dance between suspenseful chills and sensual thrills, this novel keeps you squirming in your seat.
The Wolf's Mate Book 1: Jason & Cadence
This book is full of agonizing, achy angst and steamy, sweat-inducing werewolf loving. For fourteen years alpha wolf Jason and hybrid wolf Cadence have lived apart despite being marked as mates. Though Cadence is consumed by love for Jason, the other wolf pushes her away every time they get close. There is so much more to their story than the increasingly frustrated Cadence understands, and as other suitors start to move in, Jason is desperate to recover the memories that his mate has lost.
If the electric romance between the rugged Jason and sassy Cadence left you wanting more, Butler's Wolf's Mate series contains six other installations which follow different sexy couples as they howl at the moon.