Fans of paranormal romance know that if there's one author you need to have on your radar, it's Rebecca Zanetti. From shifters and vampires to steamy post-apocalyptic love stories and even titillating thrillers, Zanetti has conquered the genre.
With so many titles to her name, you might be wondering where to get started with Rebecca Zanetti's books. But fret not. We've rounded up eight of her can't-miss titles, and we guarantee you'll be swooning and sighing after your own tall, dark and handsome lover when you finish these books.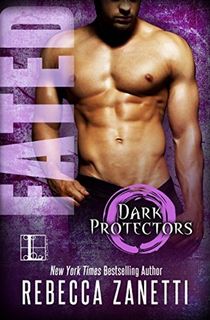 Fated
If you're looking for an unforgettable paranormal romance series, Rebecca Zanetti has you covered.
The first book in the Dark Protectors series, Fated follows Cara Paulsen, single mother and strict believer in science, who never expects to find herself at the altar of a shotgun wedding, getting married to a vampire.
When Talen shows up on Cara's doorstep claiming he's there as protection, Cara can hardly believe it. But she'll do anything to protect her daughter, even if it means putting up with an insufferable immortal. But as the two grow closer, sparks of love, not hate, begin to fly.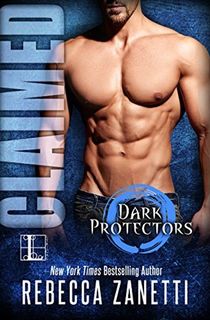 Claimed
The follow-up to Fated introduces readers to Emma Paulsen, geneticist by day, psychic by night. Haunted by dreams of a mysterious, beautiful vampire, Emma finds herself immersed in a deadly battle between a vampire race when that very man comes to save her from the clutches of evil.
A virus is ravaging the vampires' world, and only Emma knows how to stop it in its tracks, even if it means tearing the vampires apart for good. But Dage Kayrs has finally found his fate in her after three-hundred-years of searching for a mate, and he's not planning on giving her up any time soon, no matter the cost.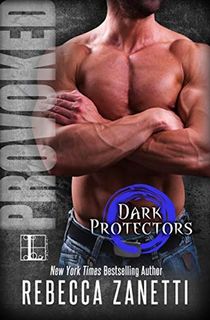 Provoked
Jase Kayrs has been missing for six years. When his older brother sets out to find him once and for all, he finds that he'll have to rely on an unlikely source: a vegan pacifist with no interest in getting herself involved in a vampire war.
But Amber is Jase's only hope, and Kane won't let her go so easily. As the two take off together in search of answers, they'll discover that opposites really do attract.
A Dark Protectors novel, fans of Rebecca Zanetti's series will gush over this sweet and sexy pair.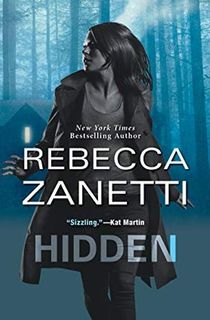 Hidden
For fans of Rebecca Zanetti looking for a little something different, this romantic thriller will have your heart pounding.
Pippa Smith may be off the grid, but she's finding new ways to entertain herself. Such as staring at and longing for her sexy new neighbor, Malcolm West.
Since escaping from a cult, all her life has known are the secure, nondescript cabin walls of her safe house. But she has no idea that Malcolm, an undercover cop escaping from his past, has been set up to find her. And when these two intertwine, sparks—and bullets—will fly.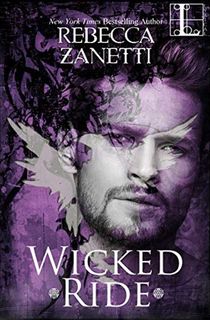 Wicked Ride
Alexandra Monzelle needs no help from anyone. A Seattle vice cop, she's perfectly capable of taking care of herself, professionally and personally. But newly-arrived Irish biker Kellach seems to be no match for her wills.
When Kellach finds himself at the heart of a dangerous and powerful crime ring, he begins getting in the way of Lex's successful investigation. Lex finds herself growing more and more attracted to him, but she has no idea what an affair with this immortal bad boy may bring…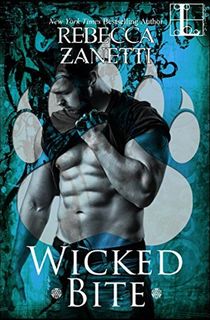 Wicked Bite
The final installment in the Realm Enforcers series, Wicked Bite is the swoon-worthy paranormal romance you need to pick up next. Whether you're reading it on its own or finishing out the series, it's sure to get your blood pumping.
As Nessa Lansa begins the hunt for the brutal beast killing her fellow witches, she finds herself drawn headfirst into the arms of Bear, the Grizzly club's leader. But Bear doesn't trust her, even if he does lust for her. And when these two begin using each other for their needs, both personal and physical, they may find that this desire runs too hot to put out.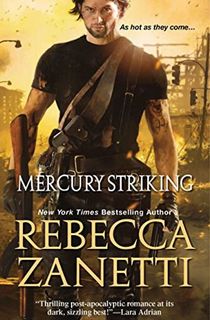 Mercury Striking
The first book in the Scorpius Syndrome series, Rebecca Zanetti's gritty post-apocalyptic romance will have you searching for your own handsome hero in these dark times.
After a plague devastates Los Angeles, Lynne Harmony must travel across barren lands and ruined towns, with nothing but rumors and hopes to guide her, in search of the only man who may be able to save her. But once Lynne finds Jax Mercury, she'll discover that he's just as dangerous as he is gorgeous…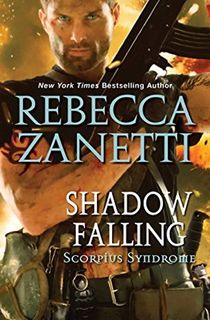 Shadow Falling
Vivienne Wellington would not be in this situation if the bacteria ripping through the country had never nearly claimed her own life. But when this former FBI profiler wakes up from a drug-induced haze to discover herself held captive by a mysterious—yet alluring—man claiming to have rescued her, Vivienne's shaky faith becomes even shakier.
Raze Shadow seems like the bad guy. And maybe he is. Handsome, secretive, and brutal, Raze is uninterested in telling Vivienne anything real about himself. But the way these two fit in each other's arms is real enough, and for now, it will have to do.
This post is sponsored by Open Road Media. Thank you for supporting our partners, who make it possible for A Love So True to continue publishing the stories you love.