What draws us to the idea of monster romance? Is it the illicit nature? Is it the chance to explore and understand a world other than our own? Is it the feeling that no other human being will truly understand us, but somehow this werewolf (or fae, or vampire, or dragon, or orc, or fishman) does?

If there's one thing that I learned from watching the Shape of Water (and really, from a lot of the rest of Guillermo del Toro's filmography), it's that loving a monster isn't about wanting to change them—it's about accepting them. Whether or not this acceptance is a journey that the heroine faces herself or must overcome with the monster varies from story to story in this roundup. If you're looking for a new monster romance fix, we've got you covered.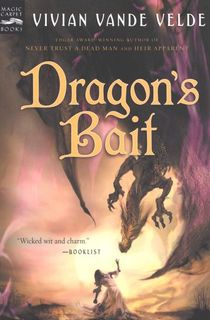 Dragon's Bait
Falsely accused of being a witch, Alys is not to be burned at the stake. Rather, the cruel villagers have sentenced her to be left on a hillside and consumed by the dragon that lives nearby. As she waits in the rainy, chilly night, Alys contemplates the best way to get revenge on the people that have wrongly cast her out. In the midst of these plans, Alys is overtaken by the dragon.

Rather than eating Alys as the villagers expect, the dragon shapeshifts—into a young man named Selendrile. Selendrile finds the villagers as abhorrent as Alys does, and gives her the chance to get the revenge that she seeks. Alys leaps at this chance to team up with him, knowing that together, they can teach the village a lesson. She's also eager to learn about this mysterious being that's willing to save her life—if only for the purpose of meeting their shared goal, of course.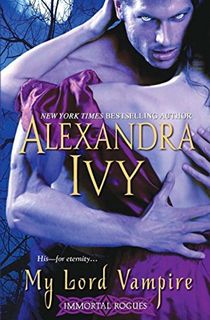 My Lord Vampire
This is the first book in the Immortal Rogues trilogy. This Regency romance follows Gideon Ravel. He is a centuries-old vampire, and one of the Immortal Rogues: a trio of vampires that are bound to protect vampire-kind. Gideon's tasked with gaining the trust of Lady Simone Gilbert, a woman at the very top of London society.
Related: 25 Vampire Romance Books with Serious Bite

Simone could have everything that she could ever want—the favor and undivided attention of London society. Unbeknownst to Simone, she's also in possession of an incredibly powerful amulet. Gideon is sent to protect Simone and the amulet. However, this immortal guard must take care not to fall victim to his mortal desires.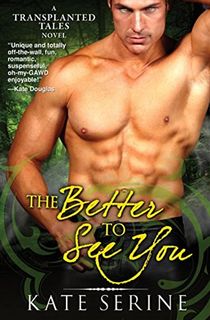 The Better to See You
Who's afraid of the Big Bad Wolf? Not Lavender!...Though, maybe she should be. When a spell goes awry, fairytale characters are brought into the real world—characters like Seth, the Big Bad Wolf. He's really not as bad as everyone makes him out to be, though! That little incident with Little Red Riding Hood was just one big misunderstanding.

Lavender knows what it's like to get a bad rap—she's Cinderella's former fairy godmother, and her botched spell is the reason they're all in this mess. She finds herself drawn to this brooding wolfman. But when bodies begin to turn up near the sanctuary for misplaced fairy tale figures, Lavender starts second-guessing her trust in Seth.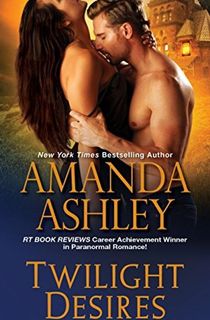 Twilight Desires
We all had a Twilight phase at some point or another (and if you say that you didn't—you're lying. Hating Twilight counts as a Twilight phase). Sofia Ravenwood is just like the rest of us: she had a vampire phase. But where we (probably) drew the line at being Team Edward or Team Jacob, Sofia cut ties in her interest in vampires when they attacked her family.

Sofia is still staunchly anti-vampire, but she agrees to meet with Ethan Parrish, a man that was turned against his will. Ethan is still grappling with the loss of his humanity. Sofia's distrust in vampires remains, and Ethan's desire to be human lingers. Can these two find a common ground?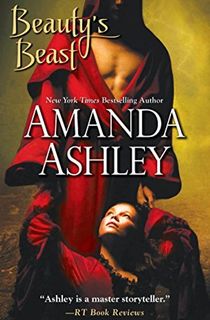 Beauty's Beast
This retelling of Beauty and the Beast has hints of the Phantom of the Opera woven throughout its narrative. Kristine finds herself married to and at the mercy of the Demon Lord of Hawksbridge Castle. Erik has been cursed by his mother-in-law to slowly transform into a beast after the death of his first wife.

Kristine must learn to adjust to life with this new husband—a mysterious, reclusive man who wears a mask, and a glove on his left hand.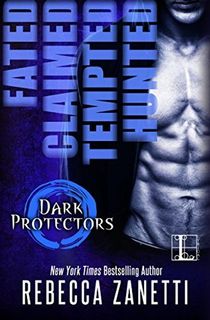 The Dark Protectors
The Dark Protectors are vampires, all destined to mate with human women for the rest of their lives. Each book follows a different couple, introducing you to a new Dark Protector and their mate. The heroines are as interesting and dynamic as their vampire mates, so if you're looking for a series with tough female leads to act alongside their heroes, these books are for you! This four book series includes Fated, Claimed, Tempted, and Hunted.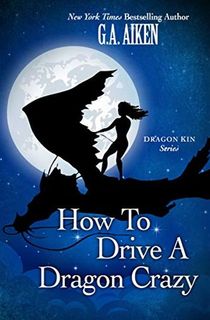 How to Drive a Dragon Crazy
Izzy's been interested in Eibhear the dragon since she first laid eyes on him, when she was just sixteen years old. Now, nearly ten years later, she's grown in strength and wisdom—a fully-fledged general in Mad Queen Annwyl the Bloody's army. Eibhear is not the same young dragon he once was, either. He's now known as Eibhear the Contemptible, and is one of the most feared warriors in the Dragon Queen's army.

Izzy has her own duties for the Queen to focus on. She has no time for Eibhear, or her feelings for him, to rear their bright blue head. But like it or not, he's just come flying back into her life.
Warm Bodies
Oh Romeo, Romeo...Why art thou a Zombie, Romeo? Well, in R's defense, he didn't choose to be a zombie, it just sort of...Happened. Blame the plague that ravaged society. R has no real memories of how he came to be a zombie, he just is one, now. He lives in an abandoned plane at the airport, shambles around and rides escalators in his spare time. He has no real drive. But all of that changes when he meets Julie.

Julie is a human—a living, breathing, pulse-having human, just like R used to be. R takes Julie hostage, rather than simply eating her the way he's supposed to. He can't explain it, but Julie has made R feel alive again.
Mrs. Caliban
Dorothy Caliban is trapped in an unhappy marriage. She and her husband Fred are so unhappy that they can't even find it in themselves to get a divorce. Fred is hardly keeping his disinterest in Dorothy—or his extramarital affairs—a secret. Dorothy is lost, and doesn't know where to turn for comfort...Until a tortured six-foot-seven-avocado-loving frogman appears in her kitchen.

Larry has escaped from a laboratory. Like Dorothy, Larry is need of understanding, and comfort. They both just happen to find it in the most unlikely places.

Related: 7 Romantic Movies Like The Shape of Water
The Lady and the Orc
Lady Norr has become a captive of the Orc captain Grimarr. She's just a pawn though—Grimarr doesn't want her for anything, except her ability to draw in Lord Norr. Grimarr is a barbaric leader, a terrifying beast that draws up feelings that she never had in her marriage to her lord husband.

As Lady Norr is taken to Orc Mountain, she's forced to make a choice: accept as dull a captivity as her live with Norr, or surrender to pleasure at Grimarr's hands.
A Court of Thorns and Roses
Feyre could've never known that killing a wolf would open her eyes to a new world—and taught her that everything that she was ever told about the Fae was wrong. A faerie carts her off to a different realm filled with the Fae, whom she was raised to fear. Feyre is forced to remain as a punishment for her actions. Feyre adjusts to life with her captor, Tamlin.

Her feelings toward Tamlin begin to take on something warmer, even as an ancient darkness threatens Tamlin's life—and the lives of all Fae.

Related: You Need to Read Sarah J. Maas' A Court of Thorns and Roses
The Scorpion's Mate
Being abducted by an alien race may not be thing that's ever happened to Claire. Sure, it's a bit of an inconvenience, but she's never really played well with other people. When she's captured, thrust into an alien research facility, and a genetically modified alien soldier named Thrax declares that she's his life-mate, she's just a little mistrusting.

This scorpion-like being is a bit on the demanding side, what with his insistence that Claire now belongs with him. Claire will go along with the ride for now, if only for a chance to return to Earth—a place where this alien being will never fit in. But despite the fact that she's only going along with this plot to get back home, Claire soon finds herself in Thrax's thrall.