The first season of Bridgerton has dazzled audiences and critics alike, with Netflix proclaiming that the series is already one of the all-time most watched shows on their platform.
This is great news for romance readers, who have been crying out for more adaptations of their favorite novels for decades. If Netflix or any other network is hoping to jump on this bandwagon, then we have a few recommendations for romance book series that should be adapted for TV next.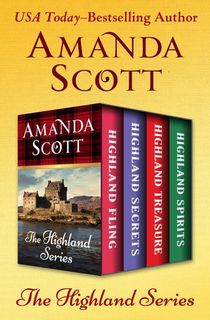 The Highland Series
As Outlander has already proven, audiences are hungry for some Scottish historical romances. We could list potentially hundreds of titles here that would fit the bill for a Bridgerton-esque adaptation, but we're going with Amanda Scott's Highland quadrilogy.
It has everything you could possibly need: clan battles with the English, fiery Scottish heroines, alluring heroes on both sides of the war, and the rolling hills of a picturesque nation in strife.
If you like your tropey Highland tales, then Scott is here for you. Hey, we need something to devour in-between Outlander seasons!
RELATED: 4 Great Scottish Romance Novels (Chosen By an Actual Scottish Person)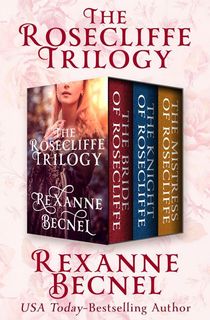 The Rosecliffe Trilogy
If Bridgerton inspires nothing else, we hope it will open up the world of classic and truly old-school romance novels to the world, and Rexanne Becnel's historical romances would fit the bill for that.
Her Rosecliffe trilogy takes place in Wales during the reign of the English King Henry, with the Baron Rand Fitz Hugh fighting to claim the country for his monarch. Josselyn ap Carreg Du is prepared to marry a man she hates, if it will help unite the various Welsh lands against the English forces. But before she can do that, Rand kidnaps her.
The Rosecliffe books tackle an oft-overlooked area of history, one that seldom appears in any genre, much less romance.
RELATED: 8 Romance Books for Fans of Julia Quinn's Bridgerton Series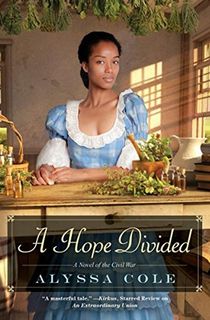 A Hope Divided
Alyssa Cole is an author who can seemingly do anything, whether it's dystopian romance, royal contemporaries, or modern horror.
Her Loyal League trilogy sees her in historical territory, exploring the Civil War and an organization of spies changing the course of history.
Cole's skill lies in how she refuses to soften history, especially the brutality of American slavery, yet finds the spaces in-between the harsh reality of the past for humanity and passion. It seems like an impossible balance, but Cole makes it seem effortless with her deft touch and sharp focus.
RELATED: Read an Excerpt from Alyssa Cole's An Extraordinary Union
The Feminine Pursuits Series
The Lady's Guide to Celestial Mechanics
Bridgerton has smartly diversified its scope in terms of race and sexuality, with a subplot centering on a friend of Benedict who has a secret male love he must hide from the world.
Many wonderful historical romances offer LGBTQ+ inclusive narratives typically missing from period dramas.
Olivia Waite's ongoing Feminine Pursuits series does just that, telling the stories of women who love one another to the backdrop of societal scorn.
Waite's books include female astronomers, beekeepers, and translators fighting patriarchy and finding solace with one another in beautifully slow-burn tales. It would be perfect for TV.
RELATED: 10 Queer Regency Romances, Because History Wasn't Hetero
The Psy-Changelings Series
Slave to Sensation
Few paranormal romance authors have reached the creative heights of the iconic Nalini Singh. Her worldbuilding is so intricately detailed that she makes even the most fantastical ideas seem grounded in our reality.
The world of the Psy-Changelings is one of emotionless telepaths with generations of power and mental strife, versus the more primal world of animal shifters with whom they share an uneasy co-existence.
Singh's long-running series could go in so many directions as a TV show thanks to its diverse and richly developed array of characters, relationships, and battles. Even after close to 15 years and 19 books (plus a slew of short stories and spin-offs), Singh brings freshness and plenty of surprises to the Psy-Changeling world. It's the stuff of TV dreams.
The Iron Duke
Meljean Brook is famed for her luscious worldbuilding, whether it's her brutal high fantasy novels written under the pseudoym Milla Vane, or her paranormal blending of angels, demons, and vampires with the Guardians saga. Her foray into steampunk, however, is the one we most covet a small-screen adaptation of.
The Iron Seas combines alternate history, air pirates, Victorian mystery, swashbuckling romance, and high-octane action. It's practically begging for a big-budget adaptation, and even the most pessimistic romance-haters would be brought over to the happy-ever-after side by the Iron Seas.
RELATED: Swashbuckling Pirate Romance Books That Will Leave You Swooning
A Rogue by Any Other Name
Sarah MacLean's historical romances have delighted many a reader , and it's hard to pick just one series that would make a wonderful TV show. Really, we could list them all here, but we've gone with the Rules of Scoundrels quartet.
Four aristocrats exiled from decent society now rule the scandalous underworld of London, providing fun and pleasure for the right price. Of course, each finds a love ready to match them beat for beat, and often in the most shocking and passionate ways.
MacLean's books are witty, deftly layered in terms of issues of class and womanhood, and intricately plotted. Plus, they're seductive in a way that would make even Bridgerton flush with jealousy!
Forbidden
Where would romance be without the indelible contribution of the legendary Beverly Jenkins? Her work has all too often been slept on by readers, but there's no excuse for overlooking her adaptation potential.
Set in the Old West, one of Jenkins' most recently-published series tackles the mythos of the era and subverts its deep-seated falsehood surrounding gender, race, power, and love. The four novels are full of potential to revive the Western beyond its white male default mode, and would appeal to lovers of Virgin River and Bridgerton alike.
Lord of the Fading Lands
Game of Thrones proved that high fantasy could be done to achingly detailed perfection on the small screen, so why not open the doors for a series like C.L. Wilson's luscious Tairen Soul novels?
They're cut from the same cloth as their genre counterparts, but with a more passionate slant that is often lacking from those titles. The eponymous Fey King, Rain Tairen Soul, laid waste to the world in the name of vengeance for his lost love a thousand years ago.
Now, he has reawakened to deal with a new threat, and the possibility of newfound love courtesy of Ellysetta Baristani, a woodcutter's daughter. Wilson's work harkens back to old-school fantasy with its sweeping lore and political intrigue, and the chance to see this lavish world on the small screen should excite many a romance or fantasy lover.
This post is sponsored by Open Road Media. Thank you for supporting our partners, who make it possible for A Love So True to celebrate the romance stories you love.
Featured still from "Bridgerton" via Netflix