Many of our favorite romance movies only exist today because someone had the bright idea to translate a beloved novel to film. From literary classics like Pride and Prejudice to contemporary tearjerkers like P.S. I Love You, the romance genre is highly adaptable to the big screen. When we're not thanking genre giants like Nicholas Sparks for fueling directors' imaginations, we're scouring our bookshelves to imagine what could be next to appear on the big screen. With that in mind, here are the top romance novels with the potential to join the ranks of your favorite movies. Take notes, Hollywood.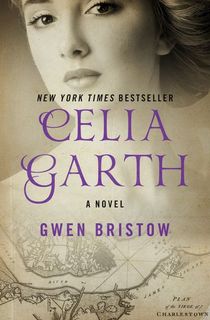 Celia Garth
A breathtaking romance that's earned comparisons to Gone with the Wind, this New York Times bestseller would make a riveting on-screen period piece. On the brink of the American Revolution, Celia is a young woman living in Charleston, South Carolina. Her days are dull and she longs for some excitement–a wish she grows to regret when the British invade and capture Charleston. Celia becomes a spy for the rebel cause, all while entangled within a love triangle between her fiance and a flirtatious new man.
RELATED: The Best Historical Romance Novels That Will Steal Your Heart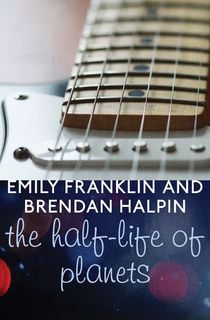 The Half-Life of Planets
Popular movie adaptations like The Fault in Our Stars and To All the Boys I've Loved Before have proven the great on-screen potential of young adult romance books. (There's even a Bollywood adaptation of TFIOS in the works!) Another adaptation we'd love to see is The Half-Life of Planets, which is "just about right for fans of John Green," according to Booklist.
Teenagers from different walks of life cross paths in this sweet novel. After earning a reputation for herself as a "kissing addict," aspiring planetary scientist Liana is taking a break from boys to focus on studying. Then she meets Hank, a music fan who owes his awkwardness around girls to Asperger's syndrome. An unexpected friendship develops, and Liana finds herself rethinking her kissing boycott.
Related: 13 YA Books for Fans of John Green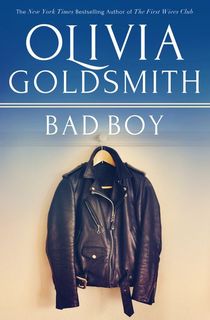 Bad Boy
Close friends Tracie and Jonny are just that–friends. Every Sunday, they meet over brunch to catch up and swap stories about their dismal love lives. Tracie has a habit of falling for bad boys whose devastatingly good looks can't disguise the fact that they treat her poorly. Meanwhile, Jonny is a sweet guy who's constantly relegated to the friend zone. When Jonny asks for help in overhauling his image and transforming into the sought-after bad boy, Tracie is more than happy to comply. But as she helps make over her best friend into a heartbreaker, complete with leather jacket, she begins to realize that she liked him just the way he was. This book checks all the boxes for a great romantic comedy, from hilarious makeover scenes to unexpected chemistry between friends who long to be more.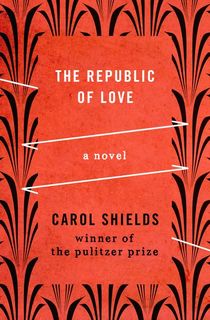 The Republic of Love
Who doesn't enjoy a good love story proving that opposites attract? In this case, the opposites are a late-night radio talk-show host who's been divorced three times, and a mermaid-obsessed folklorist who's had a string of live-in boyfriends. Though they couldn't be more different, the two are united in their belief that finding lasting love is a hopeless endeavor. That is, until they meet each other. Though the road to romance is rocky, this unlikely duo finds something worth fighting for. The Republic of Love has the potential to delight even the most seasoned rom-com devotee. The book takes a critical look at romantic tropes, like love at first sight, before embracing them wholeheartedly. It makes for a fun story that's satisfying without being corny.
Paradise
A perfect blend of danger, drama, and sexual tension, Paradise would make for a heart-pounding film. Matthew is a self-made man who can't forget his brief but passionate marriage to heiress Meredith Bancroft, which ended in heartbreak. Torn apart by circumstance, the two find themselves face-to-face over a decade later, when the Bancroft empire is under siege. Years may have passed, but their mutual desire hasn't cooled. An epic love saga, this story follows Matthew and Meredith's second chance at happily ever after, if they're brave enough to take it.
Related: 10 Millionaire and Billionaire Romance Books You Won't Be Able to Resist
I Owe You One
This novel has a "meet cute" moment in a coffee shop, so it's safe to say it was destined for a film adaptation. While that one scene may be a thoroughly enjoyable cliche, I Owe You One is unique in its empowering storyline. Fixie Farr is used to sacrificing her own needs in order to pick up her siblings' slack. One day at a coffee shop, she saves a stranger's laptop and he scribbles down an IOU. Not accustomed to accepting favors for herself, Fixie uses the IOU to request that the handsome stranger, Sebastian, connect her childhood crush with a job at his company. Eventually the tension between Fixie and Sebastian starts to boil over, until she's forced to choose between her family's wants and needs and her own.
One Day in December
Love Actually has ruled the holiday romance genre since 2003, but One Day in December could give it a run for its money. This novel will indulge you in a tale of love at first sight; when Laurie sees a stranger through a bus window, she knows he's "the one". Then her bus drives away, leaving her to wonder what became of her mystery man. Well, she finds out at a Christmas party, when she's introduced to Jack, her best friend's boyfriend–and the man who she's been searching for all this time. The novel follows the lives of Jack and Laurie for the next decade, through years that are full of yearning, heartbreak, and inextinguishable hope that they'll get their love story.
A Bollywood Affair
A true comedy of errors, A Bollywood Affair centers around Mili and Virat, who haven't seen each other since they were betrothed as children in India. Twenty years later, Mili is a student studying in America, trying to reconcile her liberal education with her sense of familial duty and the expectation that she'll reunite with her long-awaited husband. Meanwhile, Virat believed their marriage was annulled years ago and has married another woman. When the discrepancy is discovered, Virat's brother Samir, a famous Bollywood director, visit Mili to convince her to sign divorce papers. His goal falls to the wayside when he finds himself falling for Mili. With settings in both the U.S. and India, we'll leave it up to Hollywood and Bollywood to decide who will adapt this novel to the screen.
Related: 7 Marriage of Convenience Books That Prove Love Works in Mysterious Ways
Every Breath
So far, 11 Nicholas Sparks books have been translated to screen. Keep 'em coming! Every Breath concerns itself with a fated meeting between two strangers. Stressing over a stagnant romantic relationship and an ill father, Hope spends a week at her family's beach cottage in North Carolina to think about her future. There, she meets Tru, who's coming to terms with his mother's death and experiencing a whirlwind of emotions after receiving a mysterious letter from a man claiming to be his father. Hope and Tru feel an instant connection, just as their personal lives are crashing down. Can they make their relationship work despite the mounting pressure?