If you're one of the reportedly millions of viewers who's become hooked on Netflix's adaptation of Robyn Carr's Virgin River book series, then chances are you're on the hunt for some small-town laid-back contemporary romances.
That mixture of picturesque surroundings, charming locals, and low-stakes drama mixed with high emotional force has proven enticing to even the most romance-skeptical audiences.
These nine books likeVirgin River will make the wait for season three a little easier.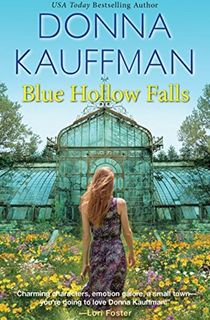 Blue Hollow Falls
Sunny Goodwin never knew her father, having been raised her whole life by her free-spirited mother.
So, she's somewhat surprised when she discovers that she's inherited a silk mill in the town of Blue Hollow Falls, located among the Blue Ridge Mountains of Virginia.
Her initial plan is to sell the mill and get on with her life, but she finds herself drawn to the ramshackle greenhouse on the property, and to Sawyer Hartwell, an Iraq War vet who wants to see the mill put to good use.
RELATED: Bestselling Romance Author Donna Kauffman Passes Away at 60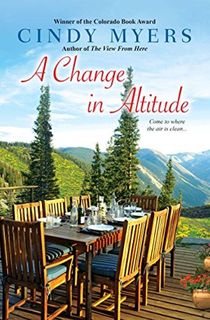 A Change in Altitude
Cindy Myers's Eureka series takes romance readers to a small town nestled in the picturesque mountainous landscape of Colorado.
Eureka's mayor, Lucille, has a lot on her plate between the town's upcoming wedding of the century, and a major movie producer in town scouting locations (and potential stars.)
On top of that, the mine that the town sold — believing it to be a dud — has turned up literal gold. Lucille needs to keep Eureka's finances in line, all while Maggie and James prepare for wedded bliss and their soon-to-arrive baby.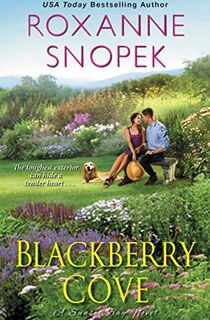 Blackberry Cove
The final book in the Sunset Bay trilogy, set on the beautiful coast of Oregon, centers on Sanctuary Ranch, a refuge for stray animals.
Disgraced journalist Jonathan Byers heads to Sunset Bay, where he hopes to encourage his aging father to leave the small town in favor of a retirement community.
His father is backed up by Abby Warren, the gardener at Sanctuary Ranch, and a woman who immediately intrigues Jonathan's personally and professionally.
Maid for Love
The highly prolific Marie Force balances her bestselling romantic suspense Fatal series with her softer, gentler Gansett Island saga (currently 21 books long!)
Maddie Chester wants out of the small town she's spent her entire life in, hoping to get as far away from the bad memories and vicious rumors as she possibly can. It seems that things can't possibly get any worse, until she's knocked off her bike by Mac McCarthy, the so-called golden son of Gansett Island.
Guilt-stricken, Mac moves in with Maddie to play nurse until she's back on her feet, and maybe — just maybe — she'll discover there's no place like home.
Chasing Perfect
Fool's Gold, California, is a welcoming community in the foothills of the Sierra Nevada. The only problem is that the women greatly outnumber the men, and that just won't do.
City planner Charity Jones is tasked with making Fool's Gold enticing to outsiders, but she's already fallen in love with its charms, which include the town's hottest bachelor, former world-class cyclist Josh Golden.
With no fewer than 20 books in the series (plus a bunch of novellas), you won't run short of Fool's Gold stories to amuse you.
The Next Always
Nora Roberts, the grand dame of the genre, has more than her fair share of contemporary romances, but we went with her Inn Boonsboro trilogy for its mixture of small-town charm, interior decoration porn, and real-life ties.
The Montgomery brothers are renovating the historic inn of Boonsboro, with architect Beckett in charge. He's focused on fulfilling his family legacy, but finds himself distracted by the return of Clare, the woman he's had a crush on since his teens.
Romance fans can actually visit the real Inn Boonsboro, renovated and run by Nora herself, for the full romance experience!
RELATED: Second-Chance Romance Books That Will Make You Believe in Love
Simply Irresistible
Maddie's life fell apart when she broke up with her boyfriend and lost her job. She needs a fresh start, and finds it in the form of the inheritance left for her by her late mother: a crumbling inn situated in a tiny town on the coast of Washington.
It's perfect, except for the fact that it's on the verge of collapse and needs a serious renovation. Step forward a very handsome contractor, and soon Maddie has to worry about her personal life as well as her professional one. Simply Irresistible is book one of twelve set in Lucky Harbor.
RELATED: 10 Erotic Historical Romance Novels You Haven't Read Yet
Bring on the Blessings
One of the true queens of romance, Beverly Jenkins is best known to readers for her historical novels, but she's also the brains behind the long-running Blessing series, which will more than please Virgin River lovers.
Set in the fictional town of Henry Adams, a Black-founded town in Kansas, the first book follows Bernadine Brown as she takes her sizable divorce settlement and puts it to good use rebuilding the historic town that has fallen on hard times.
Not everyone is on board with her big plans, but Mayor Trent July wants to help her preserve the precious legacy of his home.
RELATED: 10 Black Romance Authors You've Been Missing Out On
Snow Angel Cove
Small town romances and Christmas go together like a horse and carriage, as demonstrated by RaeAnne Thayne's Haven Point series.
The first novel follows Eliza Hayward, who's stuck in the gorgeous town with her sick young daughter and a depressing lack of employment opportunities.
Tech mogul Aidan Caine doesn't seem like a Christmas miracle to Eliza at first, not when he almost ran her over with his car — but they soon find in one another something they both sorely need.
RELATED: 12 Can't-Miss Clean Romance Novels