Is there any setting more perfect for a romance than Scotland? It's a land of brutal and brooding beauty—two qualities shared by the heroes in each of these romances. Ranging from an unforgettable historical romance set in the 14th century, to a sensual paranormal saga, these must-read stories all feature an absolutely irresistible highland hero.
If you're hungry for stories of fierce warriors and independent female protagonists—set against the unforgettable backdrop of historic Scotland — these highlander romance novels will leave you sated.
The Bride Chooses a Highlander
The third book in the McKennas series by Adrienne Basso, The Bride Chooses a Highlander follows the independent Lady Katherine. Due to a promise her father made to her mother, Katherine has been granted the unconventional right to choose her own husband. But at 22, she still hasn't found a man to capture her heart.
Then Lachlan MacTavish, a laird from an enemy clan, unexpectedly comes to Katherine's rescue after a betrothal-gone-wrong leaves her stranded in the wilderness. Touched by the laird's surprising gentleness, Katherine proposes, and Lachlan, intrigued by her confidence, agrees. But rising political and inter-clan tension threatens the union between the laird and the lady who wouldn't be denied.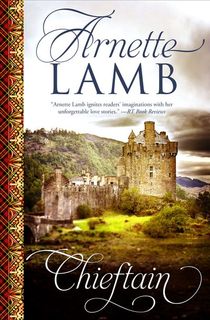 Chieftain
Mistaken identity fuels this medieval tale of passion and power. After seven excruciating years imprisoned in the Tower of London, Highland Chieftain Drummond Macqueen returns to Scotland to settle a score with the wife he believes double-crossed him. But the woman who greets him on his return couldn't be more different in temperament to the one he left behind. When old passions awaken anew, it possible for Drummond to forgive her epic betrayal?
But Drummond's 'wife' is hiding an unthinkable secret—she is not his wife at all, but his sister-in-law. Long ago, Johanna assumed the identity of her dying sister in order to raise Drummond's son. Now, the man Johanna mistakenly believed was executed long ago is back.... And Johanna's well-intentioned deceit leads to dangerous passion.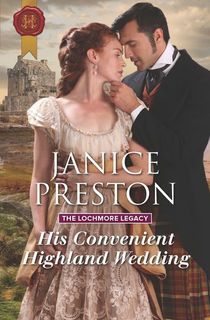 His Convenient Highland Wedding
Scotland, 19th century. After Flora McCrieff turned down a duke's proposal, her pool of suitable suitors has dwindled down to Lachlan McNeill, who lacks noble birth but makes up for it with his fortune.
Lachlan is attractive, but Flora can hardly get him to speak! Still, she feels something building between them—can she crack his rough exterior to find her true love?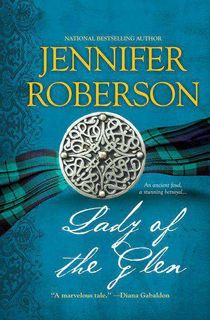 Lady of the Glen
17th century Scotland comes vividly to life in all its brutality and beauty in this tale of lovers from warring families. Catriona Campbell and Alasdair Og MacDonald's clans have been feuding with each other for centuries. But generations of bad blood don't change the feelings the two young people instantly have for each other.
Catriona and Alasdair believe their love is fate—but the bloody intentions of King William III, and the winds of rebellion, put their unlikely union in mortal peril.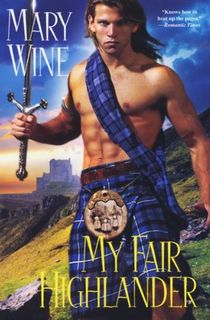 My Fair Highlander
When Gordon Dwyre, Laird Barras, sees Englishwoman Jemma Ramsden riding in the countryside, he's struck by her beauty, her nobility—and the likelihood that she'd never consider wedding a wild Scot like him. After a twist of fate puts Jemma at the mercy of English attackers, Barras rescues her—only to imprison her in Scotland.
Jemma is a miserable captive in an unfamiliar land, far away from her own people. But even as she despises Barras, she's drawn to the tantalizing world of pleasure he introduces her to.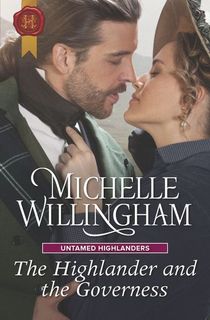 The Highlander and the Governess
After letting herself be tempted, Frances Goodson has no choice but to leave society and live on her own. To support herself, she takes a governess position in Scotland, but it shocked upon arriving to find her tutee isn't a child—he's a handsome laird who must learn English etiquette in order to woo his potential bride, bringing a much-needed fortune to his people.
However, though Lachlan knows he must marry for duty, he can't help but fall for his sweet, penniless governess. Is there a way for their love to win?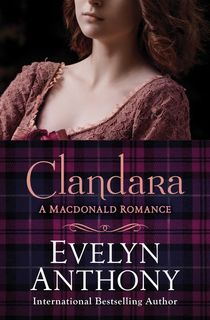 Clandara
A sweeping historical saga from Evely Anthony's MacDonald romance series, Clanadara follows the epic romance between Katharine Fraser and James Macdonald of Dundrenan. The star-crossed Scots come from warring factions, yet put their family differences aside in favor of their love. But when the two unite on their wedding day, the celebrations end in slaughter.
Separated by both personal tragedy and the invading British army, Katherine and James drift apart. Despite the divide of distance and war, the two continue to believe in their love, even as they fight for the independence of their homeland.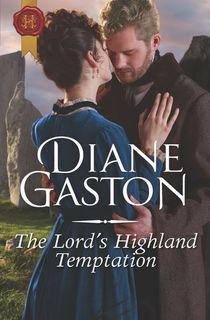 The Lord's Highland Temptation
Captain Lucas John-Ives was noble-born, but after fighting in the same battle that killed his brother, he has no interest in his life of leisure, or much else. However, he is saved by the beautiful Mairi Wallace. He becomes her servant in order to repay his debt to her—and the more time they spend together, the more Lucas falls for her.
However, in order to be a suitable husband for Mairi, Lucas must reclaim his birthright. Will he do what it takes to win his highland bride?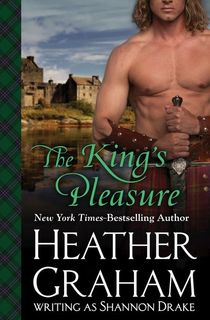 The King's Pleasure
When the king decrees that French maiden Danielle d'Aville must marry the young Scottish knight who violently conquered her village, she's devastated. Danielle resolves to use this miserable union to her advantage, and get what revenge she can on her sworn enemy.
But against all her better judgement and convictions, Danielle is pulled towards the knight's strength and surprising kindness. Will Danielle forsake her loyalty to her people, in favor of the unaccountable passion she feels for the man who devastated her home?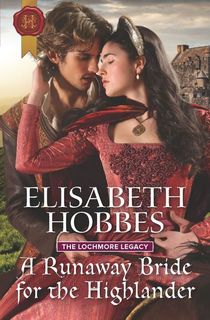 A Runaway Bride for the Highlander
Marguerite Vallon is determined to escape her arranged marriage, even if it means hiding in the first cart she sees. This rash decision puts her in the company of Ewan Lochmore, the new Earl of Glenarris, as he heads deep into the Highlands.
Ewan promises to protect Marguerite. But perhaps what she needs from him will turn out to be much more fun to provide.
Beyond the Highland Mist
Beyond the Highland Mist is the first book in Karen Marie Moning's red-hot paranormal Highlander series. Hawk is a fierce, sexually ferocious laird who's equally at home in a bloody skirmish as he is a woman's bed. Though his prowess as a lover is legendary, Hawk has never loved any of his many conquests.
When a faerie transports Adrienne de Simone from present-day Seattle to 16th century Scotland, and fate brings her across Hawk's path, she immediately recognizes his sensual potential...and resolves to avoid falling for his tricks. But you know what they say about the best laird plans going awry.
This post is sponsored by Kensington Books. Thank you for supporting our partners, who make it possible for A Love So True to continue publishing the romantic stories you love.