Second-chance romance will take you on an emotional rollercoaster. Unlike most love stories, where two people meet at the beginning and must build their relationship from the ground up, in second chance romance there's already a romantic history between the characters—in all its joyful, painful, and complex glory. Happily-ever-after in any romance is great, but in stories like these it feels epic.
It's no wonder this is such a popular trope in the romance genre! If you love stories like these as much as we do, check out our recommendations for 16 second-chance romance books below.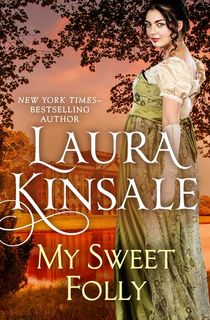 My Sweet Folly
This historical romance from bestselling author Laura Kinsale pairs a tortured hero—a romance reader favorite—with the widowed bride of his relative. Years before they meet in person, Folie exchanged letters with her elderly husband's cousin, the young and bright Lt. Robert Cambourne. Yet, when Folie's husband dies, she's heartbroken to discover that Robert has married.
Four years later, Folie and her stepdaughter, who is Robert's ward, are summoned to his English estate…but she discovers he's a much-changed man. Grappling with demons of his own, Folie hopes to coax him back to the land of the living in this emotional regency romance.
RELATED: Regency Romance Books That Will Sweep You Off Your Feet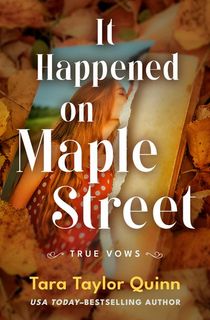 It Happened on Maple Street
Second-chance romances aren't only for fictional characters in novels; sometimes rekindled passion can happen in real life. For USA Today-bestselling author Tara Quinn, it certainly did! In this autobiographical romance novel, the author describes her own experience of the joys and heartache of first love and of a more mature relationship into adulthood.
She describes how she fell for her college boyfriend, Tim Barney, but eventually ended their relationship because of his fear of commitment at the time. As the years passed, Tara found herself feeling isolated in her loveless marriage and was slowly giving up hope that she would ever find a love like the ones she dreamed about in her novels. That's when an unexpected email from her past love pops up in her inbox. Now Tara will have to see if she is willing to let go of the past hurt she's carried throughout the years to potentially make room for a stronger connection.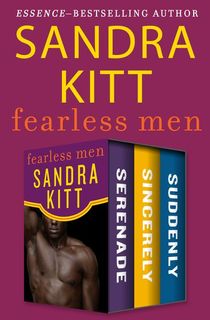 Fearless Men
This trio of steamy novels by the great Sandra Kitt opens with Serenade, the emotional story of Alexandra and Parker. When she was just a college freshman, aspiring singer Alexandra met composer Parker, and fell — hard. The two shared a passionate romance molded by their mutual love of music, but their young love ended in heartache. Ten years later, Alexandra is a grown woman with a successful singing career. Alex is a lauded jazz musician. When the two meet again, they realize their passion for one another hasn't disappeared in the decade since they broke up. But Alex has a dark secret which she worries could take down her career...and her romantic reunion with Parker.
Serenade is followed by Sincerely, a romantic thriller with a murder suspect whose looks alone could kill, and Suddenly, an opposites-attract romance between a supermodel and a doctor.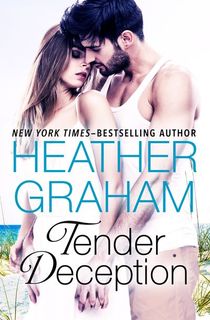 Tender Deception
One of the earliest books in Heather Graham's long and successful writing career, Tender Deception is a second-chance romance with a secret baby twist. Florida dinner-theater actress Victoria had a one-night stand with Brant Wicker before he became a star…but she never told him that they conceived a child. When he returns to play the lead opposite her in Othello, she tries to keep their son a secret—and her feelings under wraps—but no one's that good of an actress. Author Heather Graham herself acted in dinner-theater before writing, which brings authenticity to this enjoyable story.
RELATED: Oh, Baby! 10 Positively Delightful Pregnancy Romance Books
Follow Me, Follow You
Reunion romance hops across the pond for this story between social networking director Victoria and Hollywood star Chris. Chris and Victoria fell hard for each other years ago, but they both pursued other dreams…and partners. After Chris' wife dies, he's back in the country and in Victoria's orbit. But are they willing to give each other a second chance? Between Victoria's child, Chris' grief, and uncomfortable feelings in this mix, you'll want to have tissues ready.
RELATED: Love Triangle Books That Will Tear Your Heart in Two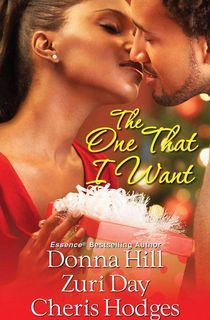 The One That I Want
No matter the time of year, this three-story holiday anthology makes the perfect gift to slip into your own stocking. "Promise for the Holiday" by Donna Hill is a sexy celebration of food and festivities. Restaurateur Mitch Davis has it bad for real estate agent Cara Holiday. The feeling is mutual, but neither can admit they've got it bad until they cook up respective elaborate excuses to spend Christmas working for each other.
In "A Sexy Christmas Carol" by Zuri Day, Carol moves back to Detroit in time for the holidays after an exhausting few years of touring with a celebrated singer. At a holiday party, she makes an unexpected acquaintance, and feels herself torn between her life of adventure and a surprising new romance with a man from home.
And finally, in "Christmas Surprise" by Cheri Hodge, Lola Yvonne Joseph has a Christmas miracle of her own: she finally gets up the courage to serve her workaholic husband Jonathan with divorce papers. She leaves for Miami to celebrate Christmas with her first few days of singledom. But when Jonathan arrives in town too, Lola realizes that her feelings for the man she married are still there.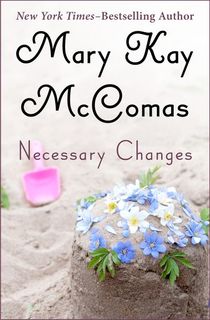 Necessary Changes
This emotional love story by Mary Kay McComas is absolutely unforgettable. In 1965, Livy Hubbard and Brian Carowack strike up an unlikely childhood friendship on the playground. Livy lives a sheltered life within a wealthy family; Brian comes from an unhappy home and hasn't had the same advantages as his new friend. Still, the two remain close throughout childhood and their teenage years, and keep in touch even after their adult lives take them on very different paths. Then, three decades after their first fateful meeting, chance brings Livy and Brian together again — and gives the friends a chance to acknowledge what their connection really means to them both. Necessary Changes is a heartwarming friends-to-lovers romance that's the epitome of slow burn.
The Rogue
The first in Katherine Ashes' Devil's Duke series, The Rogue is a second chance romance with plenty of sexy skulduggery. Lady Constance Read has never felt she needed a man — until now. Constance is on a mission, and requires a husband in order to gain access to a secret Scottish society and perpetrate an act of vengeance. Unfortunately, the only interested party is Evan Saint-André Sterling, the rich, angsty duke who shattered her heart six years ago. Constance still remembers the pain of their parting — but she's a woman on a mission, and if she needs to trade some kisses with her former suitor in order to get the job done, then so be it.
RELATED: The Best Historical Romance Novels That Will Steal Your Heart
The Marriage Bargain
The first book in the Marriage to a Billionaire trilogy, The Marriage Bargain is fun and sexy—full of sexual tension that will make you weak in the knees. Plus, its heroine is a bookstore owner! Alexa has already had her heart broken once by Nicholas, her best friend's brother. But when she needs to keep her family home, she agrees to marry him so he can lock down an inheritance. But soon enough, real feelings grow in the soil of their fake marriage. Pairing the second-chance romance and fake relationship tropes together, this book is sure to keep you entertained!
RELATED: 7 Marriage of Convenience Books That Prove Love Works in Mysterious Ways
Take This Regret
Second chances rarely get as emotional or as raw as Take This Regret. Five years ago, Christian was so ambitious to become an attorney that he left Elizabeth and their unborn child. Now he's back, with a tower of regrets and an eagerness to prove to Elizabeth and his daughter that he wants to be a part of their lives. Understandably, Elizabeth won't be letting him into their hearts so easily … This is a great one to read with a friend, as you discuss what you would do in Elizabeth's shoes.
Not Quite a Husband
Winner of the 2010 RITA Award for Best Historical Romance, Not Quite a Husband is a must-read for Sherry Thomas fans. Bryony and Leo were married, briefly, until Leo decided he couldn't stay married to a woman who became a doctor. Now, three years after their marriage was dissolved, Leo finds Bryony at a clinic in India and escorts her back to England per her sister's request. But on the journey back, they discover that passion still burns between them…and they might not be able to contain it. Set partly in India, the story is not only fantastic, it's also beautifully written.
For You
Second-chance romance gets a dose of suspense in this story. Alexander Colton and February Owens were high school sweethearts whose relationship was wrecked by tragedy. Twenty years later, well after February left town, she returns to help out at the family bar. Colt and Feb find that their feels are still very much there, and when people close to Feb start turning up murdered, Colt does everything to protect her—even if it means getting dangerously close to putting both their hearts on the line. If you like this one, there are five other emotional and thrilling books in The 'Burg series.
Again the Magic
Lisa Kleypas tackles an upstairs/downstairs romance in this start to her Wallflowers series. Despite society's expectations, Lady Aline falls for stable boy John McKenna—and begin a secret affair. But once they're found out, Aline rejects McKenna to save him from her father—though McKenna thinks it's because she doesn't want him. He goes on to gain wealth in New York City, only to return to seek vengeance on Aline—with plans to seduce and then reject her. But the passion—and love—between them makes him rethink his plans. Kleypas adds an additional love story in this one between John's partner and Aline's sister, so there's even more romance in store.
Waiting On You
The third book in Higgins' popular Blue Heron series, Waiting on You reunites tavern owner Colleen O'Rourke with her first—and only—love, Lucas Campbell. Lucas broke Colleen's heart a decade ago, but now he's suddenly back in town. If you've been wanting to dip your toe into some of Kristan Higgins' witty and well-developed romance, this is a great book—and series—to start with.
RELATED: 13 Romance Book Series You Won't Be Able to Put Down
The Sweet Gum Tree
Set in the south, The Sweet Gum Tree follows two childhood friends: Alix, born into a wealthy family, and Nick, a poor boy with a troubled home life. The two form a fast friendship that turns into love as they grow older, but ends abruptly when tragedy strikes and Nick skips town—leaving Alix pregnant. Their second chance comes around when Nick shows up fifteen later, desperate to find is way back into Alix's heart amidst the secrets and betrayal.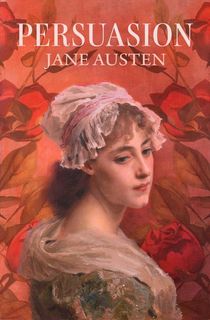 Persuasion
No second-chance romance list is complete without Austen's Persuasion, which is one of her best. Despite the tenderness of their young love, sweet Anne Elliot was swayed by a well-meaning friend to reject the hand of Frederick Wentworth based on his class. Wentworth goes on to become a respected naval captain, while Anne regrets her youthful decision. Despite her refusal, you'll root so hard for the kind-hearted Anne throughout this slim volume as she wonders and dares to hope that Captain Wentworth might still have feelings for her when he returns. Wentworth's letter to Anne at the end of this story is worth the price of admission alone.
This post is sponsored by Open Road Media. Thank you for supporting our partners, who make it possible for A Love So True to continue publishing the swoon-worthy stories you love.