Ah, the holidays. The time of year in which people have an extra spring in their step—and don't seem to mind the frigid air as long as they've got a cup of cocoa. If the Hallmark Channel (and now Netflix) has taught us anything, it's that the holiday season is also the best time of year to fall in love. From accidentally meeting under the mistletoe to yuletide declarations of love, there's certainly something in the air. Immerse yourself in holiday romance with these 11 books.
RELATED: 19 Holiday Romance Books to Light You Up All Year Round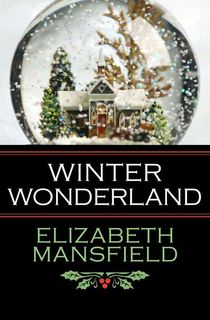 Winter Wonderland
'Tis the season for second chances in this Regency romance. Eleven years ago, the scandalous Miranda Pardew publically rejected the advances of the attractive, but shy, Barnaby Traherne. Fast-forward and both have matured—Miranda has endured many hardships in her marriage and Barnaby has become a man. Since then, he's vowed to get his revenge, and when Barnaby runs into Miranda and learns that she's to be the governess for his nephews, he sees his opportunity. But can he conceal the fact that he's still attracted to the woman who humiliated him all those years ago? Set during Christmas, this historical romance has all the right ingredients: romantic tension, family warmth, and a sense of redemption.
RELATED: The 24 Best Historical Romance Novels That Will Steal Your Heart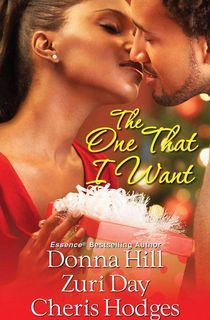 The One That I Want
This collection features three contemporary holiday romance stories you're sure to fall in love with. Starting with Donna Hill's "A Promise for the Holiday," restaurateur Mitch Davis cooks up a scheme to get closer to Cara Holiday. Mitch enlists the real estate broker to sell his house—not realizing that as they spend more time together, it's really Cara who's looking to for excuses to prolong their "professional" relationship.
Zuri Day's "A Sexy Christmas Carol" is set in Detroit and follows Carol Robbins—a woman who's just come off the road after working for a pop diva for several years. Though her dating prospects seem limited, after Carol attends a fancy party she'll be torn between her old glamorous life and someone who might be able to truly make her happy.
The collection wraps up with Cheris Hodge's "Christmas Surprise." Lola is tired of her husband's career winning out over their relationship, and decided that this Christmas she'll be serving him with some divorce papers. Fleeing Miami for a White Christmas, she never expects him to track her down. Will these two get a second shot at love?
RELATED: 14 great Contemporary Romance Novels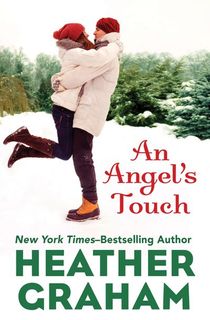 An Angel's Touch
On Christmas Eve, while traveling from New York to New England, tragedy strikes for Cathy and Don Angel when they are involved in an accident leaving no survivors. They soon realize that getting to heaven is going to be a little more complicated when the angel Gabriel tells them that in order to get there they must perform three miracles by midnight. Faced with the seemingly impossible, the pair gets involved in several strangers lives and provides them with hope for a brighter tomorrow. An amusing book for the holiday season that reminds you the real meaning of Christmas. A story both sweet and touching, filled with Christmas miracles that will leave you feeling warm and fuzzy!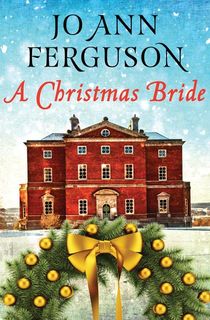 A Christmas Bride
Transport yourself to Regency England for this delightful Christmas romance. Timothy Crawford is supposed to introduce his fiancée to his grandfather in less than 24 hours. The problem? She doesn't exist. When he stumbles across a woman who's been in a carriage accident and has no recollection of who she is, she agrees to pretend to be his fiancée until the Christmas Ball. But what happens when she starts to fall for the nobleman who saved her…and what will happen when the truth is revealed? If you like Hallmark movies, you'll love this book! It is a well written story with clever characters that you can't help but fall in love with. It pulls you in from the start and with the perfect blend of romance and mystery, what more could you ask for?
My True Love Gave to Me
Fans of young adult romance will delight in Stephanie Perkins' collection of short stories that are all about love during the holidays! With stories from authors like Gayle Foreman (If I Stay), Jenny Han (To All the Boys I've Loved Before), and Rainbow Rowell (Fangirl), this collection of sweet romance will put a smile on your face. This is perfect for fans of holiday stories, holiday episodes, or—especially—holiday anthologies.
This collection enlists the help of twelve bestselling young adult writers as each provides heartwarming stories. No matter the celebration (Christmas, Hanukkah, Winter Solstice or New Year's!) there's a little something for everyone. You should definitely check out "Midnights" by Rainbow Rowell a sweet and melancholic little story set in New Year's. You won't want to miss this collection, so hurry and let Santa know!
RELATED: Young Adult Romance Books Readers of All Ages Will Love
Holiday Spice
The sixth book in the Shaughnessy Brothers series actually follows a Shaughnessy sister, Darcy. When Darcy gets snowed into a cabin in the woods with the devastatingly handsome Benjamin, sparks fly. Nothing says holiday like a snowy, woodsy cabin and workshop. Plus the differences between Darcy and Benjamin make for the perfect setting as their heated feelings begins to melt the icy barrier between them. But once the snow clears, will the private artist and the outgoing family-oriented woman work in the real world? Will opposites still attract even after the snow clears and the holidays come to an end? This satisfying Christmas romance will give you all the feels. So get ready to sit down and watch the fireworks!
Holiday Outing
In this Hanukkah romance, Jonah Levinson hopes to spend the holidays finally coming out to his parents. It has been twelve years since Jonah last saw his family, but now he has a rich and successful life in Seattle and he's ready to tell his family who he is. However, things don't go as planned, and when a snowstorm locks him in a house with his loud, argumentative relatives, he's forced to share a bedroom with his "perfect" childhood rival Ethan. And when Ethan starts paying close attention to Jonah, he'll have to figure out whether or not this new fascination is flirtation…or if it's a trick to break his heart. There is a little mystery added into the story as a family heirloom is stolen. Maybe a heart or two are also stolen along the way.
RELATED: Boy Meets Boy: 14 Gay Romance Books You'll Totally Love
Royal Holiday
Jasmine Guillory writes funny, sexy contemporary romance like The Proposal and The Wedding Date, and in Royal Holiday she takes the heat across the pond to England. Vivian Forest hasn't had many chances to travel, so she's delighted to accompany her daughter Maddie on a work trip to London.
But Vivian gets a lot more than she bargained for when she meets-cute with Malcolm, secretary to the Queen herself. With sparks flying like snow flurries, the opposites-attract pair embark on a holiday romance they know will end by New Year's. But when the countdown begins, can either of them bare to say goodbye?
Bring Me Home for Christmas
All Becca wants to do this Christmas is get over Denny—the man who broke her heart before heading off to war three years ago. Becca has made up her mind and decides to leave her silly college relationship in the past and move on. But when she invites herself on her brother's hunting weekend, and Denny comes along, she finds herself stranded with the very man she's desperately trying to get over. Can the magic of Christmas make her and Denny realize what's been right in front of them all along? Becca wants closure, to move on with her life, but maybe they can get back together. Can they give love another shot? This is perfect book to get into the holiday spirit, by the end of the book you will be left feeling uplifted. You might even want to go to Virgin River in search for love!
RELATED: 15 Second-Chance Romance Books That Will Make You Believe in Love at First Sight
Snow Angel Cove
When Eliza Hayward's dream job goes up in smoke, she finds herself in the breathtaking small town of Haven Point. Eliza ends up stuck in the small town close to destitute and in need of help for the sake of her sick daughter. Looking to save her Christmas spirits, the last thing she expects is to be almost run down by Aidan Caine's car. Hoping to curb his guilt, Aidan hires Eliza to renovate his lakeside guest lodge. But what he doesn't realize is just how hard he could end up falling for something he never knew was missing. It is a charming book that brings a hometown feel and sense of community into the story. It is a sweet holiday romance that will not disappoint!
Baby, Let It Snow
This book includes two holiday romances: I'll Be Home for Christmas and Second Chance Christmas. In the former, Dina Caldwell and her ex Morgan Caldwell are reunited in Detroit for the holidays. But are a few steamy kisses under the mistletoe enough to make them forgive and forget? And in Second Chance Christmas, Diana is all set to chill-out during the holiday season—that is, until her ex-lover Robert Fenton comes to town with plans to take over her family winery. But that's not the only thing on his wish list… These stories do a great job of balancing the resentment of a past lover and the residual feelings of love that must eventually be dealt with. Despite the mistakes each couple has committed, you find yourself rooting for them to get it right this time. Can they really kiss and make up? Only one way to find out, add this book to your wishlist!
This post is sponsored by Open Road Media. Thank you for supporting our partners, who make it possible for A Love So True to continue publishing the swoon-worthy stories you love.