If you're not familiar with this wildly popular romance trope, settle in and prepared to be addicted. Pregnancy romance books usually follow a woman who gets pregnant—be it planned or accidental—and her romance with the baby's father. The books that we've chosen for this list range from historical to contemporary, from accidental pregnancies to children kept secret from their fathers.
Though pregnancy can be a very scary thing in real life, these fictional stories transport readers into a world where it will all work out in the end—usually. Dive into these 10 books and see what all the fuss is about.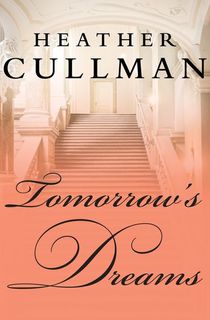 Tomorrow's Dreams
Set in 19th-century New York, the second book in the Parrish Novels series follows self-made millionaire Seth Tyler and beautiful opera singer Penelope Parrish. Engaged and deeply in love, their romance comes to a sudden halt when Seth discovers the truth behind his parentage and drives Penelope to break off their engagement—not wanting to involve her in the sordid affair. But soon after her breakup with Seth, Penelope discovers she's pregnant with his child.
A few years later, Penelope moves to the Colorado Territory and becomes dancer Lorelei Leroux in order to support her toddler son. But things take a turn when Penelope realizes Seth is her new employer. Her former fiancé has his own scores to settle, and is in Colorado to get revenge on his mother. As she's drawn back towards the man she should hate—but can't help but love—she's unaware that he's about to risk everything to settle a score.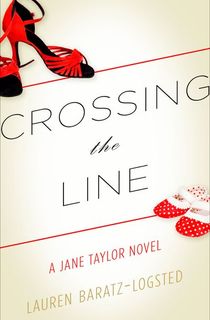 Crossing the Line
The second book in the Jane Taylor series sees the London editor dealing with one big lie. For months she's pretended to be pregnant, but she might have found a solution in an abandoned baby she rescued. The problem? Jane's white while the infant is black. Though she decides to give up the ruse and come clean to her friends, she still wants to keep the baby. Once the truth is out, she enlists her ex-boyfriend Tolkien to help her prove to Social Services that she's fit to be a mother. But once they're together again, will Jane and Tolkien rekindle their flame?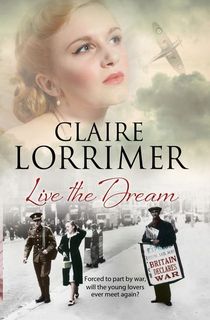 Live the Dream
Set in 1939, with Europe on the brink of World War II, the story follows a pair of young lovers named Dilys and Kristoffer. They're both students in Munich, and deeply in love. But when war breaks out, Dilys' father demands that she and her twin sister, Una, return to England. Heartbroken, but knowing she and Kris are meant to be, she returns to her home. When she discovers she's pregnant, and can't get in contact with Kris, she's willing to do anything to keep her baby and avoid disgrace. Little do they know, a series of misunderstandings (and misguided relatives) have kept them apart. And when Kris joins the Resistance, is it too late for this couple?
RELATED: The Best Historical Romance Books That Will Steal Your Heart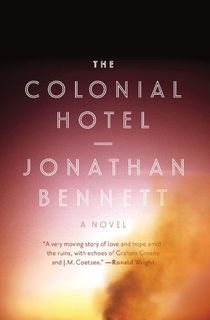 The Colonial Hotel
A reimagining of the romance between Paris and Helen of Troy from Greek mythology, Jonathan Bennett sets this story in a nation on the brink of war. Paris is a doctor; Helen is a nurse. The lovers are separated when war breaks out, and imprisoned Paris fears he'll never see pregnant Helen again—nor will he know the fate of their child. A literary take on "pregnancy romance," this novel combines war, love, and survival to bring readers a heart-wrenching love story.
The Governess Affair
This prequel novella in the Brothers Sinister series tells the story of the parentage of Oliver Marshall, one of the "Brothers." When governess Serena Barton winds up pregnant by way of a duke, she's let go from her position without a penny to her name. When she returns and demands compensation, the Duke enlists his right-hand man Hugo Marshall to "take care of it." But once Hugo meets Serena, he realizes that he can't possibly do what the Duke wants. And instead, he might be the only one who can save her.
I Only Have Eyes for You
Sophie Sullivan has been in love with Jake McCann for…well, forever. But this San Franciscan librarian is convinced that Jake only sees her as his best friend's little sister…and the "nice" twin. All that changes when Sophie decides she's tired of wanting and decides to make her move—on the night of her brother Chase's wedding. Their hot night of passion has one big repercussion when Sophie winds up pregnant. Now, Jake will do everything he can to make Sophie realize that he wants her, too—all while harboring a secret he's convinced will tear them apart. The fourth book in The Sullivans series is sure to delight fans of pregnancy romance.
Forever My Girl
Ten years ago, Liam left his high school girlfriend Josie behind to pursue a career in music. Upon hearing about his hometown friend's tragic death, he returns to pay his respects…and is confronted by everything he's been missing. Though he's now a successful rock star, Liam has never stopped thinking about Josie. And when he realizes that she's tried her best to move on—raising the son he never knew about (his son) with her new fiancé, Nick—he does everything in his power to get her back. This sweet romance was also recently turned into a movie.
The Best Man's Baby
As the reverend's daughter, Claire Holbrook has "done the right thing" her entire life. But at her best friend's wedding, Claire finally puts the moves on Jake Manning—the man she's been crushing on since high school. But their one night of passion doesn't go exactly according to plan, and after Jake disappears for six weeks, he returns home to find that Claire is pregnant. Though he's ready to step up to the challenge, Claire isn't entirely sure what she wants. One thing's for certain: She isn't going to make it easy for the man she's pined over for years.
When You Make It Home
Megan Michaels is in a bit of a pickle. After she broke things off with her fiancé—who she was pretty sure was cheating on her—she reconnected with her first love for one spontaneous weekend…and got pregnant. Deciding to go it alone, she only confides in her best friend Ellie, who is also pregnant. At a homecoming party for Ellie's brother Theo, who's been wounded in Afghanistan, she strikes up a friendship with the veteran. That friendship soon turns to more…and though Theo doesn't care that the baby isn't his, and loves both the baby and Megan all the same, he has his own demons to grapple with. Can Megan be there for Theo during his recovery even though she's also struggling, and can these two build a family of their own?
Lexi, Baby
This story begins when Lexi and Landyn are about to graduate high school. Next year, they'll be going to college a mere two hours away from one another and can't wait for their future together. Until one night, at the last party of the summer, Landyn makes the terrible mistake of cheating on Lexi. Heartbroken, and vowing never to speak to Landyn again, Lexi discovers she's pregnant the very next morning. She's able to hide her daughter from the man who broke her heart for six years…until Landyn comes hurtling back into her life. Will she forgive the man who crushed her dreams? Or keep her promise to never open her heart to him again?
This post is sponsored by Open Road Media. Thank you for supporting our partners, who make it possible for A Love So True to continue publishing the swoon-worthy stories you love.
Featured photo: Mon Petit Chou Photography / Unsplash