Gemini season is here at last! This air sign is all about motion and change. They have a naturally inquisitive nature, and if there's something to be explored, they're first in line for the adventure.
Their natural distaste for boredom means they can be a handful, but if you can navigate their indecisive, unpredictable nature, a Gemini could be the most fun you'll ever have. The sign of the Twin has a dual nature, as prone to gentle friendliness as they are to wild connections.
Related: What Your Birthday Says About Your Romantic Compatibility
When it comes to a love match, Geminis are most compatible with Aries, Leo, Libra, and Aquarius. When it comes to a romantic read, there must be excitement on every page. Here are eight romance books that are perfect for any kind of Gemini.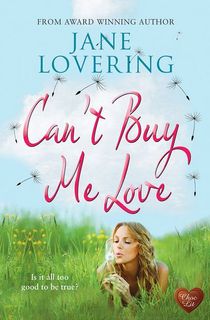 Can't Buy Me Love
Some might call Geminis spontaneous, but the dual nature of this sign of the Twin actually lends itself to an indecisive nature. When it comes to romance, that means that quite a few love triangles pop up....
Willow Cayton spent her school years mooning over hunky Luke. When she runs into him again, she's a grown woman with a recent makeover and a new inheritance. Could he be the cherry on top of her new streak of good fortune? But things get more complicated when Willow also strikes up a friendship with nerdy-but-mysterious Cal.
With both men on the table, who does Willow really want? And more importantly, which is the man she needs?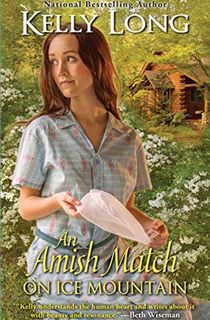 An Amish Match on Ice Mountain
One part of the Gemini personality people don't talk about is their deeply gentle nature. Excitement is nice, but at the end of the day they value kindness and softness. So what better for this air sign than an Amish romance?
Wrongly accused of a profound shame, Stephen Lambert left his home and family behind in Ice Mountain. Working as a firefighter, Stephen is thrown into action when he rescues pregnant Ella Nichols from a burning house. In order to keep her out of further harm's way, Stephen knows that the safest place for this young woman who has been abandoned by her child's father is the peaceful Amish community back in Ice Mountain.
So, claiming this unborn child as his own, he returns to the town and community that wrongly accused him.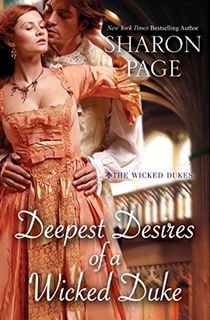 Deepest Desires of a Wicked Duke
One of this air sign's most admirable traits is boundless curiosity. Geminis love to learn new things and exchange fresh ideas with people. When that curiosity is turned toward the bedroom, it results in one steamy affair.
Related: 15 Erotic Romance Novels That Will Make Your Toes Curl
It's been ten years since the Duke of Sinclair called off his wedding to Portia. He spun a tale of a wild past and dark desires of the flesh that were unfit for a marriage to a woman so innocent. But Portia hasn't known love since he left. Now, as she sets foot on a secluded island, she's near Sin again at last—and witness to a scandalous orgy.
Despite the time and the distance, Sin never forgot the naive beauty of Portia. Finding her tied to his bed on Serenity Island is a surprise he never could have dreamed of. His lost love is brimming with curiosity, and eager to explore the carnal delights the isle has to offer....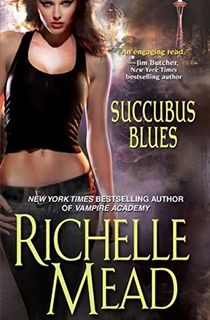 Succubus Blues
Geminis come equipped with boundless imagination. This lends itself to a highly adaptable nature, as well as a deep appreciation for books. For those born under this star sign, Georgina Kincaid is the perfect fantasy romance heroine.
Georgina has one of the best jobs Hell has to offer. As a succubus, she can become anything she wants, and human men would bend over backwards for a chance with her. Unfortunately, these would-be suitors usually pay with their immortal soul.
Her day job at a Seattle bookstore is a little more simple. Or it would be, if she weren't head over heels for bestselling writer Seth Mortensen, who, as far as she's concerned, is off limits. Now even her daydreams of him will have to be put on the back-burner, as something dangerous is brewing in the local demon underground.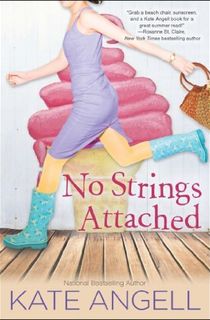 No Strings Attached
Geminis are the most gregarious of the zodiac. They love to talk, and they'll chat it up with anyone. This can come off as flirtatious for some, especially considering they're not exactly the first in line to jump into commitment.
Dune Cates is a professional volleyball player who has no shortage of women throwing themselves at him. But Sophie Saunders is the only woman who has ever really compelled him.
They've known each other since they were kids, and Sophie has always been a one-of-a-kind person. But that wouldn't work for Dune, who makes a habit of avoiding commitment.
Sophie has been harboring her own crush on Dune ever since he stood up for her when they were kids. She doesn't think she stands a chance against the horde of beach babes following him wherever he goes. But could these two be a perfect match if they let go of their age-old hesitations?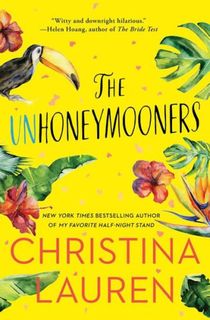 The Unhoneymooners
Centered around another exciting locale, this romantic read is another one that taps into the wanderlust of Geminis. This book also highlights the Gemini tendency to smile through anything. And to make it even better, it features twins, the symbol of this airy sign!
Olive Torres is the twin who rakes in all the bad luck. It seems like her life is just one long series of unfortunate events, including getting recently laid off from work.
Olive's sister Ami, however, seems to be thriving in every sense of the word. She's not just getting married, she's paying for her wedding with the handful of contests she's won! Now Ami's good fortune means bad news for Olive, as the best man at Ami's wedding is none other than Olive's sworn enemy, Ethan Thomas.
Olive plans to make the best of the ordeal. But when the whole wedding party is struck down by food poisoning, she and Ethan are the only healthy ones left.
With a free honeymoon suddenly available, Olive isn't going to let Ethan reap the benefits of paradise all on his own. But 10 days in Maui can change a lot, especially for a pair of former enemies pretending to be adoring newlyweds.
My Summer of Love and Misfortune
This air sign is a true free spirit. Geminis love travel, exploration, and a constant string of new experiences. When they're going through a rough patch, nothing turns their mood around like an adventure.
Iris Wang's summer doesn't exactly start with a bang. She's been rejected from every college she applied to, her boyfriend cheated on her, and she feels like she's out of touch with her own identity and future. As a Chinese-American, she doesn't feel like she belongs to either culture. So to cheer her up, her parents send Iris off to visit family in Beijing.
Related: 14 Teen Romance Books That Will Make You Swoon
Iris can't deny that connecting with family, playing tourist, and scarfing down a few dumplings would do her good. But what unfolds is a summer full of the extravagant world of Beijing's wealthy elite, a surprising romance, and a discovery of who she really is.
One Last Stop
23-year-old August doesn't believe in love. She moved to New York City because she thinks magic and happy endings are a fantasy, and life is best lived alone. She doesn't expect her daily subway commute to change everything.
But there's a gorgeous, enigmatic woman on the train. Jane sweeps into August's life with a smile and a leather jacket. Soon, she becomes the best part of August's day. But matters are complicated when August discovers Jane isn't just dressed like she's from the 70s. Lost in time from the 1970s, Jane needs August's help to find her way back to her new era.
August is forced to believe and dive into her greatest adventure of all. But that means facing her past and risking her impossible future.
This post is sponsored by Open Road Media. Thank you for supporting our partners, who make it possible for A Love So true to celebrate the romance stories you love.