Leo season is upon us and we all know their fire personalities have been waiting to be the center of attention! Not only are Leos passionate and warm individuals, but they also are brave and determined ones as well.
Even though Leos are most compatible with Aries, Gemini, Libra and Sagittarius, they are hard to resist once you become involved with them. Here we have rounded up 9 intense romance books that Leos will love. Whether you are a Leo or starting to fall for one, these books pair perfectly with their characteristics.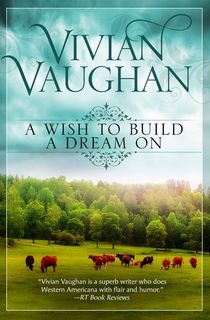 A Wish to Build a Dream On
What's better than finding love where you least expect it? In A Wish to Build a Dream On, Vivian Vaughn tells a story that will keep you laughing and have you feeling all the sparks. This book is perfect for Leos because they are humorous and warm-hearted people.
On his search to find a chef for his cattle drive, Reese is blown away when he comes across Andie and her cooking skills. Although he had no intention to find love on this journey, Reese can't seem to get Andie and her beauty out of his head. Find out how their love story ends— and if Reese ever finds the courage to let it begin.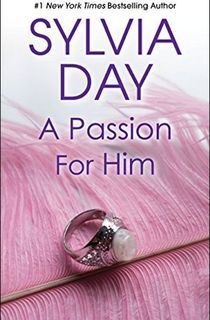 A Passion for Him
Amelia Benbridge believes she will never love anyone the way she loved Colin Mitchell, her childhood sweetheart that passed away. However, as soon as she is ready to marry a handsome and wealthy man named Lord Ware, she ends up finding herself getting involved with a masked stranger.
When the two of them share a passionate kiss, Amelia stops at nothing to find out his identity. Considering Leos are passionate individuals, this novel by Sylvia Day is a great read for them. This story reveals how the heart wants what it wants, even if it is not what it needs.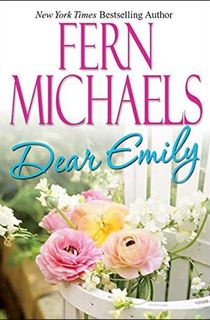 Dear Emily
Emily Thorn is ready to start over after her husband of twenty years ends their marriage full of empty promises and heartbreak. Between losing all the weight she had gained and finally chasing her dreams of becoming an entrepreneur, she is determined to live for herself again.
Leos can relate to Emily's character because they are natural born leaders who set big goals. Along the way, she meets two men who both give her a second chance at love. Although they are both great candidates, Emily has to make sure she makes the right choice.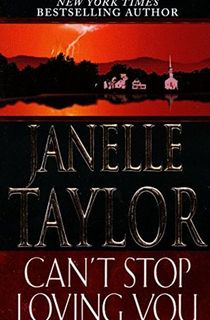 Can't Stop Loving You
When Mariel Rowan became pregnant with Noah Lyon's baby fifteen years ago, she gave her newborn up for adoption because she was only a college student who couldn't give her the best life. Ever since then, Mariel has removed Noah from her world and hasn't had to face him again—until she receives a certain e-mail.
When her daughter reaches out to her, she is forced to reconnect with Noah to figure out why she mysteriously disappeared shortly after she contacted her. In the search to find their daughter, these two are reminded of the passionate bond they once had. Considering Leos have a lot of emotion and desires, this story would not be one they would want to miss out on. Find out if this couple has to face heartbreak for a second time.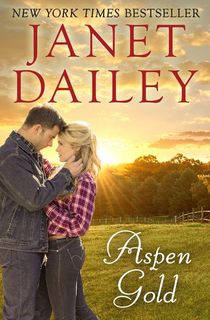 Aspen Gold
New York Times bestselling author Janet Dailey tells the story of Kit Masters having to choose between love and fame as her success increases. She is a character who relates closely to Leos because she is a natural born leader with lots of passion.
While Kit moves from Aspen Colorado to Hollywood to follow her dreams of becoming a movie star, she is cast for a movie that is sure to make her famous. Considering this opportunity is going to be filmed back in Colorado, that means she will have to reunite with her old love, Tom Bannon. This story proves that no matter how much you gain, love can sometimes be worth risking it all.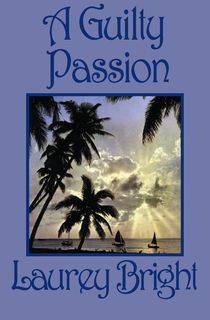 A Guilty Passion
Ethan has always felt strong emotions for his brother's wife, Celeste. However, for obvious reasons, Ethan has never acted on these feelings. When his brother unexpectedly passes away, the guilt of these thoughts grows even worse.
Celeste is broken by the loss of her husband, so Ethan invites her to stay at his island home. The more time they spend together, the more difficult it is for Ethan to hide the way he feels. Some Leo men have a problem with choosing women who don't look good with their image, and clearly that is what Ethan is going through in this story. Leos can find comfort in the fact that they are not alone in these situations by reading this novel. A Guilty Passion exhibits how love can hurt so bad but feel so right at the same time.
Maybe Someday
Sydney's world comes crashing down when she discovers that her best friend and her boyfriend are having an affair. Feeling lost and betrayed, she unexpectedly becomes drawn to her mysterious neighbor, Ridge.
Being that Ridge and Sydney are both musicians, they begin to build a strong connection while they write music together. Despite their growing feelings towards each other, they cannot be together due to their circumstances. Leos are attracted to people on the same intellectual level as them, which is how Ridge and Sydney's relationship started. This love story describes the tragedy of meeting the right person at the wrong time.
Call Me by Your Name
This coming out and coming-of-age story between two boys one summer will leave you with all the feels. In this book, André Aciman reveals how love can come with consequences, but losing out on something great could be even worse. The passion between this couple reflects the traits shown in Leos, making this a great read to dive into this season. Discover if their relationship will end once summer does.
Meet Me in Another Life
There must be a meaning for a stranger to repeatedly come back into your world—especially in multiple lifetimes. Meet Me in Another Life unpacks the events that happen to Thora and Santi as they try to find out the reason for their encounters.
When a tragic accident cuts their first encounter short, they keep meeting each other in the next life as either lovers, enemies or friends. Leos are extremely irresistible, and it is obvious these two have a hard time staying away from each other. Thora and Santi are determined to find out why the universe keeps having them meet again—and they have to do it before their last life ends.
Featured photo: henri meilhac / Unsplash