Here we are in the heart of Aquarius season. Those born under this sign are rebellious humanitarians. They can be emotionally distant, perhaps stemming from their fierce desire to always remain independent. But their open mind and determination to fight for the causes that matter to them speaks to the sensitivity they keep buried underneath the surface. And one thing's for certain—life with these risk takers will never be dull.
Related: What Your Birthday Says About Your Romantic Compatibility
When it comes to the other signs, an Aquarius's most compatible matches in love are Aries, Gemini, Libra, and Sagittarius. Though honestly, a truly perfect match for an Aquarius is another Aquarius.
But if you're one of the Water Bearers who hasn't come around to the idea of letting someone else in yet, you can still get all the romance you need from books. Here are eight great romance reads that will thrill any Aquarius.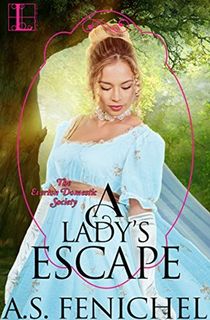 A Lady's Escape
The trait that stands out most clearly for Aquariuses is their strong sense of independence. Relying on others for anything means accepting their own limits—one thing they will never own up to. When romance comes into play, this self-possessed and DIY attitude lends to some delicious tensions.
Millicent Edgebrook's London debut was a disastrous affair. Resigning herself to spinster hood, Millie honed her skills at matchmaking, bringing love to every young lady but herself. Ready to secure independence from her eccentric uncle, Millie takes the next step by joining the Everton Domestic Society. Her first assignment is to find a bride for Preston Knowles, Duke of Middleton—a task that should be easy, given than he's a handsome aristocrat. What isn't so easy is denying her growing attraction to him.
After Preston was rejected by two respected women, Preston has vowed to never let love ruin him. If it were up to him, he'd remain single for the rest of his life. But his mother has plans otherwise. Now he can't get the matchmaker she's hired off of his mind, even though she is an unsuitable—and forbidden—match.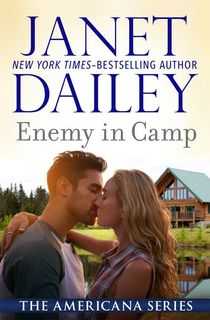 Enemy in Camp
Like any sign of the zodiac, Aquariuses have both good and bad sides. One iffy aspect of their personality is that they tend to be a temperamental lot. But how mad can we be when that sort of thing leads to some really hot enemies to lovers romances?
All Victoria Beaumont wants is some relaxation at her family's summer home on Mackinac Island, Michigan. Unfortunately, that's made impossible when her father, Charles, invites journalist Dirk Ramsey along. The man is arrogant, insufferable, and ruthless. He's done nothing but throw a wrench in Charles's political career. But Charles thinks some time getting to know the Beaumonts might change Dirk's mind about them.
Victoria could not be less interested in getting to know Dirk better. He may be one of the most handsome men she's ever met, but she knows any interest he might have in her is just for the sake of a story. Truthfully, Dirk is finding Tory to be as tempting as she is frustrating...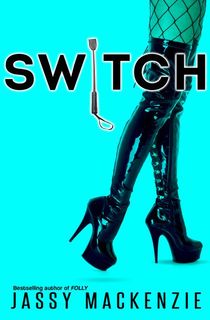 Switch
This sign of the Water Bearer is known for being incredibly progressive and open-minded. For someone looking to bring some spice into that open mind, the obvious choice is some BDSM romance...
Emma Caine is living a double life. Sometimes she plays the role of the dutiful wife. But other times she takes on the role of the deviant dominatrix. She's kept the balance pretty well, but it all starts to fall apart when her new lover, Simon Nel, leaves to conduct business in Dubai. Now her sex life has gone from deliciously sinful to depressingly celibate.
Her rocky relationship isn't even her only problem. A rival dominatrix has stepped into the Johannesburg scene, and the competition could bury Emma's dungeon and real all of her secrets. It's up to her to appease her ailing husband's family, oust an unwanted house guest, and settle the score with her latest enemy—all while crumpling under her own romantic frustrations.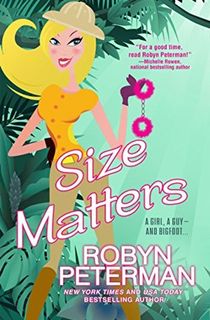 Size Matters
There's nothing worse for this air sign than boredom. They're natural adventures, always on the prowl for their next exciting endeavor. The humor, playfulness, and wild plot of Robyn Peterman's Size Matters is sure to keep any Aquarius hooked.
Related: 17 Funny Romance Books
When Kristy loses a bet, she has to pay up by taking her friend Rena's Aunt Phyllis to her regular meetings. Her meetings to find Bigfoot. That's crazy enough as it is, but when a reality TV producer taps their group to be on the show Searching for Sasquatch, Kristy is unwillingly dragged to the forefront of the insanity.
Yet even crazier than this cryptic adventure is the fact that Kristy has sworn off men—right when she meets the impossibly sexy Mitch. He's a hot cop whose great at kissing, and against all odds, he's actually single. He's certainly more interesting than Bigfoot, but finding a chance at love may be just as impossible.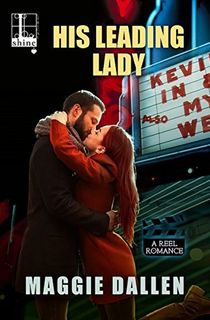 His Leading Lady
It's not always easy for an Aquarius to fall into the rush of love—they tend to be aloof and emotionally reserved. But just because they keep most people at at arm's length, it doesn't mean there's no way for someone to slip in under their armor.
Most of the time Alice is a level-headed loner. But when she meets her new neighbor, Dr. Nicholas Bale, the chemistry between them is off the charts. After he sees her at her most vulnerable, she dedicates herself to keeping the sexy doctor at a distance. She wants no part of him in her life. After all, she knows from experience that all love does is hurt.
Nicholas is gone on Alice the second he lays eyes on her. He knows there's a sensitive woman beneath all the layers of protection she's wrapped herself up in. And when he sees the way she comes to life as Fred and Ginger dance across the screen, he puts everything he has into finding a place in her heart.
When Dimple Met Rishi
Dimple Shah has just graduated, and she's ready to take a break from her family and her Mamma's obsession with finder her the "Ideal Indian Husband." She's just grateful her family is being respectful about her principles. After all, if they really wanted her to get married right away, they wouldn't have paid for her to attend a web developing program for the summer.
Rishi Patel is nothing if not a hopeless romantic. He can't wait for the chance to woo his future wife, who his parents have told him will be attending the same summer program as him. Rishi has all the faith in the world in tradition, and nothing makes him happier than having an arranged marriage lined up. It means he's a part of something bigger than just himself.
Related: 9 of the Best Arranged Marriage Romance Novels
But when these two opposites meet, there's more clashing than attracting. The Shahs and Patels had no intention of pushing ahead with this "suggested arrangement" so early, but when their children seemed so interested in the same things, they figured it was the perfect time. Can love overcome the obstacles cropping up around them?
Not the Girl You Marry
The independent and naturally contrary nature of Aquariuses play into plenty of beloved romance tropes. But there is perhaps none more beloved and appropriate for this air sign than the fake dating trope.
Journalist Jack Nolan's viral success has condemned him to a job at a trendy internet media company writing up how-tos instead of diving into hard-hitting politics like he wants to. Almost as frustrating as his fluff pieces is his dead-on-arrival love life. With nothing left to lose, he strikes a deal with his boss to knock out one last viral masterpiece: How to Lose a Girl. Except when he picks Hannah Mayfield as his test subject, he finds the last thing he wants to do is lose her.
Hannah has dedicated herself entirely to climbing the career ladder in event planning—and she's done a pretty good job for herself so far. She works at one of the most prestigious firms in the city, and she knows a promotion would be in her near future if she could just fix her tiny little image problem. In order to convince her boss that she's romantic enough to pull off a wedding, she just needs to cultivate the perfect romance for a couple of weeks. And Jack Nolan is the perfect stand-in.
I Owe You One
Like her father before her, Fixie Farr lives by the words "family first." Now that her father has passed away, his houseware store has been left to his wife and children. But it's Fixie who pours all her time, heart, and soul into the place, picking up the slack from her siblings. Even if she wanted to strike out on her own, who else would protect her family's legacy?
Fixie has never been good at saying no. She's helpless to do anything but agree when a handsome stranger in a coffee shop asks her to keep an eye on his laptop for a bit. But while Fixie normally gets herself into thankless situations, the stranger—an investment manager named Sebastian—scribbles her out an IOU when she saves his computer from being destroyed.
Related: 8 Romantic Comedy Books That Would Make Great Movies
She never thought she'd actually cash the IOU in, but then her childhood crush, Ryan, breezes back into her life. Ryan is unemployed, and one call to Seb lands him a job. But soon a series of IOUs gets traded back and forth between Fixie and Seb, and suddenly Fixie isn't sure she's ready to sacrifice the life she wants for everything her family seems to need from her.
Aquariuses, despite their emotional repression, are big humanitarians at heart. With a giver like Fixie at the forefront of this book, any Water Bearer will fall head over heels.