As the weather's starting to heat up, here we are in the thick of Aries season. This fire sign is deeply passionate, a little hasty with decision making, and brimming with courage and confidence. As the sign of the Ram, they love a good physical challenge, but they're also prone to aggression, impatience, and a short temper. They love to take charge, and their enthusiasm certainly makes every moment spent with them enticing.
Related: What Your Birthday Says About Your Romantic Compatibility
An Aries' best love match is Sagittarius, Leo, Gemini, and Libra. This sign can be a lot to handle, and requires an iron will and either a lot of similarities or a lot of difference to balance a relationship out. An Aries romance can be a wild ride, but if you want to experience the passion of the Ram from the safety of your couch, here are eight great romance reads for Aries.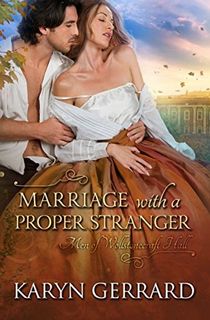 Marriage with a Proper Stranger
Just because this sign of the ram likes to run into things headfirst, it doesn't mean they're always using their head. If there's one thing you can call an Aries, it's impulsive. A romance where that half-cocked mindset works out definitely appeals to this bunch.
There's been a curse in the Wollstonecraft family for generations: the young men of the family are doomed to lose the women they love to an untimely death. Riordan is the youngest grandson of the Earl of Wollstonecraft Hall. Though he's undoubtedly charming, he ignores all yearning in deference to the curse, focusing all his time on being an educator.
Related: The 24 Best Historical Romance Novels That Will Steal Your Heart
Lady Sabrina Lakeside is a penniless widow who will do whatever it takes to get out of yet another forced betrothal. When she meets Riordan, she impulsively proposes a mutually beneficial temporary marriage. But as their marriage of convenience goes on, the feelings kindle into something real. Of course, Sabrina can tell that Riordan is holding something back...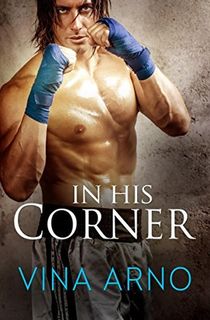 In His Corner
This fire sign loves sports and a physical challenge—but they're not exactly team players. So what's a better fit than a boxing romance?
Tommy Raines is a boxer known as the Juggernaut. His dedication to the pro lifestyle has certainly had its drawbacks—like no sex for nearly a year—but nothing can pull him away from his craft. Until he meets ER doctor Siena Carr. Their immediate physical attraction sends both devoted professionals for a loop.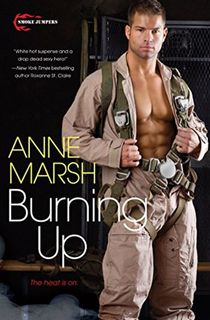 Burning Up
It takes a lot of guts to take a job as a smoke jumper—risking your life on the daily to dive into the raging heat and save lives. For Jack Donovan, the adrenaline rush of it all is everything. Nothing compares to taming the forces of nature—not even love. That is, until an emergency call bring him back to his hometown, face to face with Lily, the woman he loved and left and never truly let go. As Jack fights to keep a stalker's fiery threats at bay, can he earn himself a second chance?
No, this steamy romance read isn't on the list just because Aries is a fire sign—but that certainly lends to the appeal. Aries are a highly courageous sign, and what could possibly be more courageous than willingly leaping into fires?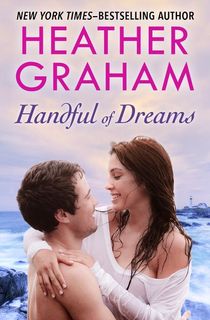 Handful of Dreams
Aries can be moody, short-tempered, and aggressive. While that's not always the best approach to take in social situations, it does make for one juicy enemies to lovers story...
From the moment they first met, Susan Anderson has loathed David Lane—and the feeling is very mutual. When David's father, Peter, left Susan his beach house in Maine, David assumed the woman was just a low-class gold-digger. But David had no idea what Susan's relationship with Peter had truly been, and she didn't feel like justifying his rude jibes and brutal contempt with any sort of defense.
When a storm traps David and Susan alone in the beach house, their mutual hatred reaches an all time high. Until their passionate dislike turns into a whole new kind of heat all together.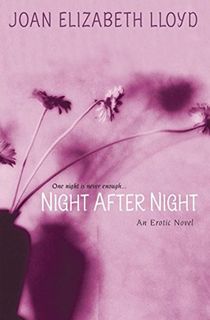 Night After Night
As fire signs tend to be, Aries is a sign of great passion. Combined with their drive for honesty, a spicy read about self-discovery is a perfect fit.
Related: 15 Erotic Romance Novels That Will Make Your Toes Curl
Jenna Bryant has indulged her most sordid desires by opening an exclusive brothel in Manhattan called Club Fantasy. Her twin sister, Marcy, is having trouble wrapping her head around it all. All her life, the overweight, mousy woman has lived in Jenna's glamorous shadow. But now she's ready to change her own path—by writing an erotic novel about Club Fantasy. She's hoping this pursuit will help her learn more about her sister. Maybe she'll even learn more about herself...
Meet You in the Middle
The sign of the Ram loves being in a position of leadership. And nothing screams "leadership" quite like politics.
Liberal Senate staffer Kate Adams has been fighting yearlong for the passage of a landmark legislation. Of course Ben Mackenzie, the gatekeeper for one of DC's most powerful conservative senators, has to be the one standing in her way. Kate thinks Ben is arrogant. Ben thinks Kate is judgmental. But as they dedicate themselves to taking the other down with a series of pranks and bets, it's entirely possible that their sparring has been a thin veil for flirting.
Gays of Our Lives
We already covered the fact that Aries have a tendency towards moodiness, but this fire sign also has a dual nature as an optimist. Any book that combines these two sides is a must-read for Aries. Cue this delightful opposites attract romance!
Living with MS, Emerson Robinette only leaves his home to work and hook up. When he's with another man, he does whatever he can to hide his illness. He wants to come off as strong—wants to a hold a guy down. But the realities of his body make that difficult, and it seems impossible to find a partner willing to navigate that with him.
Everything changes when Emerson meets a hipster named Obie. Obie is everything Emerson isn't: happy, open, and warm. And he likes to be dominated. He'd be the perfect match, if only Emerson believed he was capable of happiness. What would someone like Obie want with him, after all? But Obie is determined to weather Emerson's storm and prove that they can have a future together.
The Hating Game
For more juicy tension from an enemies-to-lovers romance, check out this great read that is now a major motion picture!
Lucy Hutton and Joshua Templeman are the very definition of nemeses. Lucy can't stand how uptight and miserable Joshua is. Joshua is driven crazy by Lucy's quirky, sweet personality. Working as executive assistants to co-CEOs of a publishing company, their mutual hatred comes out to play in the form of passive aggressive slights. But when they're both up for the same promotion, their battle of wills reaches a whole new level—until the tension takes on a different kind of heat.
Related: 8 Romance Books Like The Hating Game