We love it when a couple turns from vengeful enemies to caring lovers, because why not kiss and make up? There is nothing more entertaining than watching two people who completely hate each other realize that deep down their boiling hatred was actually sizzling passion.
Prejudices are shattered, secrets are uncovered, and connections are strengthened as love conquers everything. After all, it has been proven that hate and love share the same physiological response, and many of us know first-hand that often when someone drives us completely nuts, it's only because we hate how vulnerable they make us feel.
For fans of this titillating romance trope, these 14 enemies to lovers books below feature some of the juiciest examples of hate turning into heat.
The Hating Game
Lucy Hutton and Joshua Templeman totally and completely hate each other.
As executive assistants to the co-CEOs of a publishing company, Lucy and Joshua are forced to share a cubicle space. Which would be fine...if they got along. Instead, the competitive pair resort to needling each other with antics like their "HR Game," in which each threatens to report the other to HR for minor infractions. Lucy can't stand Joshua's joyless, uptight, and meticulous nature.
Meanwhile, Joshua is annoyed by Lucy's overly-bright clothes, quirkiness, and excessive happiness. When the possibility of a promotion for one of them arises, Lucy and Joshua's battles become all-out war. Neither one of them is willing to back down, causing a rise in tension… and some other surprising feelings. Maybe it's not hate after all? Or maybe their surprising feelings for each other are just another game?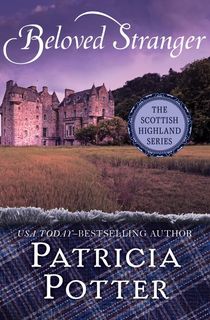 Beloved Stranger
This high-stakes Scottish romance features enemies on either side of a historic battle. As King James IV of Scotland sets out to vanquish English enemies, his trusty soldier Lachlan Maclean is prepared to fight by his side for his country. However, Lachlan quickly finds himself in a disastrous battle, with many casualties on both sides.
With no recollection of who he is, Lachlan awakens to find himself being nursed by Kimbra Charlton. Little does he know that she is his sworn enemy: Kimbra's husband was viciously killed by a Scotsman. When she stumbles on the wounded Lachlan, Kimbra recognizes the Scottish armor and helmet of her enemy, but can't find it in herself to abandon him.
As Lachlan's health improves, the pair must hide his true identity. And as they spend more time together, passion ignites, leading the enemies into uncharted territory.
Carry On
If you love the magical world of Harry Potter, this young adult romance is like that...but not. In the author's note, Rowell states that the novel is meant as her own version of the "chosen one." Rowell's unforgettable worlds feature distinct and diverse characters, such as Simon and Baz. Simon, Baz, and their friends attend Watford, a magical school in England, where they must learn how to work their magic properly.
There, Simon must also defeat the evil force Insidious Humdrum, who has been wreaking havoc on the World of Mages for years by creating magical "dead spots" where magic no longer exists. As the "Chosen One," Simon fights off evil, but his life is otherwise a mess. And to top everything off, his roommate Baz is completely evil. And completely impossible to get out of his head.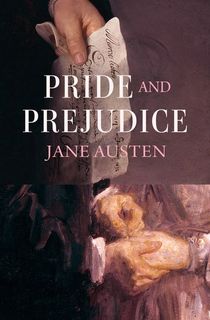 Pride and Prejudice
This classic novel made us want to find our own Mr. Darcy—one to hate and love. Elizabeth and Darcy meet for the first time at a ball, but their initial introduction is anything but romantic.
Darcy declines to dance with Elizabeth because she is not pretty enough; Elizabeth takes this lightly and jokes about it with her friends. She is well aware of Darcy's reputed wealth, but his haughty and aloof attitude is enough for Elizabeth to maintain her distance. However, this won't be the last time they see each other: the pair meet again soon after, and Elizabeth stands defiantly against the prideful Darcy. What follows is a barb-filled courtship between two wildly intelligent individuals who are terrified to admit their true feelings for each other.
The Wrath and the Dawn
What really makes someone your enemy? Is it because you don't get along, or because that person is absolutely annoying? Sometimes it's someone who seems incapable of treating others nicely. Shahrzad considers Khalid, Caliph of Khorasan, her enemy. Why?
Khalid married Shahrzad's best friend, only to have her beheaded before sunrise. That seems like a good enough reason in our book! Now, Shahrzad has vowed to exact her revenge for killing her best friend. She is determined to stay alive and completely terminate the caliph's terrorizing reign forever. Shahrzad enchants Khalid through charming storytelling, and it's through the stories that Shahrzad is able to survive each dawn. As they begin to spend more time together, something unexpected occurs: Shahrzad uncovers a tormented heart in the monstrous Khalid.
Soon Shahrzad realizes there's another problem...she has begun to fall in love with Khalid. The palace of marble and stone houses betrayal, secrets, stories, and love. Will Shahrzad find retribution there? Or will she be sentenced to a life of damnation?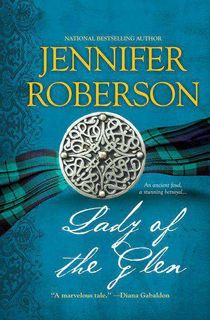 Lady of the Glen
This fictional recount of the Massacre of Glencoe follows Catriona Campbell, an awkward and uncomely girl raised by her drunken father. When she meets Alasdair Og MacDonald and he shows her more kindness than anyone ever has, Catriona falls for him, despite the fact he's from an enemy clan.
Alasdair shows young Catriona warmth in a harsh and violent world. Their story spans over 10 years, but their love only strengthens over time, even as the world around them falls apart.
Dating You/Hating You
Busy L.A. agents Evie and Carter are set up at a Halloween party. Although both embarrassed by the arrangement, they hit it off, and tentatively decide to begin a relationship. Then the merger happens. When their firms merge, the pair are pitted against each other for the same position.
It is here that they find themselves in a difficult position, attempting to reconcile their romantic feelings with problems in their work life. What could have been a blossoming romance turns instead into an all-out war of sabotage. Add a pompous boss who stokes the competitive fires and perpetuates a sexist environment, and Carter and Evie are left to raise their hackles and prepare to outdo their opponent.
In the end, will Evie and Carter be able to put their differences aside in order to get their Hollywood ending, or will they find themselves in a war movie instead?
Wallbanger
Once an alternate-universe Twilight fan-fiction, writer Alice Clayton shaped her story Wallbanger into a fiery and very funny contemporary romance that proved to be an instant best-seller. Caroline moves into her amazing new apartment in San Francisco and is ready for a quiet life, right up until she (sort of) meets her new neighbor.
Simon Parker is heard but never seen, earning a reputation for his all-night athletic prowess in the bedroom which keeps everyone else awake with the noise. Eventually, Caroline's had enough and decides to confront Simon, with unexpected results.
Kulti
Soccer superstar Reiner Kulti was Sal Casillas's icon when she was younger, the player she desperately wanted to emulate. Now she's all grown up and playing professionally herself.
When she gets the news that Kulti will be her team's new coach, she's thrilled, right up until she meets him and he proves to be something of a stoic jackass. On top of her training regime, she has to deal with the strange emotional split of herself and her imagined version of Kulti, one who seriously differs from the reality.
Yet there's still something about him she can't ignore and his tough guy exterior slowly begins to crumble. Mariana Zapata loves a big, long, slow-burn romance and this soccer romance is no different.
Something About You
Few contemporary romance authors are as skilled at the hate-love dynamic as Julie James, especially when it comes to her endlessly addictive FBI/U.S. Attorney series. The first book in the series, Something About You, throws together two sworn enemies after a high-profile murder. Assistant U.S. Attorney Cameron Lynde was an unexpected witness to the crime and now she's been assigned FBI Special Agent Jack Pallas to take on the case.
That's especially inconvenient because the last time they met, he publicly accused her of trying to ruin his career over a botched crackdown. For now, the pair will just need to put their differences and their growing chemistry aside to solve the mystery. As always, that's a whole lot easier said than done!
Captive Prince
Initially posted as a work-in-progress on the author's LiveJournal page, the Captive Prince series was an original slash fic saga that quickly became an internet favorite and best-selling enemies to lovers fantasy title before being picked up for traditional publication by Penguin. Damen is the rightful heir to the throne of Akielos, but when his vengeful half-brother seizes the crown, he is stripped of his identity and forced into a life of indentured servitude to Laurent, the prince of an enemy nation.
Laurent is infamous for his manipulation and penchant for violence, and he's the worst possible master for Damen's new life in the court at Vere. He cannot reveal his true identity to Laurent and as their sadistic games between one another become unbearable, neither can reveal their growing feelings lest they risk the safety of both kingdoms. The Captive Prince trilogy is an epic mix of drama, fantasy, and erotica, and it's not hard to see why the internet immediately fell in love with it.
The Unhoneymooners
For Olive, it seems that her life is destined to be nothing but an endless stream of bad luck, be it her failing career, her personal life, or her total lack of romantic entanglements. By contrast, her identical sister Ami is luck personified, to the point where she's managed to finance her entire dream wedding to her perfect fiancé by winning a series of online competitions.
As if to rub it into Olive further, Ami's now forcing her to spend 24 hours with Ethan, the groom's best man and her sworn enemy. Things get even more complicated when the pair of them end up on that dream honeymoon and have to pretend to be doe-eyed newlyweds.
As with many a Christina Lauren romance, The Unhoneymooners is chock full of laughs and farcical hijinks that pay off in mega-sexy ways.
The Nature of Cruelty
Lana has lived a tough life, not made any easier by the bullying of Robert, her best friend's twin brother and the bane of her existence for many years. When he moved away to London, she felt that at least some of her troubles were over, but now she's making the big move to the capital city herself to live with Robert's sister.
Robert used to thrive on his torturing of Lana, but no more. Now he's determined to befriend her and move on from his cruel past.
Lana is still deeply untrustworthy of him and for good reason. Can the man who made so much of her life needlessly difficult really have changed so much? The pair of them struggle to overcome their past and the ways they used cruelty and emotional blocks to shield themselves from further pain.
The Nature of Cruelty is a darker contemporary than some of you may be used to, but it's one with full-throated emotional commitment and bravery.
Pestilence
There are many reasons the romance genre is clearly the best thing in modern literature, but surely the fact that there's a sexy paranormal series dedicated to the Four Horsemen of the Apocalypse is one of the most convincing!
Laura Thalassa kicks off her high-concept saga with Pestilence, who rides into town one day to spread disease and mark everything in his path for death. Sara Burn isn't ready to see everything she loves turned to dust, so she decides, rather foolishly, to give this hot guy on a horse a piece of her mind and shoot him.
Unfortunately for her, Pestilence can't be killed and now he's really pissed off at her. Taking her prisoner, he declares that Sara will now know true suffering, but then some unexpected feelings get in the way of their mutual hatred.
This post is sponsored by Open Road Media. Thank you for supporting our partners, who make it possible for A Love So True to continue publishing the romantic stories you love.
Featured photo: Kelly Sikkema / Unsplash