We're right in the thick of Libra season, and as this air sign is ruled by the planet Venus, there's no better time to be thinking of love. The sign of the Scales is one full of contradictions. They hate conflict, but they'll be first in line to fight for a just cause. They are prone to indecision, but deep down they know exactly what they want. Love is essential for Libras, and when they have their heart set on something, nothing can get in the way.
Related: What Your Birthday Says About Your Romantic Compatibility
Libra's best love matches are Gemini, Leo, Sagittarius and Aquarius. But what about their best literary match? Here are eight of the best romance books to appeal to a Libra's romantic sensibilities.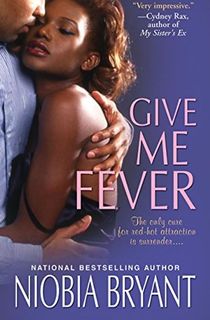 Give Me Fever
Libras love, above all, balance. But they also have a soft spot for the great outdoors and intellectual pursuits. This gripping read delivers on all fronts.
Jade Prince is a sexy and single nature guide—the kind that catches the eye of every man she meets. Including reserved accountant Kaeden Strong, who thinks getting Jade to notice him back would take an act of God. But really, all it takes is one camping trip gone wrong...
Related: 8 of Our Favorite Romance Books That Prove Opposites Attract
When the pair get stranded out in the woods, they're left with one sleeping bag and no choice but to share. Things heat up one cold night—but are they compatible outside of passion? On paper it's all wrong, but maybe the perfect match stems from more than just basic facts.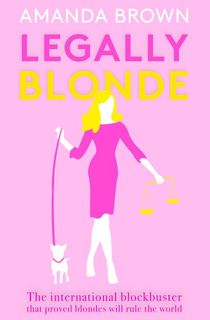 Legally Blonde
As Libra is the sign of justice and the Scales, is this pick a little on the nose? Maybe, but who can resist? The inspiration behind a hit movie adaptation and a hit broadway show, this is a great read for any member of the zodiac. It just happens to tick a few extra boxes for Libras.
Elle Woods has the seemingly perfect life. As a senior at California University, she's the president of the Delta Gamma sorority and well on her way to an engagement with the dreamy Warner Huntington III. Or so she thinks. As Warner is Stanford bound, he breaks up with Elle to pursue women who are a bit more serious.
That doesn't sit right with Elle. And with a little bit of creativity, determination, and drive, who's to say a sociopolitical jewelry design major can't get into law school, too? With her miniature Chihuahua and an acceptance letter in tow, she heads to Stanford herself to prove just how serious she can be.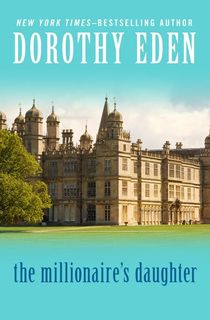 The Millionaire's Daughter
Ruled by the planet of Venus, Libras tend to have a fondness for the finer things in life. Be it art, music, or material wealth, they're not the type to ever settle for less. This great read by Dorothy Eden taps into those insatiable desires.
Related: 10 Millionaire and Billionaire Romance Books You Won't Be Able to Resist
Christabel Spencer is the result of the love between a new money New York millionaire and a down-on-her-luck socialite. It makes her the best of both worlds—passionate, beautiful, and well-mannered. As Christabel breezes through Paris and London, she has no trouble charming European princes or catching the eye of English lords. But though her father wants nothing more than for his daughter to marry a wealthy aristocrat, Christabel refuses to marry solely for status. She wants love, and nothing less will do.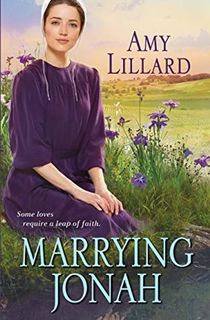 Marrying Jonah
Libras are lovers of gentleness, peace, and harmony. What exemplifies that more than Amish romance?
Everybody in the Amish community of Wells Landing, Oklahoma knows that Sarah Yoder carries a torch for Jonah Miller. Unfortunately for Sarah, Jonah has been with his girlfriend, Lorie, for years. But everything begins to change when Lorie leaves Jonah for another man.
Related: Amish Romance Novels Are the Clean Romances You Need
Left behind, Jonah is filled with so much pain that it destroys his faith in love. He won't let anyone close enough to help—until he and Sarah come together in unexpected ways. Shocked by his own actions, he asks for Sarah's hand in marriage. Out of honor, not because she's the one his heart wants. But how peaceful can a marriage of lies be?
Then again, maybe it's not too late to discover some truth within their vows...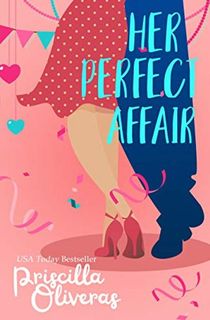 Her Perfect Affair
Libras can be a bit uncertain about things, mulling them over long past their due. They are also avid book lovers. It lays very good groundwork for an exciting shy girl romance...
Rosa Fernandez would never call herself spontaneous. She's responsible through and through. And what's wrong with that? After all, it has guided her to the great opportunity for the position as librarian at the conservative Queen of Peace Academy. If she needs excitement she can always turn to her secret poetry journal. Or indulge in her fantasies about her crush, Jeremy Taylor.
But her feelings become far more than a crush after she dances with Jeremy at her sister's wedding. Because a dance leads to a kiss, and suddenly the first time in a long time that she's had some fun means she's falling deep into some serious feelings. But with Jeremy on the verge of a promotion and a big move to Japan, is what they have doomed to be just a fling? Or is it the start of forever?
Revenge Cake
Everybody knows that a Libra is dedicated to pursuits of justice. But sometimes that hunger of the just means that they can hold a nasty grudge. If you're a Libra who enjoys dark romance, then this is definitely the read for you.
Logan knew from the moment he saw Leilani that she was the woman for him. The only woman for him. And he pursued her relentlessly, even when she kept him at arms-length and rebuffed his advances. But when his charms got to her, they got to her hard. She fell in love with him—fell in love with being the center of his universe. So why did he betray her when she was at her lowest point?
Related: 11 Dark Romance Books That Will Make You Shiver
Struggling with anxiety and a dependence on pills, Leilani wasn't exactly the girl Logan had bargained for. But he let one moment of weakness—one stupid affair—destroy what he had with his soulmate. Logan is determined to get Leilani back. Leilani is determined to make him pay.
You Had Me at Hola
As I said before, Libras love balance. So nothing is a juicier source of drama than a couple who struggles to find that very balance. Especially when compassion goes such a long way for this air sign.
Soap opera star Jasmine Lin Rodriguez has just been through a very public and very messy breakup. To make matters worse, it's splashed all across the tabloids. Luckily for her, her plan to become a prominent leading lady is already in the works, and she's on her way to her hometown of New York City to star in a bilingual rom-com. Unluckily for her, a switch-around with casting means she's starring opposite telenovela heartthrob Ashton Suárez.
Related: 9 Celebrity Romance Books To Make You See Stars
Ashton's telenovela character was just killed off, and he's looking for a way to keep his career alive. He's ready to showcase his skills for an American audience and get on the path to Hollywood. But in order to pull it off he has to get some on-screen sparks flying with Jasmine. A task complicated by their rocky introduction...
For the sake of both their future's in acting, Jasmine and Ashton commit to private rehearsals to get the chemistry brewing. But when the chemistry that ignites is all too real, the balance between the professional and the private starts to tip.
The Royal We
Libras have naturally diplomatic personalities. And when it comes to love and romance, they prefer to take things down a route of tradition. If you ask me, these factors all spell a royal romance...
Bex Porter is an American girl who never lost her head for fairy tales. Her twin sister, Lacey, was the romantic out of the two of them. But while Bex never dreamed of becoming a princess, she always yearned for adventure. When she sets off for Oxford and meets the boy across the hall, Nick, she never could have imagined she'd be falling for the heir to the British throne.
Related: 7 Royal Romance Books That Will Make You Believe in Fairy Tales
To say Nick comes with baggage would be an understatement. His family is complicated, to say the least. Every breath he takes is documented by the tabloids. Not to mention an entire country is behind him expecting to have his happily ever after with a Brit. Still, Bex can't deny he's wonderful.
The night before the most anticipated wedding of the century, Bex reflects on all she's given up in the name of love. And decides, after all of it, who's heart she will be breaking in the morning.