Some tropes are just utterly irresistible in romance fiction, and for us, a big one is the friends-to-lovers story. Who doesn't love seeing two lifelong friends who know one another inside out, yet still fail to see how they were totally made for one another?
If you're in need of a healthy boost of best friends falling love right now, we've got a few titles to recommend to you, including a beloved classic or two!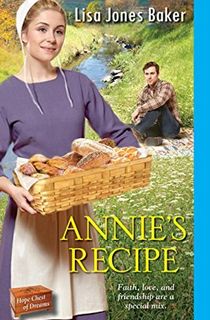 Annie's Recipe
If you've never read an Amish romance novel, you should give this sweet story a try. Living peacefully in the Amish community, Annie Mast lives a quiet and trouble-free life. That peace is turned upside down when Levi Miller, her childhood best friend, returns to town. Once inseparable, the pair were torn apart when Levi's father was shunned by the church.
Now, with their bond as strong as ever, Annie and Levi start to wonder if there's something deeper in their relationship worth exploring. Yet their differences may have more sway than their similarities, especially since Levi is now fully an Englisher and Annie remains a committed Amish girl at heart.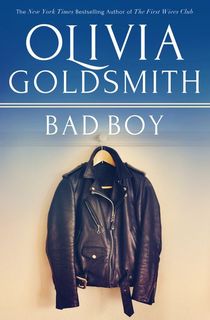 Bad Boy
Tracie is a simple woman with a type: more than anything else, she loves a bad boy. Put a rebel in a leather jacket and sit him on top of a motorcycle and she'll quickly go weak at the knees. Her best friend, Jon, is decidedly not that kind of guy. He like khaki pants, computers, and being nice to his mother. And though he has a thing for Tracie, she seems depressingly uninterested in him as more than her friend.
So, he does what any lovestruck nerd would do and asks for bad boy lessons from Tracie. It pays off, but as Jon becomes the most eligible bachelor in Seattle, she wonders what she's at risk of losing.
When He Was Wicked
Everyone's got Bridgerton fever right now thanks to the Netflix series. In the sixth book in Julia Quinn's series, readers are introduced to a character who barely appears on the show: Francesca Bridgerton. Perhaps the most enigmatic of her large family, Francesca spends much of her time abroad in Scotland. When Michael Stirling lays eyes on her, he's immediately smitten, but she's engaged to his cousin. Cut to two years later and Francesca is a young widow trying to process her grief, and the prospect of blossoming feelings for Michael, a dear friend, terrifies her.
Where her siblings dealt with the flush of first love, Francesca must reconcile her future with her past and the pain she cannot shake. It's a unique spin on the friends-to-lovers trope, and it's always refreshing to see widowed heroines find romance once more.
Related: 9 Romance Books for Fans of Julia Quinn's Bridgerton Series
Josh and Hazel's Guide to Not Dating
The writerly duo behind the pen-name Christina Lauren have quickly become contemporary romance favorites over the past few years, and it's not hard to see why in this spitfire rom-com from 2018.
Hazel Bradford and Josh Im are polar opposites. She's brash and extroverted and has zero filter between her brain and her mouth. He's mellow, quiet, and kind of judgmental. Yet they've managed to be friends for a long time, even though they first met when Camille threw up on his shoes.
After Josh's girlfriend cheats on him, Hazel comes up with a "great" idea: she'll organize a series of blind double dates for them and hopefully they can both find love. Just not with one another, right?
Marriage on Madison Avenue
Lauren Layne's Central Park Pact series follows a trio of friends on the Upper East Side of New York as they navigate life, work, and hopefully love. In the final title in the trilogy, Audrey Tate and Clarke West are best friends and have been since childhood. They don't prescribe to that outdated nonsense that claims men and women can't be just friends without love or sex complicating manners.
Well, that is until Clarke suddenly announces that he and Audrey are engaged. This slip is his way of keeping his meddling matchmaking mother out of the picture, and Audrey's happy to go along with the fun for a while. Then things start to get complicated, and the date for their supposedly fake wedding looms ever nearer. What if they don't want to go back to the way things were?
Related: 7 Fake Relationship Books That Will Make You Have Real Feelings
A Rogue by Any Other Name
A quartet of disgraced aristocrats form the backbone of Sarah MacLean's Rules of Scoundrel series. Exiled from society, they have pulled together their resources and skills to become the leaders of the London underworld.
For a supposedly irredeemable hellion like the Marquess of Bourne, love is not on the table. His main priority is to regain the inheritance he was cheated out of, and he'll do anything to get it back. That includes proposing marriage to an old childhood friend, the exceedingly proper Lady Penelope Marbury. He's determined to keep her shielded from the darkness of his life, but she has her own desires that he can hopefully aid her in exploring.
Last Night's Scandal
You just can't go wrong with the legendary Loretta Chase. The final book in the Carsington Brothers quintet introduces Miss Olivia Wingate-Carsington, a descendent of notorious aristocratic scammers. Olivia also has her own history of swindling and decidedly unladylike shenanigans, and she especially loves dragging her friend Peregrine Dalmay, Earl of Lisle, along for the ride.
After he returns to England following many years in Egypt, Olivia sees a perfect opportunity for one more adventure with her beloved friend before a life of domesticity and respectability beckons. Lisle has been forced to the wilds of Scotland to supervise the renovations of his family's castle, one that is reportedly haunted. The last thing he needs is Olivia looking for trouble. But how could anyone resist passion in a ghost-filled castle on the rolling Scottish hills?
A Duke in Disguise
Verity Plum is the joint owner of a publishing company left to her and her brother Nate by their late father. She runs the day-to-day operations and Nate writes increasingly radical polemics that they fear will end with him in prison. Their good friend John Ashby has lodged with them for the best part of a decade, and even though he and Verity have clearly desired one another for years, they keep things strictly platonic.
Things get much more complicated when Nate is sent to America, Ash discovers he's the legitimate heir to a dukedom, and Verity has to juggle her complicated emotions with her publishing of a deeply scandalous novel that he hopes will keep her business afloat. A Duke in Disguise also features a bisexual heroine, a virgin hero, and flirting via hairpins!
Related: 10 Queer Regency Romances, Because History Wasn't Hetero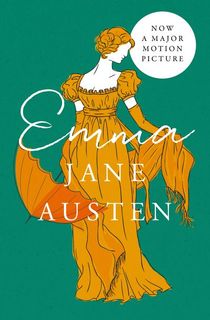 Emma
Where would we be without Jane Austen? Pride and Prejudice may be the undisputed queen of the genre, but for our money, Emma is easily her most singularly delightful novel. You've probably seen a dozen adaptations, from Clueless to last year's version starring Anya Taylor-Joy, but nothing beats the book.
Emma Woodhouse is beautiful, spoiled, funny, and one of the great meddlers of her time. Seeing herself as a prime matchmaker, she takes it upon herself to pair up her friends and the inhabitants of her sleepy home village. It doesn't always work out, of course, but at least her friend Mr. Knightley is there to console her and provide good advice, even if she isn't necessarily inclined to follow it.
This post is sponsored by Open Road Media. Thank you for supporting our partners, who make it possible for A Love So True to continue publishing the book stories you love.
Featured photo: Justin Follis / Unsplash