Bad boys, thrilling suspense, boundary-pushing situations—if you're like me, you like your romance novels with at least one of these, if not all three. And if you're seeking maximum thrills and danger, it doesn't get much more intense than a mafia romance.
The mafia romance books below are sexy, scintillating, and seriously addictive. Pick one up the next time you're looking for a romance that's mad, bad, and definitely dangerous.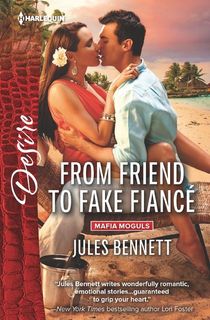 From Friend to Fake Fiance
Don't let the title fool you—this isn't your average fake relationship romance. Mac O'Shea and Jenna LeBlanc have long been attracted to one another, but they've kept their status as "just friends." After all, Jenna doesn't want just a fling, and because of Mac's dubious family business, he isn't the the type who can promise her forever—and he would never want to put her in danger.
But when Jenna needs a fake fiancé for a destination wedding, Mac can't resist the chance to pretend with her. It's just a week in paradise with a woman who's always been off-limits...surely it won't be that hard to let her go at the end, right?
The Professional
A New York Times bestselling author well known in Romancelandia for penning paranormal romance, Kresley Cole goes gritty in this contemporary erotic romance. Natalie is a grad student who's suddenly thrust into the world of the Russian mafia when she's found by her estranged father, the mob boss.
Daddy sends Russian Aleksandr to protect his daughter, but once the hot bodyguard meets Natalie, he wants her for himself—on multiple continents. If you're looking for something wickedly sexy with a side of BDSM, take a peek at this one.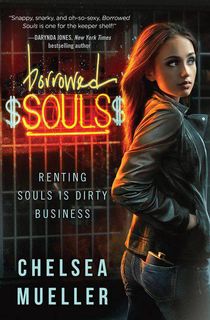 Borrowed Souls
Mafia meets fantasy in this sexy story about Callie Delgado, a girl who will do anything to save her brother. She's always bailed him out before, but this time, he's crossed the mob and is in more trouble than ever. To save him she'll have to borrow someone else's soul and do the mob's dirty work, a mission that leads her to cross paths with Derek, the Soul Charmer's enforcer who happens to be very attractive.
As author Shannon Mayer said, this mafia romance has "Gritty realism, pitch perfect characters and a heavy dose of red hot sex. What more could you ask for?"
Ruthless People
If you're tired of only the male protagonists in mafia love stories getting to be bad, check out this first book in J.J. McAvoy's Ruthless People series.
The children of mafia royalty, Italian Melody and Irishman Liam in hopes of uniting their two crime families. Liam thinks he'll be able to rule over his new wife … but he has no idea what he's in for.
Crow's Row
A captive romance, Julie Hockley's debut novel Crow's Row was a Next Generation Indie Book Award nominee in 2012. In it, college student Emily is spending a quiet summer in New York working at her school's library.
But when she witnesses a mob murder at a local cemetery and passes out, she is whisked to backwoods Vermont by Cameron, a young crime boss. Despite the edgy premise, this one is surprisingly sweeter than many in the subgenre.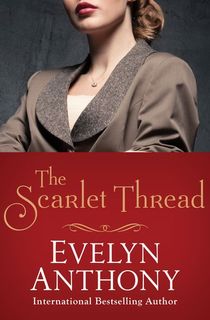 The Scarlet Thread
Palermo, WWII. Sicilian-American soldier Steven Falconi and English nurse Angela Drummond fall in love, get pregnant, and get married—and then a bomb is dropped on Angela's hospital, and Steven believes he's lost her forever.
Devastated, he returns to the streets of New York—and enters into a life of crime as the heir apparent to his powerful Mafia family. He soon marries Clara Fabrizzi, the daughter of a formidable don, though he's never forgotten Angela. Spanning continents and decades, Anthony's epic romance is a rich combination of criminal suspense, sweeping history, and lasting love.
Bound by Honor
Aria Scuderi was born into one of Chicago's biggest mob families, and when she was 15, her parents promised she would marry Luca Vitiello, the oldest son of the New York Cosa Nostra. Aria's been dreading the arranged marriage ever since—and now that she's 18, there's no putting it off anymore. She's terrified of marrying a man who could just as easily kill her as kiss her ... now, the only way she'll stay safe is if she makes him fall in love with her.
Perfect Chemistry
The RITA Award-winning Perfect Chemistry is a young adult twist on organized crime romance. High school senior Brittany is a good girl everyone thinks is perfect. But when she's paired in lab with Latino Bloods gang member Alex, her facade starts to crumble—along with the wall around her heart.
Alternating between their points of view, from Alex's gang life to Brittany's home life with a sister with cerebral palsy, this young adult romance is one that Booklist praised as "a novel that could be embraced by male and female readers in equal measure."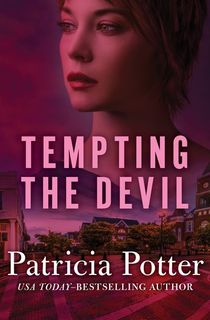 Tempting the Devil
For all those drawn to the gritty details of mafia romance books, Patricia Potter's tale of seduction and suspense is sure to enthrall. Meredith County is rocked by the discovery of three slain police officers. Robin Stuart, a driven journalist from Atlanta, sets out to cover the crime and search for the truth behind the slayings.
Meanwhile, lone wolf FBI agent Ben Taylor conducts his own clandestine investigation—he knows the murders link back to Hydra, a Southern Mafia crime ring he's been investigating. Soon, Robin and Ben are working together to crack the case. But as temptation flares between the pair, the journalist and the FBI agent must ensure that they don't become the next victims of the dangerous criminals determined to bury the truth.
RELATED: 7 Captivating Sharon Sala Books That Will Leave You Breathless
Monster in His Eyes
Monster in His Eyes is another tantalizing New Adult mafia romance from a USA Today bestselling author. College student Karissa keeps running into an older man around campus. Ignazio Vitale is so mysterious and alluring, Karissa can't help but fall for him.
But he's got a big secret he's keeping, of the dark and deadly variety. Soon Karissa and Ignazio are hanging out on that thin line between love and hate, fear and passion.
RELATED: 10 Great New Adult Romance Books
Zero at the Bone
In this San Francisco Book Festival Nominee for Gay/Lesbian literature, surgeon Jack's life is on the line after he witnesses a mob killing. Despite being put into protective custody, hitman D (yes, D) finds him … but D can't bring himself to kill the innocent doctor. As Jack and D succumb to their dangerous connection and passion, they've also got to outrun the danger at their heels.
Leopard's Blood
If you love mafia romance and paranormal romance and don't want to choose between the two, try New York Times bestselling author Christine Feehan's shiftertastic Leopard's Blood.
Joshua Tregre is a leopard shifter who's been tapped to take over a crime organization in Louisiana. The new job fits the whole powerful, possessive and dangerous vibe Joshua's got going on. But then he meets fellow shifter Sonia, who brings him to his knees. Emotions and tension run high in this steamy, genre-bending tale.
King
The first in a seven-book series, King is one of the grittier stories on this list. King is a man just released from prison, and he's probably not going to start making better choices any time soon.
Doe has amnesia about who she is and what she's done, but when she wanders into King's prison release party (yes, really), she's in for quite an education. Trigger warnings for all the things, but if you like your romance on the wicked side, this one may warm your dark heart.
Son of the Mob
Mafia love gets more light-hearted in this Gordon Korman young adult novel. It's the story of high school boy Vince, who's trying to distance himself from his mob boss dad and the rest of his criminal, or criminally-adjacent, family.
But when Vince falls for a girl, he's in real trouble … because her dad is an FBI agent who wants to put his own father behind bars. Mob romance doesn't get much sweeter or funnier than this.
RELATED: 13 Forbidden Romance Books to Heat Up Your Reading Life
Love the Way You Lie
The first in her Stripped series, New York Times bestselling writer Skye Warren's Love the Way You Lie is an example of what she does best: a tempting tale of passion and dark romance.
In this story, Honor and her sister flee their mobster father. While in hiding, Honor works at a strip club to make cash and meets sexy, mysterious Kip. The two get involved, but their passion may be doomed—because Kip has got one hell of a secret.
Dirty Angels
Karina Halle's fanbase loves her for her gorgeous writing, and in Dirty Angels, her complex characters and storylines are turned up to eleven. In Mexico, Luisa is young and beautiful but poor, struggling to support her parents. When drug cartel leader Salvador meets her, he offers her a chance at wealth in exchange for her hand in marriage.
But marriage to Salvador isn't the dream Luisa expected—and when the dangerous Javier needs Luisa's help to destroy her husband to gain his own power, she's tempted by him in more ways than one.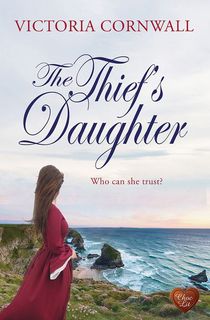 The Thief's Daughter
The best mafia romance books often draw on enticing ideas of double identities and desperate souls yearning to break free from a life of crime. Victoria Cornwall's riveting historical romance plunges into these themes.
For many living in 18th century Cornwall, smuggling is a way of life. Young Jenna Cartwright wants nothing more than to remain above the fray. But when her brother is thrown into debtor's prison, she finds herself drawn into a criminal underworld of brigands and thieves, putting her in the same circles as the dashing Jack Penhale. It isn't long before Jack and Jenna's lives become entangled—both in matters of justice and of the heart.
Beneath These Shadows
If you like tattoos in your romance, Beneath These Shadows may just leave a mark on your heart. When Bishop rescues the beautiful Eden outside his Voodoo Tattoos shop in New Orleans, he can't help but want to protect her.
But he's got his work cut out for him falling for a mobster's daughter, and she's got her work cut out for her getting this gruff tattoo artist to open up his heart to someone outside his inner circle.
This post is sponsored by Open Road Media. Thank you for supporting our partners, who make it possible for A Love So True to continue publishing the romantic stories you love.