The intoxicating rush from a romance read is great, but that rush is even more intense when danger is added to the equation. Romantic thriller books have high-risk, high-reward stakes that always make for an exhilarating, edge-of-your-seat read. After all, who doesn't crave a taste of danger every now and then?
There's something about seeing couples prevail through perilous situations that gets the blood rushing. From the deadly to the deceitful, take a look at these romantic thriller books that will have you hooked.
Related: 10 Romantic Suspense Books to Send Chills Down Your Spine
Revenge: The Red Ledger: Volume 3
Meredith Wild's Red Ledger series is a taboo-breaking, pulse-pounding ride through an international underworld of trained killers. Isabel used to live a normal life. Then he came back. Tristan was Isabel's high school sweetheart until he left her and joined the army. When he walks back into her life, Isabel can barely reconcile the ruthless killer standing before her with the sweet boy she still can't get over. For Isabel, Tristan is a reminder of the most emotional and passionate time of her life. To Tristan, whose memory was wiped during a military operation, Isabel is just another mark.
Isabel soon reignites the humanity hidden inside Tristan, despite his mission. The Red Ledger series explores Tristan and Isabel's passionate bond as they struggle to evade the sinister Company; The Red Ledger Volume 3, Revenge, is the epic conclusion to their story.
Spanning from Boston to Paris, Revenge follows Meredith as she seeks answers about the past to save her life and the life of the man she loves. Meredith thought she trusted Tristan before. But now she's about to learn what it really means to give your heart and body over completely to a killer with a heart of gold.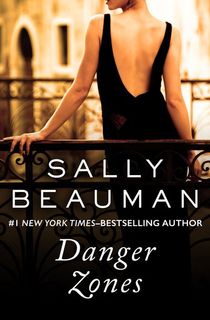 Danger Zones
A pair of investigative journalists uncover the truth — and their feelings for one another — in this addictive ride from accomplished romantic thriller author Sally Beauman. One teenage girl is dead. Another is missing. Everyone assumes the case is clear-cut, the tragic result of a night of debauched teen partying.
But reporter Rowland McGuire and his colleague Lindsay Drummond sense more is at play, and unearth a tangled web of greed, dark secrets, and power. The closer they come to unraveling the truth, the closer Rowland and Lindsay get to each other...and to a killer prepared to strike again.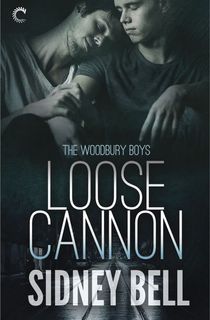 Loose Cannon
Edgar-Allen Church has just been released from prison after spending five years behind bars for assault. Now he's ready to live a straight life—at least, legally. While he's getting back on his feet, Church is leaning on his friend Miller, who has always been there for him, except in the way he craves most.
Miller has long lived in denial of his feelings for Church, though he may finally be willing to take a risk. Unfortunately, Church's criminal past is putting even more pressure on their budding romance.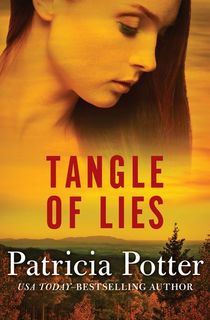 Tangle of Lies
From a USA Today bestselling author comes a romantic thriller book filled with seduction and deception. When Liz Connor's mother, Betty, appears to be missing, her family is contacted by the FBI. The family is shocked to learn Betty has been apprehended, and her real name is Sarah Jane Maynard. Sarah is apparently a wanted criminal who is responsible for a double homicide. The family falls apart and Sarah refuses to offer any sort of answers for her years-long deception.
When Liz begins to suspect there's more to the story, she is offered help from two strangers, the charming Michael Gallagher and the burly private investigator, Caleb Adams. As Liz digs deeper into the case, she unknowingly falls into a passionate romance...and a deadly trap.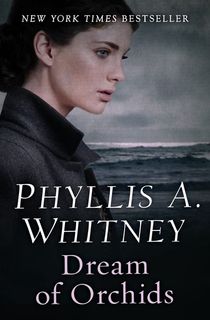 Dream of Orchids
Phyllis A. Whitney is well known in the world of historical romance, and for good reason. Dream of Orchids follows Laurel York, whose father Clifton left their family without a single word when she was just a child. Bitter and abandoned, Laurel went on to live most of her life resenting her father, a successful author. However, when one of her father's partners shows up to her store with an orchid in hand, urging her to come with him to work things out with her father, Laurel reluctantly agrees.
She takes a trip to her estranged father's estate, where she is coldly greeted by Clifton and meets two creepy stepsisters. Everyone is very unwelcoming of Laurel's presence, except the attractive Marcus O'Neill. Now stuck inside a spooky mansion, Laurel is determined to learn the truth of her father's secrets. But answers might come at a fatal cost.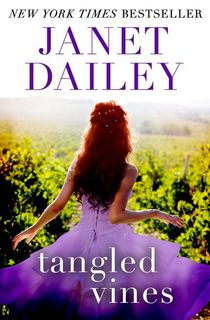 Tangled Vines
Up-and-coming NBC reporter Kelly Douglas has landed the assignment which will finally make her career: a profile of the famous Napa valley Rutledge Estate winery. It proves harder than Kelly expected to separate the personal from the professional when she meets attractive winery manager Sam Rutledge...and when she learns that a figure from her past is using the assignment to get close to her.
Kelly's estranged father, Len, is part-owner of the winery, and has nothing but sour grapes for the Rutledges and his long-lost daughter. When a body is found in the vineyard, Kelly's suspicions immediately fall on her father, but she'll soon learn that the vines of deceit which cover the esteemed winery are more tangled than she ever expected.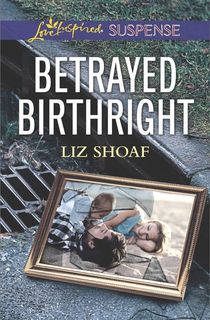 Betrayed Birthright
Widowed music teacher Abigail Mayfield was hopeful that her stalker wouldn't follow her to Texas, but sure enough, he manages to break into her new home. But Abigail is done hiding, and with a little help from sheriff Noah Galloway, she may no longer have to.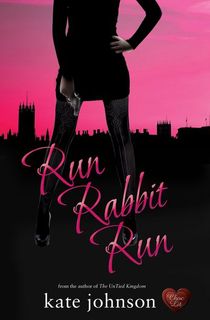 Run Rabbit Run
Sophie Green is an ex-spy who's just trying to leave the past behind. When she is framed for the murder of an M15 officer, Sophie has no choice but to run. As she tries to figure out who actually killed the officer, she finds herself working with the dashing but totally untrustworthy Jack, a bounty hunter who offers to help Sophie with her case.
As she tries to flee from M15 officers, Sophie also leaves behind Luke Sharpe, an M16 agent and the love of her life. Stuck in a love triangle like no other, Sophie finds herself in the crossfire of passion and bullets in this romantic thriller.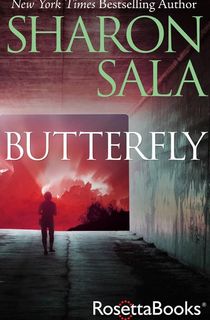 Butterfly
This tragic romantic thriller from New York Times bestselling author Sharon Sala is sure to stir some deep emotions in readers. Pregnant and homeless, China Brown wanders the streets hoping for a break. Sadly, she witnesses the murder of a celebrity photographer, and the killer attempts to butcher China as well. China does survive the attack, but she loses her unborn child in the process.
Traumatized and filled with grief, China finds solace in Detective Ben English, a force of stability and calm during this troubling time. Ben promises China that he will bring her attacker to justice, and she believes and trusts him. With each interaction they have, the two grow closer. But little to their knowledge, the killer is also lurking right around the corner, waiting to finish the job.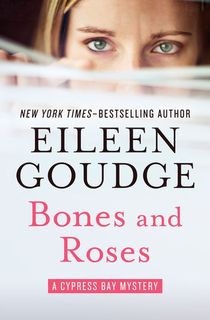 Bones and Roses
The first installment in Eileen Goudge's Cypress Bay Mystery series will hook you. After four years of sobriety, scoring an amazing boyfriend, and dealing with the trauma of being abandoned by her mother as a child, Tish Ballard can finally say she's happy. However, Tish's moment of peace is shattered when she receives a mysterious trunk filled with bones and roses from an anonymous sender. Tish suddenly begins to question whether or not her mother actually left her, or if she met her end by an unknown killer.
When police investigate the crime, Tish butts heads with the incredibly attractive Spence Breedlove, a former high school crush. Now caught in an investigation, Tish decides to take matters into her own hands — and she doesn't mind the attention she gets from Steve along the way.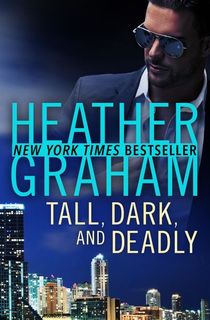 Tall, Dark, and Deadly
No one in Florida seems to care when successful lawyer Marnie Newcastle disappears for several days. Only Samantha Miller, one of Marnie's college friends, knows something is up. Marnie is known for having romantic affairs for several days on end, but Samantha becomes suspicious when Marnie talks about moving into her dream home, and not about some guy.
As Samantha sniffs around for any clues, she accidentally uncovers many closeted skeletons that Marnie kept well-hidden. Not only that, she also starts to fall for one of Marnie's old flames, a rock star who might be hiding more than he's letting on. This New York Times bestseller will keep readers guessing as Samantha tries to find her friend.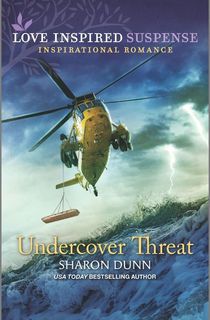 Undercover Threat
Undercover DEA agent Grace Young finds herself underwater—literally—when she's forced to jump ship during an investigation. After she's saved by her ex-husband, Coast Guard swimmer Dakota Young, she needs to ask him one more favor: to pretend to be her current husband so she can finish her mission.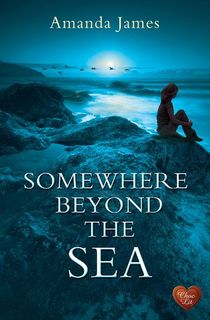 Somewhere Beyond the Sea
When Doctor Tristan Ainsworth has an opportunity to move to the picturesque Cornish village where he grew up, he hopes the change will be beneficial for his agoraphobic wife, Karen. However, Karen feels she will never be able to escape her past, no matter where she goes. Because of Karen's inability to let go, the couple runs into romantic problems that put stress on the relationship. Karen eventually agrees to the move, but her worst fears become a reality when she's hit with blackmail. Now in a new town in a new home, an unknown figure threatens to ruin the Ainsworths' fresh start. Will their romance reignite, or will they fall victim to outside forces who want to destroy them?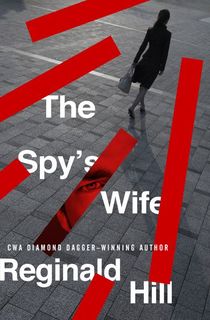 The Spy's Wife
Molly Keatley lives a normal life as a satisfied housewife in Westcliff-on-Sea. But everything changes when her husband Sam rushes out of their home, only offering an "I love you" to her as he disappears from her life forever. Molly eventually learns that Sam is a Soviet spy who was feeding information from Britain to his home country. Molly is not only shocked and upset when she learns of this, but she is also put on a watch list, and members of British Intelligence track her every move.
When Molly randomly receives an invitation from Sam to meet with him in Bucharest, will she risk her own security and safety to learn the truth? And most importantly, will she fall for Sam again?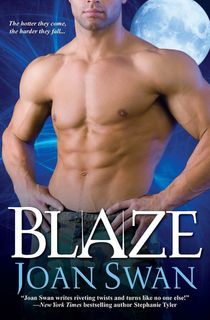 Blaze
This second installment in Joan Swan's Phoenix Rising series is sure to please fans of heat-filled romantic thrillers. The story follows Keira O'Shay, a hardworking FBI agent who is tasked with saving a young boy named Mateo from a cult. When Keira learns Mateo is being held hostage by the leader of the cult, she pledges to stop at nothing to free him.
During her investigation, Keira runs into Luke Ransom, a ruggedly handsome fire captain whom she regrets walking out on three years ago. Despite his reappearance in her life, Keira stays on task, and Luke is left on the outside looking in. Luke always admired Keira's drive, but he's also fearful of it. After all, her obsession with the job was one of the factors in their breakup.
However, seeing Keira investigate this case reignites something in him that draws him towards her. Luke vows to help Keira solve the mystery, even if it means he'll wind up heartbroken yet again.
The Obsession
From New York Times bestselling author Nora Roberts comes a thriller following Naomi Bowes, the daughter of a serial killer. Naomi was never the same after she followed her father into the woods and saw a girl trapped in his cellar. Ever since that day, she has attempted to evade any association with the man who committed horrific crimes. Now, Naomi lives thousands of miles away from her hometown, and makes a successful living as a photographer under the name Naomi Carson.
But everyone in the town of Sunrise Cove constantly pesters Naomi about her mysterious past, even the irresistibly handsome Xander Keaton. Despite her efforts at thwarting off her love interest, Naomi finds herself backtracking on her initial reclusiveness when a serial killer threatens the lives of herself and others in Sunrise Cove.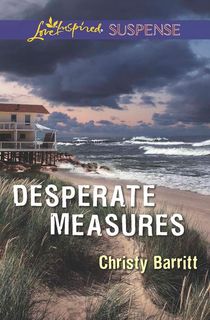 Desperate Measures
When Samantha Rogers is accused of murdering her estranged husband, she takes her son and flees. But though she starts over in Smuggler's Cove, working for the handsome John Wagner in exchange for room and board, the real killer is still on her trail.
For You
Lieutenant Alexander Colton and the beautiful February Owens once shared a connection that changed their lives forever. After a traumatic event shook February, she broke Alex's heart and drove him mad. When he sought vengeance for February against the man who brought on this pain, Alex further drove a wedge between himself and February, causing her to leave town for good.
But everything changes when February returns to their town fifteen years later to help operate her family's bar. She briefly has an encounter with Alex, but she doesn't want to reopen a healed wound. However, all of this changes when an unknown killer starts to eliminate people who are close to February. Now fearing the worst, Alex vows to protect February, and hopefully make his way back into her heart.
Midnight Lies
Samantha Wilde is one of three beautiful daughters who were struck by tragedy in the form of a murder-suicide in their home in Midnight, Alabama. Now an adult, the event has jaded Samantha—but deep down lies a shattered soul who yearns for someone to understand her. She briefly receives this wish when she meets and falls in love with Quinn Bradock, a doctor and Iraq War veteran. But when he gets accused of murder, she builds her walls back up. After Quinn is absolved he tries to win back Samantha, but it's a long climb that he has no choice but take on slowly. However, when a killer strikes in Midnight, Quinn is yet again the prime suspect. This time though, Samantha knows better, and she won't leave his side again as she tries to prove his innocence.
Guilty as Sin
Romantic thriller readers will devour this deadly tale of passion and mystery. The story follows Kate Beckett, an advocate for missing children who is still haunted by the kidnapping and murder of her younger brother. After the family tragedy Kate broke the heart of the first boy she ever loved, Tommy Ibarra. Ever since that day, Tommy has never forgotten Kate, and has never loved anyone the same way he loved her. Now adults, the two must come together to help solve the case of a missing teenage girl. Tommy is an expert in high-tech security and offers to help Kate find some clues that will lead to the missing teenager. Despite his efforts to keep things strictly professional, Tommy finds himself falling for Kate again. As the two work together, not only does an old romance rekindle, but the duo find themselves in an exhilarating race against time and a killer.