Trust me, I completely get it; in real-life, having a partner who is constantly jealous, commanding and possessive does not seem particularly healthy. No one wants someone who is domineering or oppressive as a companion! But is reading about lovers who are unwavering in their affection, immensely loyal and dependable super-hot? Yes, absolutely!
Who am I to argue? These stories contain overwhelming carnal passion between characters destined to be linked together, with all the tropes we love: enemies-to-lovers, forbidden love and second-chance romance.
Allow yourself to surrender to one, or all, of these steamy stories.
Possessive Mafia Romance Books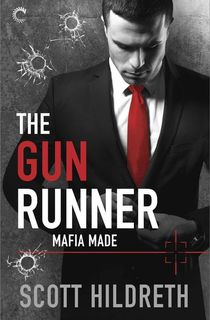 The Gun Runner
As a former Marine, Michael Tripp knows how to intimidate and is familiar with navigating dangerous situations. He continues to put his skills to use by selling guns on the black market to those he deems worthy. Michael's extremely independent and impenetrable persona makes his enemies feel threatened and makes him exceedingly mysterious and desirable to Terra, the daughter of a mafia boss.
When this charismatic gun runner sets his sights on a goal, he accomplishes it. So when he decides to claim Terra, he vows that no one will ever harm her again. But Terra's background makes her an easy target. Despite her longing to leave the mafia life behind, her father—much like Michael—has other plans, and is used to getting what he wants. Will Michael be able to release Terra from the grips of her mafia family, or will he abandon his own morals to be with the woman he loves?
Ruthless People
This sizzling crime fiction novel set in modern-day Chicago follows Melody Giovanni and Liam Callahan. The two are victims of an arranged marriage that was brokered with the hopes of ending the feud between their Italian and Irish mafia families.
Melody has worked hard throughout her life to prove her strength and intelligence. She is far from the ditzy, docile, and impressionable caricature of a woman that Liam thought he would be partnered with. Despite rocky first impressions, they realize they're stronger together if they want to protect their families and, much to their surprise and delight, discover their undeniable chemistry along the way.
Filled with high-octane action and violence, like any great mafia romance novel should be, the story also touches upon themes of family, respect and power to create a tale you won't be able to put down.
Last Hit
If you're looking for a male protagonist who's both alarmingly obsessive but also fiercely devoted and loyal to his love, then you've come to the right place. The first book in the Hitman Novel series by two bestselling authors, Jessica Clare and Jen Frederick, centers around Nikolai—a contract killer who personifies danger, down to the tattooed dagger on his neck branded on his skin to instill fear—and Daisy, sheltered and homeschooled, who couldn't have been any more his opposite.
As the hunter of his targets, Nikolai is unaccustomed to feeling vulnerable. But he becomes surprisingly disarmed by harmless Daisy. Regardless of the risk involved, both parties can't help but indulge in their passionate romance—and you won't be able to resist either…
Possessive Billionaire Romance Books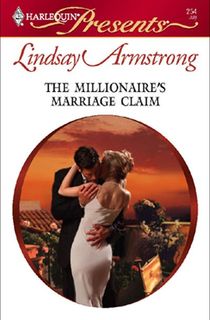 The Millionaire's Marriage Claim
I don't know what it is, but there's something exceptionally satisfying about a great enemies-to-lovers tale, and this one hits the spot. Jo Lucas is taken hostage by millionaire homestead owner Gavin Hastings IV after he believes she is one of the kidnappers trying to take over his land.
He decides that for retribution, he will take Jo as his wife and mother to his daughter. But can this marriage of convenience become the start of something more genuine?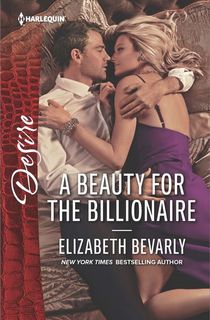 A Beauty for the Billionaire
From New York Times-bestselling author Elizabeth Bevarly comes the unexpected romance between blue-collar garage owner turned billionaire Hogan Dempsey and the top chef he hired, Chloe Merlin, to impress another woman he had pined over for years.
Hoping to win over the heart and appetite of the sophisticated socialite, Hogan's envisioned future becomes jumbled after he begins to fall for his hardworking employee instead. But right now, the thought of any man nauseates Chloe. Can Hogan make this determined chef crave intimacy again?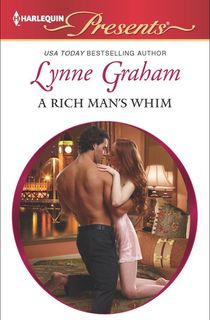 A Rich Man's Whim
USA Today-bestselling author Lynne Graham brings us the story of a stubborn billionaire who decides his next ambition is to seduce a woman seemingly indifferent to his persistence and charm. Thirty-five-year-old Kat Marshall has bigger worries to attend to than silly crushes. Throughout her life, she has sacrificed for her sisters but is now worried about how quickly her family's funds appear to be dwindling and what this may mean for the fate of her bed and breakfast.
This is where Mikhail Kusnirovich's deal becomes beneficial—he'll pay off her debts if she lives on his yacht for a month as his hostess. Kat usually can't stomach the thought of self-entitled men like Mikhail, but she will put her pride aside to help her loved ones. But after spending some time around him, will she find him more multifaceted than she had previously deemed possible? Enjoy this story of seduction filled with emotional intimacy and fiery passion.
Possessive Biker Romance Books
Craving Constellations
Sometimes it's difficult to escape your past—and sometimes you realize you shouldn't have run from your past in the first place. For Brennan, cutting her ties with the the Aces Motorcycle Club ended up being a nightmare. She wished to live a "normal" life with a white picket fence and a respectable husband, but instead got a horrid man who cruelly beat her.
Apprehensively, she heads back to the motorcycle club she grew up around and must face Dragon—the man she's kept a secret daughter from. Maybe there she will finally find love and community where she never believed they could be found.
Move the Sun
Isaac Lunden is the president of the Night Horde Motorcycle Club and honorary guardian of the town of Signal Bend, Missouri, and he is suspicious of newcomer Lilli Accardo's intentions. Isaac's hesitation to welcome her is valid, as Lilli is definitely hiding something.
As he tries to learn more about the mysterious woman, Isaac uncovers something he was definitely not expecting—a romantic connection between them. Well-written with detailed and provocative descriptions, this is a story you won't want to push the brakes on.
Storm
Do you like reading about hot bad boys? What about hot bad boys on motorcycles? What about second-chance romances with hot bad boys on motorcycles? Well, lucky for you, Storm has got you covered!
After leaving her family for a new life—one that is far from the crime and danger associated with the Storm Motorcycle Club—Madison Cole'sfather and brother are asking her to return home with her past love, Jason Reilly, as her escort.
Madison doesn't want to dredge up the past, but the raw connection the two had cannot be easily extinguished. Exciting and fast-paced, this novel will take you on a stimulating ride as two lovers learn to forgive and reignite their passion.