Sharon Sala has an incredible talent for blending passionate romance, suspense, and heartfelt drama. Whether her stories are set against the backdrop of the modern-day Bayou, Washington, D.C., or frontier-era Kansas, they all feature whip-smart female protagonists and a gripping plot. Sala's talent for addictive romance has been recognized by her peers as well as her readers: In 2011, she was awarded the Nora Roberts Lifetime Achievement Award from the Romance Writers of America.
From the latest emotional installment in her sweet Blessings, Georgia series to her acclaimed thrillers, these seven Sharon Sala books will grip you with their honest depictions of the human experience, and have you turning pages long into the night.
Related: 10 Romantic Suspense Books to Send Chills Down Your Spine
Forever My Hero
Alice and Dan have both loved and lost, and neither expects or wants life to blow more romance their way anytime soon. Dan is still guilt-ridden from the accident that killed his wife and young son. Widowed Alice never found the intimacy and companionship she hoped for in her marriage, and is content in her solitude.
But when a hurricane threatens small-town Blessings, Georgia the two loners find themselves powerless to deny their feelings for each other. Dan gives Alice shelter from the storm, and the pair of grieving Georgians slowly realize that their greatest romance may lie ahead of them.
The seventh book in the Blessings, Georgia series, Forever My Hero is a standalone story that also incorporates characters from previous Blessings books. It's the perfect starting-point for new readers, but will delight longtime fans of the series too.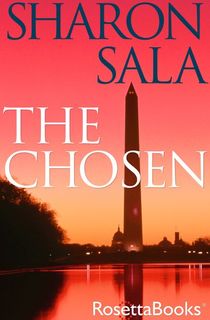 The Chosen
This DC-set romantic thriller is perfect for fans of dark romances. DC journalist January DeLena is convinced that recent murders of several DC-area homeless men are connected, the work of a serial killer who calls himself "The Sinner." Now she needs the authorities to believe her before someone else is murdered. Thankfully, January has a convert in distractingly-handsome detective Benjamin North. As the two race against the clock to track down The Sinner, they find it increasingly difficult to ignore their intense attraction. Will they risk crossing professional boundaries in the name of passion? And will a secret January's been keeping make her the next victim of the killer preying on DC's streets?
RELATED: Win an Epic New Romance Prize Pack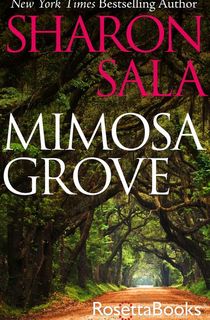 Mimosa Grove
This Southern romance has it all: magic, mystery, and a super-steamy connection between a determined Southern belle and an enigmatic gentleman.
Like her mother and grandmother before her, Laurel Scanlon has the ability of second sight. Though she's long gone from her childhood home in Mimosa Grove, Louisiana, her nights are filled with vivid dreams of her past and future — including a mysterious, handsome gentleman she believes she's destined to be with.
When Laurel returns to Mimosa Grove for her grandmother's funeral, she finds herself in the midst of a local tragedy. The bayou community asks Laurel to use her powers to locate a local missing girl. But when Laurel meets the girl's uncle, Justin, she gets the shock of her life — Justin is the man from her dreams. The two instantly experience an intense connection...and a shared understanding of the danger and treachery afoot in Mimosa Grove.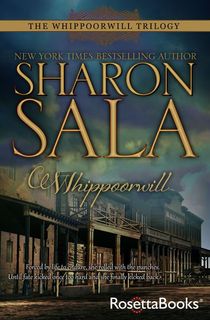 Whippoorwill
Altough Sala's contemporary romances are beloved, her Western historical Whipoorwill trilogy is full of all the romance and emotions that readers expect from her work — plus, delightful moments of hilarity.
Orphaned at a young age, Leticia doesn't want much in life: just a stable home and some love. Unfortunately, both are hard to come by in the Kansas territories. As the last saloon girl in the shoot-em-up town of Lizard Flats, Leticia has her work cut out for her just staying alive — particularly after a preacher with an impious streak mysteriously appears dead in her bed.
After the bizarre death, Leticia and town drunk Eulis Potter are thrown together on a path full of hilarity, Western hijinks, and maybe even an unexpected happily-ever-after for the last saloon girl in Lizard Flats.
RELATED: 8 Western Romance Books That Will Make You Yearn for a Cowboy Romance Book of Your Own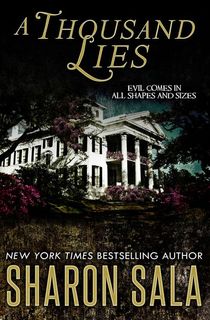 A Thousand Lies
A Thousand Lies shows Sala's ability to weave suspense and romance into one compelling narrative. Handsome millionaire Anson Poe has a beautiful face, but a wicked heart. He's particularly cruel to the woman he married, and the four children they have together.
Brendan Poe inherited his father Anson's handsome face, but not his capacity for cruelty. Brendan has devoted his life to trying to make amends for his father's legacy — but when Anson's plans endanger the woman Brendan loves, the long-simmering conflict between father and son comes to a head during one hot Louisiana summer.
A tense novel that explores the legacies we inherit and the lengths we'll go to for love, A Thousand Lies is another example of Sala's knack for telling thrilling stories that showcase the worst and best of humanity.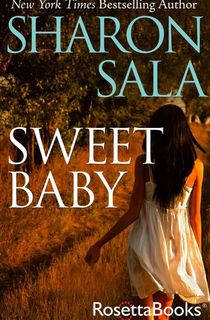 Sweet Baby
Tory Lancaster had a difficult upbringing in the foster system, but as an adult, she's found a measure of peace in her career as a photojournalist. She's also found a fulfilling relationship with investigator Brett Hooker of the Oklahoma County's DA office. Then she takes the photo, and everything changes. Memories Tory suppressed for years are violently triggered by the image she accidentally captures of a tattooed man. The unsuspected memories nearly shatter her. Brett wants to help Tory process her past and find justice — but will this reckoning tear them apart?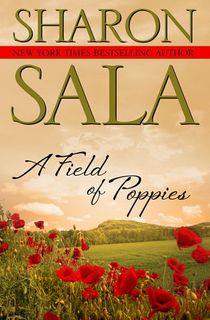 A Field of Poppies
Sharon Sala's ability to weave suspense and emotional drama shines in A Field of Poppies. On the same day Poppy Sadler learns that her mother has passed away after a difficult and long battle with cancer, Poppy's father is found murdered. Within hours, Poppy's life as she knew it has changed forever. Poppy's losses may be connected to Justin Caulfield, a millionaire whose mansion in the affluent part of town conceals a tragic secret. Justin's daughter is dying — and when he's offered a chance to save her, there's no price he won't pay. Even if it costs him his soul. A story of loss, love, and two desperate humans from opposite sides of the tracks, A Field of Poppies is a read you won't soon forget.
This post is sponsored by Sourcebooks. Thank you for supporting our partners, who make it possible for A Love So True to continue publishing the romantic stories you love.