The 1992 film The Bodyguard has it all: action, suspense, Whitney Houston's performance of "I Will Always Love You." One of the most compelling parts of that movie is the crackling dialogue and tension between Rachel and Frank.
If you enjoyed The Bodyguard, or if you're in the mood for tense situations, high stakes and yearning in close-quarters, we've got the bodyguard books that you've been looking for. These stories are guaranteed to keep you on your toes! Whether you want a paranormal romance, a thriller, or something on the classically romantic side, there's something on this list for everyone.
Bodyguard Romances That We Will Always Love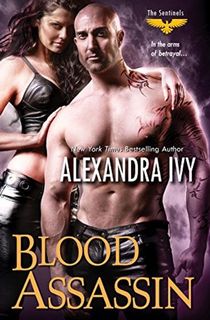 Blood Assassin
Fane is a natural born guardian, one who has devoted his life to protecting a beautiful necromancer named Serra, one of humanity's paranormal outcasts known as the Sentinels. Serra is a powerful psychic with the rare ability of connecting to people's minds through inanimate objects.
When the daughter of a high-blood businessman is kidnapped, Serra agrees to do what she can, but she'll need help. Fane has sworn to protect her, and that only gets harder when the pair of them fall into a conspiracy involving secrets sects and ancient relics.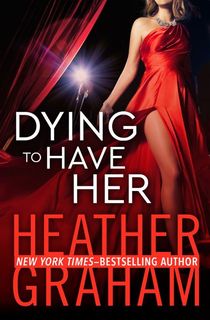 Dying to Have Her
Valentine Valley is the most popular soap opera on American TV, but the drama behind the scenes is often just as juicy as what audiences see on the small screen. Sometimes, it's also just as deadly.
When an actress dies on her first day of work on Valentine Valley, the show's star Serena McCormack suspects foul play. She's been overwhelmed with death threats and is terrified that she may be next on the killer's spree. The producers hire a bodyguard in the former of private investigator Liam Murphy, who also happens to be Serena's former lover. Could they reignite their former romance, or will death reach Serena first?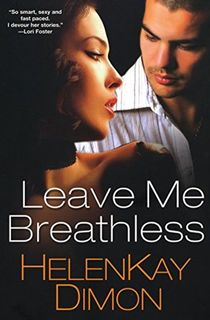 Leave Me Breathless
Judge Bennett Walker doesn't seem like the kind of guy who would need a bodyguard. He's an ex-GI who's used to handling things himself, and no threat will leave him running scared. So, when his brother hires Callie Robbins to protect him, Bennett is somewhat skeptical.
But death threats and a car bomb scare are nothing to sneeze at, so Callie becomes an integral part of the life of the sexiest judge in DC. Keeping him safe is one thing, but keeping herself safe from their growing chemistry is a whole other game.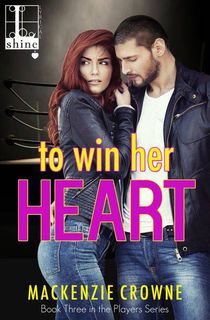 To Win Her Heart
Jessi Tucker is the new rising star of the country music scene, but that comes with its own set of problems, including the threat of a stalker. Her family insists on major security details at every turn, which makes having a love life kind of impossible for Jessi.
To get the freedom she yearns for, Jessi hatches a plan to recruit Max Grayson, best friend to her over-protective cousin Tuck, to play the role of her new boyfriend-slash-bodyguard. Max has yearned for Jessi for years, but surely there's no room in a country starlet's life for a professional cage fighter with several skeletons in his closet?
Girl Gone Viral
Katrina King has no desire to be in the spotlight, not after years of living a public life and dealing with the mental stress that caused. Sadly, celebrity is once more thrust upon her when a perfectly innocent conversation with a stranger in a cafe is turned into a viral romance story by her neighbor at the next table.
Katrina doesn't want anything to do with the #CafeBae saga and she needs an escape until it all dies down. Enter Jas Singh, a friend and bodyguard with his own dark past, who offers to let Katrina hide out for a while at his family's home. As the press and public eagerly hunt for the identity of #CafeBae, Katrina and Jas grow closer, but their own anxieties and past problems may get in the way.
Royally Endowed
Logan St. James is a bodyguard to the royal family of Wessco, and he's dedicated his life to looking out for them. It's his life and nothing can possibly disrupt that. And then along comes Ellie Hammond. Her sister married the heir to the Wessco throne, meaning she's semi-royal by association. She gets all of the attention, but none of the perks.
The Queen of Wessco encourages Ellie to follow in her sister's footsteps and find a nice blue-blooded man to settle down with, but the bodyguard who is supposed to be off-limits keeps calling to her.
A Matter of Choice
Sgt. James "Slade" Sladerman was a born policeman, although his real passion lies with writing. For now, however, he keeps his creative love for off-hours fun as he works with the NYPD to pay the bills. His newest assignment has sent him to a small town in Connecticut to act as bodyguard to Jessica Winslow, a wealthy woman who runs an antiques shop on the side.
The FBI are circling her store, trying to find the kingpin of a smuggling operation that is using it as their front, and they're convinced Jessica is in on the entire thing. Slade, however, is skeptical, and soon the lines between professional and personal begin to blur.
Guarding Temptation
Nina Chapman is a fiercely dedicated political campaigner who refuses to compromise on her radical leftist ideals, even as they attract a slew of controversy and unwanted, bad-faith attention from the press and the public. After one article lands her in hot water, Nina finds herself in need of protection.
Enter James Foster, her brother's best friend and the man she's always had a soft spot for. Their previous one night stand didn't end well, but now that they're living together in close quarters, old feelings have been stirred up.
Damaged Like Us
Maximoff Hale lives an unconventional life. He's a wildly successful businessman with more money to his name than he could ever spend in a lifetime. He's the playboy beloved by tabloids the world over, and the face of a new generation of one of America's most famous families. There are some areas, however, where he has to stick to the rules.
When he's assigned a new 24/7 bodyguard, he comes face-to-face with the man of his dreams. Farrow Keene is tattooed, tough, and has zero time for his new client's nonsense. Sleeping with your bodyguard is the biggest no-no Maximoff could commit, yet their flirting and eventual tumble into bed falls far beyond what either could have imagined.
From Blood and Ash
Romantasy fans might enjoy this entry by Jennifer L. Armentrout. Not only is golden-eyed Hawke tasked with protecting Poppy, but he's ordered to protect her purity. Poppy is a Maiden, chosen to be a perfect gift to the gods. But the thoughts she has in Hawke's presence are anything but perfect.
What happens when the person protecting you is also the source of your peril? Poppy might lose everything if she gives away her heart, but she can't help but be tempted by the forbidden.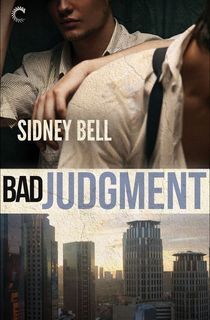 Bad Judgment
What happens when you realize that you're protecting the wrong person? Brogan Smith has begun to worry about just that. He can't help but be drawn to Embry Ford, a shadowy arms dealer's assistant.
Embry never imagined he would find someone to love within the underground world of arms dealing. He started down this path seeking answers and vengeance, but instead he finds a man who might just be worth building a new life around.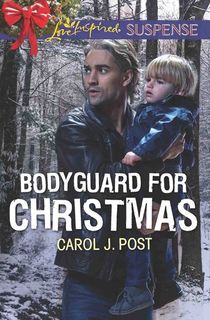 Bodyguard for Christmas
Looking for a holiday romance and a bodyguard romance wrapped into one? Carol J. Post's Bodyguard for Christmas switches the typical gender roles. In this story, assistant district attorney Colton Gale seeks out former military police officer Jasmine McNeal to protect him and his young son. Jasmine is forced to live with Colton and his son 24/7, even through Christmas.
Although Jasmine accepted the assignment believing she could remain unattached, she soon realizes that her best chance at keeping everyone alive might mean becoming a permanent fixture in the Gale household.
Featured photo: Pablo Heimplatz / Unsplash