If you're not familiar with bully romance books, trust us: you want to be. A close cousin to the we know and love, bully romances usually feature brooding leads who are angry at the world...until someone breaks down their protective barriers, helping them find love.
If you ask us, Pride and Prejudice was the original bully romance novel. (Darcy was a huge jerk at first). We also have a feeling that Twilight turned a new generation of romance readers on to the genre—Edward didn't hate Bella, of course, but she certainly thought he did. (Also, we fully expect the upcoming Midnight Sun release to make the trope even more popular.)
Intrigued? We thought so. Below are 14 bully romance books to get your blood boiling...in more ways than one.
Bully
This 2014 release is a favorite within the bully romance genre, and makes zero attempt in masking what it's about, or who it's for. It's right there in the title. Writer Penelope Douglas crafts a whole world that begins with a rivalry between two high school friends, Tate and Jared, and the many ways they use sex to entice, punish, and compete with those within their friend group, as well as with each other.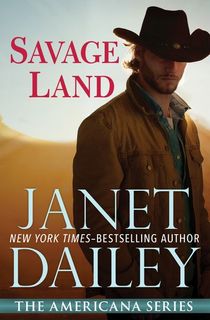 Savage Land
After the death of their alcoholic father and beloved mother, 19-year-old Coley McGuire and her protective older brother, Danny, leave for Texas to stay on their Aunt Wilhelmina's ranch.
Once they arrive, their Aunt Willy welcomes them with open arms—but the same can't be said for the rest of the ranchers.
One in particular, Jase Savage, is especially angry and seems to be ignoring Coley's very existence...and Coley is set on finding out why.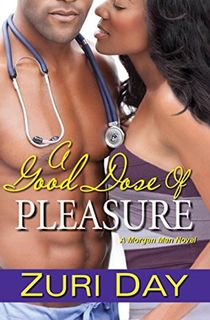 A Good Dose of Pleasure
Ripping a page out of the script for You've Got Mail, Zuri Day's A Good Dose of Pleasure swaps out a business man and an independent bookshop owner with a doctor and an artist. Where as in You've Got Mail, the owner of a large bookstore chain (Tom Hanks) struggles with his conscience over putting local bookstore owner (Meg Ryan) out of business, here we have a doctor, Gregory, and an artist, Anise, locked in heated rivalry over real estate development that erupts into romance.
Gregory is dead set on being chosen as the recipient of a multimillion dollar medical research grant that will allow him to construct a new research center. Only problem is, the location for the center will be in the exact spot of Anise's artist community. Will their feelings for one another endure? Or will ambition win in the end?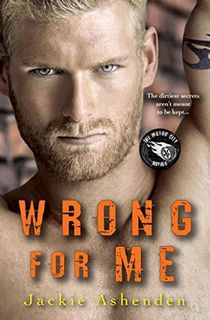 Wrong for Me
Eight years ago, Levi Rush went to prison for his former best friend, Rachel. He's always loved her, but she resisted letting their relationship become physical. Now that he's out, he'll do anything to get her—including playing dirty. Very dirty.
With no room for anything but lust and anger in his heart, Levi is the ultimate bad boy. He buys the building that houses Rachel's beloved tattoo studio and gives her an ultimatum—she needs to let him have her, or else she'll have to set up shop somewhere else. Rachel wants to be furious with Levi...but the only thing stronger than her own anger is her incredible attraction to him.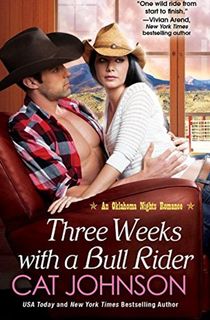 Three Weeks With A Bull Rider
It takes a lot of TLC to mend a broken heart, but Tara Jenkins doesn't quite have the best bedside manner. When bull rider Jace Mills finally calls it quits with his abusive girlfriend, he's not expecting a quick fix, and he certainly doesn't get one from Tara.
However, when Tara takes up her brother's suggestion of being a rodeo doctor, she jumps at the chance to escape her own painful past, and finds herself sharing time, and close quarters with the man who slowly but surely becomes her favorite patient … Jace.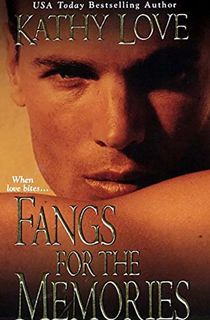 Fangs For The Memories
Yes— can be bully romance books, too. In this classic vampire romance, Rhys is a detached, centuries-old man who's turned brooding into an art form. So his brother is shocked when he sees that Rhys's demeanor has completely changed for a mortal woman.
But what's even more strange is that somehow, Rhys has forgotten everything from the past two hundred years. Including the fact that he's a vampire.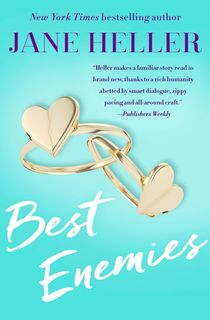 Best Enemies
Called "A flat-out funny read" by Cosmopolitan, Jane Heller's Best Enemies follows Amy Sherman, a PR exec living in Manhattan. After Amy's fiancé cheats on her with her own best friend, she picks up the pieces, throws herself into her work, and bounces back like a diva born anew.
When she's tasked with taking charge of a publicity campaign for her disloyal friend's new book, Amy shakes off the initial blow by making some creative editorial decisions for her own life, as a way of revenge. Sure, her "dream boyfriend" is more like a waking nightmare at the present, but that will all change in time, and her ex-best friend, and ex-fiance, will be the ones left crying this time around.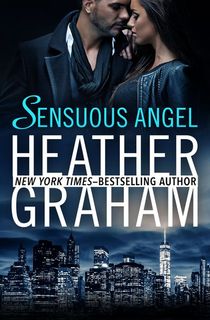 Sensuous Angel
When her best friend Lorna goes missing, Donna Miro immediately sets off to find her. Her investigation leads her to the seedy underbelly of New York, where she quickly finds herself in over her head. Luckily, there's to save the day.
Strong, beguiling and with the mouth of a sailor, Luke Trudeau is the most unusual priest Donna has ever met. But to find her friend, she'll have to put aside her reservations—and her feelings—and trust him anyway.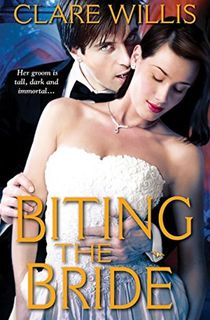 Biting The Bride
The allure of a sexy vampire is hard to resist. Who amongst us hasn't fantasized about being singled out and romanced by a dark and mysterious bloodsucker who loves us, and only us? Sunni Marquette's best friend, Isabel, brought her fantasy to reality when she got engaged to a real live, or should we say, real dead vampire. Only thing is, Isabel doesn't know it yet.
In the midst of busy days as a criminal defense attorney whose special gift of reading minds comes in handy during billable hours, as well as off, Sunni does a little vampire hunting of her own. Come hell or high water, she'll free her friend from the pointy teeth of her new love, and take down criminals with a pulse while she's at it.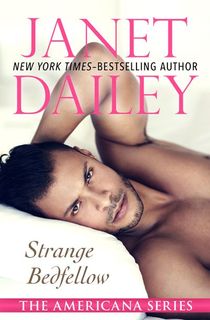 Strange Bedfellow
In this from Janet Dailey, Dina Chandler's explosive relationship with her husband Blake ended abruptly two years ago, when his plane disappeared in the South American jungle. Now, she's fallen for his best friend, Chet, and the two have just gotten engaged.
But Dina's in for the shock of a lifetime when she returns home one day to find Blake waiting for her—and enraged by the information that she's since become engaged. Now, Dina must choose between her new romance, and the love she once had with a now-savage stranger.
Untouchable
This highly provocative bully romance earned both a disclaimer, as well as a special label of "dark romance" on Goodreads. In Sam Mariano's Untouchable, a girl named Zoeyhas her senior year of high school upturned when she gets backlash for reporting a football player for sexual harassment, causing him to be kicked out.
The name calling, unwanted suggestive gifts left in her locker, and general stares of malice are hard enough to endure, but when the school's quarterback, Carter Mahoney, decides to go after her, her flame is fanned to a scorching degree. Zoey had no idea that Carter's form of revenge would make Christian Grey look like an alter boy. And she definitely couldn't have guessed how much she'd grow to enjoy it.
Related: 11 Dark Romance Books That Will Make You Shiver In All the Right Places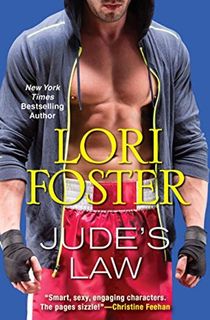 Jude's Law
When former bad boy actor Jude Jamison returns home from Hollywood to Ohio, he immediately falls for May Price. Honest, open, and with curves he can't stop thinking about, Jude does everything he can to get close to her—only to be left frustrated.
Sure that Jude must be joking with her, May shies away from Jude's advances. Now, he really has to spell it out for her.
Dear Ava
WSJ bestselling author Ilsa Madden-Mills returns with Dear Ava, which will have you blushing from the first page, and fully flushed by the last. At Camden Prep, all ins and outs of the school are filtered through the preppy, upper-crust, some would say snobby (but not to their faces) social club, The Sharks. Ava wanted more than anything to be part of the in-crowd, and although she put forth her best efforts, they never deemed her worthy. Not only did they shun her, but they were merciless about it, showing her, and telling her that she was beneath them at every given opportunity.
Having given up all hope, and writing them off as irredeemable jerks, Ava was beyond surprised when she received a heartfelt letter from one of them. The writer of the letter didn't disclose their name, but revealed enough info that Ava was sure they must know each other. They'd eventually know each other much, much better.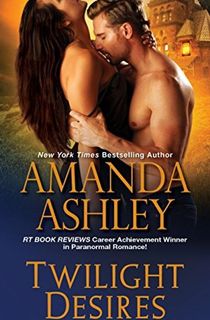 Twilight Desires
Something about the dark side of make them the perfect mashup for bully romance novels, and that's no exception here. Ethan is a newly-turned vampire who's angry at his misfortune, and sure he'll be alone forever. But he'll have a tough time pushing away Sofia, a beautiful, complicated woman who's convinced he deserves love.