There's nothing sexier than a forbidden romance. Wanting someone you shouldn't pushes the passion factor of any relationship up to eleven, especially in romance books. These 17 romances—whether paranormal, young adult, historical, or contemporary—all have that extra sizzle in their pages that only a forbidden love can bring. Go ahead and read one. We won't tell.
Hate to Want You
One night. One night of of illicit pleasure. But it doesn't come easy... Every year on Livvy's birthday, Livvy texts Nicholas her coordinates to meet her in a different city. Every year Nicholas arrives. For one evening Livvy and Nicholas share a perfect night where they can forget their haunting pasts and the last names that make them enemies. Their lives were once intertwined but after a scandal, their families were divided. Every year for night Livvy and Nicholas break the rules and see each other... except for last year. Livvy doesn't text Nicholas and Nicholas is left to take over the family business; that means no distractions. Now Livvy returns to town and although they can't be together, it appears being apart is impossible. No one writes sexy like Alisha Rai, and this book topped many lists of the best romance releases in 2017.
RELATED: Erotic Romance Novels That Will Make Your Toes Curl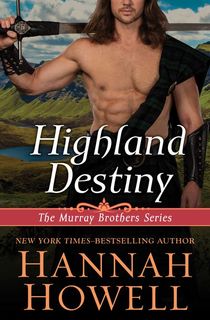 Highland Destiny
When Sir Balfour Murray and Maldie Kirkaldy first meet on a lonely road in the Scottish highlands, she knows better than to reveal her true identity to him, no matter how drawn she is to the handsome knight. Sir Balfour is on a mission, and if he knew who Maldie truly was, he'd believe her a spy. As Maldie nurses Sir Balfour's injured comrade-in-arms back to health, Maldie and Sir Balfour grow ever-closer, both knowing that to act on their passion for each other would make them traitors to their respective causes.
RELATED: 10 Books Like Outlander That'll Make You Want a Scot of Your Own
Love in the Afternoon
Beatrix's best friend, Prudence, flirts with a young man, Christopher Phelan, until he departs for the Crimean war. Once Christopher heads to war he writes Prudence letters of the hardships he's facing in war while Prudence has simply moved on. Quirky Beatrix ends up writing letters to Christopher as he faces the harshness of war. But Christopher doesn't realize it's Beatrix penning the letters. Eventually, Christopher—now a decorated war hero—returns a changed man but very dedicated to Prudence and very unaware of the façade she is keeping up. However, he grows confused and angered by his feelings—and pulled inexplicably towards Beatrix, who can't tell him the truth. Will an innocent deception lead to a happy ending or an unfulfilled love? If you dig epistolary books, you'll love the letters between the would-be lovers in this charming historical.
RELATED: 10 Steamy Historical Romance Novels That Will Get Your Petticoats in a Twist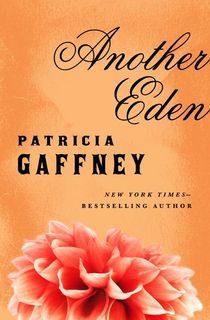 Another Eden
Lady Sara Longford is trapped in a loveless marriage to Ben Cochrane, a New York businessman who hoped his union with a member of the London elite would increase his own social capital. Far away from her home, Sara is left lonely and alienated after Ben withdraws from her, dissatisfied with the returns on his 'investment.' When Ben leaves town on business, Sara is dangerously drawn to Alex McKie, a young architect building her husband's summer home. In Alex's arms, Sara finds the passion and tenderness she'd given up hope of ever experiencing. But embracing their love means losing the security of her old life forever.
Unteachable
Maise O'Malley recently turned eighteen and she has big plans for her future that she cannot—under any circumstance—screw up. However life has a way of throwing her well-organized plan into a free-fall. When Maise meets Evan there is an immediate chemistry that leads to a hookup after she lies to Evan about her age. What follows is something of a wild ride! Turns out Evan is actually Maise's new film class teacher. The promise to stay away from one another but the attraction is too strong to bear. They share an unexpected—real and genuine—connection that drives them towards each other. It's fun to go off-script but at the end it's all a show, no? Few New Adult romances are as beautifully-written as Unteachable, a steamy, ultra-forbidden romance between precocious high school student and her irresistible film teacher. What follows is a heap of intense suppressed desire and some incredibly lyrical lines.
The Bronze Horseman
A dazzling historical romance set in Russia during World War II, The Bronze Horseman will satisfy your craving for forbidden romance along with an amazing family saga. Tatiana Metanova's life is turned upside down when Nazi's invade Russia and an unstoppable blitz to Leningrad begins. After the declaration of war, Tatiana's family must ensure safety and survival, it is here where a bit of light shines through the darkness. Tatiana meets Red Army officer Alexander and is immediately drawn to him. There's one problem though... he is her sister's love interest, a line the loyal Tatiana will not cross. But her feelings for Alexander only intensify with time … This is great book for fans of Outlander, it features an amazing love story that will have you on begging for more!
RELATED: Penelope Fitzgerald's Sweeping Historical Romance Highlights the Woes of Young Love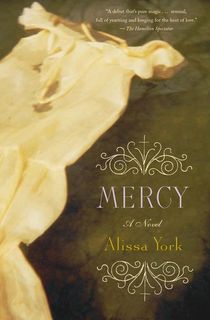 Mercy
This erotic, dark historical romance follows the taboo passion shared between a young priest and the butcher's daughter. Father August Day doesn't know what to expect when he moves to the isolated town of Mercy, Manitoba to take over a parish. He certainly doesn't anticipate the all-consuming desire he feels for an off-limits young woman. The two abandon themselves to their basest desires in this occasionally-dark tale of erotic exploration.
RELATED: The Best Erotic Fiction Series to Get You in the Mood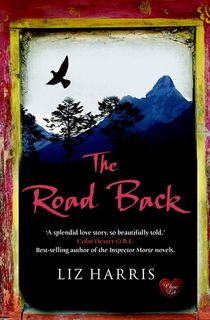 The Road Back
The Road Back is a passionate, emotional story of forbidden intercultural love in the 1960s. Patricia Carstairs is on a tour of the Ladakh region with her judgmental father when she meets Kalden, a young local man preparing to follow the family tradition and become a monk. Patricia and Kalden quickly fall deeply in love—but their connection will be challenged by the prejudices of their respective families.
RELATED: Ella Quinn Shares Her Seven Favorite Bad Boys from Historical Romance
Wheels Up
Navy lieutenant Dustin and officer Wes have hooked up online for six months but they finally decide to meet in person. Their online connection is undeniable but they also share an emotional bond, like a real friendship. Eventually, they spend one passionate night together. A month after that night the real drama starts when they realize they're now on the same SEAL team in real life; Dustin and Wes are well aware that any contact, romantic or otherwise, is off the table.What's even more disappointing—and downright heartbreaking—is that their difference in ranks means even a friendship (without sexual contact) could end their navy careers for good. Watching these two men resist the rules of the military is hot enough, but along with Albert's trademark wit and heart, it's downright irresistible. Breaking the rules has never been hotter!
Matched
Forbidden romance goes futuristic in the start of Ally Condie's YA dystopian trilogy about Cassia, a girl living in a society where your perfect match is revealed at a ceremony. Officials decide it all: love, work, even death. Cassia always trusted the choices of the officials, hardly any price to pay for a perfect match in all aspects of life. During the ceremony that will announce her future, she sees her best friend appear on the screen and she knows with certainty that it is a perfect match but for an instant she sees a second face flash before her at the ceremony—which could be a glitch, or could be her true love. Either way, the government wants her nowhere near him. Now Cassia is faced with an impossible choice between Xander and Ky. Will Cassia stick to what she knows or head into the unknown? Will she choose perfection or passion?
On the Island
Like Unteachable, the bestselling On the Island simmers in taboo age differences, this time with the genders reversed. Thirty-year-old Anna accepts an offer to tutor teenage cancer survivor T.J.'s at his family's summer rental in the Maldives. En route to join T.J.'s family in the Maldives, the pilot suffers a fatal heart attack leaving them on a deserted island. Now Anna and T.J are struggling to survive but must work together if they want to meet their basic needs. Days turn to weeks, and then months with no sign of being rescued and with new dangers lurking. As their time on the island passes, Anna is faced with the reality that the boy she first met is becoming a man. Now they face another challenge—having feelings for one another neither of them expected.
Twilight
Haters gonna hate, but Twilight has been so popular for many reasons, including its status as a great forbidden romance. Seventeen year old Bella Swan must move to Forks, Washington after her mother remarries a baseball player and is constantly traveling. Bella simply hates Forks but her interest is piqued when she meets the isolated group of five beautiful, graceful siblings: Rosalie, Alice, Emmet, Edward, and Jasper Cullen. There is one in particular that catches Bella's eye, the mysterious and handsome Edward Cullen. Her fascination deepens and she soon figures out that Edward is... a vampire! There is nothing more forbidden than a relationship with a vampire—especially one who wants to drink your blood like it's a tasty new flavor of La Croix.
Tell Me How This Ends
Tell Me How This Ends, a finalist for last year's Romance Writers of America RITA award, manages to be both uncomfortable and delicious as the story of one college woman torn between two brothers. Brothers Jude and Ryan McAllister are inseparable especially after their mother's death. When a bond so strong, it became the two of them against the world. Enter Lizzie Price! Lizzie starts dating sweet Ryan after leaving a toxic relationship but she soon meets Jude. Lizzie and Jude share a powerful connection but there is one problem... Lizzie doesn't know Jude and Ryan are brothers and the boys are unaware that they are falling for the same girl. When the truth finally comes out, everyone is in too deep. What would you do if the person you loved the most, fell in love with the same person as you? In a constant battle of selfishness and selflessness, just how will this end!
Forbidden
Beverly Jenkins is a superstar in the world of romance, and books like Forbidden show us exactly why. Set in the Old West, Rhine Fontaine is a man who finds success by passing as white, but when he rescues the African-American Eddy Carmichael, he's tempted to step out from the façade. Eddy is outspoken, defiant, and beautiful, making Rhine question what he is willing to risk. Eddy owes Rhine her life but she has plans for her future so she can't risk her heart for him even if he is kind and attentive and ... irresistible. It would be extremely dangerous to be together, whites and blacks were not accepted as equal. But giving in for just one night might just quench the desire...
RELATED: 15 Sizzling Romance Reads for Fans of Brenda Jackson
Captive Prince
If you're a fan of Game of Thrones, check out this steamy political read. In it, Damen is a war hero and the rightful heir to the throne when he is dethroned by his half brother and sent to serve as a pleasure slave to his enemy, Prince Laurent. Being that the princes are from rival kingdoms, Damen's true identity remains a secret to everyone in Laurent's court. Although the two are enemies, Damen and Laurent share a lot of things in common especially with their familial relations. The two work well together—in more ways than one—as long as Damen keeps his identity a secret. (Spoiler alert: it won't stay a secret forever.) This book will definitely put you on the tip of your toes!
A Discovery of Witches
Harkness's paranormal trilogy—now also a television show—has a tantalizing forbidden romance at its core: Diana, an Oxford scholar and reluctant witch, should under no circumstances fall for vampire Matthew. Diana Bishop, one of the Bishop witches, decides to distance herself from her magic or any other supernatural aspects after she lost her parents as a child. It also doesn't help that Diana hasn't been able to properly cast a spell and her powers never truly manifested. Nonetheless, no matter how much Diana might want to live a human life it seems you can't run away from who you are meant to be. One day, Diana mistakenly calls upon the book, Ashmole 782, as well as the devilishly handsome Matthew de Clairmont. Diana is clear from the start to maintain distance between herself and Matthew but, come on, could you resist a vampire who does yoga?
RELATED: Paranormal Romance Books That Give Us Chills in All the Right Places
Georgia Peaches and Other Forbidden Fruit
Despite having an evangelical radio host as a father, teenage Joanna has been out as a lesbian for years. But when they move to a conservative town in Georgia, he asks her to keep mum about her sexuality—it both shocks and saddens Jo. Jo agrees to her father's request in exchange for her own radio show, one where she will eventually reveal her sexuality and begin her ministry for the LGBTQ community. Reluctantly Jo changes her look in order to blend in but she as begins to make friends the blow seems to lessen slightly. However, Jo runs into a snag when she's tempted by Mary, the sister of her friend. This young adult romance, which topped several book lists after it came out 2016, is full of sweetness, honesty, and swoons.
RELATED: Two Teenage Girls Discover Love and Heartbreak in This Coming of Age Story
This post is sponsored by A Love So True. Thank you for supporting our partners, who make it possible for A Love So True to continue publishing the swoon-worthy stories you love.